Since Spain announced its new Visa for Digital Nomads earlier in 2023 there´s been lots of discussion about the best cities across the country to be a Digital Nomad. As I have been location independent since 2015 I have my own opinion on this topic. Here´s my insight on the:
Best Spanish Cities for Digital Nomads
One of the most important things to consider as a long term traveller is to have good healthcare. Although you may have been thinking about the best beaches in Spain or the most instagrammable views, getting yourself covered with a good policy like https://heymondo.com/travel-insurance-international/ will give you peace of mind when any health issues crop up.
In this post I have covered the best Spanish cities for remote workers, if you want to know more about your residency options, you can read all about Spain's digital nomad visa here.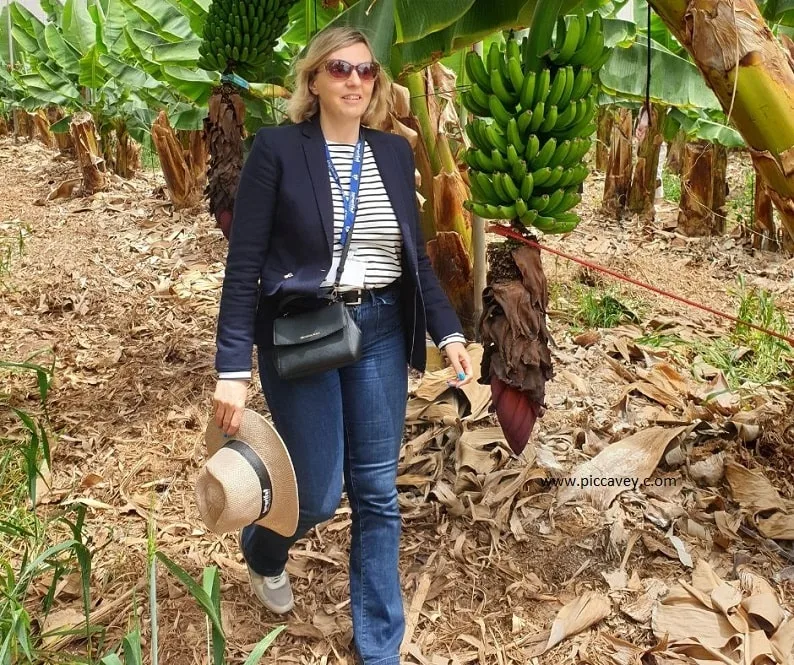 Canary Islands
Amongst the best places for digital nomads are the Canary Islands. Whether you choose Tenerife (my personal favourite) Fuerteventura or Gran Canaria this archipielago is popular due its year round sunshine. Tenerife is the largest of the Canary Islands. It´s capital Santa Cruz de Tenerife is the perfect Digital Nomad city in my opinion.
Did you know that Tenerife´s Southern Airport is the 7th busiest in Spain
You have plenty of transport connections to get to the other islands from Santa Cruz, as it is the most important city in the region. However it is also close to good beaches too. The best of both worlds. From mainland Spain the flight is almost 3 hours (depending on the airport you depart from). Expect to have excellent local Canary Island food on the islands, plenty of watersports as well as natural spaces to explore.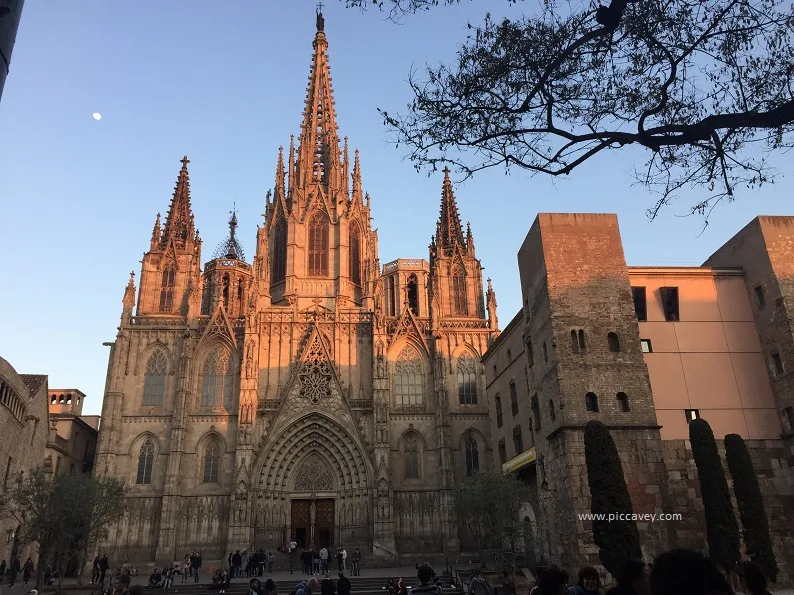 Barcelona
My hometown when I first moved to Spain for almost 10 years. Barcelona has a population of 5,658,000 (in 2022) and one of the major airports in Spain, El Prat. With plenty of coworking spaces to serve you, the city has its own beaches, excellent nightlife and an important expat community. The only downside to Barcelona are the accommodation prices. The cost of rentals and property just keeps increasing. It might be worth looking at coliving opportunities in Barcelona. Coliving are larger apartments or homes where digital nomads get together to share accomodation and office costs.
If this is an issue you could look a little further out of town. For example Maresme has excellent train connections called Cercanias and is located on the coast. This is particularly handy for those who dont need to be in the city everyday. This way you get the best of both worlds. A coastal quieter location with more space and a quick commute to Barcelona if you want city vibes.
Granada
Many digital nomads and travellers are attracted to Granada due to its contrasts. The stunning architecture of the Alhambra and Albayzin, the backdrop of the Sierra Nevada and the Andalusian traditions. However the city doesn´t have too many coworking options. At the moment the main coworking space is AndaCowork in the Caleta district.
The city is a good location for creatives, but best from October to May. Winters are cool in Granada, expect low daily maximum temperatures of 4ºC to 10ºC although there isn´t much rain. Winter has many blue skies and low humidity. The hot summers from June to September are tough even for the locals. Transport connections are simple for such a large city. The airport connects Barcelona and Madrid but lacks international destinations (as I write Feb 2023). So you need to head to Malaga airport (90 mins away by bus/car) to fly abroad. Train and bus connections to other Spanish cities.
Granada province does have beaches, they are 30 mins or so from the city. The Costa Tropical is not as touristic as the Costa del Sol so it´s not as overwhelming or expensive.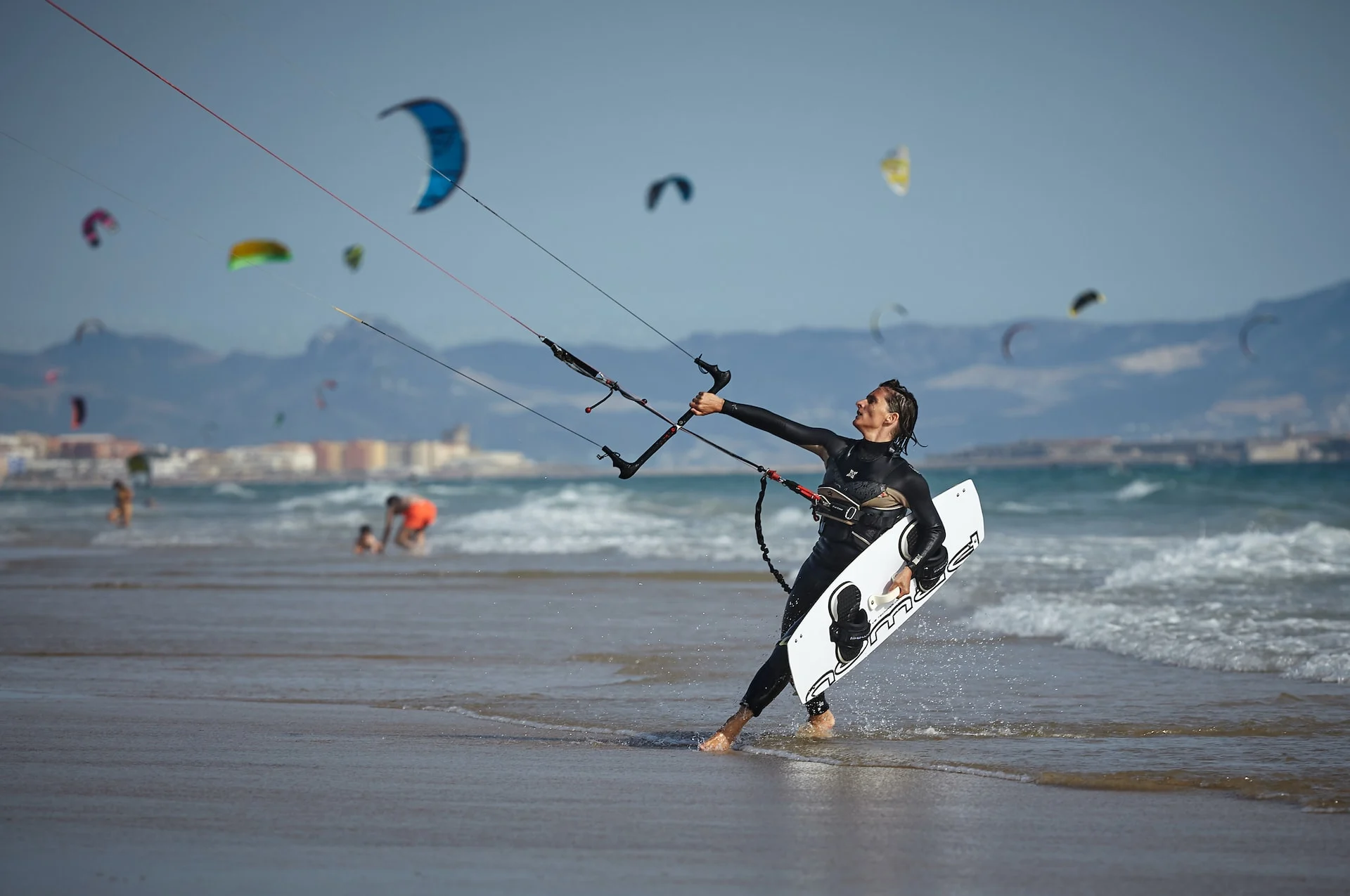 Tarifa
The best options for surfers, windsurfing and kite surfing. Tarifa in Cadiz is the popular destination for surfers due to its unique geographical position. At the Southern most tip of Spain, on the strait of Gibraltar the waves are ideal for the sport.
The city has a population of 18,000 so it´s relatively small but it has lots of character, with a relaxed vibe, the destination gets very busy from end of June until the first week of September. The city has two or three coworking spaces, the most well known one is La Cocotera. You have opportunity to meet like minded digital nomads in Tarifa.
The island of Fuenteventura in the Canary Islands is also a good location for surfers. The island is named after the strong winds in this part of the Atlantic.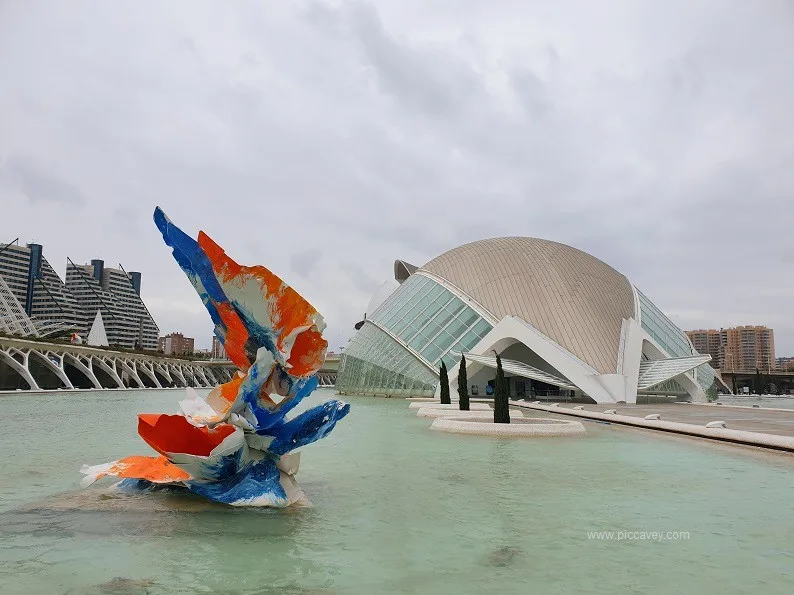 Valencia
Famous for its Paella, Valencia is a great location as it is a major Spanish city, yes also has beaches in the city. With great transport connections, the train services linking with Madrid and Barcelona are excellent. I think that Valencia is a good option as there is a large expat community along the Costa Blanca (El Campello, Torrevieja, Denia etc) yet the city still has lots of Spanish charm.
Large enough to have a good airport and a wide range of shops and restaurants but not overwhelming or huge such as Madrid or Barcelona. It´s a good base to explore Catalonia and even the islands.