Smartphone Travel Tips
If you are like me, your Smartphone is probably the most important tool you use when travelling.
When travelling I use my device to make calls, but also to access maps and handy apps such as mobile banking or restaurant bookings. However when travelling to another country, this usuage can make your device more prone to online threats. Potentially exposing your crucial information or exposing your accounts to hackers.
With the latest Samsung phone just announced with a ticket price of around 2000 usd these gadgets are expensive items. Protecting and maintaining them can save you a fortune.
So here are my tips to safeguard your phone while travelling:
1. Keep your software updated
Update your phone's operating system regularly to improve its performance. Updated software keeps your data safe too. You can choose to upgrade it either automatically. I have it scheduled to do the updates overnight. (you can also choose to do it manually) So although updates do require some memory and storage space they are needed to keep your personal data out of danger.
2. Protect your data
Smartphones are full of so much data nowadays. From your bank details, your digital signatures or certificates and even your inbox. You need to lock up your phone to protect it from unauthorized person. Use a strong password that you´ll always remember or lock it using a fingerprint.
Another way to protect your data to ensure you have a backup of your device.
Also antivirus software can protect it from malicious files on some internet sites.
3. Be careful with which app you install
Downloading mobile app from unsafe sources should be avoided as the software could contain malicious files. Ensure you get your applications either from the google play store or App store. Take care to select which apps you choose as some can be a threat to your phone.
For example, Mspy is a tool to monitor your kids´ phone. Before downloading it you can check the online mspy reviews to see if it is safe before installing onto your child's tablet or smartphone.

4. Buy a phone cover
Dropping your smartphone is such a common occurence. Especially as we are using them in all situations. To protect your device from accidents and breakages, ensure you invest in a good cover and a screen protector. My favourite ones are made by Spigen as they are really tough and durable.
Although they cost over 25 usd they are worth it as you can never compare the price of a cover with replacing a phone. If you´re going to the beach, leave your phone behind to protect it from water damage and high temperatures.
5. Activate mobile tracker
Download and enable a mobile tracker onto your phone. This helps you to be able to track your gadget down if it does get stolen or lost. You will be able to control your phone using another device, and some trackers will also identify the location of your lost phone.
A smartphone when travelling is indepensable as a camera and for GPS too. Your phone will always keep you connected to your family when you are far away.
So, take good care it by ensuring you follow the above tips and bring your charger with you as you enjoy your vacation.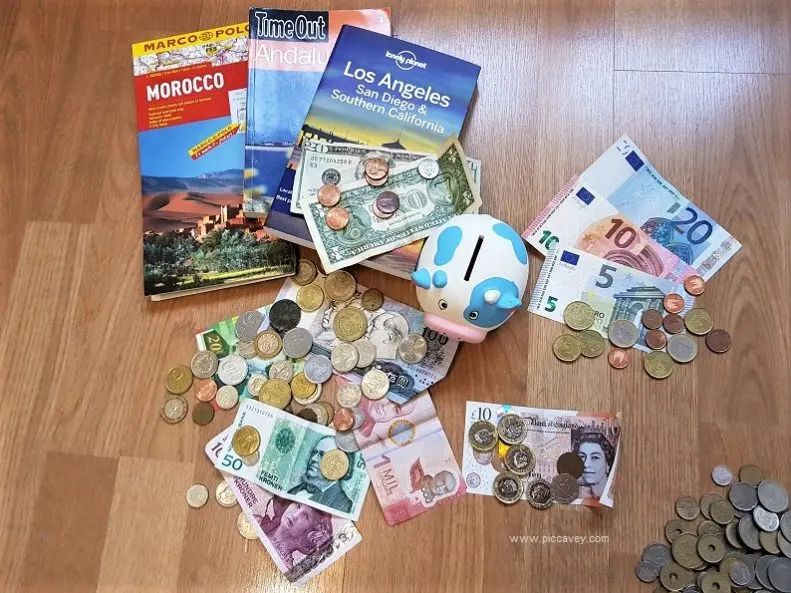 You may also enjoy reading Travel Hacks – Money Saving Tips for Frequent Travellers