Each Summer the popular reality show Love Island is on TV. UK viewers may like to know where the programme is filmed. The British version of Love Island has returned to the same location since 2017. Lets take a detailed look at the Love Island Villa location. You can even recreate your own Mallorca idyll with these tips. Why not getaway to an Spanish island retreat yourself.
Where is Love Island filmed?
The Love Island villa is on the eastern part of the island of Mallorca. Just down on the coast from the town are popular resorts like Sa Coma or Cala Millor. The town of Sant Llorenç des Cardassar is slightly inland. It´s around 13kms from the beaches, just a 15 minute drive. In this municipality there are large villas and residential properties most have pretty views of the Mediterranean Sea.
Traditional Mallorca Windmills are in this area too. In Sant Llorenc de Cardassar there have five windmills. All old flour mills from 18th century. Molí d'en Comís, Molí d'en Ferrer, Molí d'en Bou, Molí d'en Gras and the Molí d'en Rosa.
Then Molí d'en Polit is near to Manacor. Also in the grounds of the Manacor Museum is another Mill called Moli d´en Fraret.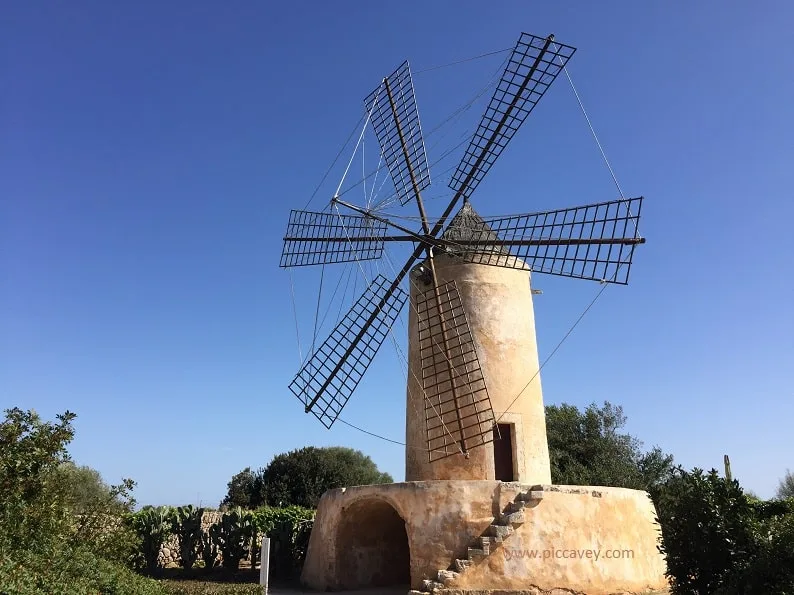 Where is Sant Llorenc des Cardassar ?
This corner of Mallorca has been inhabited continuously since 1578. Although long before ancient settlers lived on this spot in 850 – 123B.C. From that time, you can see the archaeological site of Talaiot S´illot. Just below Sant Llorenç, this settlement is closer to the coastline. With tower like constructions, built with huge stones, they right date back to the Bronze age.
Sant Llorenc currently has a population of 8500 inhabitants. With a market on Thursdays next to the church, it has plenty of shops and services in town too. Although the largest town in this region is Manacor. It´s is a short drive away if you need larger stores or other services. To reach Sant Llorenç by air, fly into Palma Airport, then it´s a 45 minutes drive to the town.
The Love Island Villa
The actual villa supposedly cost over 3000 gbp+ to rent per week and is owned by a German Millionaire. Of course the Love Island team do redecorate the property and tweak different furnishings before they film. It is not clear if the villa can be rented at the moment. However if you are looking to rent out a Love Island style villa in this part of Mallorca. You can still fine other stunning properties in Sant Llorenç de Cardassar with pools and views.
You will need to rent a car to be-able to explore the islands and enjoy day trips to other beaches and towns. But the benefit of these typical Mallorcan villas is the peace and quiet for your break.
Molí d'en Comís, Molí d'en Ferrer, Molí d'en Bou, Molí d'en Gras and Molí d'en Rosa.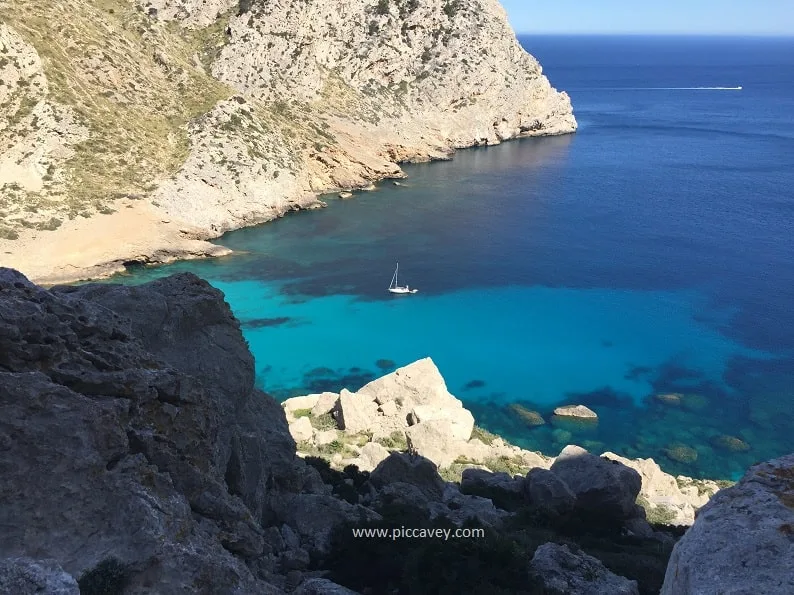 What to do and See in the Area
Apart from lounging by the pool. enjoying the beautiful beaches and great food. There are other things to do on Mallorca. Enjoy water sports and sailing, or an experience like this Catamaran and Snorkel activity. You can even take a ride out to see Dolphins.
Further options would be spending a day in Palma de Mallorca. Visit the Palace of the Almudaina, the Cathedral or do some shopping. For example Pearls, Leather Shoes and Bags Made in Spain are best buys in Mallorca.
You could even plan a visit to the natural caves on the island. There are three different locations that offer Cave visits:
My website contains affiliate links, which means that if you click through and make a purchase, I will receive a small commission. As an Amazon Associate I earn from qualifying purchases. All thoughts, feelings and opinions shared on this blog and in this post are my own.