The Dance festival is every Summer at the Alhambra Palace in Granada, Spain. The FEX International Music and Dance festival is a prestigious summer event. Well known in Spain and further afield. As soon as the tickets go on sale they tend to sell out quickly.
The curtain goes up on 21st June 2023 for the 71st Festival Internacional de Música y Danza. Confirmed early March 2022. Although the festival is 71 years old, the origin of this annual event actually dates back to 1883. The first concerts were held at Carlos V Palace during the Corpus Christi festivities. This was the true beginning of FEX Granada.
The festival lasts for 4 weeks right up until 19th July 2023. With artists, musicians and dancers coming from around the world to perform, this magical event takes place within the grounds of the Alhambra palace.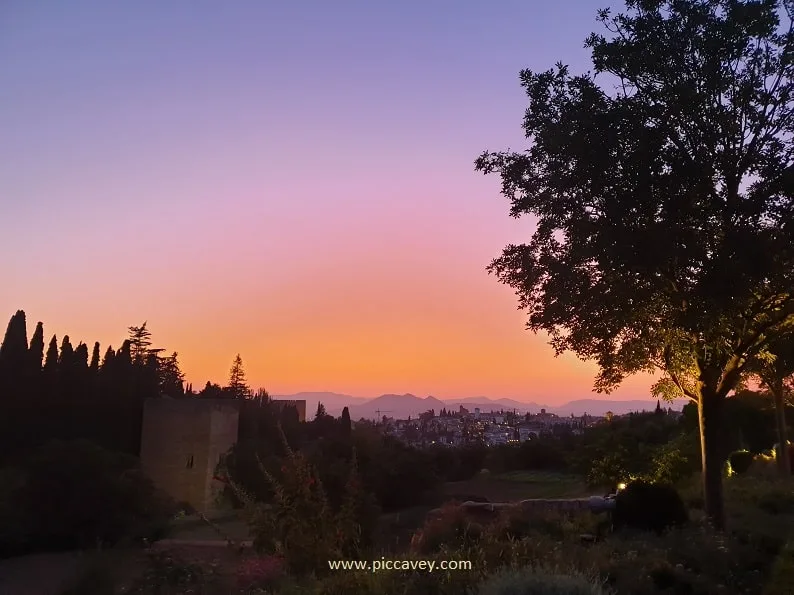 2023 Music & Dance festival in Granada
Useful Information
Dates: From Wednesday 21st June until Wednesday 19th July 2023.
Venue: Alhambra Palace, Granada – Different locations around the grounds such as Generalife theatre Corral del Carbon or Teatro Isabel la Católica.
Official ticket website Granada Festival Tickets On Sale from 10am on 11th April 2023. Although special season passes will be available on 21st March 2023
Ticket office at Corral del Carbon, off Calle Reyes Católicos (seen below)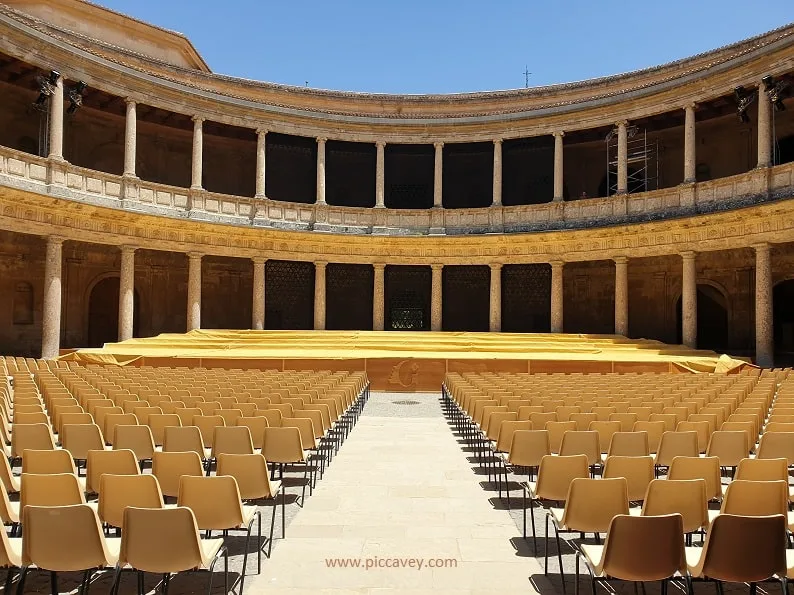 Alhambra Concerts
This edition has a varied 28 day programme offering 105 performances. As with each festival many events organised in this 72th Edition will be free of charge. The theme of this Edition commemorates the Human Voice.
Some of the International guests this year are:
Bob Dylan – 13th June 2023 – 9.30pm Generalife Theatre SOLD OUT
Queen Sofia will attend the Charity Concert in Palacio de Carlos V on 9th June 2023. Performed by the Orchestra Granada to raise funds for the Earthquake in Turkey and Syria.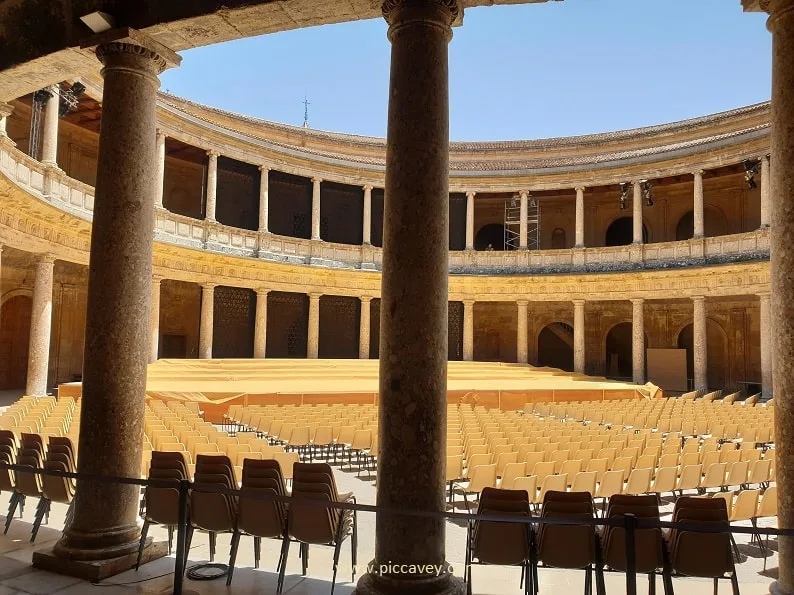 Other Venues at the Dance festival
Auditorio Manuel de Falla – Opposite the Hotel Alhambra Palace and next to Carmen de los Martires.
Patio de los Alijbes – Inside the Alhambra grounds next to Palacio Carlos V and Puerto del Vino
Teatro Isabel la Católica – Acerca del Casino, Granada City Centre
Palacio de Carlos V – Inside the Alhambra Grounds
Corral de Carbon – Monumental Building off Calle Reyes Católicos near to Granada Town Hall
Auditorio la Chumbera – Camino del Sacromonte
Granada International Music & Dance festival 2023
FEX 2023 dates to be confirmed.
You may also like this article about the Best Venues to See Flamenco in Granada