Summer is here and there are few things better than getting to an Andalucia Music Festival or two. Heading into the sunshine and dancing along to your favorite acts. If you're visiting the south of Spain, this years festival season has many dates and world class acts to choose from. Check out this guide to the best ones through the summer.
Summer 2022 – Andalucia Music Festival Guide
With that in mind, I've compiled a list of the biggest summer music festivals in Andalucia in 2022. Just remember that if you're planning to visit Spain from the US for a music festival, you might need to first obtain an ETIAS for Americans travelling to Europe.
Cabo de Plata Festival
Cabo de Plata takes place in the coastal town of Barbate, in the Province of Cadìz. Mainly famous for its delicious red tuna, it also hosts this 4-day festival. With reggae, hip hop, rock, mestizaje and Flamenco fusion genres. This festival features over 60 artists perfoming across 4 stages.
Some of the acts recently confirmed for the 2022 edition include:
Duki
DJ Fresh
Guitarricadelafuente
RVFV
Rapsusklei
Ciclonautas
Robledo
Anier
El Duende Callejero
Space Surimi
Judeline
Desatados
After having to postpone the 2020 and 2021 events due to COVID concerns, the festival will celebrate its 5th anniversary in 2022, from July 20th-23rd.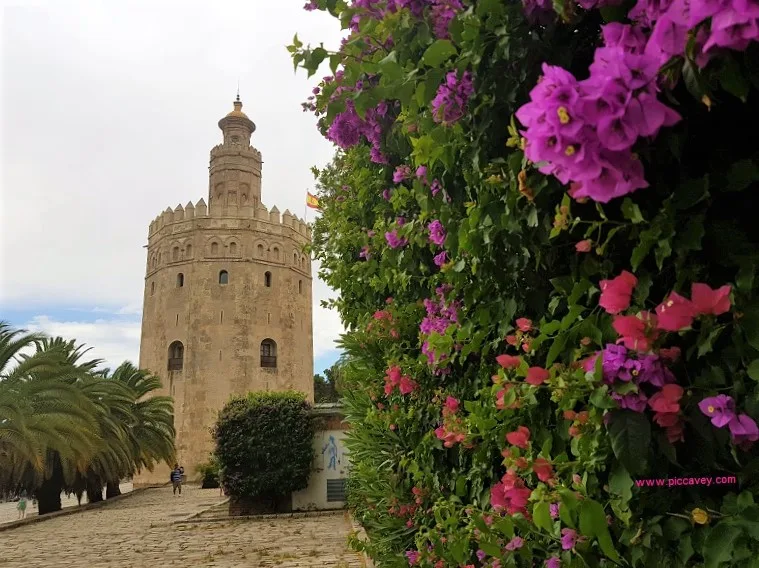 Puro Latino Fest
This festival celebrating latin beats returns for the first time since 2019 with a line-up that includes Bad Gyal, Chimbala, Daddy Yankee, Nicky Jam and Natti Natasha. It takes place in different cities across Andalucia, as well as in Badajoz, throughout the summer.
The festival stops in Andalucia are:
Seville – 1st-2nd July, Estadio Olímpico
Torremolinos -15-16th July, Recinto Ferial De Torremolinos
El Puerto de Santa Maria – 4-6th August, Recinto Ferial Las Banderas
The festival also usually celebrates an event in Córdoba as well, but the organizers have not been able to put it together this year due to coronavirus restrictions. Nevertheless, there are several other editions all over Aduluca you can attend to get your Latin music fix.
Concert Music Festival
The Concert Music Festival is held the town of Sancti Petri, in Chiclana de la Frontera (Cádiz). It's made up of a series of concerts that take place throughout the summer from July to August.
The 2022 festival line-up includes:
Marc Anthony – 4th July
Il Divo – 9th July
Don Diablo – 16th July
Maluma – 22nd July
Bryan Adams – 23rd July
Black Eyed Peas – 3rd August
Sting – 4th August
Festival goers who attend on August 16th will be treated to a bumper concert featuring several legendary Spanish groups: Fangoria (ft. Alaska), Nancy Rubias, and La Casa Azul.
Starlite Festival
This huge outdoor festival takes place in a quarry near Marbella and runs from June through to September. In addition to an impressive number of live concerts, the programme also includes fashion, art, film and gastronomy events.
Additionally, Starlite dedicates a night to charity by celebrating the Starlite Gala. Hosted by Antonio Banderas, the gala has become the largest charity event in Spain.
The 2022 music festival boasts an eclectic line-up that includes Jason Derulo, Diana Ross, Jessie J, Christina Aguilera, Lionel Richie, and Luis Fonsi, as well as a number of high-profile Spanish musicians and Flamenco acts.
Andalucía Big Festival
The Andalucia Big Festival is an extension of the Mad Cool Music festival held annually in Madrid in July. The Andalucia edition takes place on Playa de Sacaba beach, from 8-10th September. Located just outside the city of Malaga.
The impressive headliners for the Big Festival 2022 include:
Aurora
Biffy Clyro
Glass Animals
Jamiroquai
Kurt Vile
Michael Kiwanuka
Muse
Paolo Nutini
Rage Against The Machine
Run The Jewels
Stereophonics
Years & Years
The beach setting and eclectic mix of genres (including pop, rock, and electronica) make it a great music festival to attend with kids. As children under the age of 8 get in for free!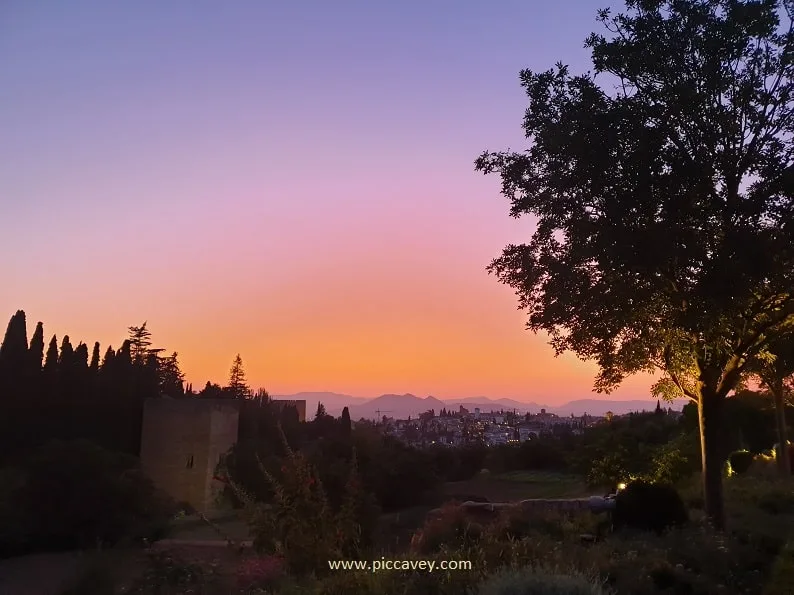 1001 Músicas
1001 Músicas is a cycle of concerts held throughout September in the iconic Generalife Gardens at the Alhambra, Granada. The line-up for 1001 Músicas 2022 includes:
Pablo Alborán – 2nd September
Texas – 3th September
Mon Laferte – 9th September
Los Planetas – 16th September
The Waterboys – 17th September
Vanesa Martín – 23rd September
Crystal Fighters – 24th September
The Theatre at the Generalife also holds the International Dance and Music festival for classical fans in June and July. This summer it´s the 71st edition.
Cabaret Festival
One of the Andalucia Music Festivals designed to bring intimate performances to large-scale venues. In a cabaret-style, this cycle of concerts will tour a number of cities in Southern Spain throughout summer 2022.
The schedule for some of the biggest stops for the festival in Andalucia are are follows:
El Puerto de Santa María
Medina Azahara – 17th August
Luis Fonsi – 18th August
Vanessa Martín – 19th August
Melendi – 20th August
Fondo Flamenco – 21st August
Algeciras
Algeciras Music Party – 11th August
Medina Azahara – 12th August
Niña Pastori – 13th August
God Save the Queen – 19th August
De Ellos Aprendí – 20th August
Los Morancos – 21st August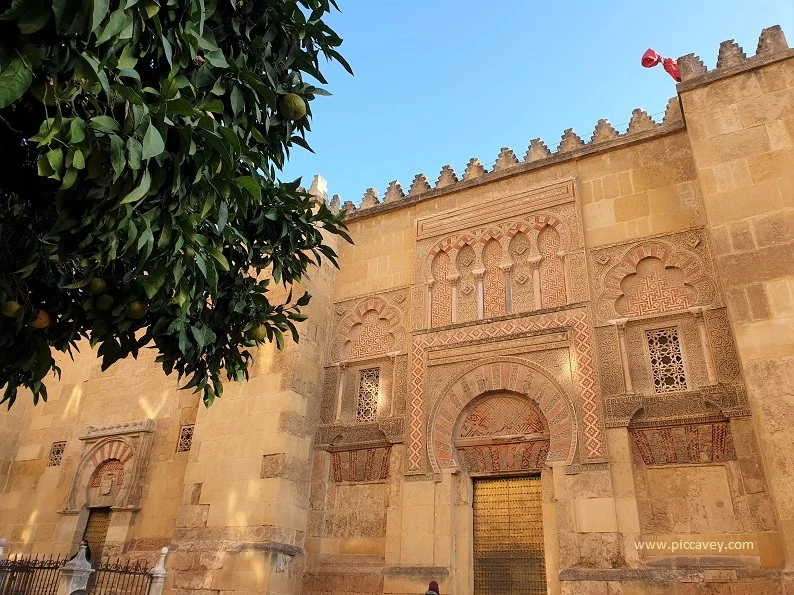 Córdoba
Niña Pastori – 15th September
Arrebato – 16th September
God Save The Queen – 17th September
Taburete – 18th September
Mairena del Aljarafe (Seville)
Morat – 9th September
Melendi – 10th September
Medina Azahara – 17th September
Dani Martín – 23rd September
Robe – 1st October
Il Divo – 7th October
María Becerra – 8th October
An edition of Cabaret Festival is also planned for Granada in October, but the line-up has yet to be announced.
Keep update on the official festival websites for Andalucia Music Festival tickets, line ups and news.
Andalucia Music Festival Summer Guide 2022