Mexico is a big country, and although sometimes it´s in the news for the wrong reasons, there are many advantages to visiting this beautiful country. It can be difficult to know where to go. With so much to choose from and wanting to avoid more dangerous cities. This article shares the must see places in Mexico so that you can ensure that you have an amazing holiday.
Cancun + Riviera Maya
Perhaps the most popular destination is also one of the most beautiful and attractive places. Cancun and the Mayan Riviera lies along the coastline of the Gulf of Mexico. This beautiful area is visited by millions of tourists every year. This may put you off, as understandably no one wants to be in a place this busy, but there is so much space you will never feel overwhelmed by crowds. If you are into aquatic activities and sports, you will love this part of Mexico. Enjoy dolphin and stingray swims, snorkelling, and scuba diving.
The Riviera Maya is also filled with all-inclusive resorts for your wedding. Paradise Weddings has the entire list, and you can filter by price, ceremony type, and wedding venue. With its tropical climate and Caribbean Sea views its the idyllic destination for anyone looking to unwind and relax.

Puerto Vallarta
Is another attractive beach location increasingly in popularity, not only for vacation but also as a desired place to move to. There are plenty of things to do in this area. Swimming with dolphins or walking along the beachside and lush green spaces. The seafood and shellfish is fabulous in this beach resort so make sure to taste some when you visit.
Spending time at the beach or mingling with the locals to learn more about the culture are all great pastimes in P.V. Once it was named The Friendliest City in the World so you are sure to feel welcome as soon as you arrive here.
Why not plan a 4-5 day Mexico Itinerary
Yucatan Peninsula
Yucatan Peninsula in Mexico is an important coastal region of tropical beaches, incredible wildlife, ancient Mayan ruins and typical villages. Most known for its impressive beaches, with emerald and turquoise waters and fine white sand – it is certainly a must see attraction. This is definitely a place that you need to visit when in Mexico if you want to take your experience to the next level.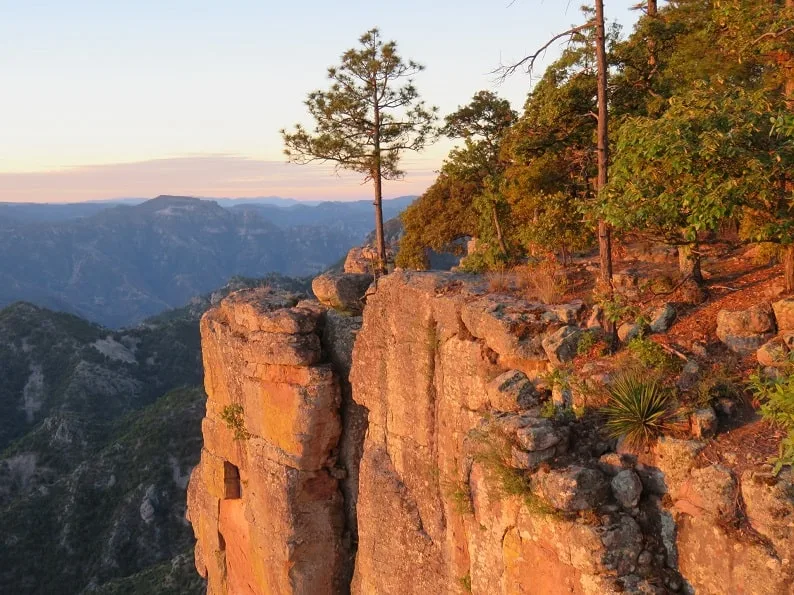 Copper Canyon
Known as Mexico's Grand Canyon, Copper Canyon in Chihuahua is another popular day trip to consider. The canyon take its name from the coloured rock that looks coppery as its golden/green. A good place to enjoy the vast beauty and enjoy a scenic railroad. The Ferrocarril Chihuahua al Pacífico is called ChePe by the locals and its the best way to see this natural monument, part of the Sierra madre mountain range. You can also visit on bike or horseback if you are feeling more adventurous.
Mexico City
Mexico City is the capital of the country but also home to a variety of cultural and historical attractions. Although going to the beach and enjoying the sun is an amazing thing to do whilst away, there is something special about getting to know the culture by embracing its culture and learning about its history. To plan a 4-5 day itinerary in Mexico City you should see the museums and art galleries the capital has to offer. You will leave the country with a deeper appreciation for the country and respect for its culture. This knowledge will help you fit in with the locals as well, which will give you the best experience possible.
Chichen Itza
Chichen Itza is a highly popular Mayan city, which millions of people visit every year. This is one of the most attractive archaeological sites in Mexico. Even if you are not that interested in the history of the place, you will still love visiting the location. This UNESCO listed World heritage site dates back to 832 AD and is well worth spending the day here. Each year it is visited by over 2 million tourists.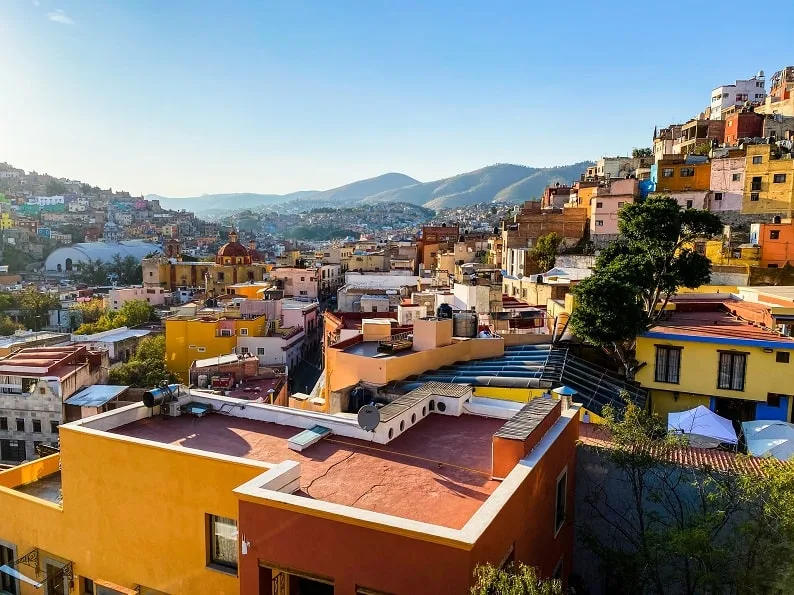 Guanajuato
This location is a must for anyone that loves history and culture. In this city, you will find old buildings on winding lanes and narrow alleys that will make you feel you are going on an adventure. This is certainly a place you will need to explore whilst on foot so that you can take in all that you see. Be sure to stop at the Jardin de la Union, the Juazer Theater, and San Diego Church.
Cozumel
This island offers everything you can wish for when visiting Mexico. It is located near the Yucatan Peninsula and there are plenty of beaches that are highly sought by tourists. In Cozumel, the main reason people want to visit is the diving experience. There is a diversity of marine life and coral reefs that you may have only seen in photographs. If you are brave enough, you can go to Palancar Reef, which houses shallow spots to depths of 80 meters. You can either do this with a professional diver or by yourself, as long as you have the appropriate equipment and are aware of safety measures.
Mexico is a beautiful country with much to explore. Make sure to plan you trip well to see as much of the country as you can on your vacation.
Places That You Need to Visit When in Mexico