Traveling to Spain? Or maybe going to study there as an international student? In any case,that must be super exciting. This country is known for its warm climate, great food, vibrantculture, and lavish resorts. But it's also known for its rich history. There are dozens ofexciting and unique historic sites in Spain. So, every student who visits the country must see at least a few of them.
The best time to visit the country is in Fall and Spring. During this time, most students still have their studies going, meaning that they are still busy with their academic assignments. Luckily, there is always an opportunity to ask if someone could write my paper and get your academic tasks handled by pros while you are discovering the best sites in Spain. Don't miss this opportunity! And, if you want to know what exact sites you should see, read this guide, and we will tell you about the top nine of them!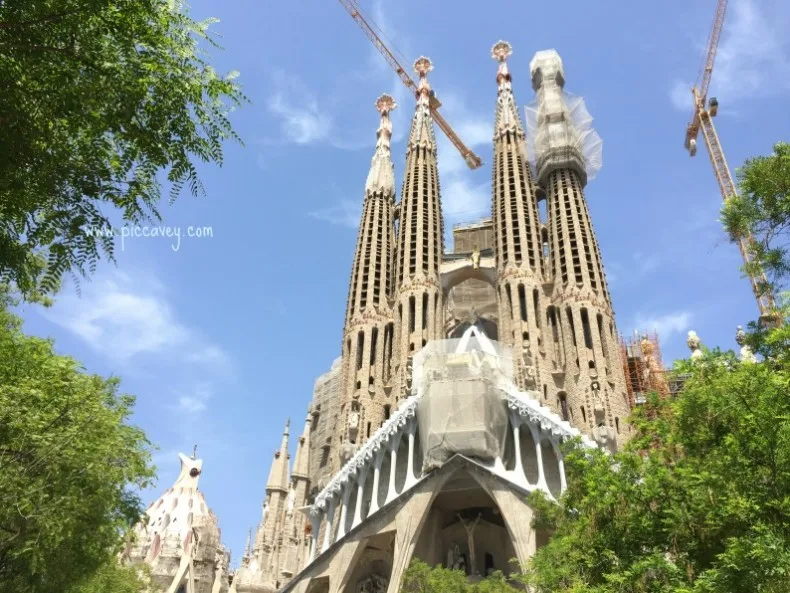 Sagrada Familia, Barcelona
The first one on our list is the classic example of Gaudi architecture – Sagrada Familia. This attraction is located in Barcelona (one of the best destinations in the country), and it's an
absolute must-see for every traveling student!
This is one of the most famous European cathedrals that you must have seen in movies and postcards. The construction of this place began back in 1882. But what makes it so unique is the fact that it is an unfinished project of a famous architect. The cathedral is still being constructed. But it already has a lot to impress you with, so don't hesitate to check it out.
Roman Aqueduct, Segovia
If you are interested in ancient history, then this next place should definitely be on your bucket list. The magnificent Roman aqueduct located in Segovia dates back to 1AD. In fact, there are many aqueducts located all over the country. But, we suggest you visit a specific one, located in Segovia.
The aqueduct in Segovia is a fun day trip from Madrid that won't leave you indifferent. It is known as the best-preserved monument in Roman Spain. So, if you want to see the beauty of the Roman empire in its almost natural look, you should check it out.

Mezquita, Cordoba
Another awesome landmark highlighting the ancient world's grandness and beauty is Mezquita de Córdoba. It used to be a Catholic basilica until the Moors took control of the country. For some time, the basilica was shared between Muslims and Christians. And finally, it was bought by Abd al-Rahman I in 784 AD and turned into a breathtaking Mezquita (Great Mosque).
These days, this site is a representation of the unique Moorish culture. It looks stunning on its own. And the city it is located in – Cordoba – is also a good destination to visit. Without exaggeration, it is one of the most vibrant and atmospheric cities in Spain.

Plaza de España, Seville
If you want to get a feel of the real, a bit stereotypical Spain, then you should definitely travel to Seville. It is a place where you can find all typical cultural attractions, such as sherry drinking, flamenco dancing, and bullfighting. And one more reason to visit this place is to see its most famous historic site – Plaza de España.
Plaza de España is a huge plaza completed in the best traditions of Regionalism Architecture. It is a unique blend of the Baroque, Renaissance, and Moorish Revival, with notes of traditional Spanish architecture. It dates back to 1929 and is definitely worth seeing if you are interested in the history and culture of the country.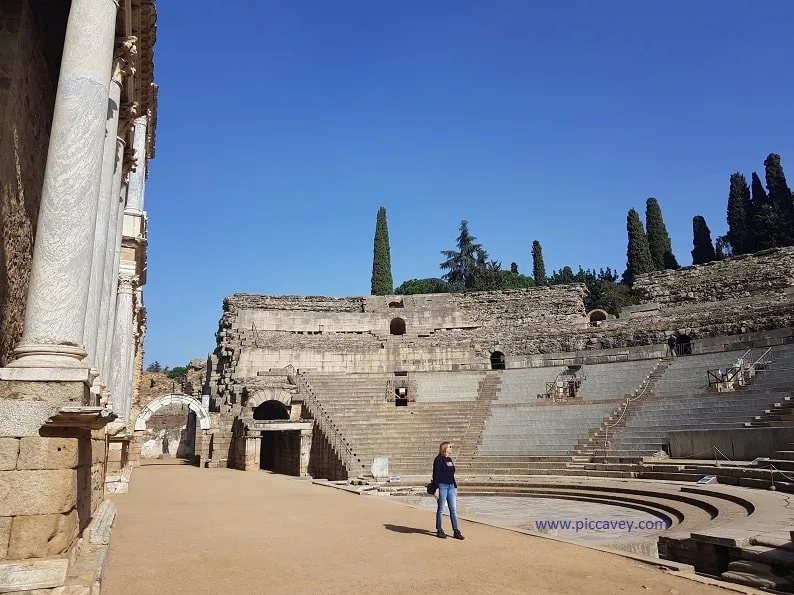 Roman Ruins, Merida
Another landmark of Roman civilization is Merida. This city is a real treasure trove for travelers and history lovers. Not only did it preserve the unique charm of ancient times, but it is also known for having the most Roman remains than any other location in Spain.
Visiting grand Roman ruins located in the city is a great way to learn more about the history of our world and the legacy of our ancestors that was preserved to our days.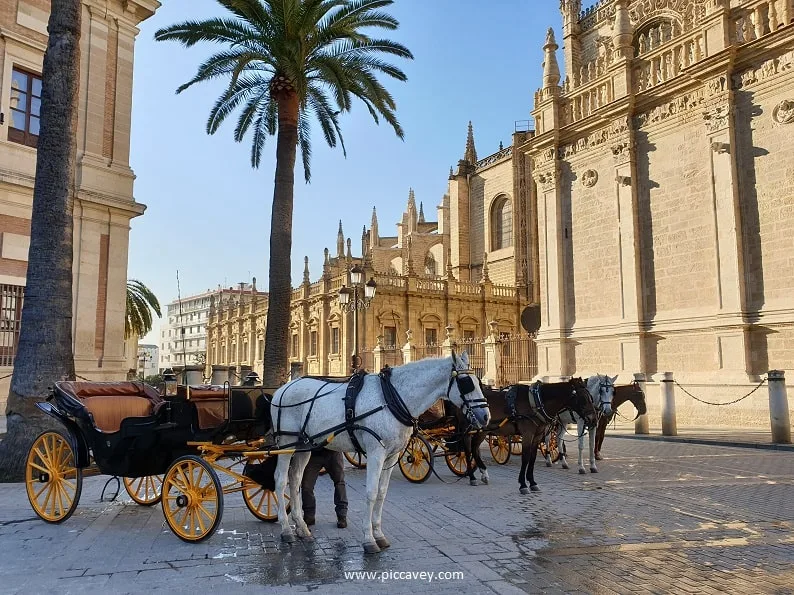 Cathedral + Alcazár, Seville
We've already given you enough reasons to visit the stunning city of Seville, and here is one more. Located right at the historic center of the city, Seville Cathedral and Alcazár are twoother great sites to see here.
The cathedral is housed on the site of a former mosque. It stuns visitors with its well- preserved architecture, Giralda bell tower, and unique atmosphere. A few other things you should know about this place are that it is a UNESCO World Heritage Site and also one of the world's largest religious buildings. So, there are plenty of reasons to see it.

Monastery of Montserrat
If you happen to be in Barcelona, you definitely should take a trip to see the Monastery of Montserrat. It is one of the most popular half-day trip destinations next to Barcelona, and we are sure that it will have something to impress you with.
Located at the top of the mountain, the Monastery of Montserrat impresses visitors with its unique architecture. Also, it is known as home to the sacred shrine of "la Moreneta." So, if you are a fan of Spanish history and culture, you should definitely give it a try.
Madrid
The Capital City of Madrid has the Royal Palace and Beautiful Almudena Cathedral to visit. But other historical attractions are even older. The Templo de Debod is an Egyptian temple from 200 BC that sits on a Madrid park close to the Royal Park next to busy city streets. Dont miss this impressive monument at Sunset.
Alhambra Palace, Granada
Finally, the last site we are going to tell you about is the Alhambra Palace located in Granada. This palace dates back to 899 AD. It was constructed during the Moorish rule and served as a small fortress at first. Later, in the 13th century, the construction of this place was undertaken by Mohammed ben Al-Ahmar, and it turned into the gorgeous palace we can see now.
Unlike many other destinations on our list, Alhambra Palace is incredibly well-known. It is a UNESCO World Heritage Site and also the country's most visited attraction. Every year, over two million people arrive to see it. So, if you happen to be around, be sure to visit this place too!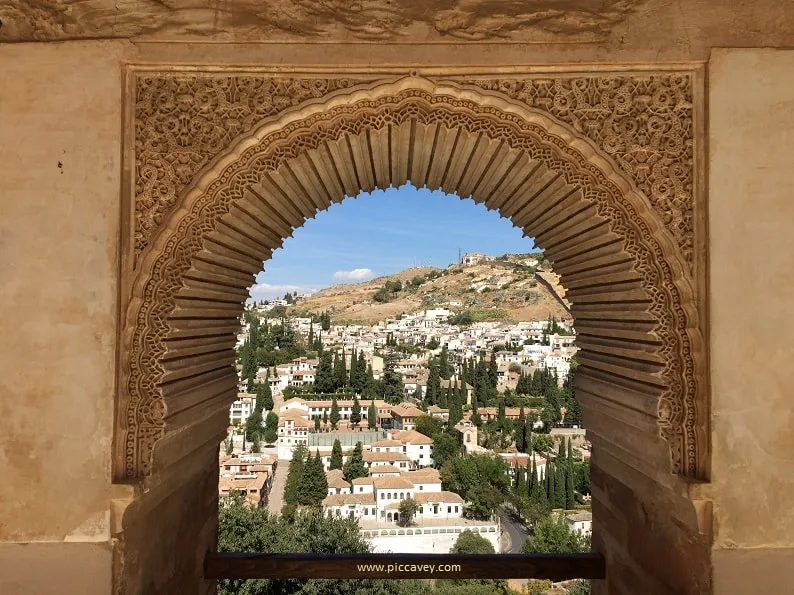 9 Historic Sites in Spain Students Must Visit
Spain has always attracted many young tourists. It is beautiful, vibrant, exciting, and quite affordable too. But, while the majority of students come here to enjoy the nightlife and beaches, this country has much more to offer you.
After reading this article, you know about the top nine historical landmarks that can be found in Spain. Each of them is fascinating. So, if you are planning a trip to this country, be sure to visit at least a few sites we told you about!