Proper nutrition is a must for college and university students. Why not try cuisine from other countries to vary your diet? Rather than an idea for tricky meals that take hours to prepare, especially if you do not possess solid cooking skills. These Student Friendly Spanish recipes are simple to make and delicious too.
Student Friendly Spanish Recipes
Student friendly meal ideas are those that work on a budget and also save time. Students have a lot of stuff going on through their college years. Even the most delicious recipe in the world will leave them indifferent if they have to spend hours in the kitchen. Keep up with classes and assignments by eating food that brings more energy than it uses up. For instance, when one wants to order custom writing at EssayPro, it's probably for all the reasons above: this writing service doesn't waste your time, saves you efforts, and has affordable prices. And recipes for students should match those criteria, too.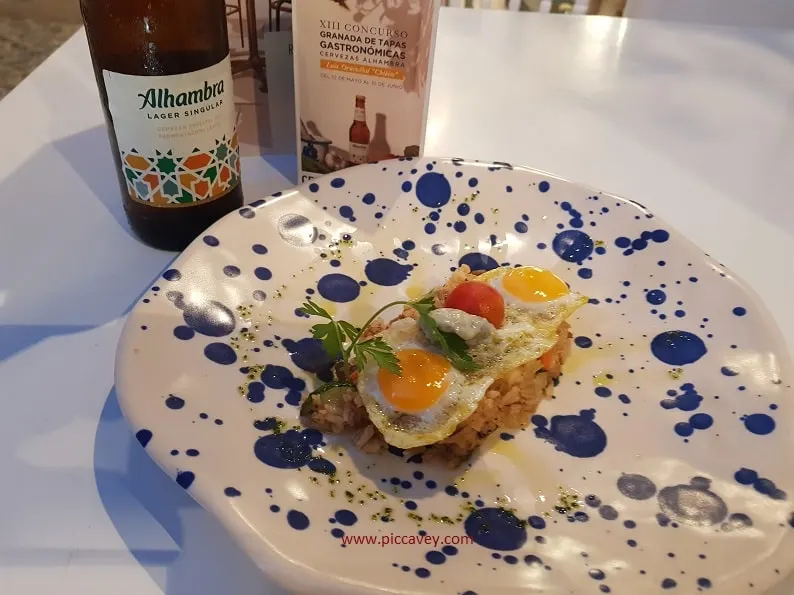 Spanish cuisine has a lots to offer those who don't have much time, budget, or creativity. Think about the number of tapas recipes that are out there! Dishes that are perfect for quick breakfasts and nights with uni friends. I´m sharing recipes that won't take more than 30 minutes of your time and may become staples in your weekly routine.
Huevos Rotos
For one serving, you will need:
100 ml of olive oil – the amount depends on the pan you use for frying, it must cover the potatoes.
1 egg (per person)
2 average potatoes
Jamon Serrano or Jamon Iberico. Thinly sliced air-dried or dry-cured Spanish ham. (you can also have a vegetarian substitute like mushrooms)
So, cut the potatoes long and put them in a bowl with water. This is done to get rid of the starch that makes the pieces stick when fried. Dry the potatoes with a towel and put a pan on medium heat. Pour the olive oil after about 30 seconds, wait till it gets hot enough, and add the potatoes. Then, fry them on maximum heat, but it is important to brown them just a little bit and not make them crispy.
As soon as potatoes are cooked, put them on paper towels to remove extra oil, and proceed with the eggs. Leave only a couple of tablespoons of oil in the pan, add the egg, and fry till the white sets. Then carefully serve it on top of the potatoes, add a pinch of salt, and break the yolk.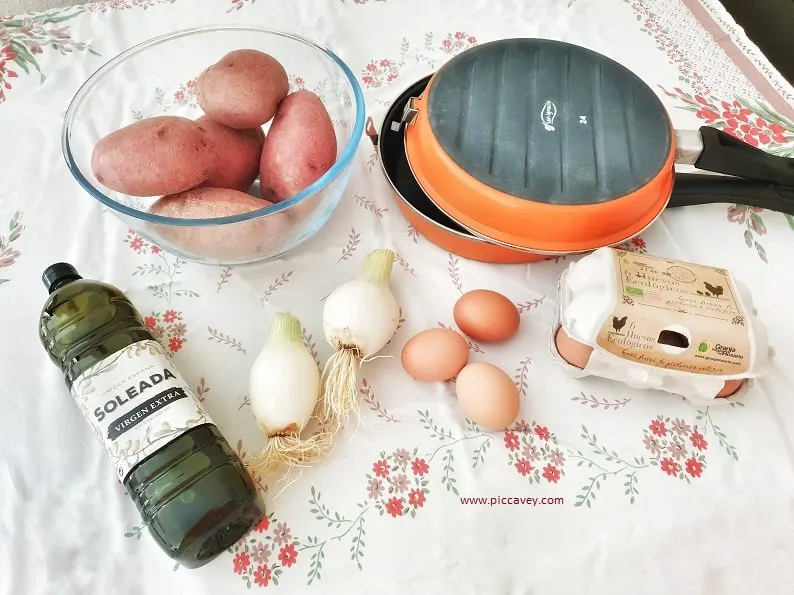 Spanish Tortilla
This recipe is pretty straightforward. You just need to cook an omellete made of:
3 potatoes
6 eggs
1 onion
5 tbsp of olive oil
salt
First of all, slice potatoes and onion. Put the pan over medium heat and wait till it gets hot enough. You can check it by throwing in a piece of potato. As soon as the oil starts bubbling,add the sliced vegetables and adjust the heat to low. As the potatoes get softer, remove the vegetables from heat and get rid of extra oil using a colander or paper towels. The pan should be cleaned from extra oil, too.
As soon as the vegetables cool down a bit, mix them with the eggs, salt, and pepper in a bowl and gently pour the mix into the pan with a fresh tablespoon of oil. When the edges get set, use a spatula to put the tortilla on a plate and put another plate on top. Invert the plates, add one more tablespoon of oil to the pan, and carefully put the tortilla back there. Cook for another couple of minutes, and here it is, breakfast for you, your roommates, and even some food you can put in your lunchbox and enjoy during the busy day!
Pimientos de Padrón
Green peppers, or Padrón peppers, are the ingredient in this dish. Rather than a Spanish recipe it is how to prepare this specific vegetable. It only takes 10 minutes to make. Perfect for a busy student? Rinse the peppers, dry them with a towel, and put the pan over high heat. Do not add too much oil, just enough to lightly cover the bottom of the pan. The peppers should blister a bit, not get deep-fried. As soon as the skin softens and blisters, you can remove the vegetables, salt to taste, and enjoy this quick meal.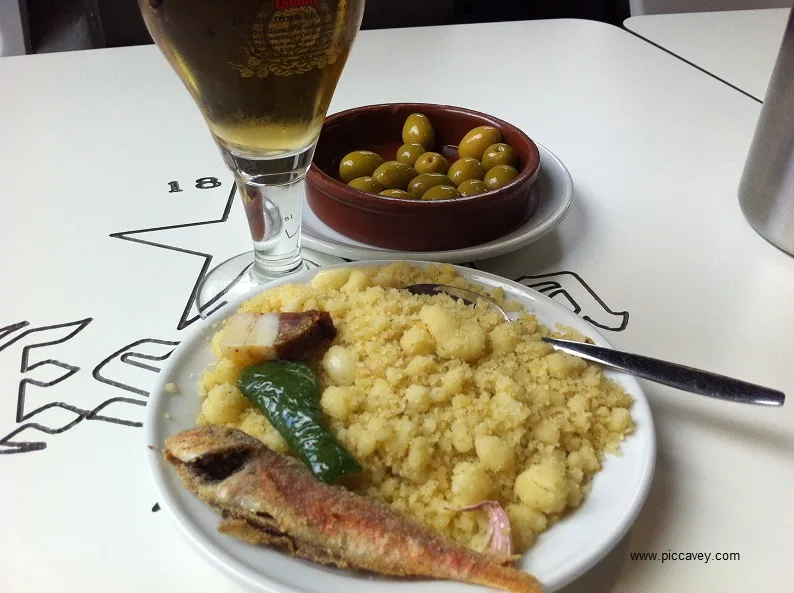 Migas
The ingredients for a serving of this delicious dish are mostly up to you, but there are still some basic guidelines:
a slice of a slightly stale bread
paprika – pimenton
a clove of fresh garlic
salt
1 tbsp of oil
Vegetables, diced and chopped. (green or red peppers, melon are typical in Southern Spain with migas)
Fish, Diced ham or eggs are optional additions.
First, start with the meat. Cook it for 2-3 minutes on medium heat, then remove it to a plate. Remove the hardest parts of the bread and tear the rest into pieces. It is also recommended to sprinkle it with water, especially if it is very stale.
Remove extra water with a paper towel, brown the garlic in oil or the fat left from the meat, then add the bread and salt it. Brown it till it gets crispy on the outside only and add it to the meat. Paper towels are handy at this stage, too, to make the dish less fatty. After that, roast the vegetables with paprika and put them on top of the cooked ingredients. Add any other extras you prefer.
Migas is a traditional dish made with leftover bread, yet in some parts of Spain they use a type of flour, semola to make Migas from scratch. This is more labourious and tricky.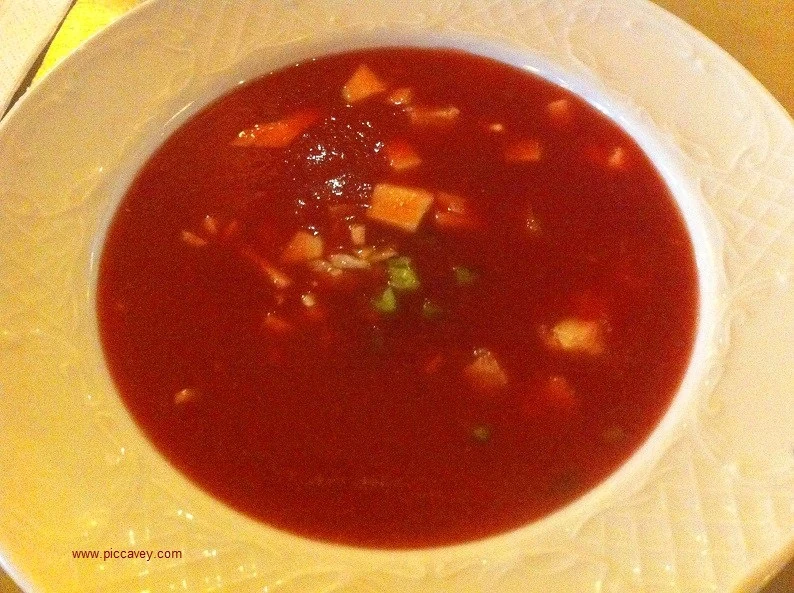 Gazpacho
Gazpacho is one of the easiest Spanish recipes you will find. All you need is a blender, olive oil, and the following vegetables and spices:
½ red onion
2 cloves of garlic
4 tomatoes
One medium cucumber
1 bell pepper
A tsp of wine vinegar
salt
black pepper
Puree all the ingredients listed above, except bread and oil – that's mainly it! The bread can be a bit stale, it is perfect for gazpacho. Discard the hardest parts as they will take too much time to soak while the inside will become too soft. You can also buy croutons instead and put them on top of the chilled soup. Sprinkle the dish with olive oil, and here you have it – a light and healthy meal that is perfect for a hot day!
Student Friendly Spanish Recipes
The number of Spanish recipes for snacks and appetizers is basically endless. If you stick to the ground rules and basic ingredients, the rest can be added according to your preferences. As you can notice, ham, potatoes, bread, paprika, eggs, and vegetables are the basics of Spanish cuisine. These ingredients are definitely student-friendly in all senses of the word.So, you may as well experiment with them to create your own recipes!