Photo by Caroline Attwood on Unsplash
Mediterranean holidays are great for experiencing the Mediterranean diet and the freshest ingredients around. With food being one of the priorities in countries like Spain, Greece and Italy. Local cuisine is a good way to connect with culture while traveling. These salmon recipes will refresh your cooking even once you are back home.
Still getting the best of Mediterranean ingredients by pairing it with wild salmon, buying fresh fish, such as wild salmon, is the crème de la crème. Its taste, texture, and oils that salmon contains pairs perfectly with Mediterranean flavours. Most of the salmon sourced from the Mediterranean comes from fish farming. So it is preferable to order ahead of time to get your own wild salmon delivery. This way your dishes will have the best results.
The Mediterranean diet doesn't just have some of the best flavours. Even doctors prescribe this diet to decrease rates of cardiovascular and heart disease, depression, and even Alzheimer's! One reason this diet is great for your health is the amount of Omega-3 fatty acids in ingredients such as olive oil, nuts, and olives. Salmon is no different, potentially improving the quality of your life and helping to prevent serious health issues.
Lets take a look at two wild salmon recipes for Mediterranean dishes.
Two Wild Salmon Recipes to Try
Grilled Salmon Recipe With Basil and Tomatoes
Lets start with the straightforward grilled salmon flavoured with basil and tomato. This is one of the best wild salmon recipes needing little prep time (around 20 minutes) and 10 minutes to cook. The typical flavours of basil and tomato will remind you of Italian and Greek cuisine.
For this recipe, all you need to do is cover your salmon filet with minced garlic, layer some fresh basil over the top, and then add a last layer of sliced tomato with salt and pepper on top. After 10 minutes on the grill, your salmon will be cooked to perfection and will make up to 4 servings.
Ingredients:
2 cloves of minced garlic

A teaspoon of salt

1 teaspoon of extra-virgin olive oil

1 wild salmon filet (approximately 1 ½ lbs/700g)

43 gr or 1/3 cup of fresh, finely sliced basil, with an additional 30grs or ¼ cup set aside

2 tomatoes thinly sliced

¼ teaspoon of ground pepper
Method:
Preheat your grill to a medium heat (around 350°F/180°C).

Combine minced garlic and ½ teaspoon of salt in a small bowl, mixing it together into a paste. Add olive oil to this paste and continue to mix.

Check your salmon filet for any remaining bones and remove them. A great tip for removing bones is to place a hand on the underside of the filet, bending the filet upwards. This will expose the tips of the bones, making it easy to locate and remove them with tweezers.

Measure out a piece of foil large enough for the salmon fillet to sit on. It is a great idea to fold regular aluminium foil over for additional thickness and strength. Put your salmon filet on the foil with the skin-side down and spread the minced garlic paste over the filet. Sprinkle your 1/3 cup of basil over the top and layer your tomato slices over the basil before sprinkling the remaining salt and pepper over the tomatoes.

Move the salmon and foil to the preheated grill and cook for 10-12 minutes until the salmon easily flakes.

Once cooked, slide the salmon from the foil onto the serving platter, and sprinkle on the remaining 1/4 cup of fresh basil before dining.
Greek Roasted Salmon Recipe With Vegetables
This dish is an impressive addition to any menu focusing on wild salmon recipes with the unique Greek flavours of oregano and olives combined with the richness of wild-caught salmon, making 4 servings. Potatoes, sweet peppers, and cherry tomatoes accompany the roasted salmon, although you can add your own favorite roast vegetables as you see fit.
Ingredients:
1lb/500g of fingerling potatoes cut lengthwise

2 tablespoons of olive oil

5 chopped garlic cloves

½ teaspoon of salt

½ teaspoon of ground black pepper

4 filets of wild-caught, skinless salmon (around 6oz/170g per filet)

2 medium-sized sweet peppers cut into rings

2 cups of cherry tomatoes (260 gr)

1 bunch of fresh, chopped parsley

¼ cup or 32 grs of pitted and halved kalamata olives

¼ cup or 32 grs of finely cut fresh oregano, or 1 tablespoon of dried and crushed oregano

1 lemon
Method:
Preheat your oven to 425°F/220°C.

Place the halved fingerling potatoes into a bowl and add 1 tablespoon of olive oil, a pinch of salt, and the chopped garlic before tossing to coat the potatoes. Transfer to an oven dish and roast for 30 minutes.

Remove any bones from the salmon filets if needed before putting the filets in the same bowl along with the sweet peppers, tomatoes, parsley, olives, oregano, 1/8 teaspoon of salt and pepper, and 1 tablespoon of olive oil. Toss everything together to coat.

Remove the salmon from the bowl, rinse, and pat it dry. Sprinkle the remaining salt and pepper over the salmon.

Remove the potatoes from the oven, add your vegetable mixture over the potatoes, and place the salmon filets on top before returning the dish to the oven for another 10 minutes or until the salmon becomes flakey.

Once the filets have cooked, remove the oven dish from the oven. Zest your lemon, squeeze the lemon juice over the salmon and vegetables, and sprinkle the lemon zest over the top before serving.
As delicious as these wild salmon recipes are, you may want to add some Mediterranean side dishes too. Find Easy Mediterranean Dishes You Need to Try here for ideas to bulk up your healthy Med inspired meal.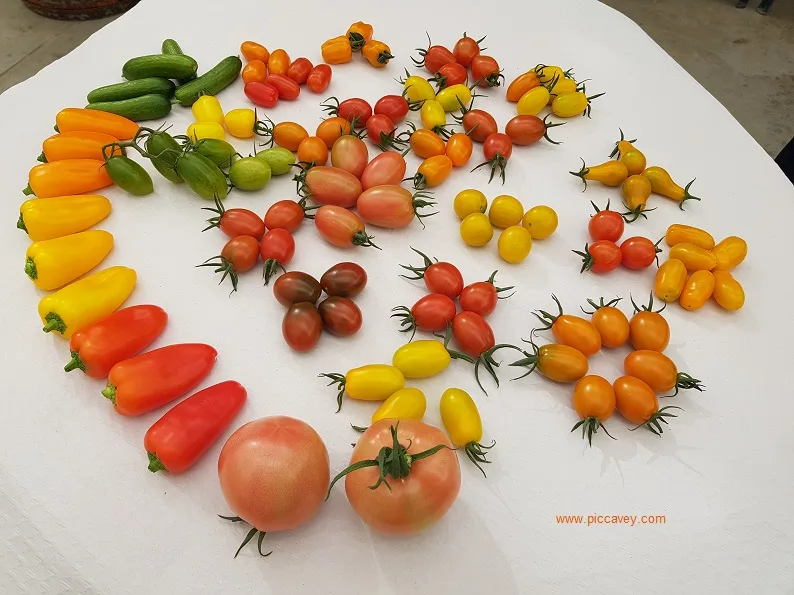 Salmon Recipes – Two Ideas perfect for a Mediterranean Diet
#tuttofoodworldcommunity
#tuttofood2021