With so much to see and do in Barcelona, you'll need a good breakfast to set you up for your day. Fortunately, Barcelona boasts an impressive range of brunch spots where you can fuel up for a busy morning of sightseeing. Whether you're looking for traditional Catalan cuisine or the most innovative plant-based creations, you'll find it in Barcelona.
Before you get started planning where to eat, check you meet the entry requirements for Spain. ETIAS for Spain for Israelis, Australians, Americans, and many other nationalities will be launched by the end of 2022.
But let's get to the food. We've (happily) sampled several portions of pancakes and scrambled eggs, all in the name of research! The result is our guide to the best places for brunch in the city.
Traditional Catalan breakfast
Whilst in Barcelona, you have to try an esmorzar de forquilla (fork breakfast). Don't shy away from dishes you wouldn't usually consider in the morning—cod, pork cheek, and snails—it's all part of the experience!
Expect generous portions. These breakfasts are designed to provide energy for the day. Particularly enjoyed by people with more traditional labour-intensive jobs. And forget the cappuccino, to do esmorzar de forquilla the right way, wash everything down with good local wine.
Whilst not as common as they once were, there are still many great places to enjoy a traditional Catalan breakfast in Barcelona.
Here are a handful of our favourites:
El Quim de la Boqueria
Located within the emblematic La Boqueria market, this is a popular spot amongst locals and visitors. So you may have to wait for a seat at the bar. At El Quim de la Boqueria you can get your fix of eggs, with the addition of squid or caramelized foie gras.
Find El Quim at the Mercado de La Boqueria, La Rambla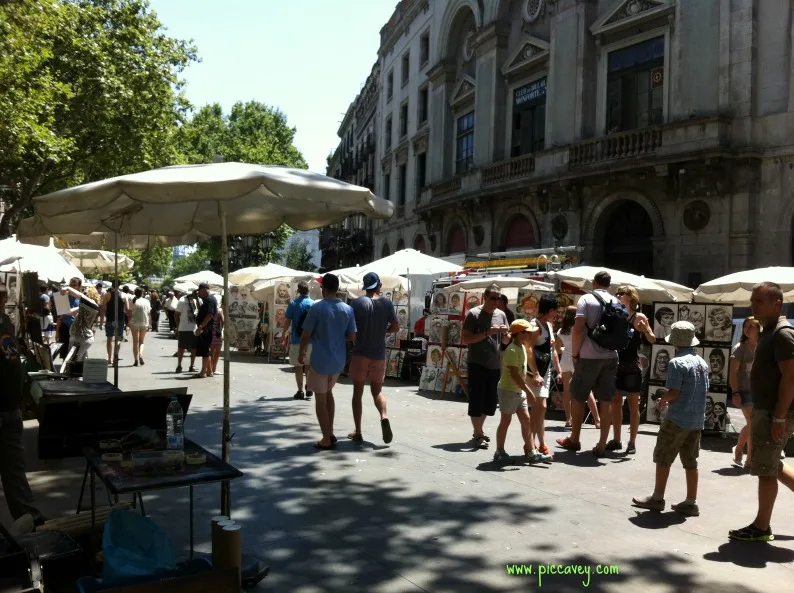 Cal Boter
Another great choice for brunch Catalan style is Cal Boter. This cosy restaurant in the Gràcia district serves up comforting breakfasts from 9 am. Highlights on the menu include bacalla a la llauna (a typical cod dish) and various types of botifarra (Catalan sausage).
Address: Carrer de Tordera, 62 (Gràcia)
Best Places for Great Coffee and Good Vibes
If you're craving something more familiar, fear not. There is an abundance of trendy cafés in Barcelona serving brunch favourites including waffles and eggs benedict.
No brunch would be complete without a side order of caffeine. The specialty coffee scene in Barcelona has expanded in recent years and it's now easy to find a creamy flat white.
With so many great places to try, it's almost impossible to select just a few options. Here are our picks.
Little Fern
Little Fern is situated in Barcelona's Poblenou neighbourhood. The space is filled with light and has a friendly atmosphere. With perfect surroundings to start your day.
Brunch dishes here originate from New Zealand´s café culture. Savoury options include the impressive Turkish eggs and kimchi pancakes. If you have a sweet tooth, both the salted caramel and croissant pudding and the banana bread are irresistible.
Address: Carrer de Pere IV (Poblenou)
Oma Bistro
Oma Barcelona has made a name for itself as one of the best brunch spots in the city. Its popularity means it soon fills up at the weekend, so get there early to grab a table.
The bistro offers the perfect brunch menu. From simple classics like fried eggs and bacon to the excellent shakshuka, there's something for everyone.
The cake selection at Oma is fantastic too, enjoy a slice with a matcha latte or batch brew.
Address: Carrer del Consell de Cent 227 (Eixample)
Best Vegan and Vegetarian Options
Barcelona is becoming an increasingly vegetarian and vegan-friendly city. That's especially true when it comes to brunch options. Most places offer a few vegan options and a range of dairy-free milks for your coffee.
For the most delicious plant-based brunch, try one of the places below.
Flax + Kale
At Flax & Kale, they are committed to creating tasty, healthy, and sustainable cuisine. There are several sites around the city. Flax & Kale Passage is a flexitarian restaurant with 80% plant-based dishes and the other 20% containing oily fish.
The innovative brunch dishes include plant-based scrambled eggs, gluten-free savoury waffles and a vibrant Açai bowl. They also do amazing brunch cocktails!
Several locations including Flax +Kale, Carrer de Sant Pere Més Alt 31-33 or the more centrally located C/ Tallers 74b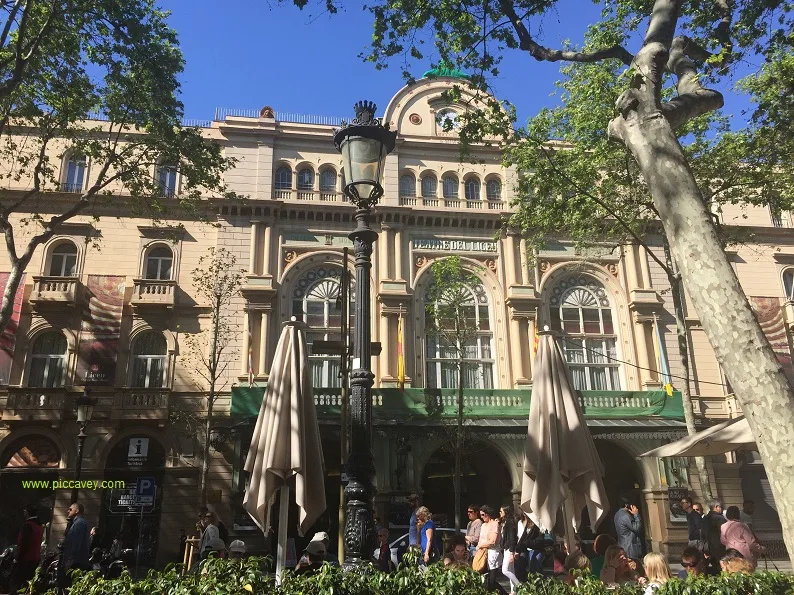 Honest greens
Honest greens was an instant hit when it opened recently. They have 3 locations in different parts of the city, each offering a mouth-watering selection of delicious vegetarian and vegan breakfasts.
The plant-based breakfast burrito served up at Honest Greens is bursting with tofu scramble, pico de gallo and fresh corn. If you fancy something fruity, go for the chia-berry pudding or protein overnight oats.
Find them at three locations:
Rambla de Catalunya 3,
Carrer de Tuset 4
Pla de Palau 11.