Touring Chicago Illinois
The Windy City is a great place for travellers looking for fun and entertainment. Although you maybe unsure what to do when you first get there. There are lots of attractions in Chicago for visitors. These are the top stops in Chicago and reasons why you should make it your next getaway!
The Skydeck Chicago
Where it is: 233 S Wacker Dr.
Average rating: 4.5 stars out of 5 stars.
If heights don't terrify you, and you want to take in some of the best views of Chicago possible. This small observation deck in what used to be the Sears Tower offers observation boxes and views that reach into four different US states. Now called the Wills tower, this building has 108 or 110 floors, depending on how you count them!
Every aspect of the building leads you to a breath taking view of a sprawling urban metropolis. Contrasts of the water and land, giving you the chance to get up above the busy streets and daily stresses on the ground.
You can also enjoy the views from the John Hancock Center from the 94th floor. This building has one of the fastest elevators in America.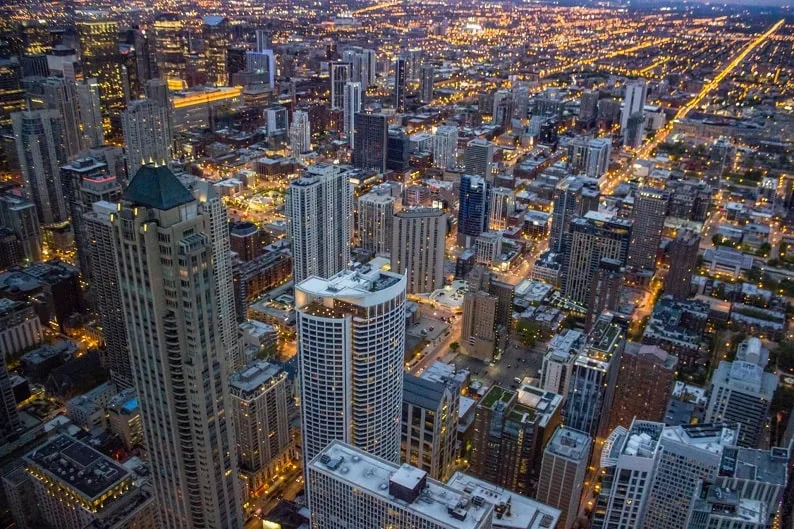 Adler Planetarium
Where it is: 1300 S Lake Shore Dr.
Average rating: 4.3 stars out of 5 stars.
If you love science or outer space, the Adler Planetarium is an must see place to visit. Focusing on astronomy and astrophysics, this historic museum puts a big emphasis on the need for younger generations to be inspired by space in the same way that past generations were. Opened in 1930 the art deco architecture is gorgeous. Giving the building an iconic and timeless appearance. This is a must-visit for any family or with budding space explorers.
Wrigley Field
Where it is: 1060 W Addison St,
Average rating: 4.8 stars out of 5 stars.
Chicago takes baseball seriously! This 108-year-old park is home to the Chicago Cubs and one of the most visited baseball parks in the country. Located on the North Side of Chicago, this park can seat over forty thousand people and offers a chance to view the game easily from every corner.
Built-in a neoclassical architecture style, visiting this field is like walking through history. A small display near the ticket booth gives you the chance to look over pieces of this history, from the original team, the Chicago Whales, to the growth and popularity of the Chicago cubs. Every inch of this park is historical, so if you're looking at Chicago apartments, take a break and enjoy a game!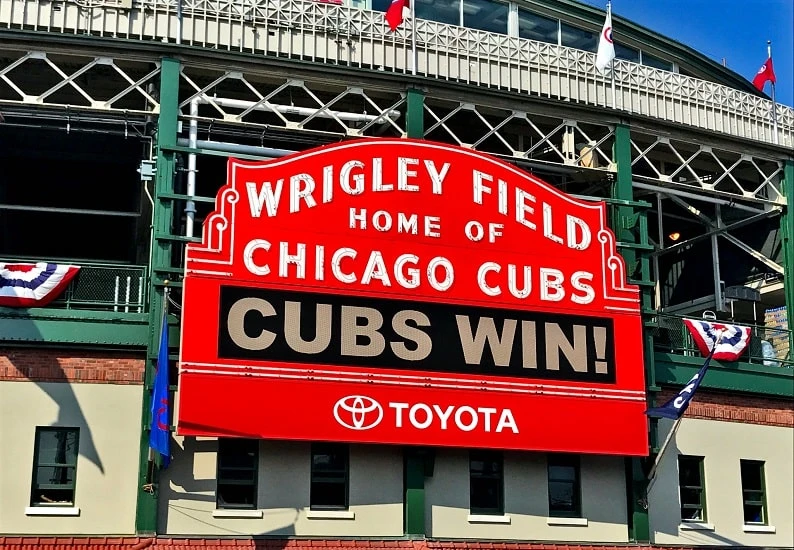 Cloud Gate
Where it is: AT&T Plaza at Millennium Park in the Loop.
Average rating: 4.7 stars out of 5 stars.
Lovingly referred to as the Bean because of its shape. This statue by Sir Anish Kapoor is the center piece of the Loop community area of Chicago. Built between 2004 and 2006, this sculpture comprises 168 stainless steel plates welded together and then highly polished so that none of its seams are visible.
Weighing over 110 tons, that almost as much as 15 elephants : ) It was inspired by liquid mercury. It also gives visitors the chance to see the city's skyline distorted within its shape and makes visually interesting piece of art.