Italy is a jewel, dangling away from Western Europe into the Mediterrean Sea. A beautiful place with an indelible link to the cultural growth of the Americas – as well as an alluring holiday destination for travellers. All of Italy is worth visiting, yet not all of it can be seen in one visit. So this can make choosing your ideal Italian holiday destination difficult. Capri is a great option for those looking for blue waters and stunning holiday photos.
Must See Capri
This piece is here to make a genuine case for one of Italy's poorest-kept holiday secrets: Capri. Capri is an island off the southern coast – and a microcosmic wonderland of great proportions. It rivals other quintessential destinations like Lake Como and Positano, with activities and locations to excite all manner of
tourists. But what are these must-try activities and locations?
The Blue Grotto
A sea cave entrenched in Capri's northwestern tip; it is a natural cave formation that enjoys some of the bluest seas you will ever see – hence the name. To visit the Blue Grotto, you need to take a boat; after an eventual journey through the narrowest of openings, you find yourself in an incredible cavern space that simply must be seen to be believed. This is a great adventure destination for families, particularly with the excitement of a boat trip involved.
Via Krupp
If you've been lucky enough to embark on Italy tours via a travel group before, you may have come across Via Krupp. This is because Via Krupp is an incredible destination for a walking tour. It´s a winding paved footpath built in the 1900s which snakes it its way up over a hundred metres of elevation. Right up to the Charterhouse of San Giacomo. Starting down at the Marina Piccola, it was built by Friedrich Alfred Krupp to reach his favourite hotel, Grand Hotel Quisisana from his yacht mooring. This walkway has impressive views of Capri's southern waters.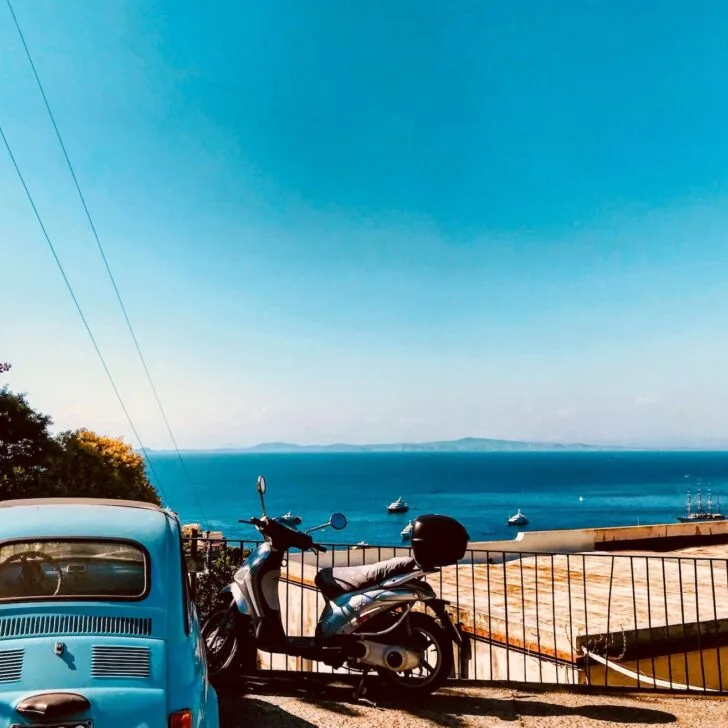 Monte Solaro
The tallest part of Capri, being a mountain with an elevation of nearly 2000 ft. It is another Northern destination, and a relatively easy elevation to mount. The reward is the view of a lifetime, both of the island beneath and the Gulf of Naples ahead. There is also a war fort from the Napoleonic Era to discover.
Villa Jovis, Capri
Villa Jovis on the northeastern side of Capri, near the town of Tiberio. Is a Roman palace – and one that has been standing for around 2000 years. Built for Roman Emperor Tiberius in CE27. The same Emperor gives this town its name. With several floors and thousands of square meters, there is plenty of evidence of a the luxurious lifestyle even all that time ago. The Villa also resides on Capri's second- highest point, boasting unbelievable views from its rooms and terraces.