With so many home delivery choices, when you are away from your hometown I can be difficult to know which restaurant or delivery service to use and a collection of such services can be found here. Here is my tried and trusted guide to buying take away food or ordering home delivery to address in Granada city centre and the outskirts.
If you have Self Catering accommodation or you are staying in a holiday apartment you may not always want to head out to a restaurant. Although Granada restaurants have fabulous cuisine, sometimes you are tired after a day ́s sightseeing and just want to be back in your apartment. The main companies delivering food are Glovo and Just Eat.
Home Delivery + TakeAway Food in Granada
You may be travelling on business or even attending a Conference in Granada. Whatever the situation here are some of my personal favourites for take away food and meal delivery in Granada Spain.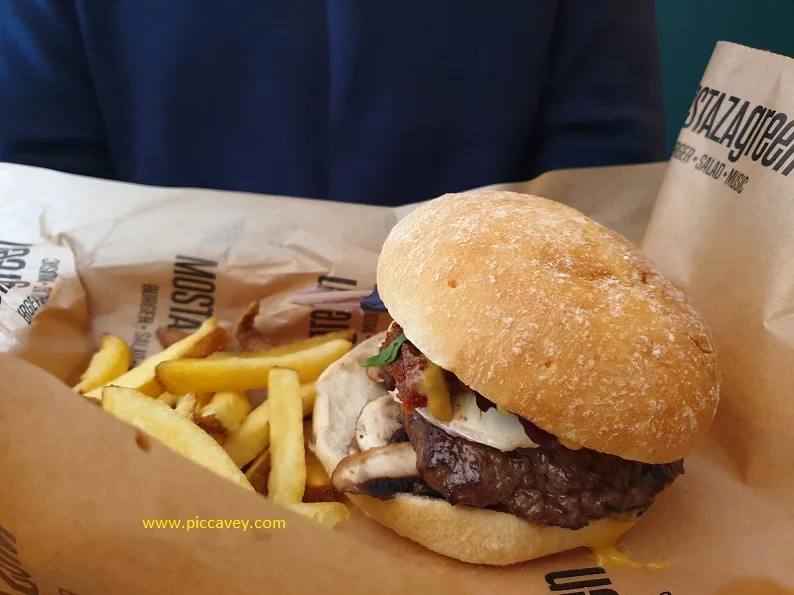 Burgers in Granada
I have already written up a review of the best burgers in the city. But usually those options are when I eat out. To get home delivery I tend to use Mostaza Green Burger. Its a crowd pleaser as the have healthier options such as the chicken burger or the Vegan burger. It is also not a chain, its locally owned and they source local ingredients as much as possible.
So if you have a few people around who don't want to full Magnifique Burger there are plenty of other choices. Don't miss their Sweet Potato Fries (boniato)
Order onv Just Eat or Takeaway. Their address is Calle Jáudenes, Plaza de la Alhóndiga, a short walk from Granada Cathedral.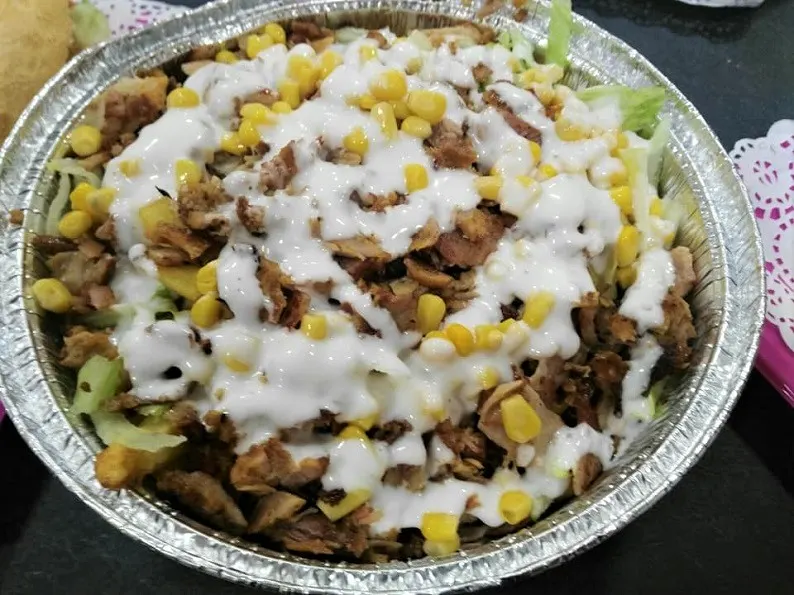 Home Delivered Jacket Potatoes
Baked potatoes are a good option for take away or home delivery. While they are different from baked potatoes back in the UK (Baked beans and mountains of grated cheddar cheese) they are filling and good value.
Choose from different sauces, toppings and if it is finished in the oven to give a "graten" style finish. My favourite from Patatas El Zarco is a tomato sauce with 3 different cheeses. Find them on Avenida Don Bosco n° 35 they have options for home delivery on Deliveroo or Just Eat.
Find their menu on Facebook Asadero De Patatas Y Bocadillería " El Zarco "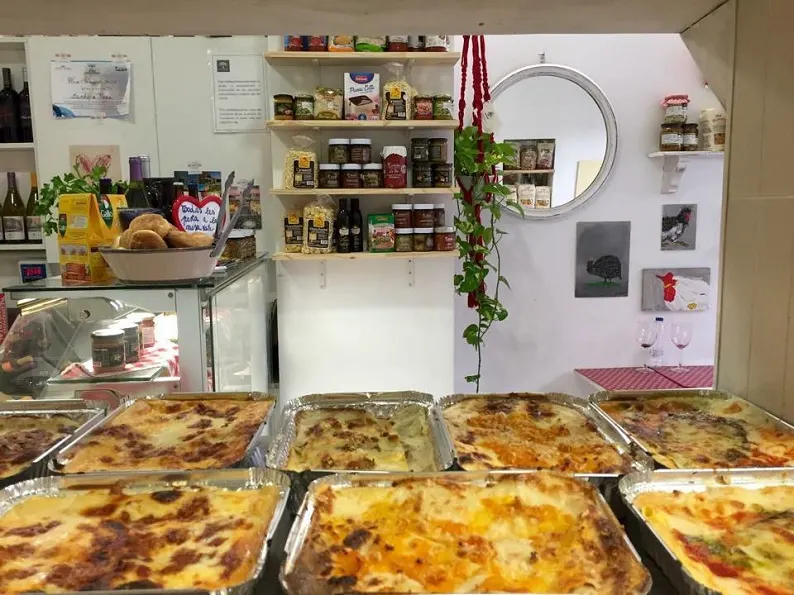 Italian Food in Granada
Cacho + Pepe are very close to Plaza on a side street called Calle Colcha. While they have literally 2 tables to eat in. They specialise in take away food. I usually choose an Aubergine or Pumpkin lasagne.
However they do other dishes. Cannelloni, Pasta, tiramisu and other italian delights. I usually pop in and they bake the lasagne for 8 minutes. Then I take it away.
For home delivery find them on Just Eat
La Casa della Pasta
Making homemade pasta and yummy italian food. They have 3 or 4 dishes of the day with different sauces. Usually a pasta dish, a baked dish and a seasonal speciality.
They update facebook each day but they have so many dishes its best to go in yourself. They also have lots of Italian gourmet products on sale in the store. Italian wines, Campari, Ricotta cheese and mortadella. They also have homemade desserts too.
Open 11am to 3pm and 5.30pm to 9.30pm Monday to Friday.
La Casa della Pasta is just off Plaza Mariana Pineda on Calle Coches de San Matias. The best option is takeaway service as you can really see what they have on the day. But they do offer Just Eat home delivery now too if you need home delivery.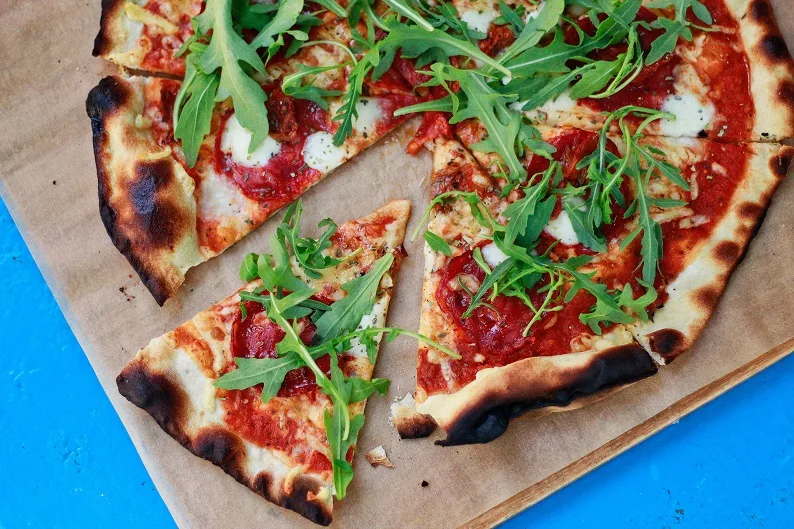 Best Pizza in Granada
The best pizzas I´ve seen in Granada. The ones that look most authentic are from Santoro. Find them on Pedro Antonio de Alarcon (below Plaza de Gracia) run by two Italian brothers from Southern Italy. They even do Pizza Frita (to go).
It is much better to eat in as the pizza is best straight as it comes straight out of the oven. They do offer Take away and home delivery options too. Another local favourite is Pizzería Grazie Mille. You can get home delivery with Just Eat. They are on Calle Periodista José María Carulla, 2, if you want to grab a takeout.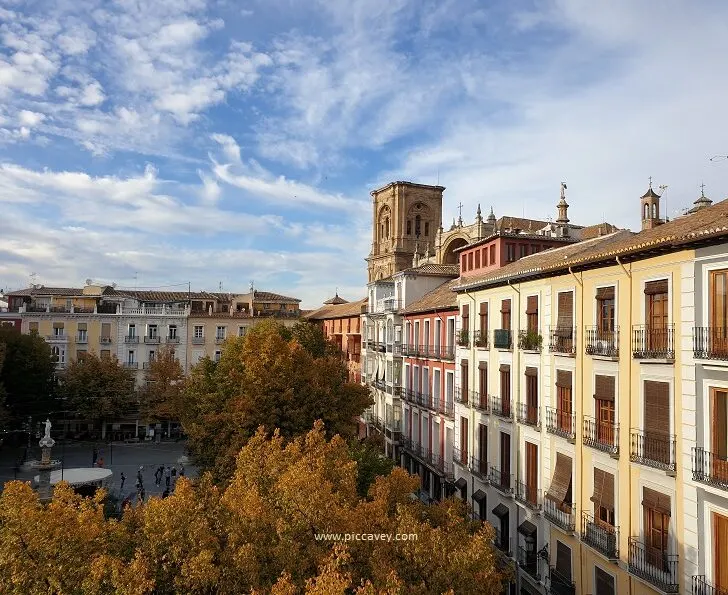 Poke Bowls in Granada
Poke bowls are a Hawaiian speciality that are becoming increasingly popular. There are 4 or 5 poke restaurants in Granada now. Basically you make a selection of all the ingredients you want to configure your own Poke Bowl. Mainly the protein is tuna or salmon, but here they offer Roast Chicken, tofu or crunchy chicken. So there is more choice than perhaps so of the other restaurants.
Payment can be done with a credit card or paypal. They also have gluten-free sauces if needed.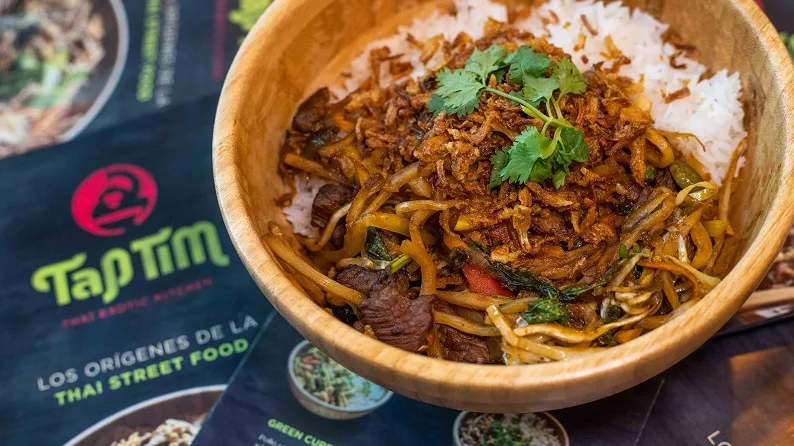 Katsu Curry + Noodles
Noodle Rest is just off Plaza Bib Rambla on Calle Principe. They do an amazing Katsu Curry. You can eat in their small restaurant, get takeaway or home delivery. I love the gyoza as they have lots of different varieties. They even have sweet gyoza dumplings too. Choose from a selection of asian dishes such as duck, fried rice or noodles.
The only problem is that the Katsu Curry is addictive, without any MSG, its fragrant and delicious, making you want to go back time and time again.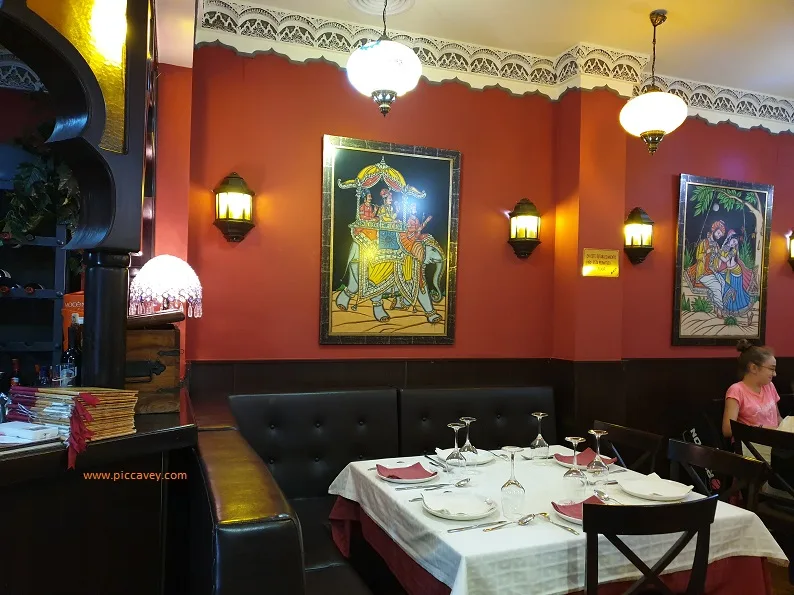 Indian Food in Granada
Since the 1990´s Muglia has been a favourite of locals looking to taste Indian food. Run by Mirza Asghar Muglia´s original location on Casillas de Prats is next to Plaza de Gracia. Although they have another restaurant just off Plaza Nueva.
Favourites here are chicken curry, samosas or one of their vegetarian dishes. They also stock Cobra Indian Beer.
Order online from Glovo or call them to get takeaway order.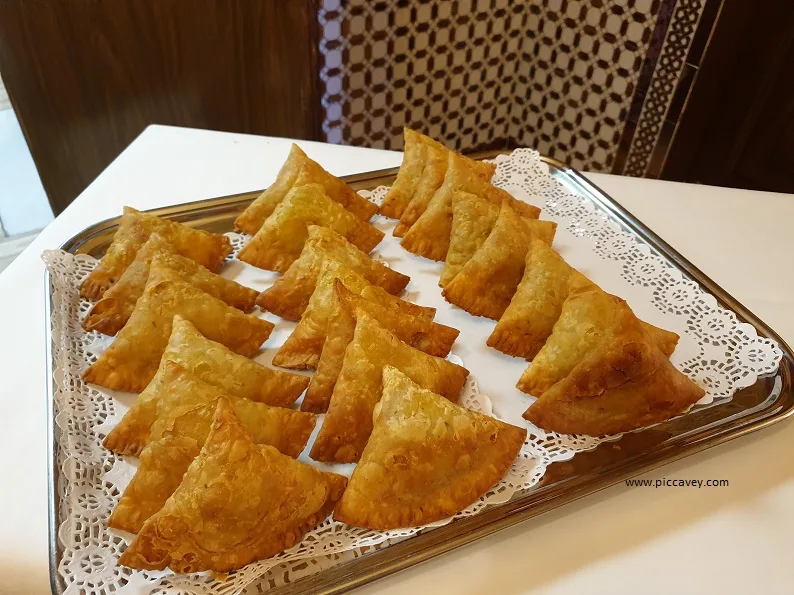 Best Sushi in Granada
Masae is probably one of the most well known Japanese restaurants in Granada (on Calle General Narvaez, 4) Since 2021 they have been offering home delivery on Just Eat. Located just below El Corte Inglés on Callejon Antonino, 6, if you want to dine there book ahead especially on weekends.
Another option for meal delivery is Ichiban on Calle Pintor López Mezquita, 11. Ichiban serve gyozas, Udon, Ramen, Sushi and Teppanyaki dishes. All made inhouse.
Order online for home delivery at their website or to collect at their restaurant.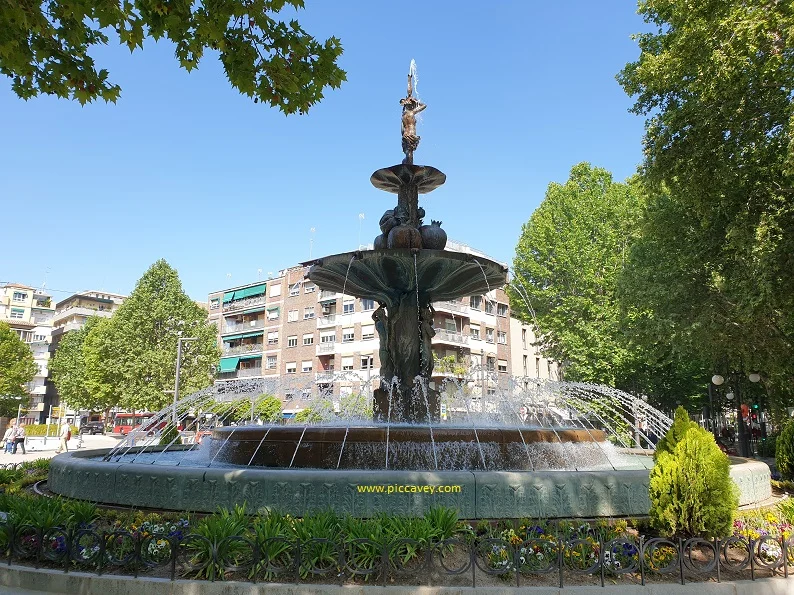 Shawarma Kebab
One of the most popular takeaway foods in Granada is the kebab. Called Shawarma there are lots of places where you can find this along Calle Pedro Antonio de Alarcon or around Plaza Nueva and Calle Elvira.
My recommendations are:
Estambul

on Avenida de Don Bosco in the Zaidin district (takeaway + delivery with Just Eat)

Nemrut

on Calle Acerca del Casino near to Puerta Real (takeaway only)
Please Note:
My website contains affiliate links, which means that if you click through and make a purchase,I will receive a small commission. As an Amazon Associate I earn from qualifying purchases. All thoughts, feelings and opinions shared on this blog and in this post are my own.