Spanish Golf Holiday
With summer just around the corner, golf season is in full swing. You're probably already thinking about your next epic golf trip. Spain is a great destination for golf enthusiasts due to the fabulous climate year round. The most prestigious golf course in Spain is called Real Valderrama in Andalusia. Located in Sotogrande it was home to the 1997 Ryder Cup it has a single 18-hole course.
Golf getaways are great, but anyone who does it regularly enough is aware that packing for a golf trip can be a hassle. There's just so much to keep in mind, and forgetting something is not an option. Travelling with sports equipment can be tricky and require planning. To help you with that, here's the ultimate guide to packing the essentials for your next golf trip.
Did you know that Spain currently has 398 Golf Courses?
Golf Clubs
The most important piece of equipment for your trip are your golf clubs. Before your trip, make sure your favorite set of golf clubs is packed and ready to go. If you don't already maintain and clean your clubheads, shafts, and golf grips, you definitely need to do so before your trip. It would be a bummer to later find that one of your clubs is broken, or unusable when you're out on the course. The best way to clean your golf clubs is to use warm water. You should clean the club heads and grips with a bristle brush or even a toothbrush.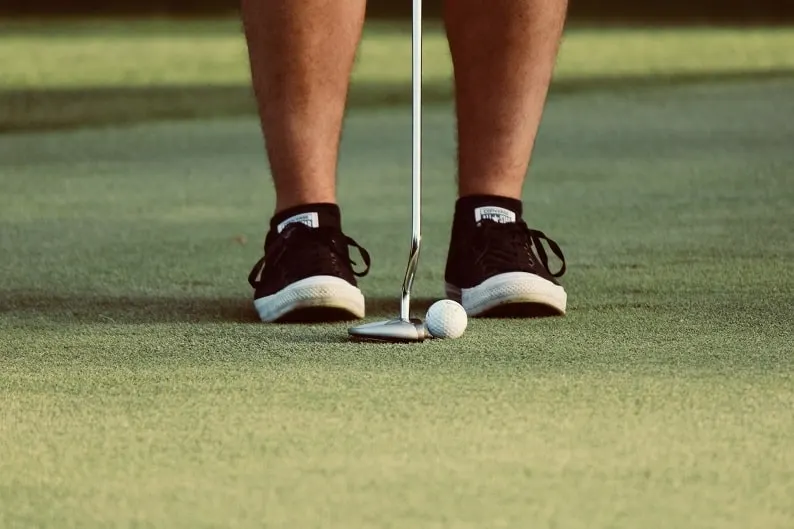 Golf Apparel
Your golf apparel will mainly be dependent on where you're traveling, however, it's essential that you stick to the proper apparel that golf requires. For summers, ensure that you get breathable, light shirts and shorts. Whereas, for winters you'll need long-sleeved shirts and windbreakers. If rain is predicted, you should pack an umbrella and a waterproof jacket. Moreover, you need to own at least a pair of golf shoes, and choosing the right shoe for your game is essential if you want a comfortable experience. Get sunglasses and a versatile golf hat to add a bit of sophistication to your overall golf outfit and make it Instagram-worthy.
Water Bottle
Water is essential when you're packing for your golf game, especially in the summer. Staying hydrated is a primary requirement for a game of golf. Much too often, people tend to faint or feel dizzy because of dehydration during golf games. Because there's often little to no shade on golf courses, and because of the constant standing, it's easy to experience dehydration. Especially in Spain.
Bacteria Free Water for your travels
Make sure you keep a good quality insulated water bottle with you at all times. This smart design from Drinkml keeps water cold for 24 hours and bacteria free. The technology of this bottle has UV sterilization which removes any bacteria in the water. Making it ideal for your travels. It destroys up to 99% of dangerous bacteria such as E.Coli and also ensures water without any smells. Drinkml bottles even have a temperature display so you can see how cool the water is. You can even set an alert to remind you to drink water every 90 minutes helping you to remember to stay hydrated.
Sturdy Travel Case
There are a variety of golf travel cases available on the market that you can use to safely transport your golf equipment. You can opt for a staff bag, a stand bag, or a cart bag according to your requirements. Make sure that whichever bag you choose is sturdy enough to hold the heavy golf equipment you'll need to take with you. Using a bag of sub-par quality will ultimately result in your equipment breaking, or getting lost.
Golf Balls + Tees
It's preferable that you take enough golf balls and tees on your trip. You wouldn't want to run out of golf balls during the game and then have to purchase new ones. Plus, the mark ups at pro-shops are just unreasonable. Ensure you have the proper number of tees as well. Most golf courses require at least three sets of tees, consisting of the forward, middle, and back tees.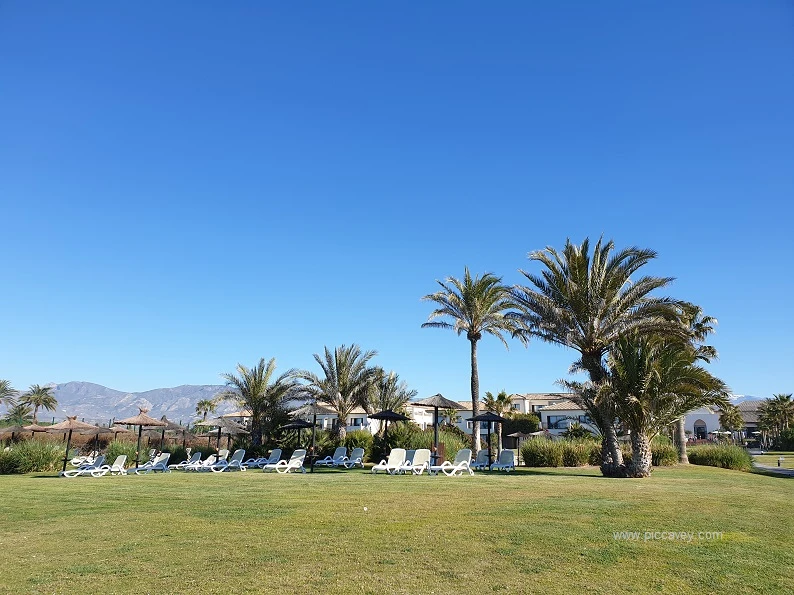 Sun Protection
Playing golf all afternoon on your getaway is all fun and games until you have to walk off the course with a red, sunburnt face. It's always a good idea to keep sunscreen in your golf bag in case the day is extra sunny. You can opt for a sun protection cream or even use a spray for a more convenient solution.
If you're finally packing for your long overdue golf trip, there are some essentials you should never forget to take. You don't want to end up on the golf course with half your equipment missing. You also don't want to end up wearing warm clothes on a sunny day and sweat throughout the entire game. Therefore, it's important to pack ahead of time and ensure you have all the necessities for your next golf trip.
The Real Club de Golf de Las Palmas in Gran Canaria is the oldest course in Spain. It began in 1891.
Rangefinder
If you're traveling to play a new course, you'll most likely have to take some time to figure out the layout, yardages, and playing conditions of the field. A yard finder will help you do exactly that. Even if you're not keeping score, a rangefinder can make the game much more enjoyable by helping you track the distances of your targets. This piece of technology is now considered essential by golfers all around the world and comes in various settings. You can opt for a GPS rangefinder, a laser rangefinder, or a hybrid rangefinder for your game.