Laroles Summer Festival
When? 1st week of August
Where? Laroles open-air theatre. A venue located high up in the Alpujarra mountains, on the border of Granada/Almeria provinces. Laroles is on the edge of Almeria province but belongs to Granada.
By Car:
1 hour 15 mins from Granada
1 hr 30 mins from Almeria
2 hours from Malaga.
´Me Vuelves Lorca´ is more than just a festival.
It's
a chance to enjoy quality theatre in a unique setting
a return to the essence of theatre: experience theatre as the ancient Greeks did breath-taking
an unspoilt, little known corner of Spain waiting to be discovered
part of a dynamic, award-winning social development project
a taste of a traditional rural lifestyle
set against the backdrop of the stunning Alpujarra mountains in the Sierra Nevada National Park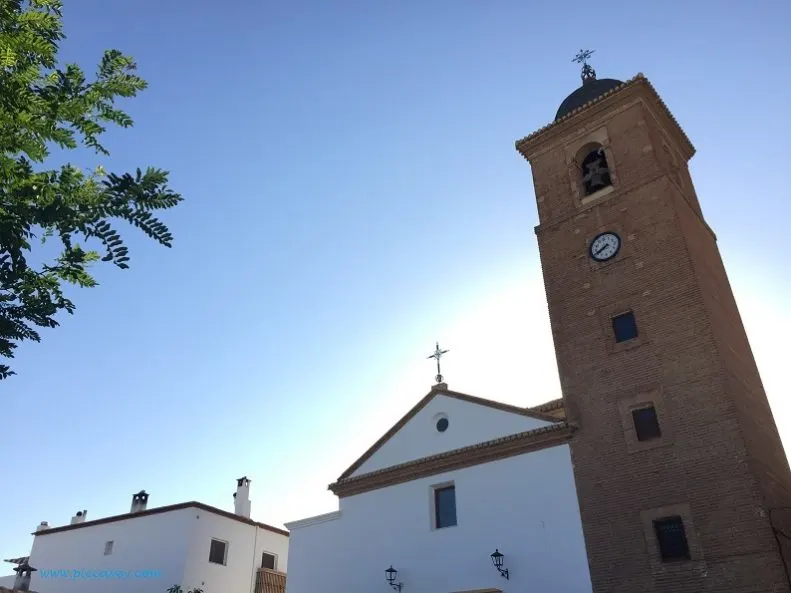 Me Vuelves Lorca
This August in Laroles 'Me Vuelves Lorca' theatre & music Festival comes back to the Alpujarras. In each edition the festival represents a new phase in the life of Un Teatro Entre Todos, an award-winning social development project. Aiming to revitalize a lesser known area the Alpujarras in Granada through cultural events and sustainable tourism.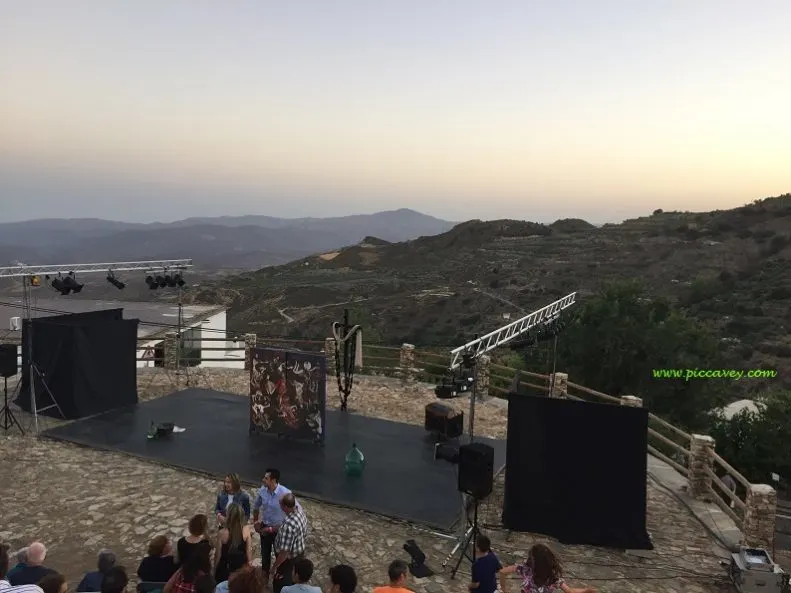 A theatre in the mountains
It's a dream that started in 2013 with the construction of a open-air theatre on the outskirts of the village. The work was carried out by members of the
local community, taking advantage of the traditional know-how in the area and using the same materials that have been used for centuries to make the agricultural terraces in the area.
The result is a beautiful, handcrafted amphitheatre in a stunning natural setting in an area that's been hard hit by the recession. A commitment to sustainable tourism and culture set in motion by the local inhabitants.
British-born Anna Kemp is the driving force behind the project, and takes as her inspiration, the Minak Theatre in Cornwall, one of the most famous open-air theatres in the world, and the product of the commitment and determination of another woman, Rowena Cade (1893-1983).
Laroles Theatre Festival
The 2023 edition is back with a mix of theatre, music and comedy. The events are over the first weekend in August. Doors open at 8.30pm and performances begin at 9.30pm. Here are the activities planned in this 2021 edition:
Friday 4th August 2023 at 9.30pm – Theatre & Music
Performance: Señor B, Algunos desastres de la guerra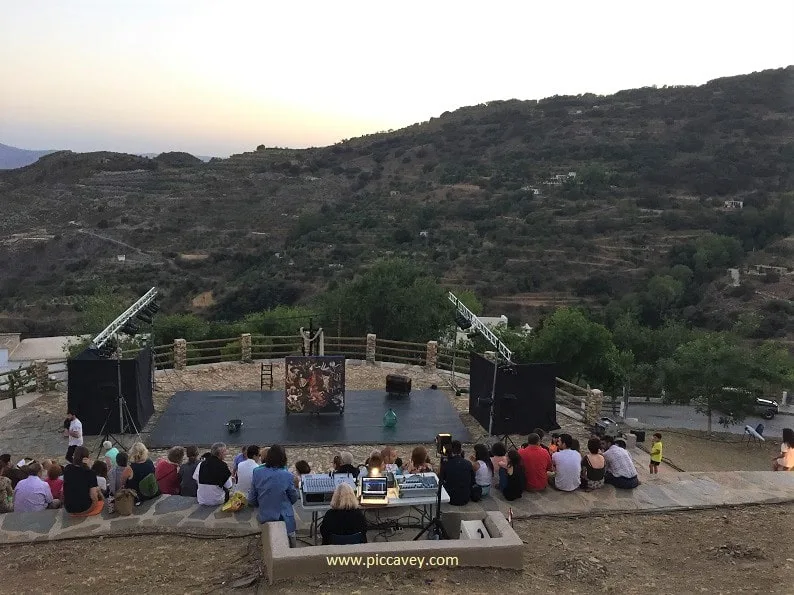 Saturday 5th August 2023
Ensamble – Music performed by Fernando Egozcue Quintet
Sunday 6th August 2023
Play: Lazaro by LEAMŎK
An adaptation of Lazarillo de Tormes
Followed by Comedy
Jamming Session – Improv/Comedy
Get Tickets for Laroles Festival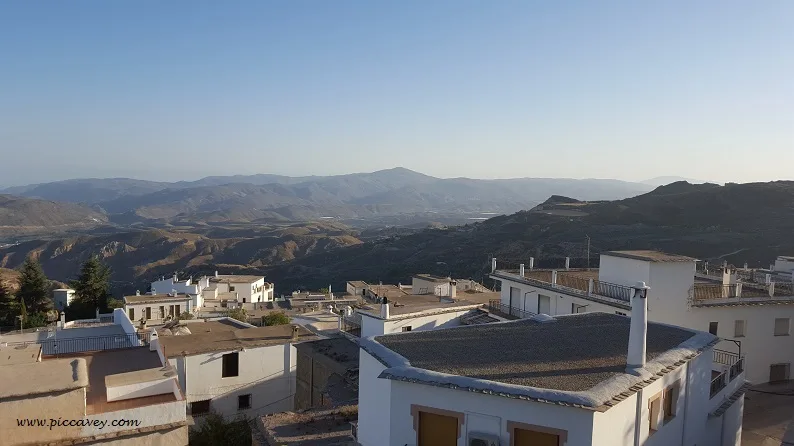 Where to stay
A variety of accommodation is on offer in Laroles and the surrounding area.
Please Note: This post contains affiliate links, which means that if you click through and make a purchase, I will receive a small commission. All thoughts, feelings and opinions shared on this blog and in this post are my own.