For the past years, Hospes Palacio de los Patos in Granada have hosted the Annual Rice Days. This gastronomic event coincides with the arrival of spring and celebrates traditional Spanish Rice dishes. It is a real treat, it almost feels as though the Costa Blanca region (Alicante and Valencia) is transported through these dishes to Granada.
This year the XI Edition of las Jornadas de Arroz is from Wednesday March 8th until Sunday 12th March 2023.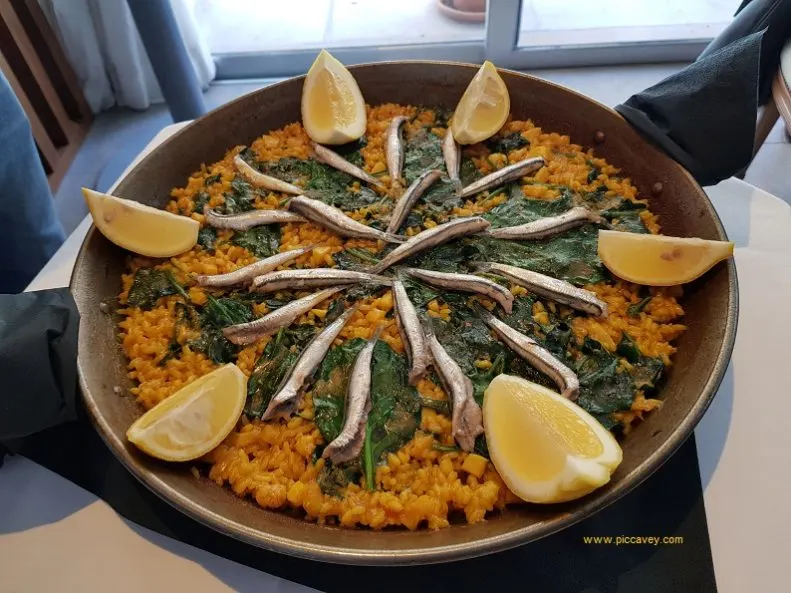 Valencian Chef
Although the local Granada cuisine isn´t well known for Rice dishes. The five star hotel Hospes Palacio de los Patos have been perfecting these traditional Spanish dishes from year. Creating these authentic rice dishes annually. New variations on the traditional Valencian Paella and other recipes, made from the best ingredients and produce.
Photos are from the previous edition of the rice days.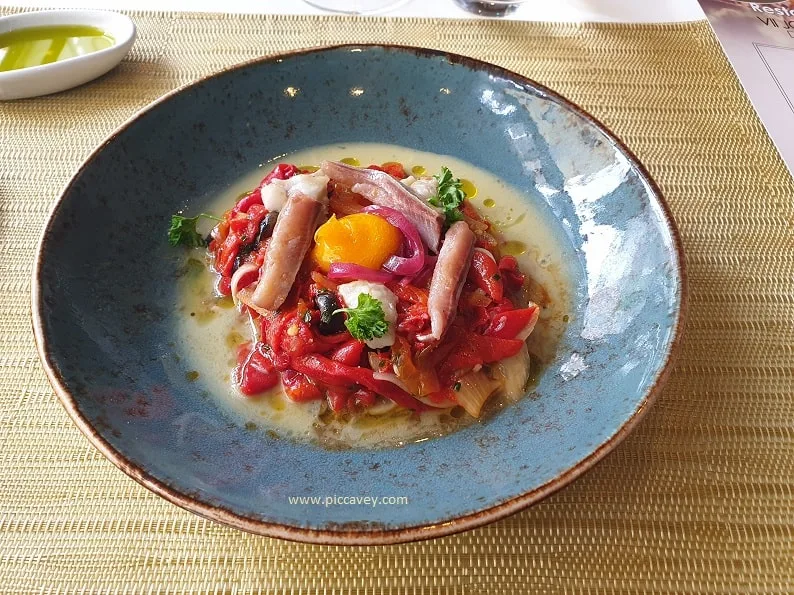 The 11th Edition lasts for one week this March. This years rice specialities are as follows:
VII Edition of Hospes Rice Days
Wednesday 8th March 2023 – Black rice with cuttlefish, sea urchins and marscapone
Thursday 9th March 2023 – Baked rice with Oxtail
Friday 10th March 2023 – Rice with Octopus, chicken and artichokes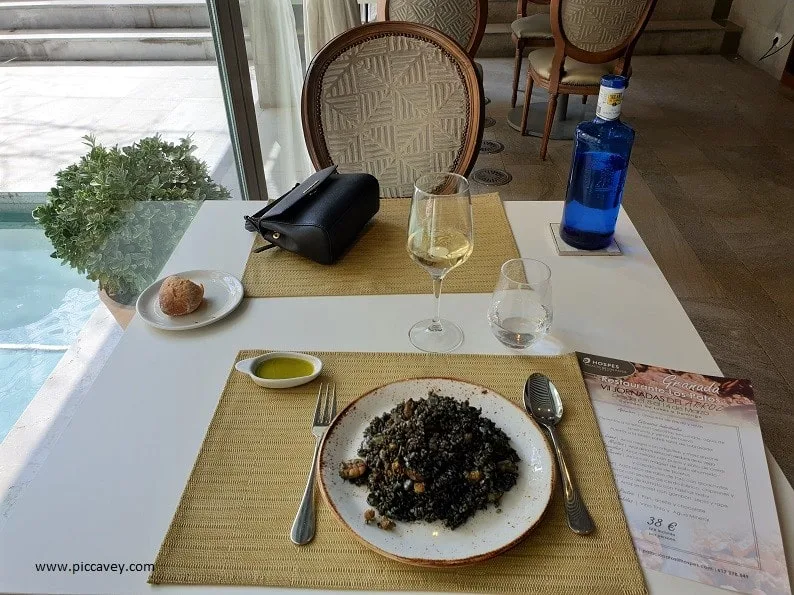 Saturday 11th March 2023 -Rice with Red Prawns, mussels and garlic sprouts
Sunday 12th March 2023 – Farmhouse rice with Acorn fed Iberian pork and Vegetables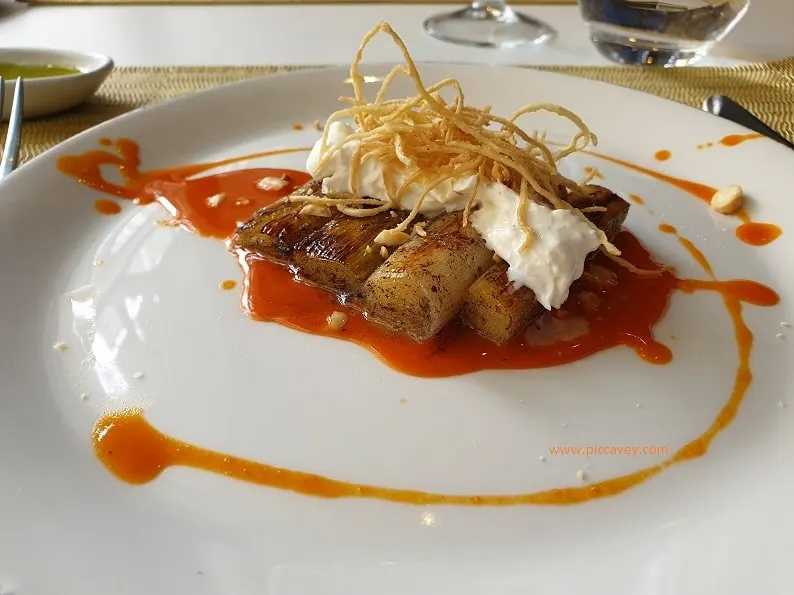 Restaurante Los Patos, Granada
The menu actually consists of an aperitif, two starters, a main course, dessert. Of course it also includes bread, wine and water. I chose white wine with my seafood rice on Monday and enjoyed a crisp glass of Rueda wine.
The 5 course set menu for the Rice Days costs 42 euros per person.
Roast tomato and smoked sardine salad with avocado cream & pickled onions
Pickled partridge paté
Boletus mushroom croquettes
Main Rice dish – Speciality Rice according to which day it is. (See selection above)
Dessert – Lemon cake with hazelnut cookie and panna cotta ice cream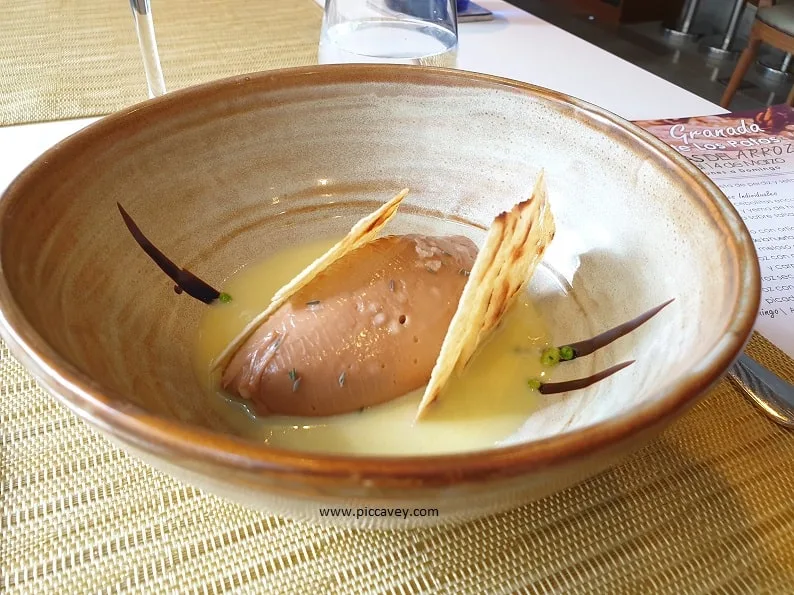 Tranquil Outdoor Setting
The setting for lunch is a fabulous garden terrace. Dotted with water features, plants and the occasional bird in the surrounding trees. If the weather doesn´t suit, you can always dine inside the smart indoor restaurant. Specifically from there you have views of the garden and fountains.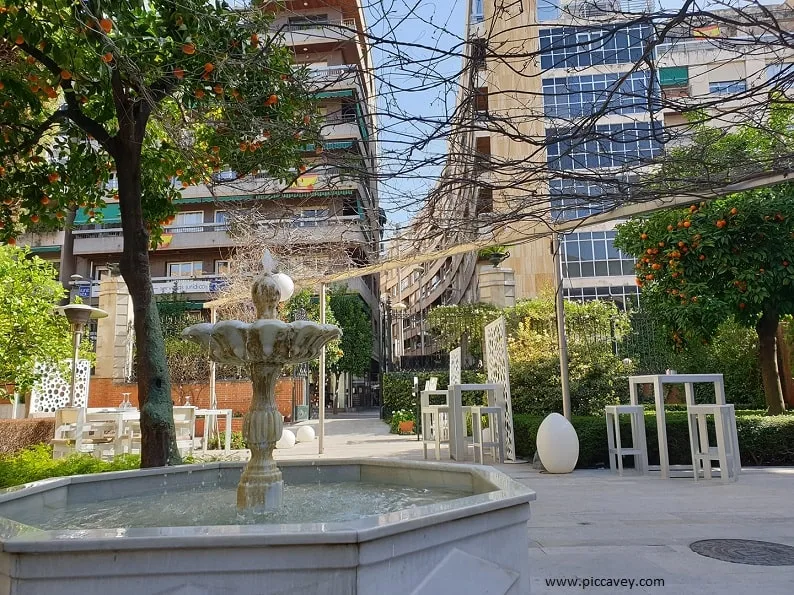 If its good weather and you dine outside, you´ll enjoy the soothing atmosphere. Babbling fountains and the scent of the aromatic plants make it feel like a secret garden. Even though it´s on a busy street, those sounds fade out into the background. The only downside is that you get comfortable sitting there in the warm sunshine and dont actually want to leave.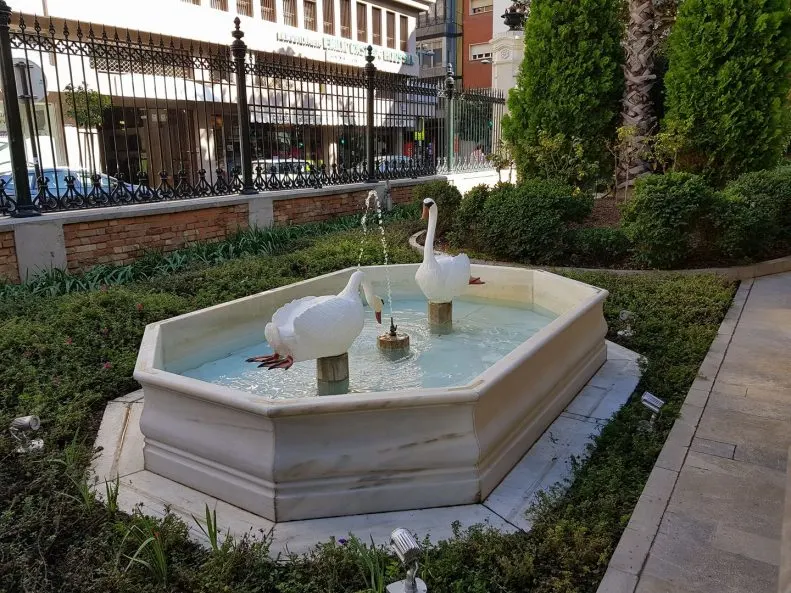 Hospes Palacio de los Patos
Restaurante Los Patos often use local products in the ingredients. Some dishes even fruit from their own trees when in season. Within the hotel grounds you can see Pomegranate and Persimmon trees for example. Sustainability and supporting local in daily business is high on their agenda and has been for years. They pride themselves on giving back to local businesses and the community by supporting them in their menu decisions.
Another example is the Olive Oil served today, which was from the local region. Prices are competitive for the high quality on offer. If I wanted the same dish in another European city the cost probably be much higher.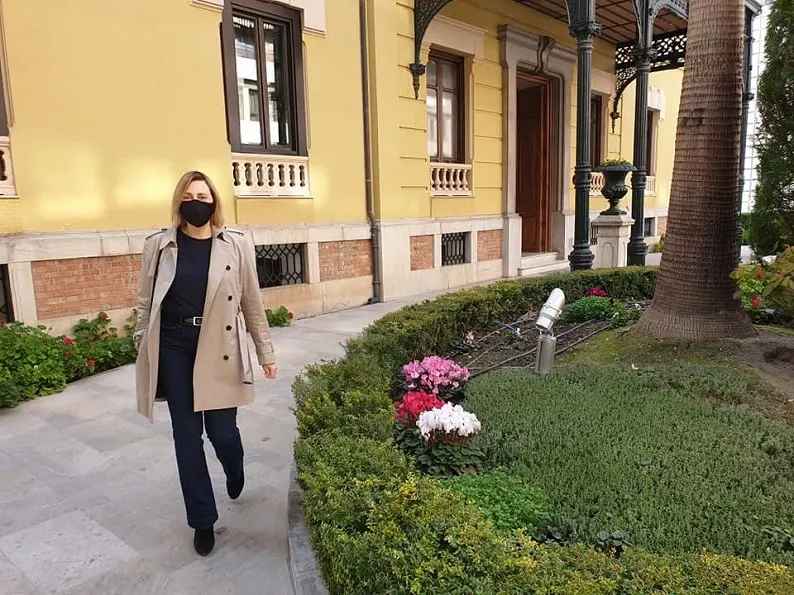 About the Hotel
Restaurante Los Patos Granada is located within the 5 star hotel. It´s a palatial style building, built in 1886. Right in the centre of Granada, in the commercial area. The hotel restaurant is open to non residents. They also have a underground car park below the hotel.
If you visit another time when this Rice Days event has passed they also offer Paella and Rice Dishes on their menu. Booking one day ahead is advised to ensure availability.
Address: Calle Solarillo de Gracia 1, (off Calle Recogidas) Granada 18002, Spain
To Book: (00 34) 958 535790
Email: palaciopatos@hospes.com
Website: www.hospes.com/en/palacio-patos