Living in Granada for so many years. Being in touch with local life and happenings. I´ve noticed certain quirky things that happen. Incidents that only seem possible here in Granada. Locals often say things like Solo pasa aquí (this only happens round here)
So I thought I would document some of the goings on in the city of Granada that are strange, amusing or just curious.
Typical in Granada Spain
Boar in the bar
A few year back, on a Spring evening. A wild boar walked into a Tapas bar. Sounds like the beginning of a joke, right? Well this really happened. The bar on Calle Moras, just below Calle Angel Ganivet and behind the Theatre encountered this surprise visit. Volapie had just been reopened and refurbished (April 2014).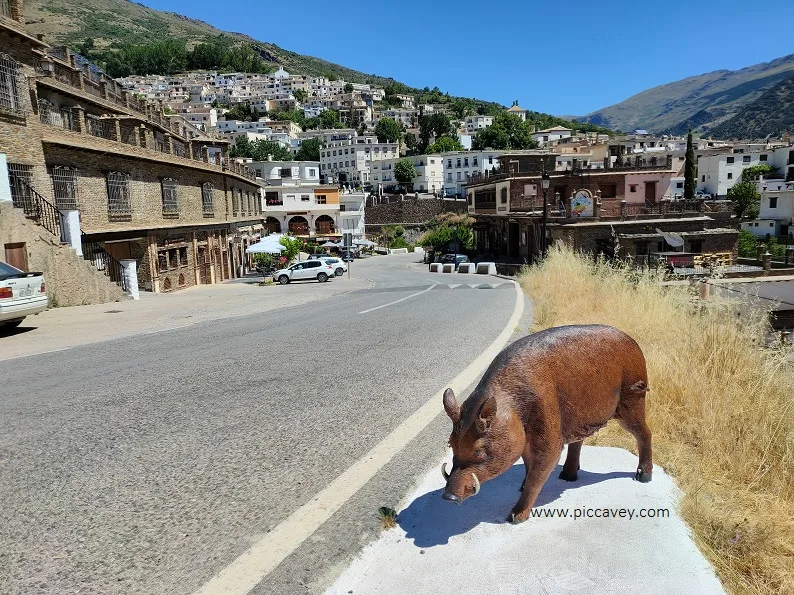 It´s quite rare for these animals to venture into the city but not impossible. There are lots of Wild boar in the countryside around Granada province and particularly on the land belonging to the Alhambra. This wild boar walked down from the Alhambra into the city and ended up in a bar called Volapie. The poor creature suffered distress as it was trapped inside the toilets and couldn´t get out. It was released by the animal conservation people and taken to a centre in Pinos Genil.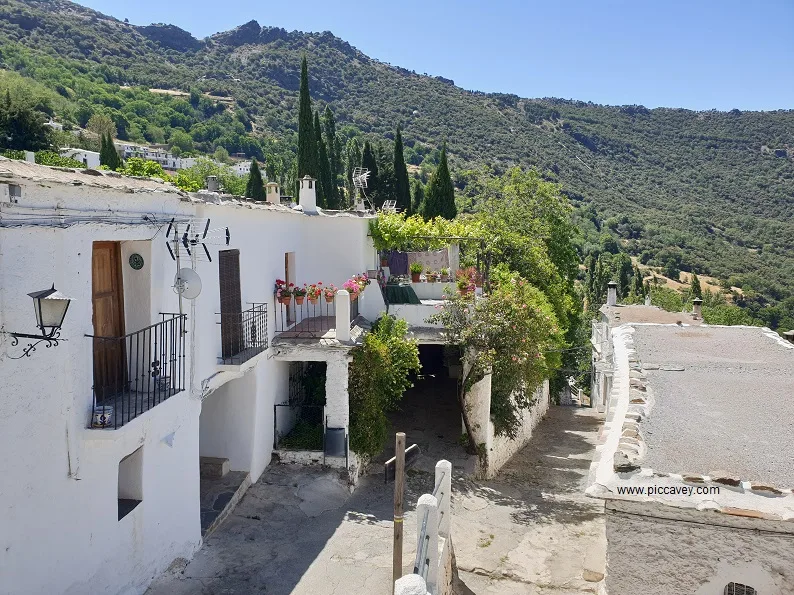 Narrow Streets
This month in Sorvilan a Campervan got stuck in a very narrow street. In the Alpujarra village, the streets are only fit for narrow cars. This also happens in Granada and other locations around the province.
Built for horse and carriages many of these streets and roads have never been updated. Of course locals know where they should park up to avoid such calamities. Google is not always the best navigator when you travel to Southern Spain because of these quirks in the local architecture. Many streets in Granada and it´s province are stepped or cobbled. Some places to go by car it´s so tight you need to put the wing mirrors in to pass the most narrow stretches in the road.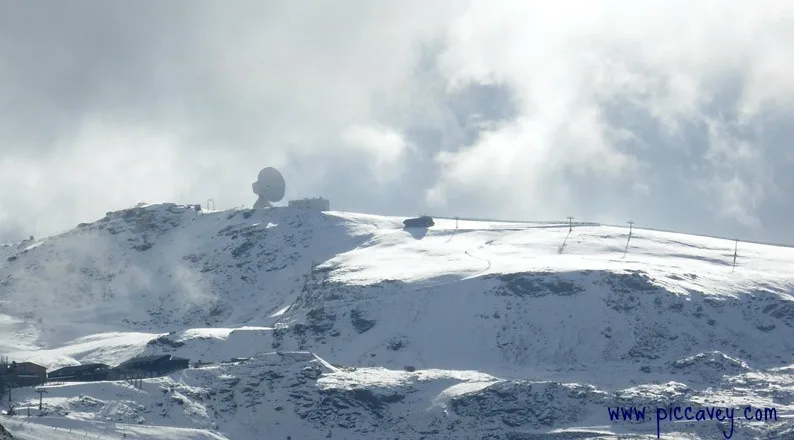 Ski & Swim in the Sea
You may already know that in Granada you can see the Meditteranean sea and Snowy Mountains in the same day. Visit the Sierra Nevada Mountains in the morning and head for a late lunch by the sea at Playa Granada, Motril on the Costa Tropical. The drive from the mountains to the beach takes around an hour. We are lucky to have such an interesting geographical area in this part of Spain.
On the last day of the ski season, its traditional to go up to the pistes in Bikinis and Swimsuits as it a warm spring April day.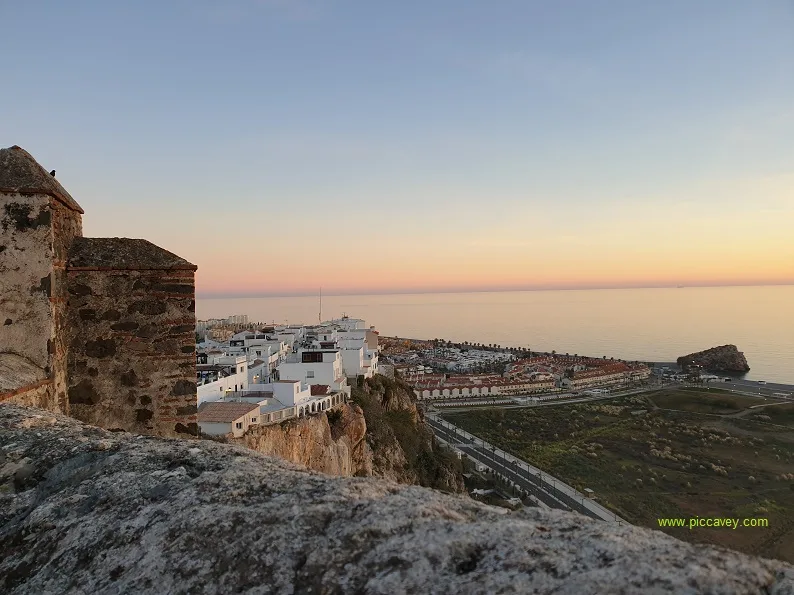 The Sierra Nevada is the only Spanish Natural Park on the protected list of International Union for Conservation of Nature (IUCN) selected due to it´s fragile mountain ecosystem and cultural heritage.
The Costa Tropical is the only Subtropical microclimate in Europe. This geography allows for the cultivation tropical fruits such as bananas, avocadoes and mangoes. Sugar Cane for Rum production was also present along this coastline centuries ago due to the ideal climate.
Due to the variety of altitudes and climates in a small radius, Granada is often used as a destination for testing new cars and for elite sports training too.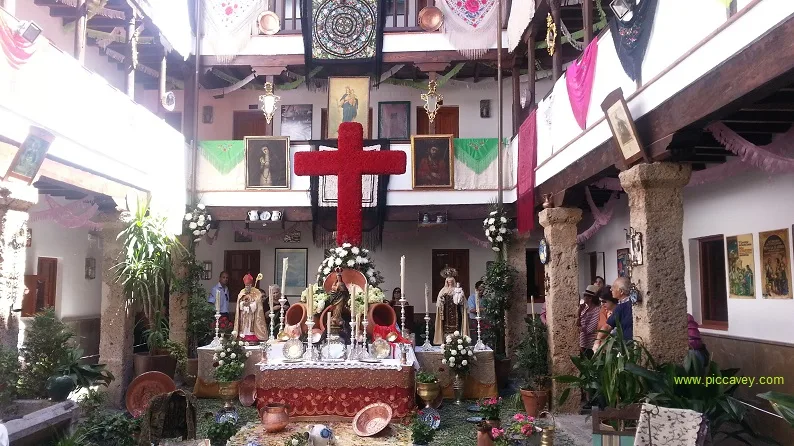 Fiestas and Fairs
Granada as most Spanish cities has it´s fair share of fiestas. However the traditions are slightly different from other Andalusian towns. The Crosses of May is one of my favourite local festivals. Celebrated on the first weekend in May, it reminds me a little of the Patios of Cordoba. In Granada Crosses are decorated with flowers and placed in patios or squares around the city. This certainly is one of the best times to be in the city.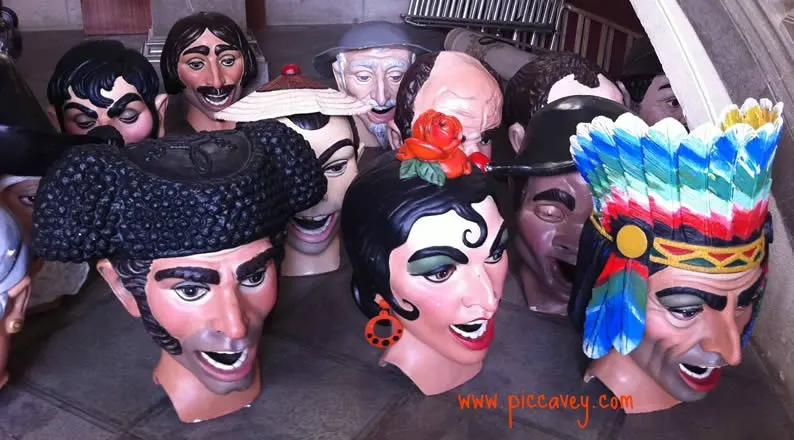 Corpus Christi in Granada
Another popular fiesta is Corpus Christi. Its celebrated Mid-June and its the main feria in Granada. It usually lasts for just over a week. One of the oldest traditions is the Tarasca procession. This custom has French origins and dates to the 16th century. The Tarasca is a dragon like figure which is paraded along the streets. Also forming the parade are giant figures on stilts and lots of people wearing oversized papier mache heads dancing along the streets. This small figures known as cabezudos have pigs bladder, inflated with air. They bash children on their heads (gently) as they go by. It´s one of those traditions that´s very old and has remained untouched all these years.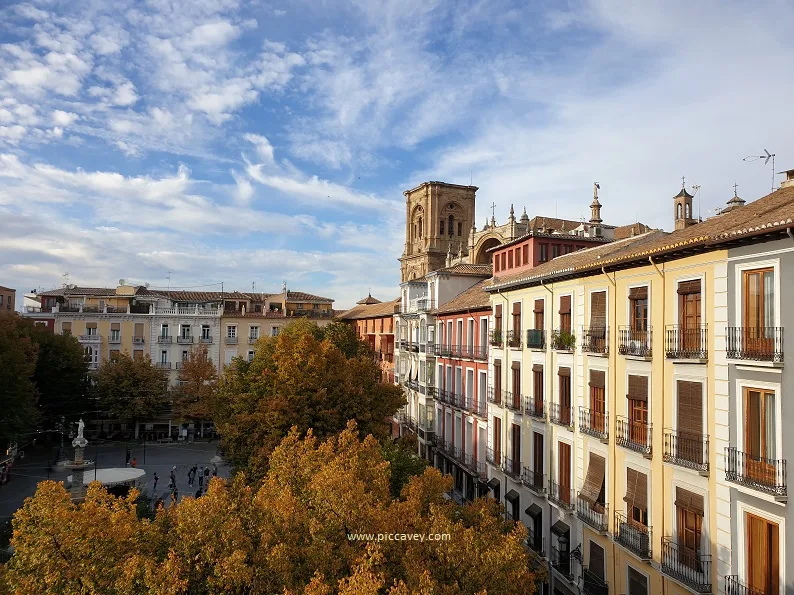 What is Malafolla Granina?
Granada is also known for it´s Malafollá. I will try my best to define this local character trait. This attitude is slightly pessimistic and sometimes ironic. People from outside Granada may misunderstand the attitude for surliness, indifference or even rudeness.
You may believe that a waiter in a bar or a bus driver seems brusque or unfriendly but its probably just a little dose of malafollá granina. The best way to deal with it is to let it go : )
Best Sunset in the World
According to Bill Clinton, the view from El Mirador at St. Nicolas is "the best sunset in the world¨. To enjoy it, find out the sunset times for the day you are visiting and head up to one of the viewpoints from the Albaicin.
If you prefer to have a drink with the view, head to El Huerto de Juan Ranas just below Plaza de San Nicolas. This is a great location to watch the sun go down over the city and Alhambra.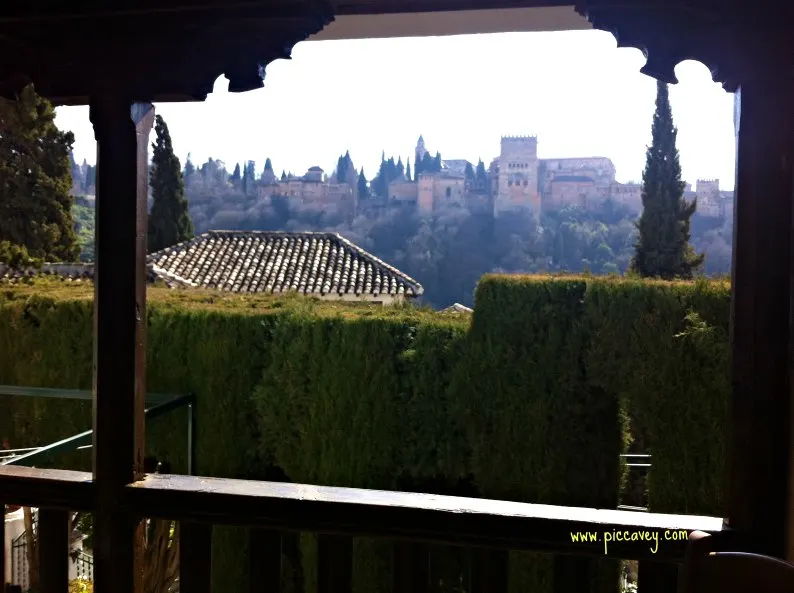 Speaking Granaino
There are certainly plenty of expressions that seem to be only used in Granada. The local dialect is called granaino.
Milnoh and apañá are two examples that immediately spring to mind.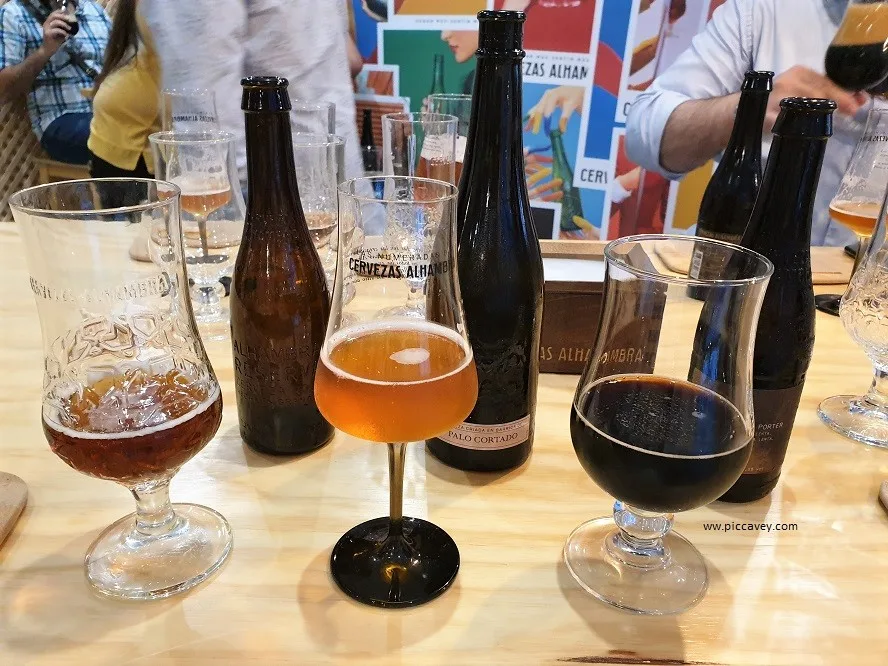 Milnoh refers to the local lager Alhambra Reserva 1925 this is so popular here that it has it´s own nickname, the full name shortened to 1925, in Spanish this is Mil Novecientos veinte cinco, so that´s how you get to Milnoh. This beer is actually available in Europe in some stockists so look out for it, it´s one of my favourites.
Apañao is short for Apañado: This means someone who is handy, practical. It can also mean good looking too. This word constantly crops up in Granada speak. The word covers quite a breadth of definitions Handy, Smart, Neat or Clever.
Click on this link to see more Granada phrases or see the video below with subtitles to help you decipher the lyrics..