An Expat in Spain lifestyle doesn´t also have to be textbook Brit abroad. Since moving to Spain back in 1998 I´ve adapting to life here and speak fluent Spanish. When my colleagues, friends and family think of my new life in Southern Spain, straight away they conjure up images of beaches, infinity pools, endlesss jugs of Sangria and long sunny days.
In this post I want to share an average day to give you an idea of what it´s really like as an expat in Spain.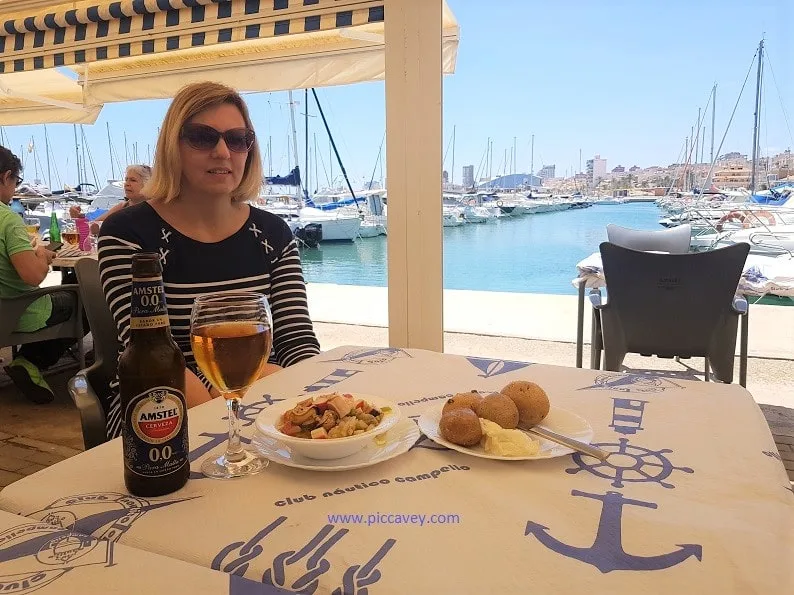 A Day in the Life – Expat in Spain
Weekdays I work. Usually I get up around 8.00am. Getting ready quickly I leave home to have breakfast in one of the local bars in my neighbourhood (barrio). This is normal in this part of Spain.
I pop to the bar next to my house and have coffee and toast there. This is something I love doing. I take a little time to look at news online or in print and sip my frothy coffee for about 20 minutes.
My breakfast costs 2.60 euros. The waiter knows exactly what I have, wholemeal toast with tomato and olive oil, leche manchada coffee, (milky coffee). He knows that I don´t take sugar in my coffee and even knows which football team I support.
After finishing my breakfast I head to my home office or out to work depending on the day. Often I listen to podcasts from UK radio, listen to music or even have UK daytime TV on in the background. It depends on my mood. I set up my desk for the day. Get my water ready on my desk to drink during the morning. Then I start with the emails and the day´s schedule.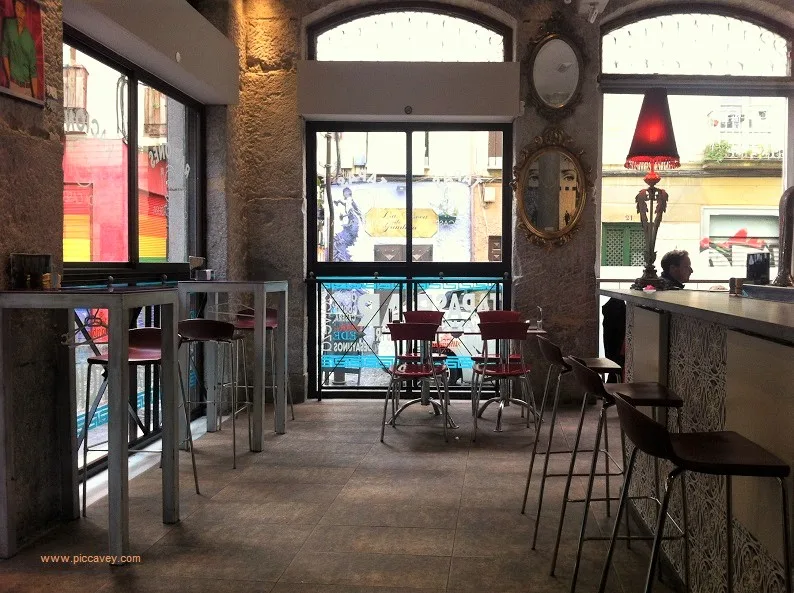 Menu del Dia
At lunchtime I may head to a nearby restaurant for lunch. They have great offers with the midday menu. The 3 course lunch costs between 10 – 12 euros: I typically choose a salad starter, a grilled fish for main course and fresh fruit for dessert. Bread and a drink is also included. I take about an hour lunch break from 2.30pm.
Sometimes I get the menu del dia ordered in. This costs about 6 euros for a 3 course meal which I can get delivered to my house, but I head out to pick it up as I have a few options close to home. Its better than cooking myself as the menu is much more varied : )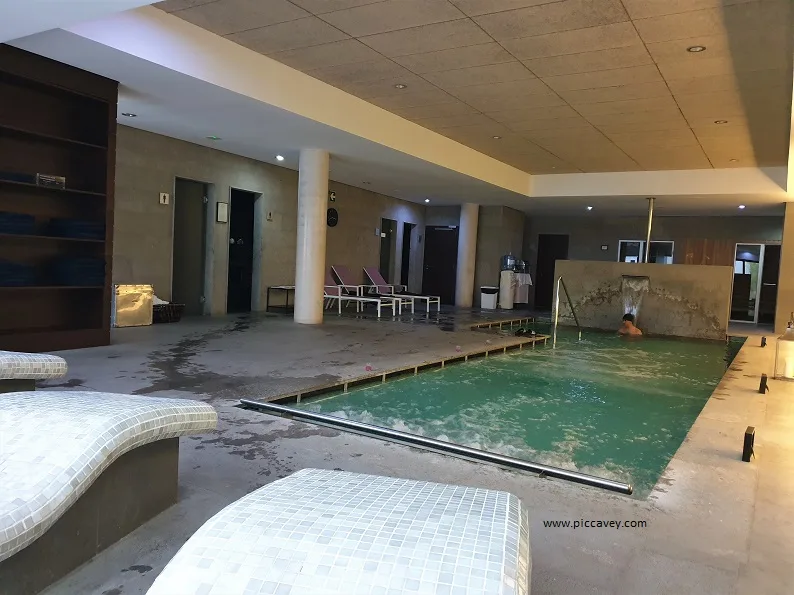 Long Afternoons in Spain
In the afternoon depending on my schedule I may have meetings or activities outside the office. When I leave the office, most days I head to the gym to do some exercise. Sitting in front of the computer all day isn´t the healthiest activity.
So I will head to the gym 4 or 5 times each week enjoying classes or swimming club in the indoor pool. I´ve been in the same gym for years now and know quite a few people there. After working out I usually go to the Spa area to relax and unwind. It has different areas with steam room, sauna and roman baths. At the weekend I sometimes spend time writing this blog or reading to research for new articles.
Other evenings after work I might go into town to run a few errands or maybe meet up with a friend for a drink and a tapa. Here the shops are open until 9pm or 10pm in the week. So it gives me time after work if I need to buy something or pick up food on my way home.
Watch UK TV abroad
When I get home I prepare dinner quickly and watch some UK television. I like to keep in touch with what´s happening back home. If you want to watch TV from other countries the best way is to use a VPN service. I actually use my smartphone to watch the programmes. Its easy and quick to do and I just pay a small monthly rate.
With the VPN I can watch on my laptop computer (I sometimes connect this to the main TV if its something I love to watch) or you can get it on your mobile phone too. Watching UK TV on your smartphone is also good as other people at home may want to see other programmes. See more about what is vpn on my phone and get connected.
Long Spanish Days
I usually have a light dinner and eat lots of seasonal fruit. That´s one think I really miss when I am not in Spain, the abundant seasonal produce.
In Southern Spain the days tend to be long due to so many hours of sunlight. I generally go to bed around midnight or 1am. The days in the week don´t vary much from the lifestyle of people who work in other cities and countries around Europe. What do you think of this day in the life in Andalusia ?
If you are wondering about the lack of Sangria, beach and sun loungers.. Don´t worry, I make up for that at the weekend and on regular breaks around Spain!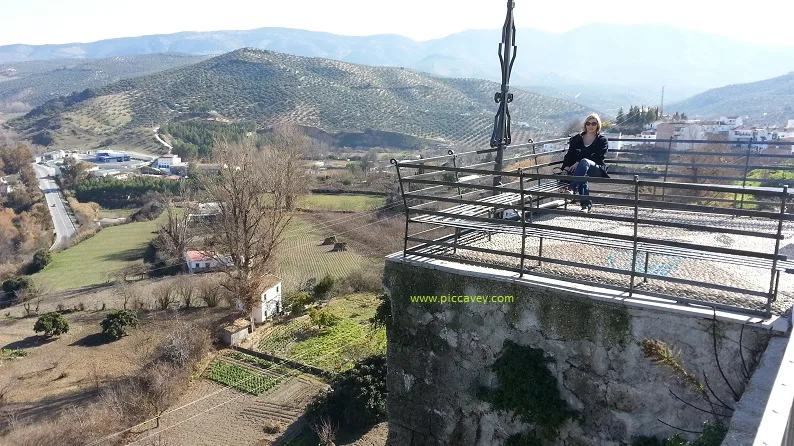 Conclusion – Expat in Spain
The things that make a big difference are the lifestyle choices such as great local food on offer for lower prices than you may expect. The great healthcare system in Spain. There are other benefits such as the amount of natural light and dry days. (In Granada where I live there are very few rainy days each year). Moving around can be done on foot or bicycle due to the light too. I always feel safe around here.
However on a daily basis my actual routine of how I spend my time is only slightly different that it would have been back in the UK. The free time I have is spent more wisely here as the days are longer and the weather is better. Allowing me to enjoy all of my downtime once work is done.
The advantage of being able to travel around Spain Portugal and the Mediterranean is another added benefit to living in this corner of the world too.