48h in Alcala de Henares
Alcala de Henares is another Spanish city with stunning architecture and plenty of history. The city centre is a UNESCO World Heritage Site, together with the University.
In November I spent a weekend exploring the main monuments. As this is well connected with Madrid, it made a great city break destination. It was also the town where Colombus meet Isabel la Catolica to propose his voyage across the Atlantic.
A city with quite a fascinating history.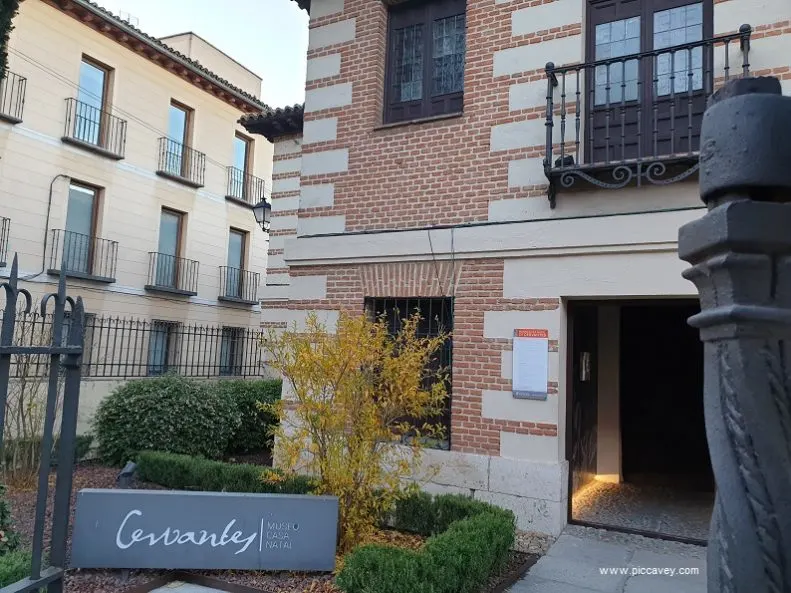 What to do in Alcala de Henares
Cervantes Birthplace Museum
Spanish Writer Miguel de Cervantes Saavedra was born in 1547 at this spot in Alcala de Henares. Known as the greatest writer in Spanish language, he is the author of Don Quixote, which was the first modern novel ever written.
Although the building is not the original one, this birthplace museum does a good job of recreating Spain at the time of his birth.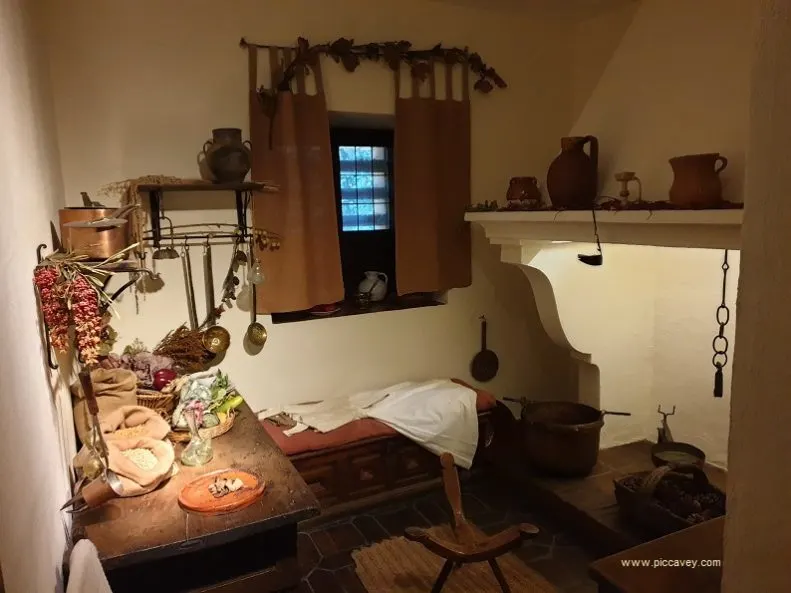 Cervantes Festival
Inside you can see the set up of a medieval Spanish home from the 16th century.
Exhibits include everyday objects and furniture that would have been used at the time.
Cervantes only spent his infancy in Alcala de Henares as the family moved from Alcala in his early life. He spent much of his life in Valladolid and Madrid. For the city Cervantes is an important figure and they celebrate his birthday every October with the Cervantes festival.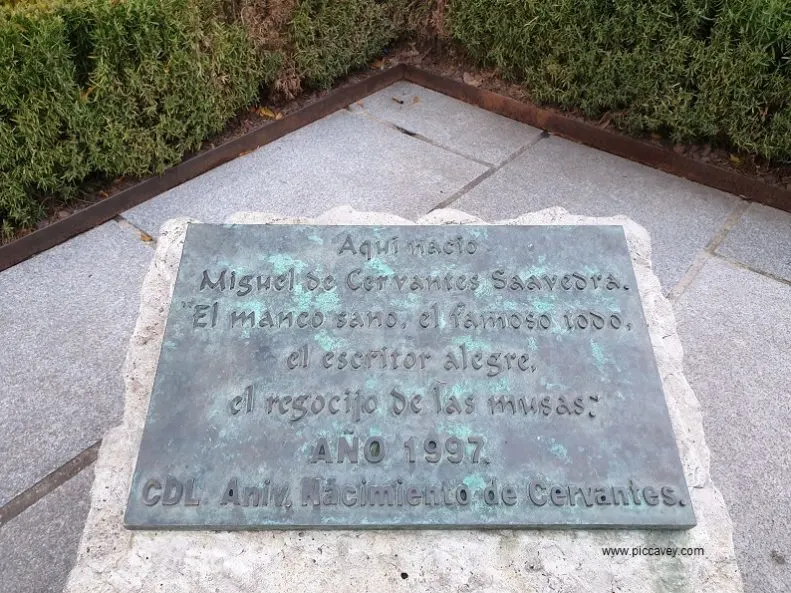 In Barcelona there is a Cervantes Guided Tour (in Spanish language) that you can take if you want to get even more insight into the authors life.
The Premio Cervantes also takes its name from the writer.
This Spanish Literary Prize is announced on the 23rd April (Sant Jordi in Barcelona) and the anniversary of Shakespeares death.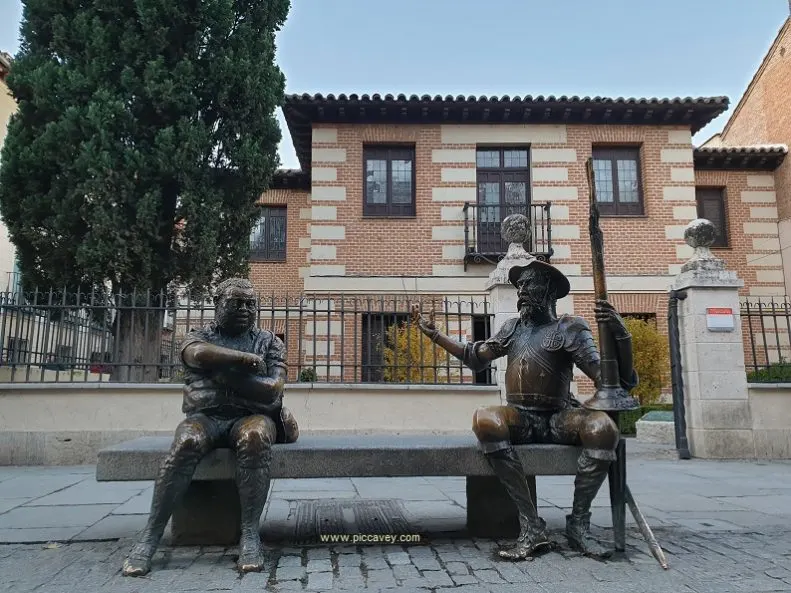 Calle Mayor
For me probably the best part of Alcala de Henares was walking up and down the Calle Mayor.
This charming street is actually the longest street with porticos or columns in Europe (soportales). In the middle ages this main street was the main commercial area of Alcala de Henares and its still that way today. The Dragon design drainpipes caught my eye too.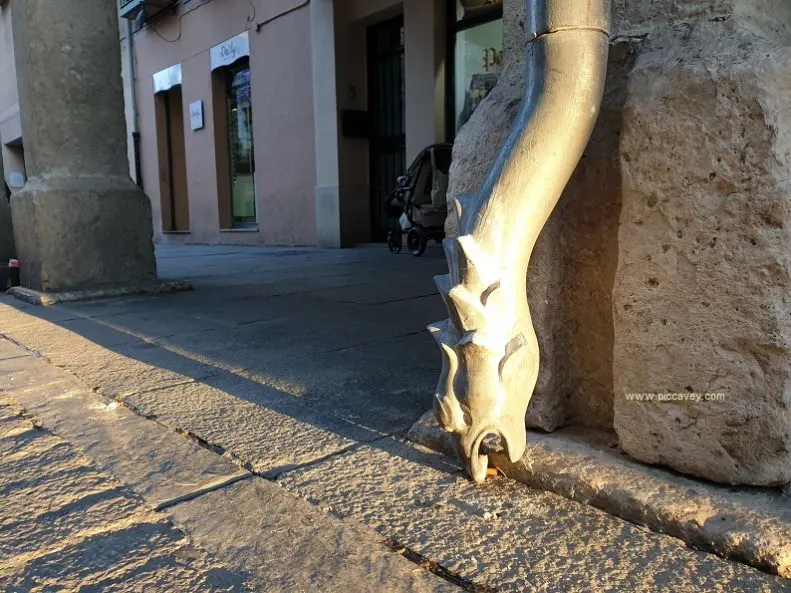 396 metres long and built in the 12th Century, it was once home to Cervantes and also has several other important buildings too.
The Antezana hospital was built in 1483 and still stands today.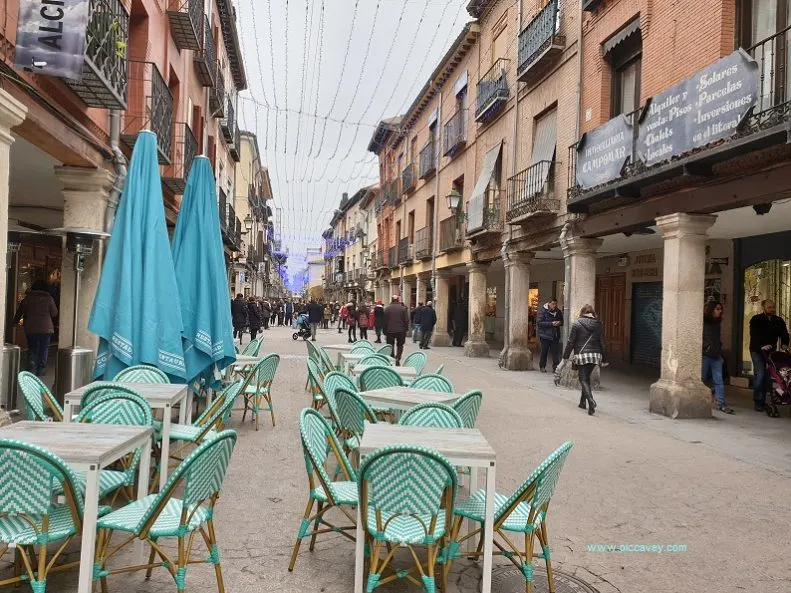 Corrala de la Sinagoga
The Corral de la Sinagoga on Calle Mayor (Synagogue Courtyard) was the heart of the Jewish quarter. At No 37 through the passage you can still see the original stone floor. This site was home to the city´s main synagogue in the 14th century. There is a blue panel (in Spanish) indicating the location.
One on end of the Calle Mayor you reach the Plaza de los Santos Niños and on the other the Plaza de Cervantes.
Even after all these centuries it is still the main thoroughfare in Alcala.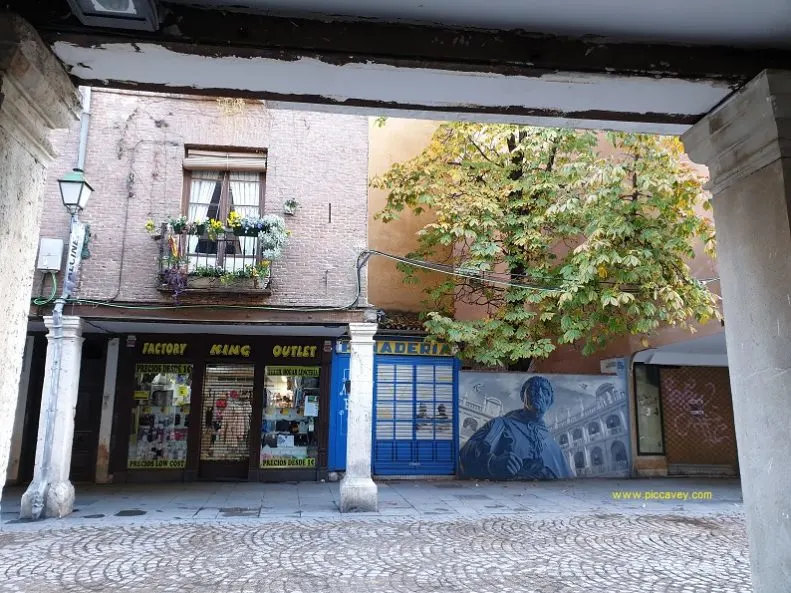 Peekholes for Visitors
There is something else which is curious about this street. Some of the houses have a peekhole down to the street. Today there are 6 of these left on the Calle Mayor. An example can be seen at No.17 or No. 32.
On the 1st floor these apartment style homes, some of them have a spyhole above their main door.
With the door to the flat on the ground floor on Calle Mayor itself, they could take a look down to see who was knocking on the door. If the person was welcome then they could pop the keys down through the square gap so they could come in.
This 19th century creation was like the automatic intercoms we have nowadays. Spot them in the ceiling of the arcade as you walk along the Calle Mayor.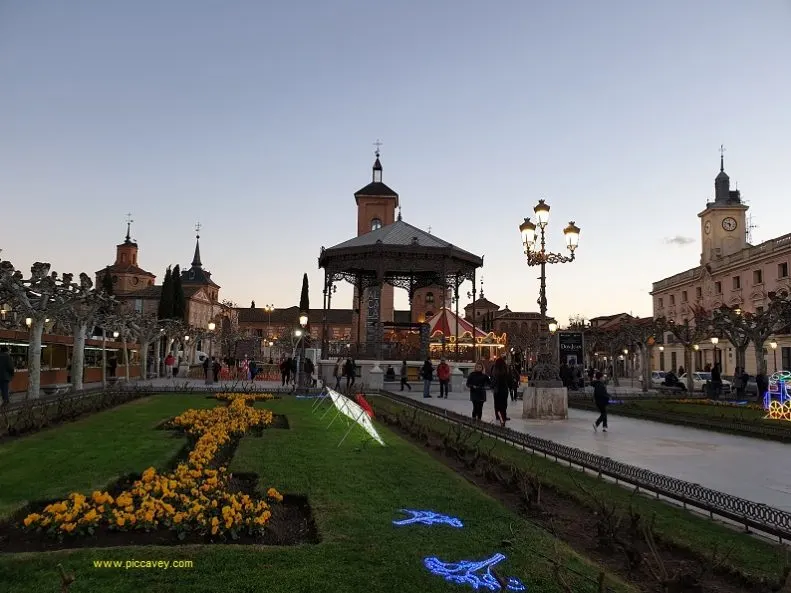 Plaza de Cervantes
This square named after Cervantes was built in 1184. Originally called Market Square, the name was changed in the 19th century. Its is also referred to as Plaza Mayor as it is the largest square in the city. The bronze statue of Cervantes at the centre of the square was added in 1879.
There is also a bandstand which was added around the same time.
In and around this square are some notable buildings such as the Town Hall and the Ruins of Santa Maria Church.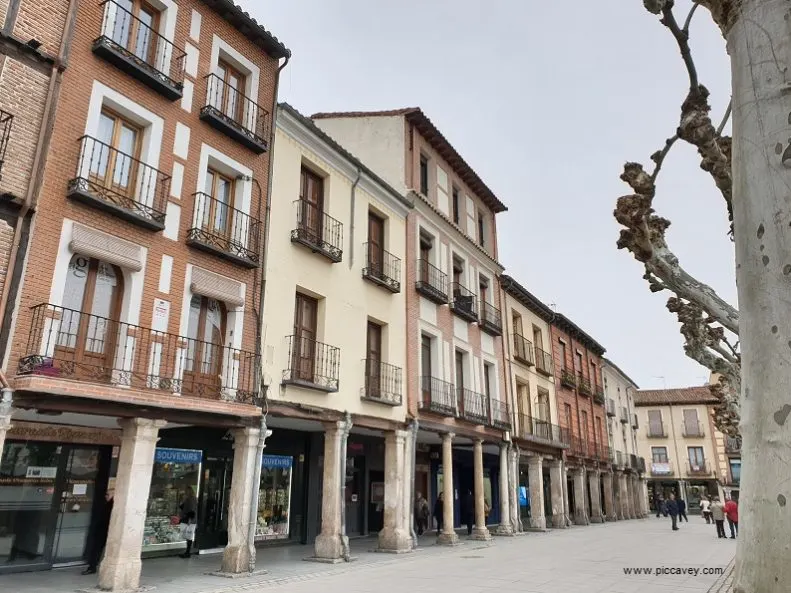 The Corral de Comedias is also worth mentioning.
This theatre opened in 1602 and its one of the oldest in Spain. (it´s only 3 years younger than Shakespeare´s Globe theatre)
Located one on side of the square it has a capacity for 220 people and they do offer guided tours. (Spanish Language)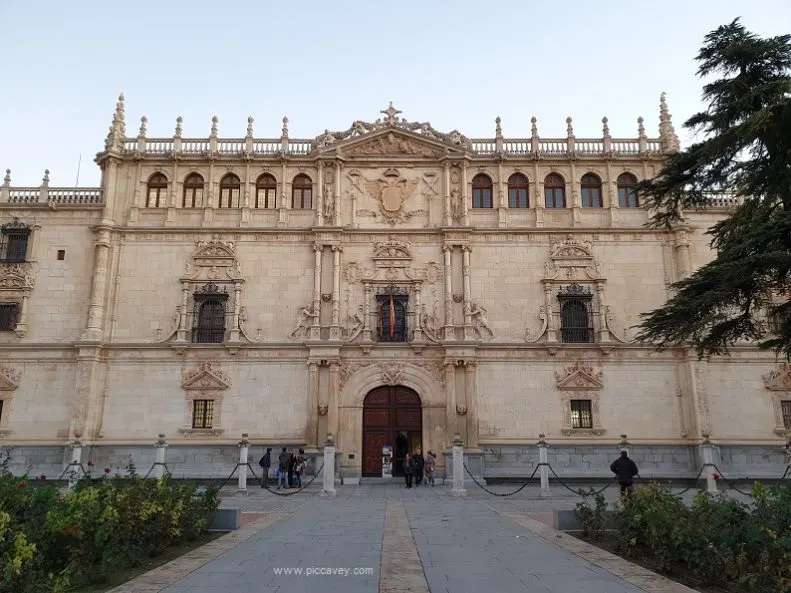 Alcala University
Walking away from the Plaza Cervantes we come to this impressive façade of the University Rectory Building.
Built in 1543 this is one of the most recognisable monuments in Alcala.
The Plaza de San Diego opens out so that you can see this architectural detail from a distance.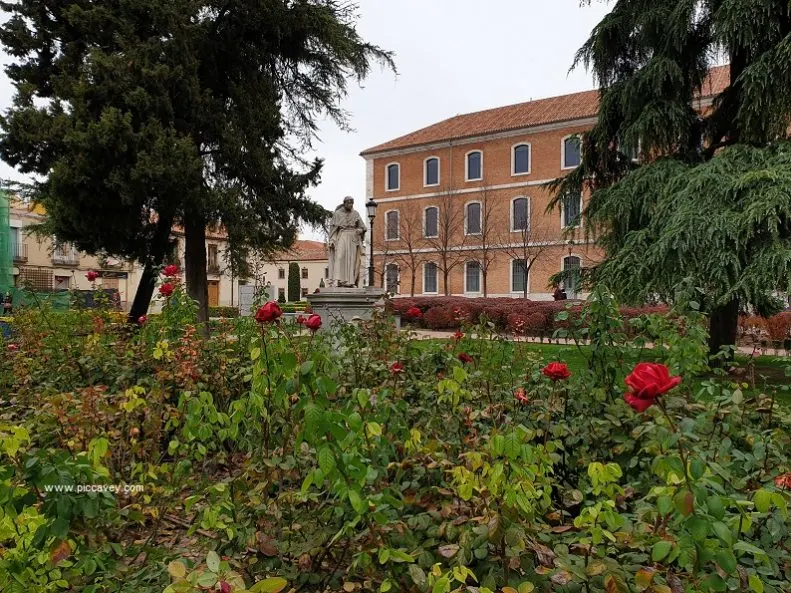 Archbishops Palace
The Palacio del Arzobispo was built in 1209 but was severly damaged in 1939 by a fire at the time of the Spanish Civil War. It is most famous as the meeting place of Isabel and Colombus.
When they planned the historic voyage to take place in 1492.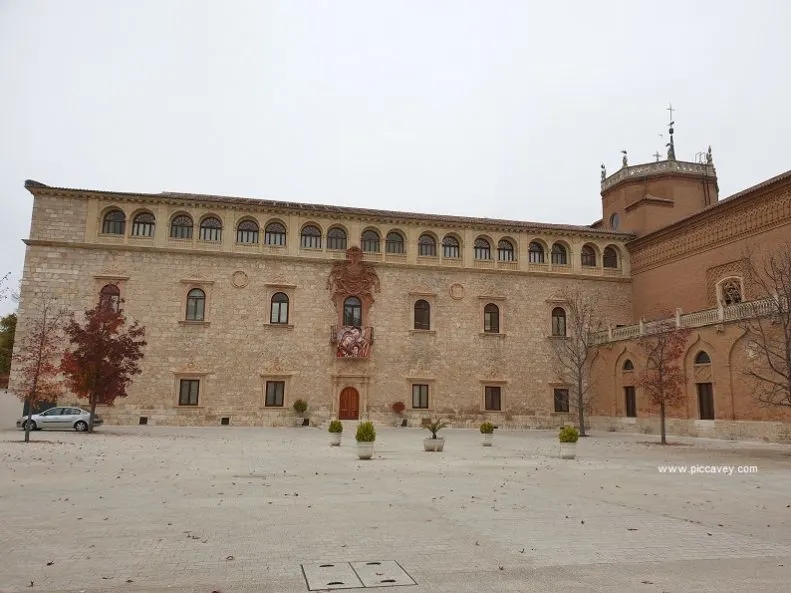 However many other notable monarchs have visited this palace. Juana La Loca, Catherine of Aragon, the first wife of Henry 8th (seen in this statue). Also the German Emperor Ferdinand visited.
A grand construction with 16 towers this is also popular with the White Stork community. Alcala de Henares has an important population of these wading birds.
Storks in Alcala de Henares
As storks need space for their large nests. Alcala de Henares makes a good location. A city dotted with tall towers and high spots on the monumental buildings.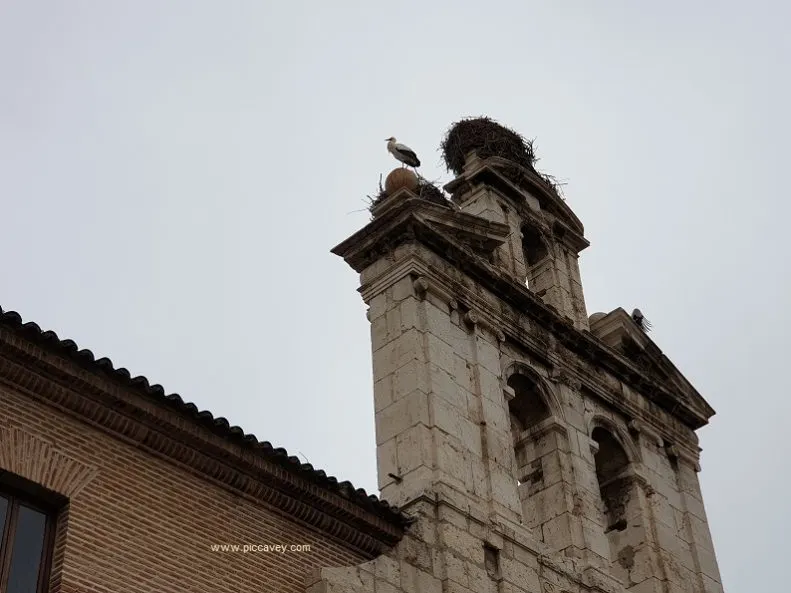 The city is close to the Henares river making a perfect spot for them.
Currently there are around 90 pairs of storks in the area.
Look up and spot the nests up high on the towers and churches around the city.
Laredo Palace
When I arrived to Alcala by train, I walked from the station into the city. One of the first buildings which I saw was Palacio Laredo.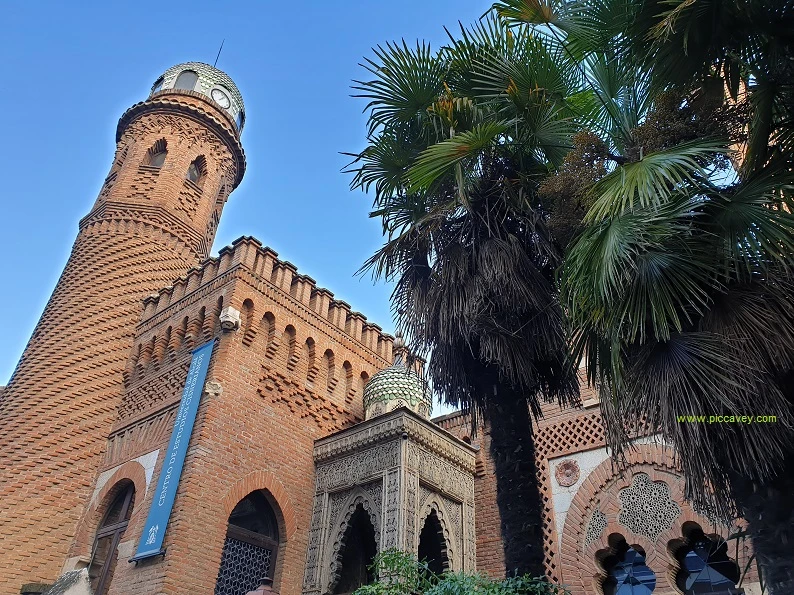 This palace was built in 1880 in Mudejar and Neo Gothic style. You can visit the building which currently houses the Cisneros Museum. Cardenal Cisneros was the founder of Alcala University.
Alcala de Henares Cathedral
Built in 1515 the Cathedrals official name is Cathedral of St Justus and St Pastor. The 62 metre tower dominates the construction which is quite austere as far as Spanish Cathedrals go.
Cardenal Cisneros, an important figure in Alcala´s history is buried here inside.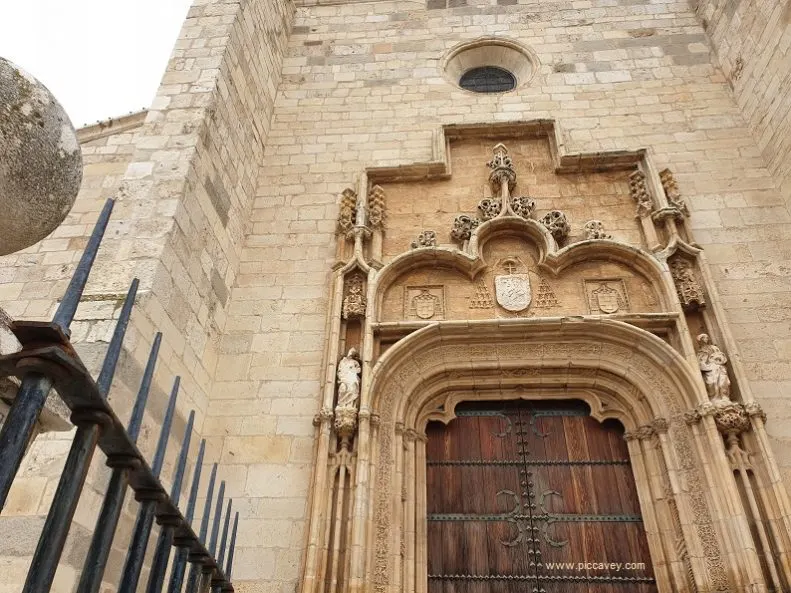 Typical food in Alcala de Henares
Eating out in Alcala de Henares
Staying 2 nights in Alcala I got to eat out in several different places.
I would recommend seeking out Spanish Tapas and great wine in Alcala.
Some of the places I visited are:
El Tempranillo (address: Plaza Santos Niños) This cosy bar has a homely feel. Delicious tapas draw in the locals and it does get busy. Get there before 8.45pm if you want a table.
Hemisferio Loft (photo included) Its located on a side street off Calle Mayor) This restaurant was a good spot for a sit down meal. Portions were generous. I paid 25 euros for a three course lunch.
Posada Magistral (opposite the Cathedral on Calle Tercia) This traditional place opposite the Cathedral did a good Menu del Dia for 14 euros. Again portions were generous and service was friendly.
La Mar Salada (Shown below) Address: Calle Santiago, 15) Loved this place. The grilled vegetables, the Cod buñuelos and happy staff made it a great night. Nothing was too much trouble for them.
Panam (address: Calle Mayor) I arrived at 5pm
to have lunch here. Although the kitchen was practically closed. They served me a great lunch. If you go check out their french crepe selection. Looked delicious.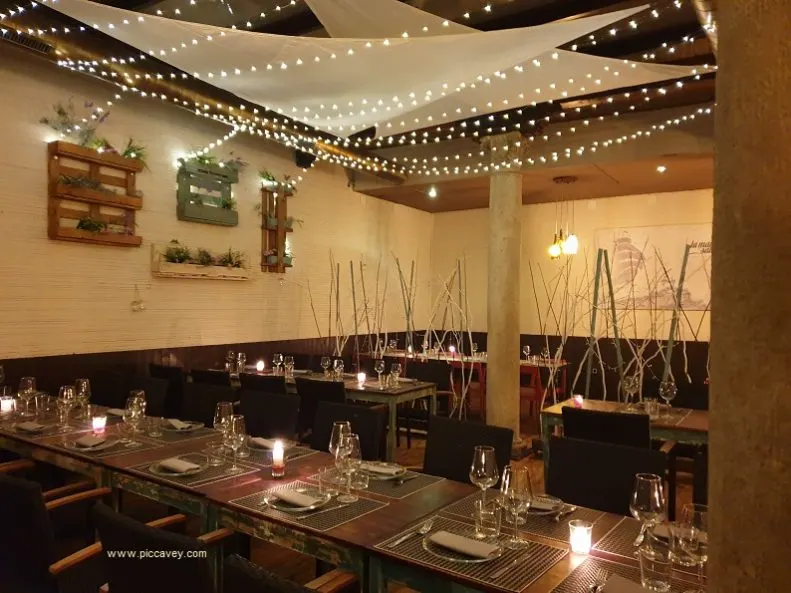 Local Cakes & Pastries
While I was staying in Alcala de Henares I didnt have breakfast included. So I went to different coffee places over my stay.
Mama Cecilia (address: Calle Mayor) Huge toast servings with great coffee. I also tried some of their cakes while I was here. Again very friendly staff here. To take away or to eat in.
Paraninfo (address: Calle Mayor) This place had a very traditional vibe. Feels like a local classic on the main street. I tried coffee and toast here although the cakes looked delcious I managed to resist.
Costrada de Alcala
One of the most typical treats in Alcala de Henares is Costrada de Alcala.
While the most traditional bakers in the city have sadly closed down. Salinas Bakery on Plaza Cervantes (since 1846) closed in 2012 & El Postre on Calle Tinte closed too.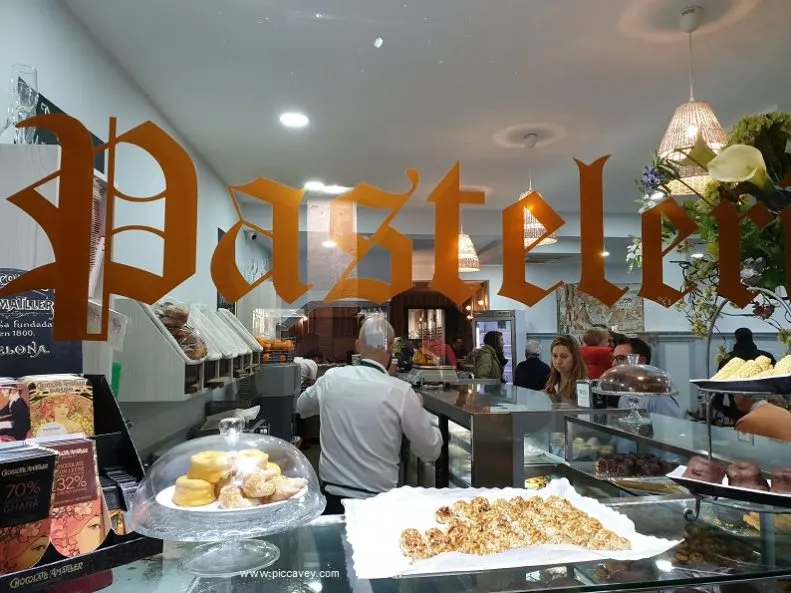 You can still enjoy Costrada in different bakeries in the city centre.
I tried the one a Mama Cecilia but plenty of others sell it.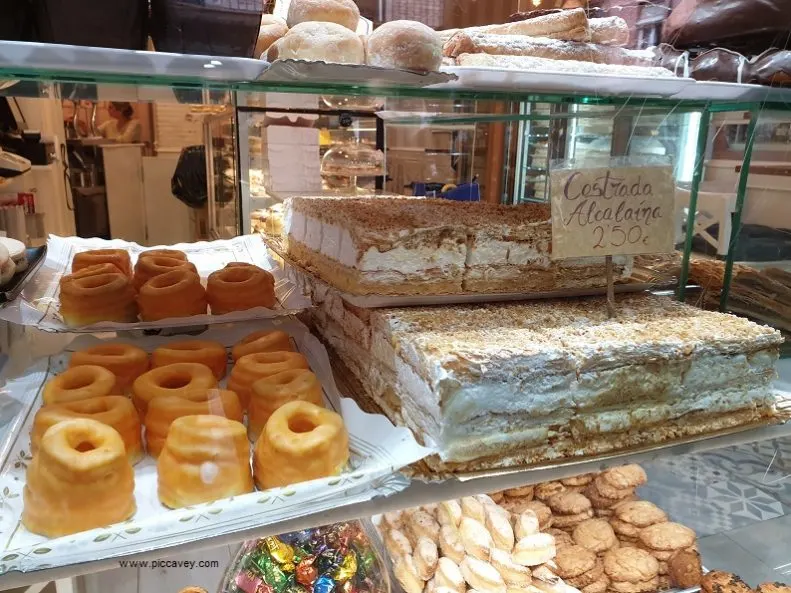 Rosquillas de Alcala
This local delicacy is very sweet but very soft and delicate. The Pasteleria Lupe on Calle Sebastián de la Plaza is the most well known place for these.
Made since Roman times, its is made from egg sugar and flour.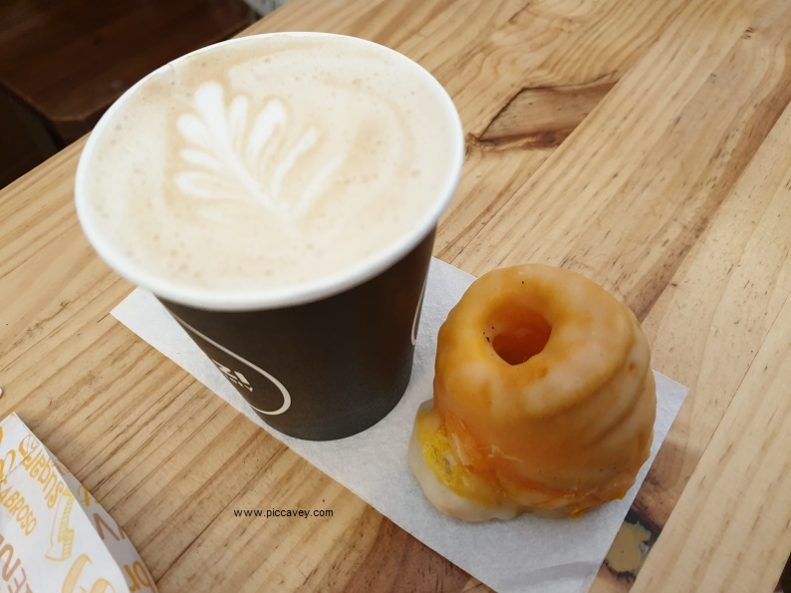 How to get to Alcala de Henares
Located just 22 miles from Madrid. Travel by Car or train.
From Atocha train station take the C2 or C7 train to Alcala de Henares.
The journey takes around 45 minutes.
The Cervantes train is also run sometimes where RENFE staff wear period costume and its a themed round trip. It includes a Guided tour of the city.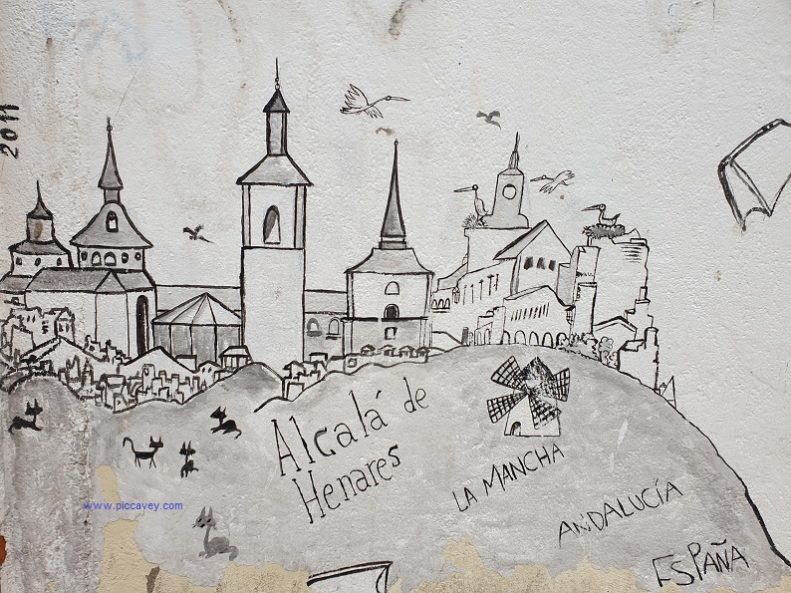 Hotels in Alcala de Henares
Please Note: This post contains affiliate links, which means that if you click through and make a purchase, I will receive a small commission. All thoughts, feelings and opinions shared on this blog and in this post are my own.