In recent times Hiking and outdoor pursuits have become a real tonic for many people. There is something special about walking off the beaten path and exploring untamed trails. You may not be an experienced walker, but these ten British hiking routes will have you keen to set off on your next hike.
10 Best British Hiking Routes
Hadrians Wall Path
Length: 89 miles/143 km
Starts : Tynemouth
Ends : Bowness on Solway
Hadrians Wall, is a former Roman fortification in Northern England. Listed as a UNESCO World Heritage site it has been there for over 2000 years. It stands as a reminder of the glories of worlds most powerful empires centuries gone. In 2002, the Hadrians Wall Path was established along the edges of Hadrians Wall. It became an instant hit with hikers from all over the world.
The route is easy to follow and the grade is mostly moderate. However if you intend to walk the entire route in one go, then you will need to plan for short breaks at the best sections. The entirety can be covered in seven to eight days.
Not only is the scenery dramatic but there are excellent accommodation options available all along the way. Booking with a local such as Mickledore will ensure you have a hassle free walking holiday in the UK.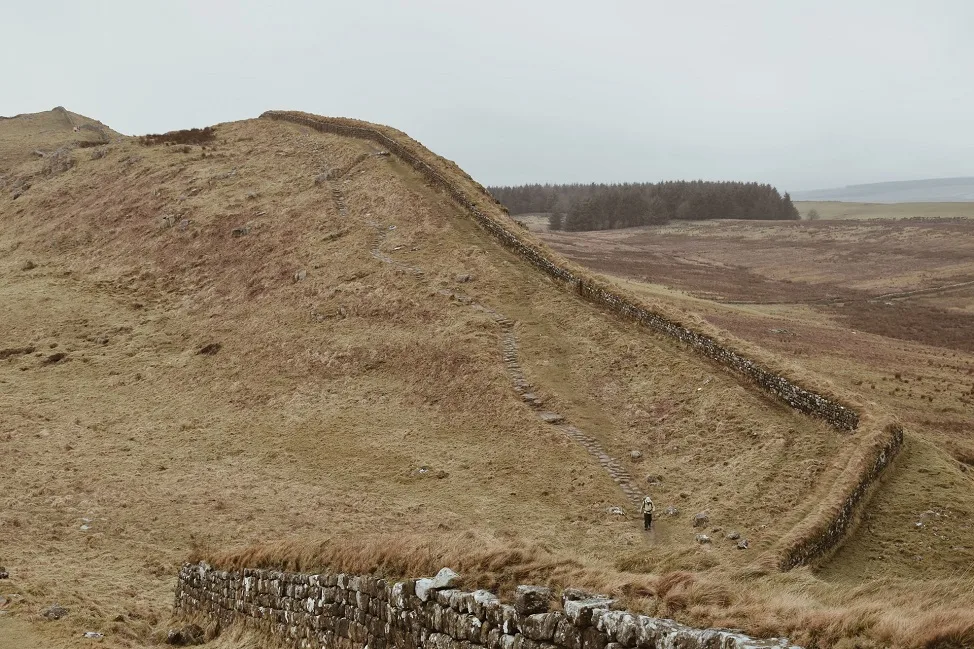 West Highland Way
Length: 95 miles/ 153 km
Starts: Milngavie
Ends : Fort William
The most important long distance walk in Scotland, the West Highland Way is a spectacular route combining scenic lowlands with dramatic Highland landscapes. An added advantage is this path joins up with another legendary route, the Great Glen Way. Allowing you to walk as far as Inverness should you have the time and strength of mind.
While most sections of the path are easy there are challenging sections. There are also areas which are more exposed to the countrys unpredictable weather. Hikers have the option to choose from a range of walking routes, depending on ability and time available. Highlights of the walk feature Loch Lomond, the wilds of Rannoch Moor and reaching the foot of Ben Nevis as it towers above you.
South Downs Way
Length: 104 miles/ 167 km
Starts : Winchester
Ends. : Eastbourne
One of the easiest National Trails is the South Downs Way. This walk offers panoramas of beautiful countryside and the surrounding woodlands of Southern England. It stretches along all the way down to the English Channel. Some iconic sights en route include the chalk formations at Devils Dyke and an unforgettable cliff walk over the Seven Sisters.
The entire path is well signposted and easy to use. Actually it once served as a historic trade route in ancient times. Hikers can choose from the different holidays packages on offer, which cover the different sections. One includes a short circular break of 31 km between Alfriston and Eastbourne.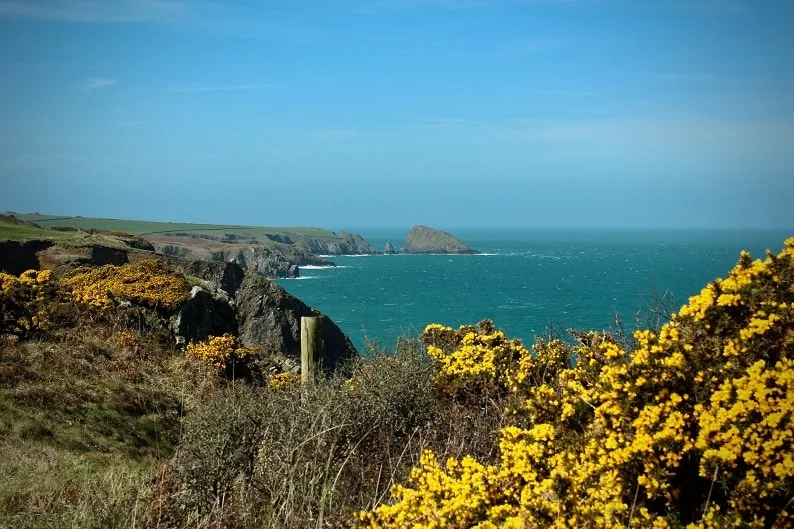 Pembrokeshire Coastal Path
Length: 167 miles/ 269 km
Starts : Amroth
Ends. : St Dogmaels
Considered to be one of the best long distance walks in England. This well established National Trail lies within the Pembrokeshire National Park in Wales. As it meanders its way along the coast, it boasts areas of surreal natural beauty and stunning sea views.
Due to the undulating terrain, the Pembrokeshire hike can be extremely difficult in some sections. That said, there are many other accessible routes in the north, south and central region, that can be walked by all abilities and all ages. Hikers accomodation is best in once of the quaint seaside villages, but still close to nature and abundant wildlife. It certain is a well known and popular route on the British hiking scene.
The Thames Path
Length: 185 miles/ 298 km
Starts : Kemble
Ends. : Greenwich
The great river Thames which has shaped the city of London, has an epic National Trail named after it. This route offers historical sights and fantastic wildlife along the way.
The Thames Path was established as a National Trail in 1996 and covers the old trade route. A range in length of walks can be planned from 2 to 20 days. It is an easy to moderate route with no climbing involved. It blends nature and culture as you can explore historic towns, villages, rural landscapes as well as the stunning river views over the Thames as you walk along.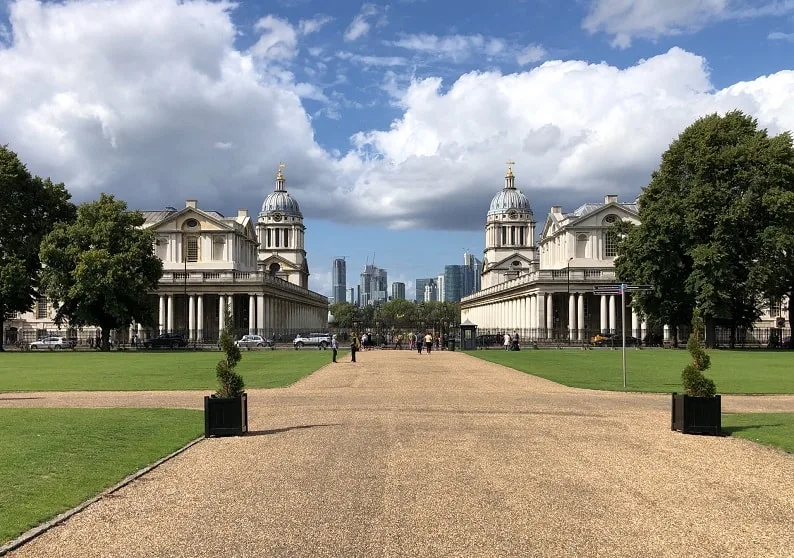 Great Glenway – British Hiking Routes
Length: 73 miles/ 117 km
Starts : Fort William
Ends. : Inverness
The well-marked and relatively easy trail runs over some of the scenic Lochs of the Great Glen. Providing hikers with a wonderful scenics views of the Highlands. With just a handful of difficult sections, the Great Glenway walk is straightforward along mostly level land.
A coast to coast route it runs alongside the Caledonian Canal for the majority of the route. Walkers can opt to visit Loch Ness and also enjoy an impressive views of Britains highest mountain, Ben Nevis.
Cotswold Way
Length : 100 miles/161 km
Starts : Chipping Campden
Ends. : Bath
This twisting and turning long distance hike stretches along the western side of the Cotswold Hills. Choose this route to enjoy dreamy villages, stately homes, Neolithic burial sites and historic battlefields. The Cotswold Way offers hikers an opportunity to go long distance walking on the best marked trail in England.
Hiking enthusiasts will be love exploring the lovely villages and especially the Cotswold pubs in typical stonework. The UNESCO World Heritage site of Bath is also in the area and makes yet another highlight on this trip.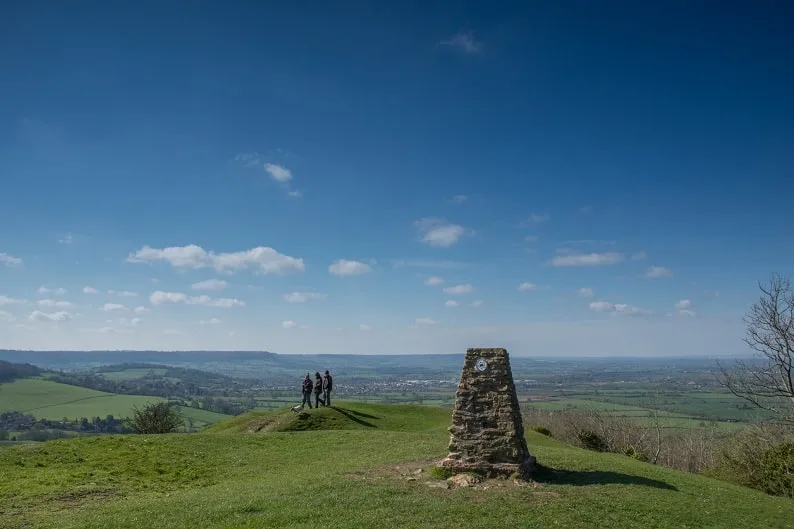 Coast to Coast Path
Length : 194 miles/ 312 km
Starts :. St Bees
Ends. :. Robin Hoods Bay
The brainchild of the legendary walker, Alfred Wainwright, the Coast to Coast walk was established in 1973. Since then it has been considered as one of the classic long distance walks of the country. Traversing three National Parks, this internationally acclaimed trail attracts walkers from every corner of the world.
The trek is challenging in most sections, especially around the Lake district. If you accept the challenge the pay offs are stunning english moorland and mountain views. Discovering hamlets, market towns and rural villages and their hospitality and delicious eateries.
St Cuthberts Way
Length : 63 miles/ 101 km
Starts : Melrose
Ends : Lindisfarne
St Cuthberts Way is a delight for history buffs as it covers important sites such as St Cuthberts Cave and Dryburgh Abbey (b.1150). and the ancient Roman road of Dere Street. This pleasant stroll through the tranquil countryside of the Scottish Borders is a well-marked route and a must for the keen hiker.
Hikers have four different route options, depending on the time and distance to be covered each day.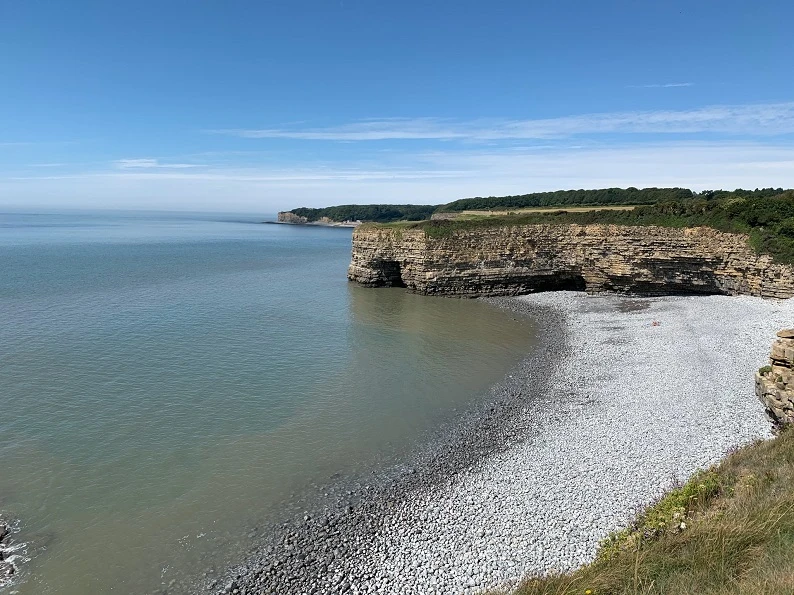 South West Coastal Path North Devon
Length : 88 miles/ 142 km
Starts :. Minehead
Ends. : Westward Ho!
For diverse scenery, nothing can beat the South West Coastal Path in North Devon. From close up views of the highest cliffs in England to extensive panoramas across the Bristol Channel, the walk is also impressive due to the incredible birdlife in this part of the country.
Unspoilt countryside, abundant wildlife and the long and dramatic British coastline makes this moderate pace hike popular with all hikers.
Ten British Hiking Routes – From Inverness to Westward Ho!