If you spend any amount of time in Spain, in December you will notice that everyone starts selling Christmas Lottery tickets. It´s quite a phenomenon. When you go to the hairdressers, the gym, any shop… most local businesses have their own number.
The Spanish lottery is slightly different than lotteries in the UK and other countries. And the Christmas draw is very special. Its difficult not to get carried away with it all when you know how it works.
Spanish Christmas Lottery Guide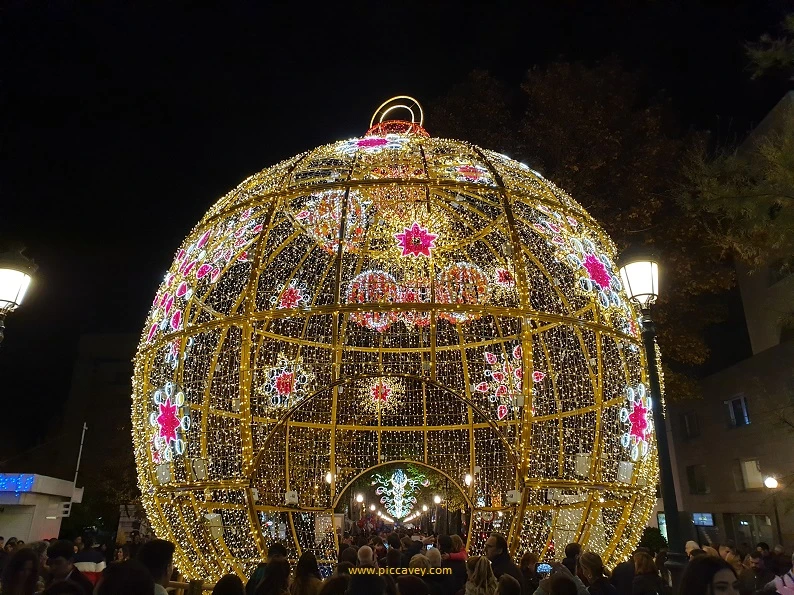 What can you win?
There are actually many prizes available. Rather than just a few prizes there are thousands of different combinations that win money. In fact the total amount of money that can be won across all the prizes this year is 2520 millon euros
The main prize is known in Spanish as El Gordo. The first prize is actually paid out to many winners, not just one person. This is where it gets a little complicated.
El Gordo: The first prize this year December 2022 is 400,000 euros.
However you will actually receive 328,000 euros after paying the taxes due on those winnings. Thats equivalent to 285,911 GBP or 347,113 USD. Sadly prizes of over 40,000 euros have to pay 20% to the Spanish taxman, Hacienda. Lottery winnings below 40,000 euros are exempt.
1st Prize 400.000 euros per 20 euro ticket
2nd Prize: 250.000 euros per 20 euro ticket
3rd Prize: 50.000 euros per 20 euro ticket
4th Prize:20.000 euros per 20 euro ticket
5th Prize: 6.000 euros per 20 euro ticket
How to play?
Rather than choosing numbers, like the UK Christmas Lottery. You go to the Lottery Adminstration (like a betting shop) and choose one of the numbers they have on sale. They are displayed in the window. Each ticket costs 20 euros.
Curiously each number can be played 10 times as what is actually being sold is a 10th part of the number, which is valued at 200 euros. To make it more manageable they divide it into 10 parts, called a decimo in Spanish.
Also most numbers stay in a geographical location. So many people who want a specific number, let´s say for example 12345 need to find which Lottery place in Spain has that exact number. (That number is in Barcelona, Malaga and Jerez de la Frontera by the way ; )
So when a certain number wins the 1st or 2nd prize, the winners are concentrated within a certain city, village or region. This makes it seem more exciting, than just random winnners. All of a sudden in a small village, a large amount of money can land after an important lottery win.
It actually is a bit of tradition to buy lottery tickets from summer months. That is when the Christmas lottery numbers become available. So when you travel to different locations in Spain for some. That way they tap into potentially lucky numbers far from their hometown.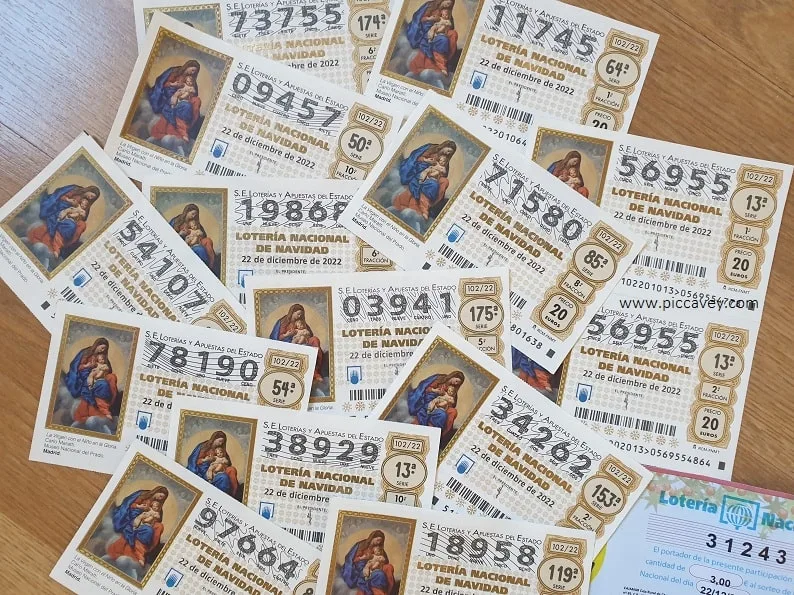 Social Aspects of the Christmas Lottery
You may not normally spend money on lottery or bingo or similar pastimes. Yet in Spain the social connections are so strong, everyone seems to have at least one ticket. It is typical for a workplace to all play one specific number. Sometimes it is the same every year. This could be as the number means something, such as a birthdate, telephone number, post code or other significant combination.
There would be nothing worse than turning up to work after Christmas and realising that your team members all won in the lottery but you didnt get the ticket that year. That is where the social pressure comes in. So each hairdresser, gym, social club or workplace has a specific number. Sometimes you see these numbers on notice boards and shop windows encouraging you to purchase.
A surcharge of 3 euros could be added to the 20 euros fee per ticket as the establishment want to cover the inconvenience of the admin of getting the tickets. Basically its another way of supporting your local business with a friendly Christmas extra.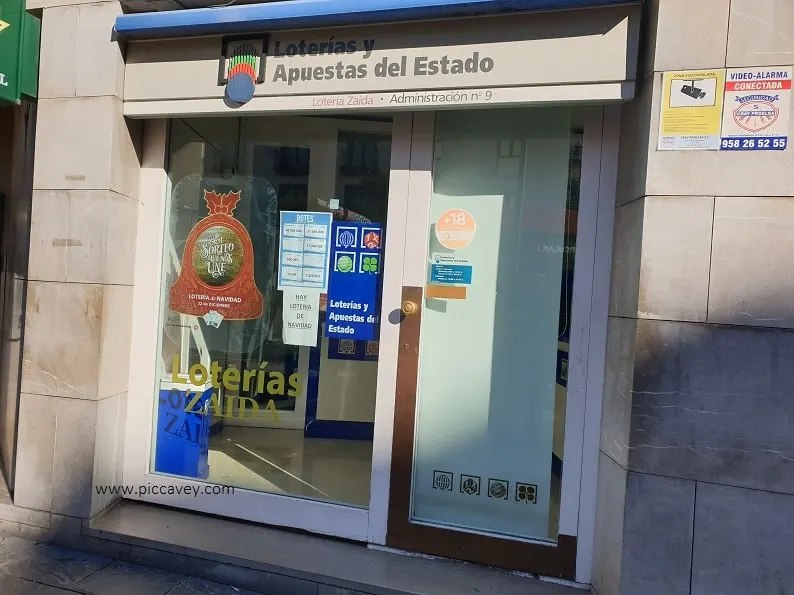 The Day of the Christmas Lottery
On December 22nd every year, the whole of Spain grinds to a halt as participants listen or watch the lottery being drawn. This is a national event itself even though the actual draw takes place in the Teatro Real de Madrid.
The numbers as they come out of the spinning golden cages are sang by 32 children. The schoolchildren who are 8 years old are from the San Idlefonso school. This tradition of singing the result of a draw started in 1771, as ordered by King Charles III. (The school was actually founded much earlier in 1543.)
It´s not really until midday that it becomes clear which are the main winning numbers. There are so many combinations drawn. With 100,000 balls put into the lottery it takes several hours. You can check to see if you have won on the Official website for the Spanish Lottery: Loteria Nacional. Although some other news websites have their own number checker for the Christmas Lottery in Spain too.
Christmas Lottery in Spain – El Niño
Some numbers may not win big amounts of money, but something known as the reintegro. It´s basically you get your money back. You could go to the lottery adminstration and get the 20 euro note back. Or you could try again in the next Christmas draw called El Niño. Drawn on the 6th of January. This coincides with Epiphany and the main Christmas celebrations in Spain.
The draw is smaller than El Gordo, yet there are still large cash prizes to be won. Here are the first, 2nd and 3rd prize amounts. Yet there are other smaller prizes too.
1st Prize 200,000 euros per 20 euro ticket
2nd Prize: 75,000 euros per 20 euro ticket
3rd Prize: 25,000 euros per 20 euro ticket