Bubion is a quiet little village in the Poqueira gorge. Located at 71 kms from Granada (44 miles) With just 302 inhabitants, Bubion is located South of Granada in the Alpujarra region. I recently spent a few days there seeing village life in this part of the world.
Although the most typical villages of Capileira and Pampaneira are a stone´s throw away, Bubion is much smaller and retains its authentic charm. Most of the village is part of the Sierra Nevada National Park.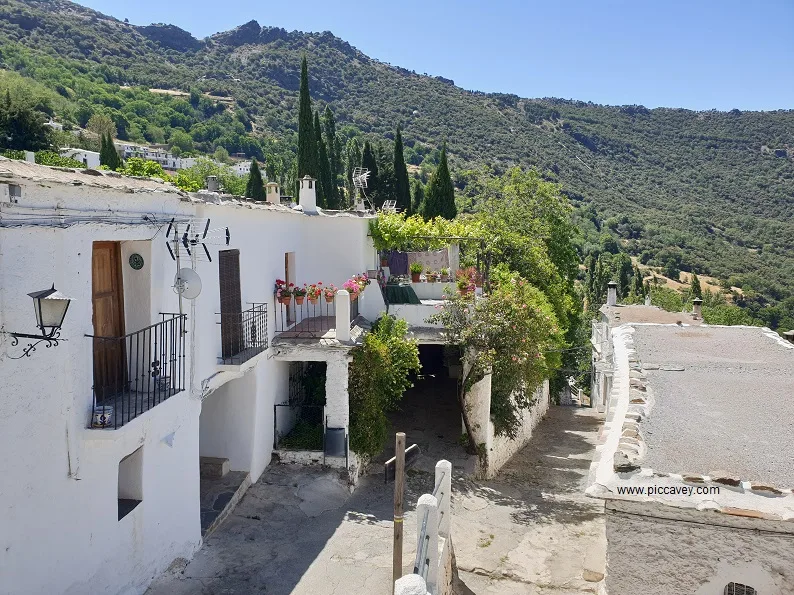 History of Bubion
Inhabited before roman times. The first organized colony on this site was back in 383. Initially dedicated to mining, its perched up at 1300 metres above sea level. The views from the village are remarkable.
The name Bubion comes from the word bullir to boil… probably from the babbling sound mountain water. There are some many fountains and natural springs all around this village. In medieval times the Alpujarra was known for its silk production. Bubion was no exception. This golden age lasted until 1609 when the Moors had to leave the region under the rule of the Catholic Kings. However you can still spot mulberry trees dotted around the area today
Later in 19th century Bubion and other villages in the region were inhabited by new settlers from Galicia, León, Asturias and Castilla. From Bubion you can see the surroundings mountains of Sierra Nevada Natural Park but also down to the sea. Costa Tropical is just 1 hours drive from the Alpujarra.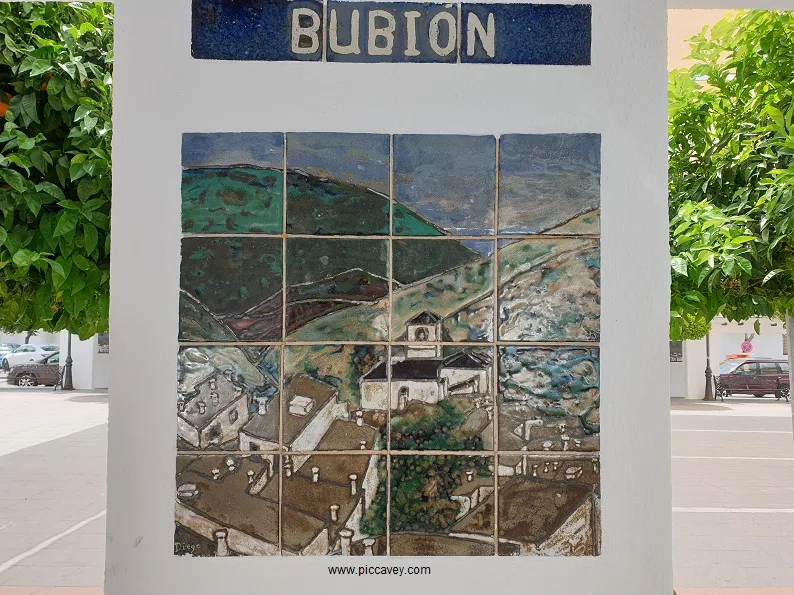 Things to Do
With typical Berber architecture the village clings onto the mountainside. Wandering around Bubion spotting quaint corners and enjoying the landscapes of the nearby villages is a particular highlight.
Dotted with little nooks covered in plant pots and babbling fountains.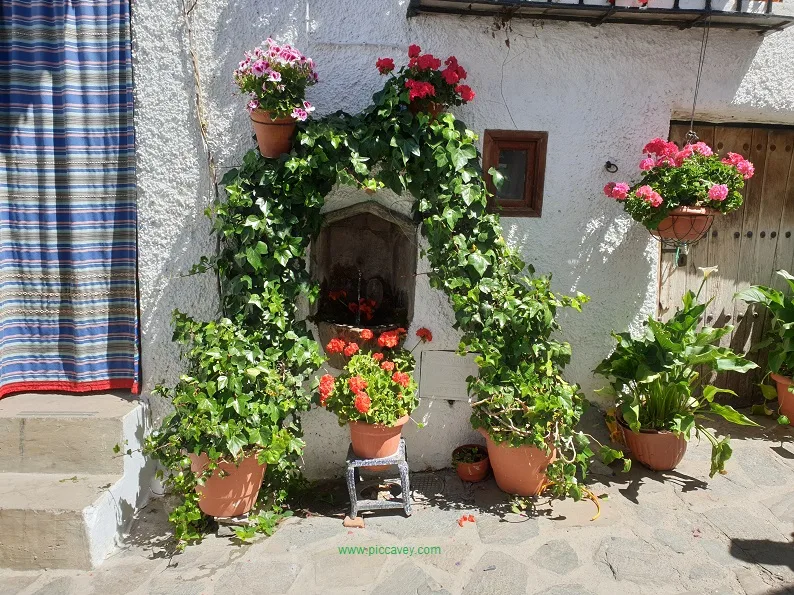 We also noticed the old stone laundry, built in 1945. Used to wash before each house had a washing machine. Some neighbours still use these occasionally today. The stone sign on the wall reads
Built in 1945
Prohibited to leave dirty basins. Fines of 25 pesetas will apply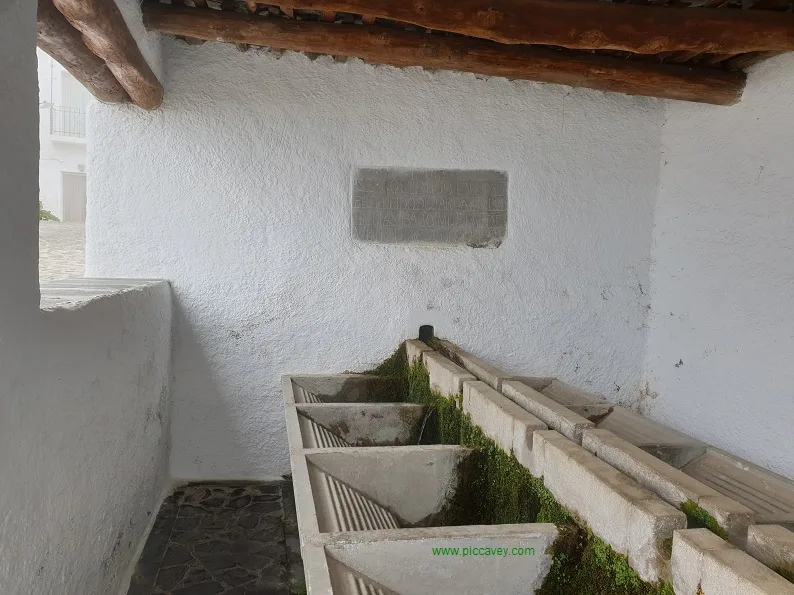 The village has 16 fountains of water coming direct from the Sierra Nevada. This one located right at the bottom of the village is called Fuente Hondero.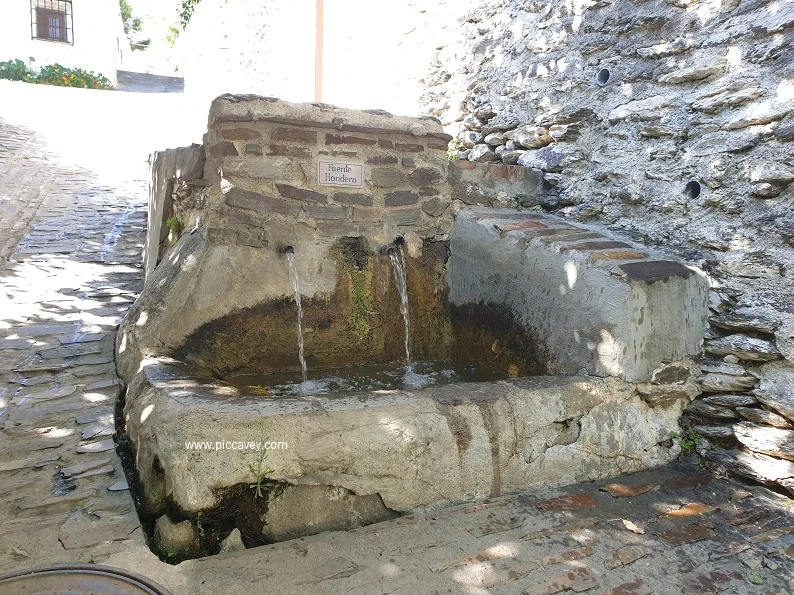 Festivals in Bubion
Although Bubion only has 300 inhabitants officially registered it still has its fair share of festivals and celebrations throughout the year.
Here are the main events each year celebrated in Bubion.
Evening of 5th January – Three Kings Parade
Mid January – Festivities San Sebastián and San Antón + Chisco de San Antón
23rd February – Carnaval de Bubión
Easter Processions
13th June – Romeria San Antonio de Padua (Church service & procession)
20th June – Corpus Christi en Bubión
Last week in August – Summer Fiestas
First weekend in November – Autumn Festival of the Mauraca (Roast Chestnuts + bonfires)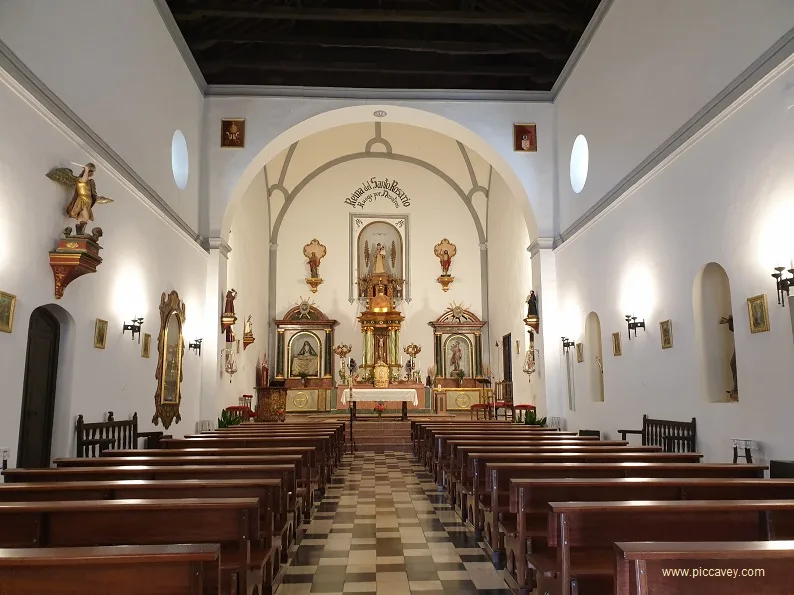 Visit the Museum
In Bubion the Alpujarra House Museum is a typical home just off the main square. (Plaza de la Iglesia)
Inside there are pieces of furniture from the turn of the century, agricultural implements in the barn and antique ceramics. This home was lived in until just a few years ago when the town hall opened it up with all the contents so visitors can see a day in the life of the local alpujarra family.
Built in the 16th century and modified over the centuries visiting gives a unique insight into village life centuries ago.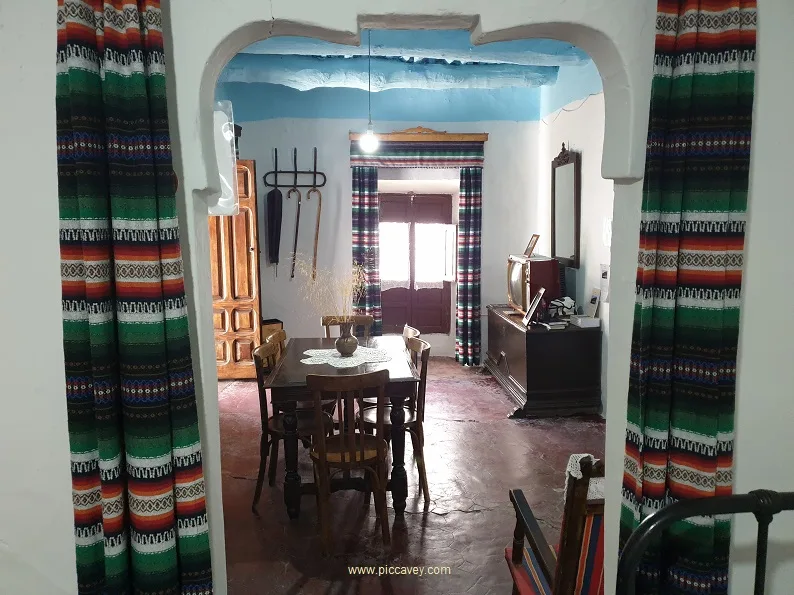 The ground floor was used for stables, granary and shed. The wine barrels and tools were kept here too. On the first floor the kitchen and dining room, and living quarters.
Museo Casa Alpujarreña
Closed on Tuesdays
Open Daily from 11am to 2pm
Friday, Saturdays and Bank Holidays also open in the afternoon from 5pm to 7pm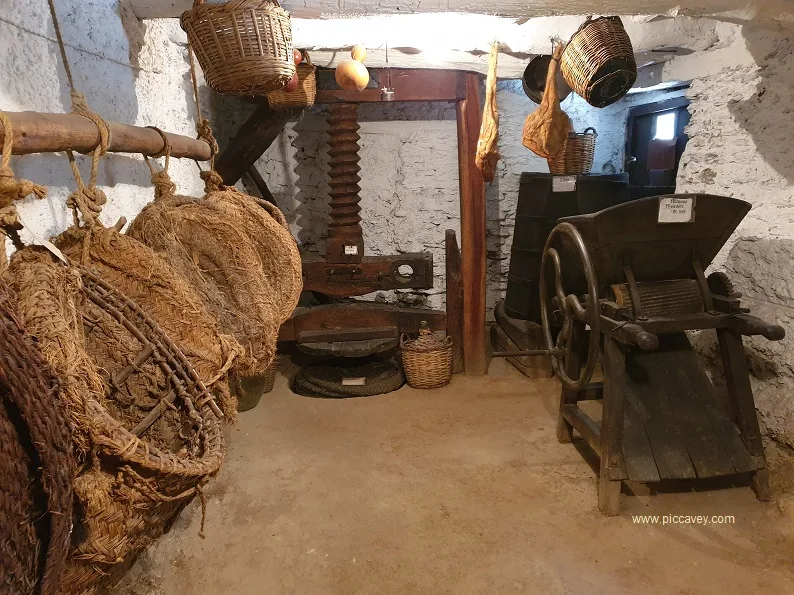 Hiking & Biking
As the area is surrounded by nature this location is ideal for Hikers and Biking enthusiasts. On the main road Alpujarra Bikes can set you up with a bike and plenty of information on the area.
Walking routes are varied and good for all levels. Best resource is Wikiloc there are routes from 2.5 miles up to longer 12 mile walks. One of the best walks is from Bubion up to Capileira as the gradient is gentle.
You can also get detailed Mountain information from the Park service in Capileria at the hut at the entrance of the village.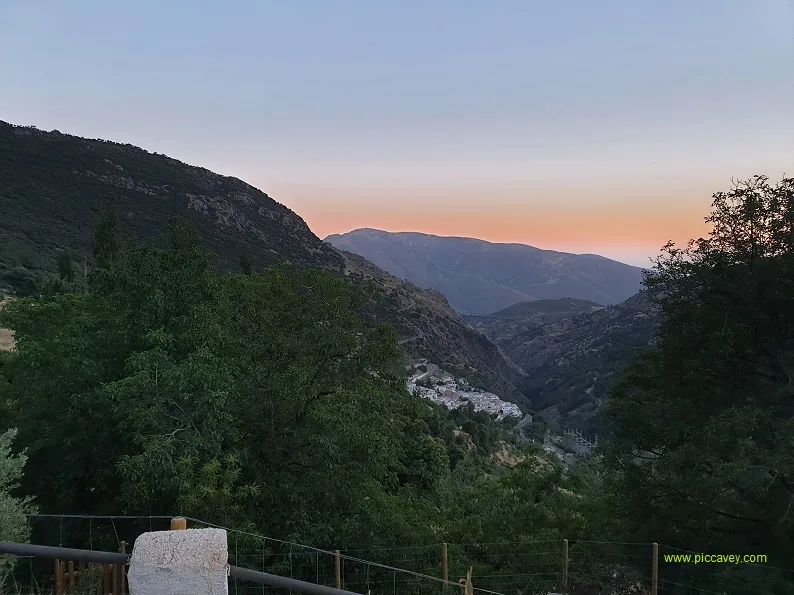 Local Alpujarra Crafts
As soon as you arrive to the Alpujarra you will notice the eye catching jarapas sold in many shops. These rugs maybe made elsewhere or bought in from Morocco or other Spanish factories. If you really want to get the real thing, hand made artisan jarapas. Visit Ana´s workshop in Bubion. Jarapas Hilacar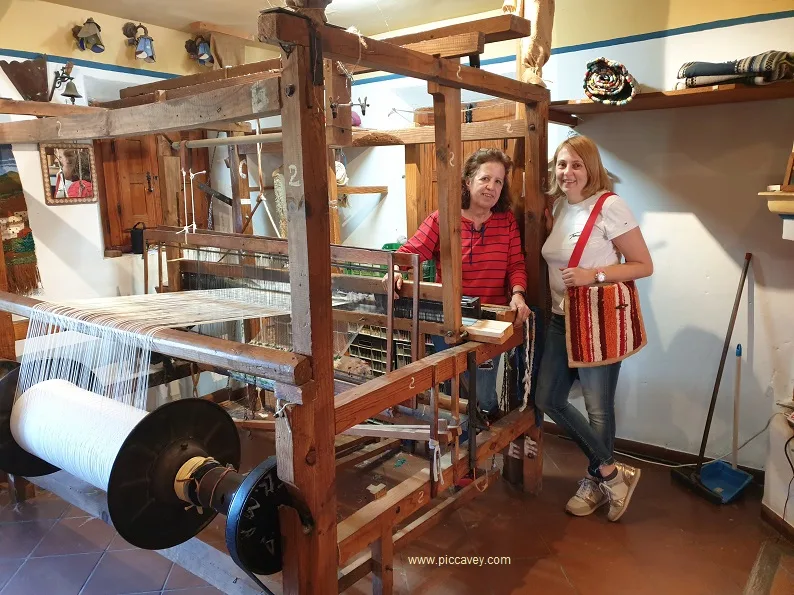 Jarapas
Here you can find the typical Alpujarra striped curtains for your back door. Good to keep the heat and dust out but let some air in. There are also jarapas in all shapes and sizes all made by Ana herself on the loom seen above.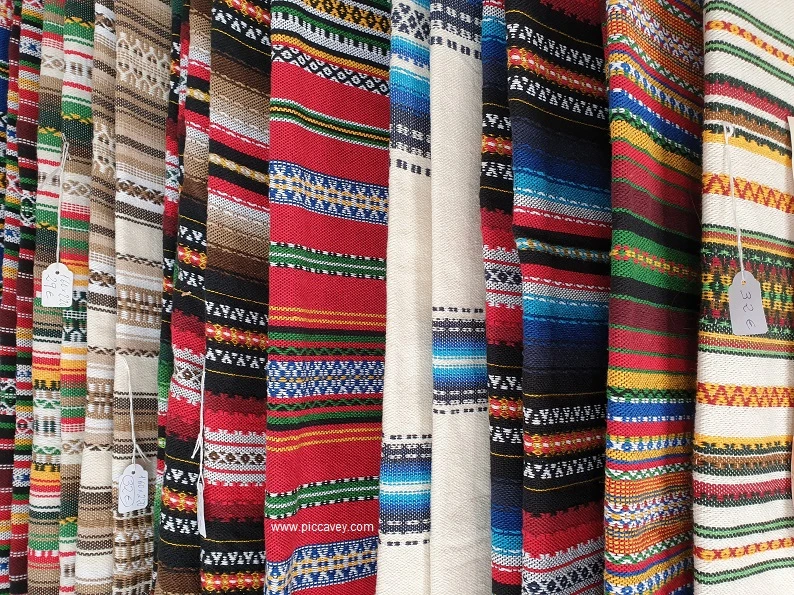 Where to Stay
On this trip to the Alpujarra I stayed in Bubion for 3 nights at this beautiful house at the bottom of the village.
The main walking path connecting the three Poqueira villages was literally on the doorstep.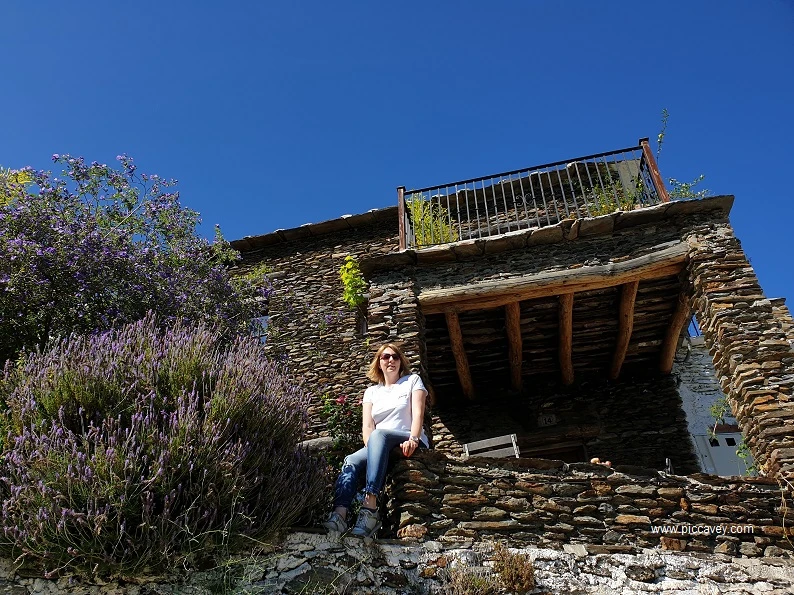 The house built in typical Alpujarra style, with slate and the typical flat roofs and adorable chimney stacks.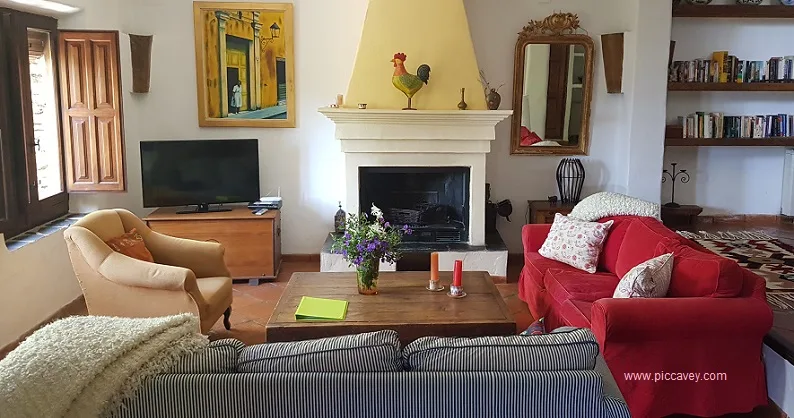 This was booked with Rustical Travel who curate stunning properties around Spain. Love this as you really feel like a local when you travel. This house was a true home. With books, candles and a well equipped kitchen, perfect for a 4 days rural break.
The wifi was excellent too. Something I truly didn´t expect in such a remote location.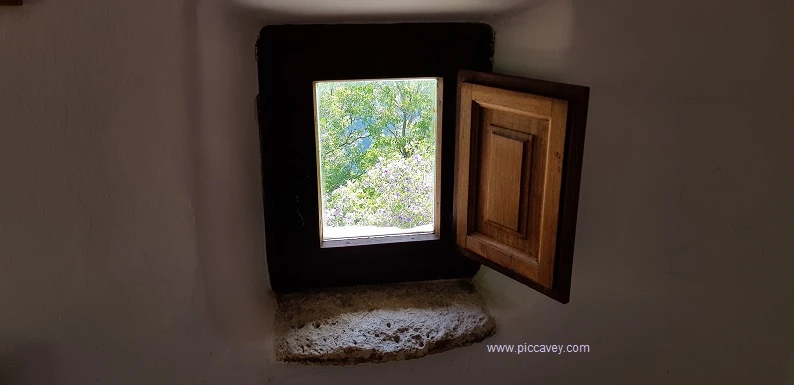 Bubion Where to Eat
In Bubion there are a few tapas bars and cafés on the main road. They also have a small but well stocked supermarket called Coviran too. This was ideal for our 4 day stay. On Mondays a lot of places close, so it´s worth booking or phoning ahead if you want to eat out on Monday lunchtime.
Lo Nuestro is a cute little place on the main road worth trying for tapas and cold drink.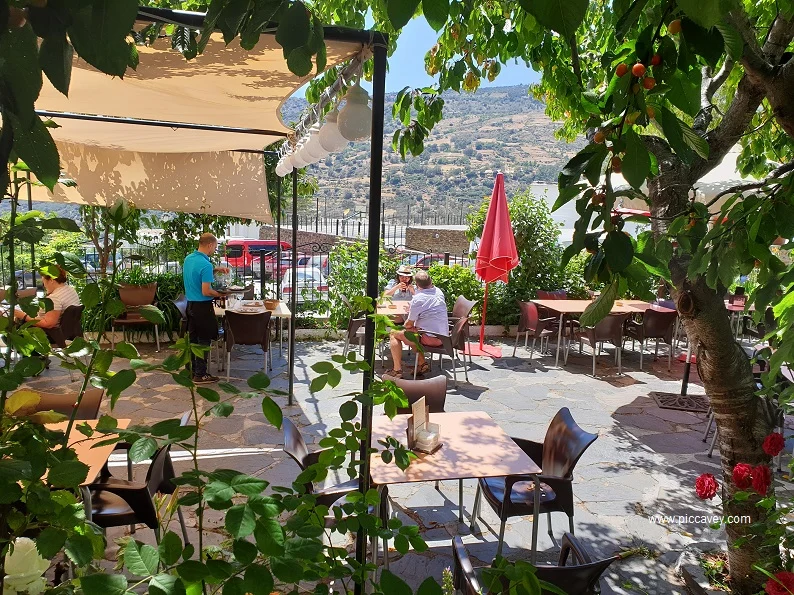 Restaurante Teide
Right on the main road, Calle Carretera Bubion, el Teide was built in 1936. It´s been under the management of the same family since then. With a delightful garden patio at the back. I enjoyed a typical Alpujarra dish of poor potatoes, eggs and black pudding.
This is a large restaurant with two patios outside and a large dining hall inside. They also have a car park at the back too.
Corral del Castaño
In the next village up Capileira I choose a restaurant off the main square. Corral del Castaño. With outdoor and indoor seating this place is really popular and got really busy. In fact I was lucky to grab one of the last tables.If you plan to go book ahead.
Food was delicious and they had a selection of pizzas, salads, fish and meat dishes. The portions sizes were enonormous. It is best to choose one dish to share between two people. We physicially couldn´t finish all the food we ordered. Despite it being so tasty.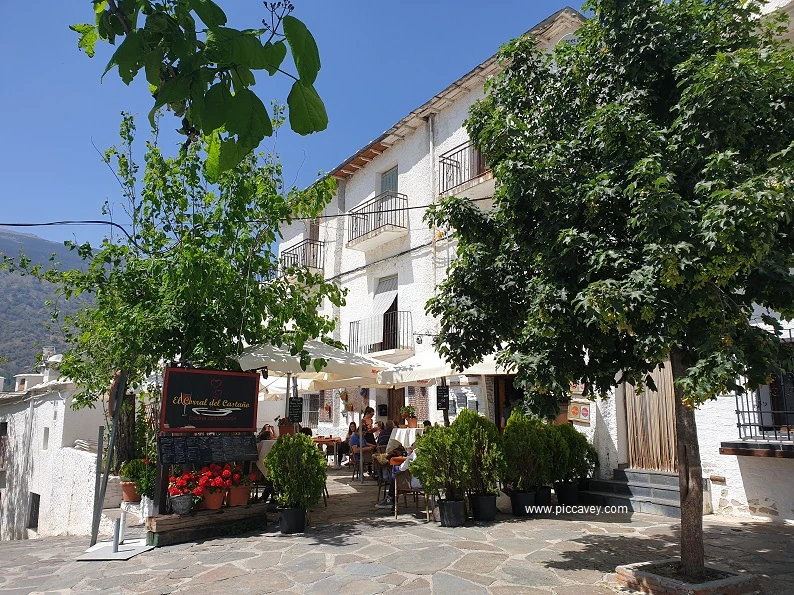 Staying in Bubion
Bubion is a village on a hillside, not all streets have road access. By car, you may have to park up a short walk away from your accommodation. Some streets are just steps, others are quite steep. So I would recommend wearing good comfortable shoes when you visit. As with any rural setting it just add to the charm.
One of the highlights of our stay was seeing Jupiter and four moons from our rooftop terrace. We only needed binoculars to see it, no special equipment. As light pollution in this area is so little it was of the small details that may this break so memorable.
Disclaimer. Please note that Rustical Travel hosted me on a complimentary stay. However, all the opinions in this article are my own and I would not recommend anything that I wouldn't have enjoyed myself doing or think it was a great place to visit.
This post contains affiliate links, which means that if you click through and make a purchase, I will receive a small commission. All thoughts, feelings and opinions shared on this blog and in this post are my own.