14 Best Spanish Beaches
As temperatures soar, lets take a look at the Best Spanish Beaches in Andalucia. This year Andalucia has received 148 blue flags across the region. Thats plenty of Blue flags to spend fabulous beach days this summer in Souther Spain.
Here are my favourite beaches in Alphabetical order according to province.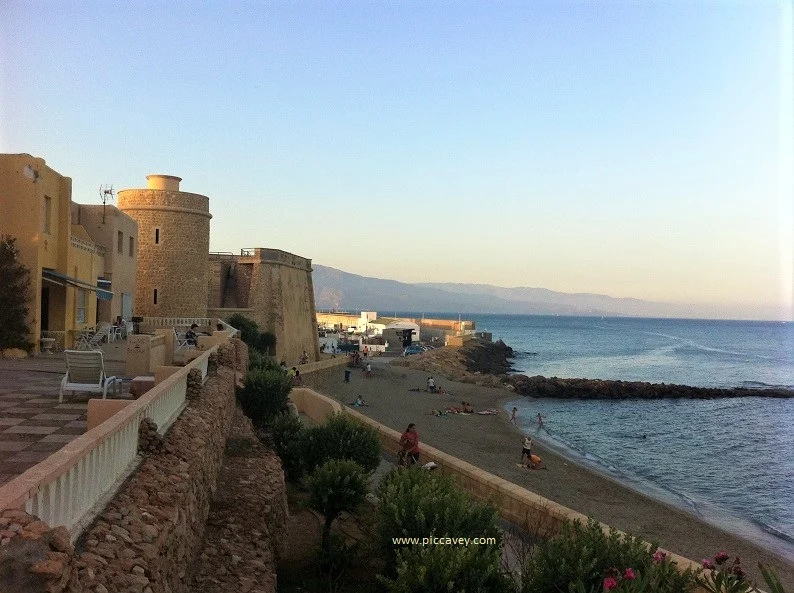 Best Beaches in Almeria
Roquetas de Mar
Roquetas de Mar is a personal favourite due to the sheer size of the beach. Even when it´s high season it never seems to be too busy. There are 13 kilometres of beach and the beachfront has plenty of cafés and bars. There is even a cycle lane along the paseo maritimo too.
The beach has shower facilities and lifeguards.
The only downside is that this part of the coast can be windy. It´s best to check the forecast before heading out. Although windy beach days arent ideal for sunbathing they are perfect for surfers and sailing. So don't forget to bring your wetsuits for surfing and your board when you are in Roquetas for a few days.
Where to Eat:
Cocodrilo Restaurant, Av. de Sudamérica, 76, Roquetas de Mar
La Barraca Paseo del Mar 15, Roquetas de Mar
Playa de los Muertos
Probably the most famous of the Almeria Beaches, Playa de los Muertos is not for everyone. Despite its stunning natural beauty, you need to plan your day carefully if you want to visit.
Situated in the Natural Park of Cabo de Gata, this beach is difficult to access. The car park gets very busy in summertime (worse on weekends) and you need to hike down a trail to the beach. It´s about 700 metres down a rugged path. You need good shoes for this. It takes about 15-20 minutes to get down to the beach. Use a backpack to take your beach towel, drinks etc with you.
Currents on this part of the coast can be strong. The sea goes quite deep quickly so you need to take care when going in the sea. It´s not a child friendly beach due to the long hike and the currents.
There are no services on this beach. No bins, showers, beach huts, shops or anything. So take any food and drinks with you. Also bear in mind that you will need to save some energy and water for the hike back up the hill to the car.
Here is a post about how to deal with heat that may help plan a beach day.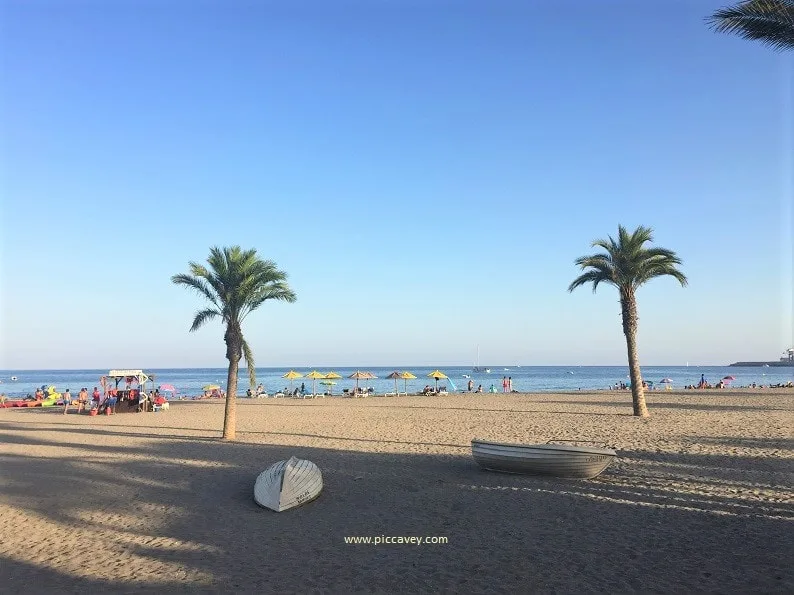 Carboneras
This fishing town on the edge of Cabo de Gata Park is a popular destination. Here you will find lots of restaurants, shops and services. The beachfront is a long stretch with beach and cafés on either side. The two main beaches Marinicas and Barquicos have over 2kms of space.
Popular with Spanish visitors, this is not an international resort, but therein lies the charm. There are swings and some childrens climbing frames along the beach. Lots of activities like a boat ride from the port nearby, kayaking and pedaloes.
The beach has shower facilities and lifeguards. For ideas on what to pack, check out this beach packing list
Where to Eat:
Ice creams at Di Martino, Paseo Marítimo, Carboneras
Restaurante El Cabo Paseo Marítimo, 67, Carboneras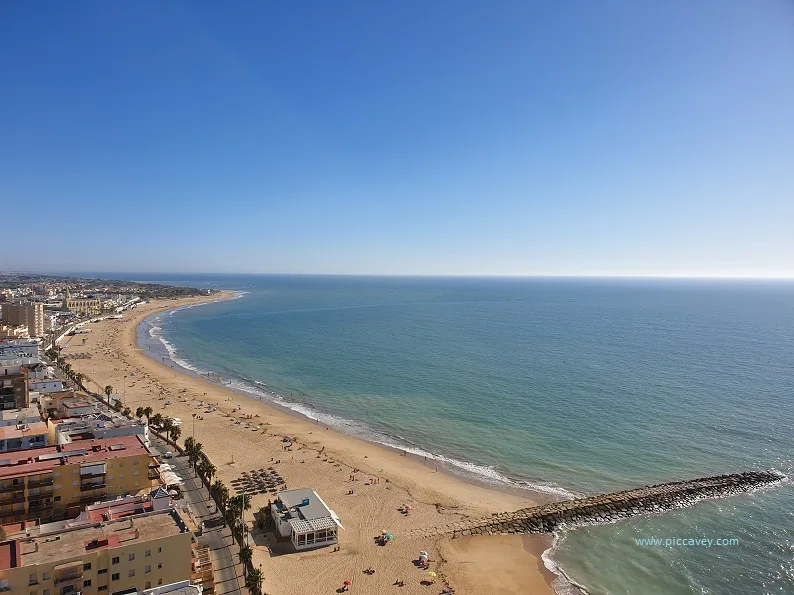 Best Spanish Beaches – Cadiz
Chipiona
A quiet fishing town on the Cadiz Coastline. To one side of the beach is the tallest lighthouse and on the other side, the Church. Called La Playa de la Regla is a busy beach in summer months. This area of coastline in known as Costa Ballena and it popular with Spanish families in July and August especially.
Where to Eat
Hotel Monterrey Costa Paseo Costa de la Luz, 55, Chipiona
Casa Manolo el Chusco Calle Padre Lerchundi, 13, Chipiona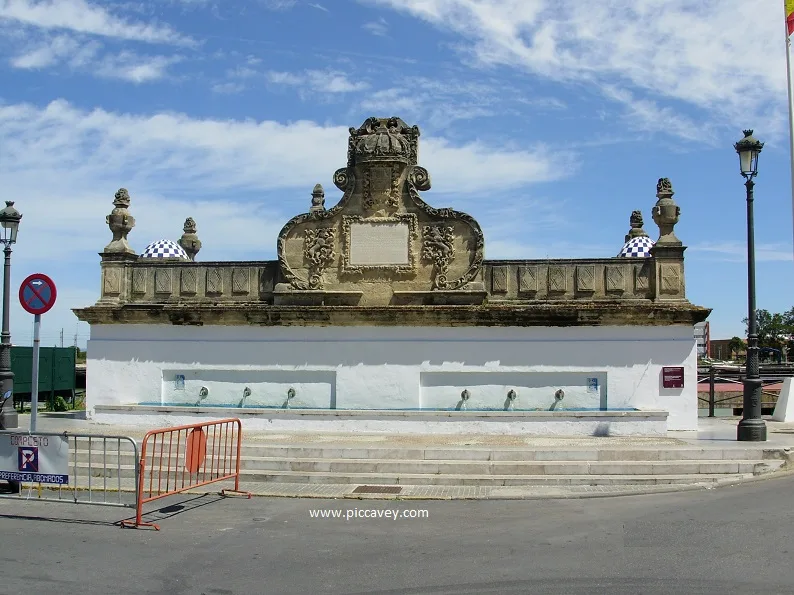 El Puerto de Santa María
Although the town of Puerto de Santa Maria is more popular for its Sherry Bodegas. It has a few beaches worth trying. The best one is La Puntilla beach with 1.5 kilometres of sand. There is also a large car park (free) next to the river, a short walk from the beach. The water is calm here as there are breakwaters and it´s the closest beach to the town.
Where to Eat
La Venencia on Avenida de la Bajamar 78
Bespoke on Avenida de la Bajamar 36
Zahara de los Atunes
The Playa de los Alemanes beach is close to the town of Zahara de los Atunes. The beach has a stretch of 1300 metres of fine sands and dunes. It´s a beautiful natural beach with jade coloured water. However it can be a little windy on this coastline. The levante wind can be strong and cause waves. That is why surfers love the area of coastline around Tarifa so much. Check the forecast before you head to the beach.
There are two beach bars or chiringuitos close to the Atlanterra area which make a good place to eat when enjoying the day here. You can also head into Zahara de los Atunes where you´ll find a bigger selection of bars and restaurants.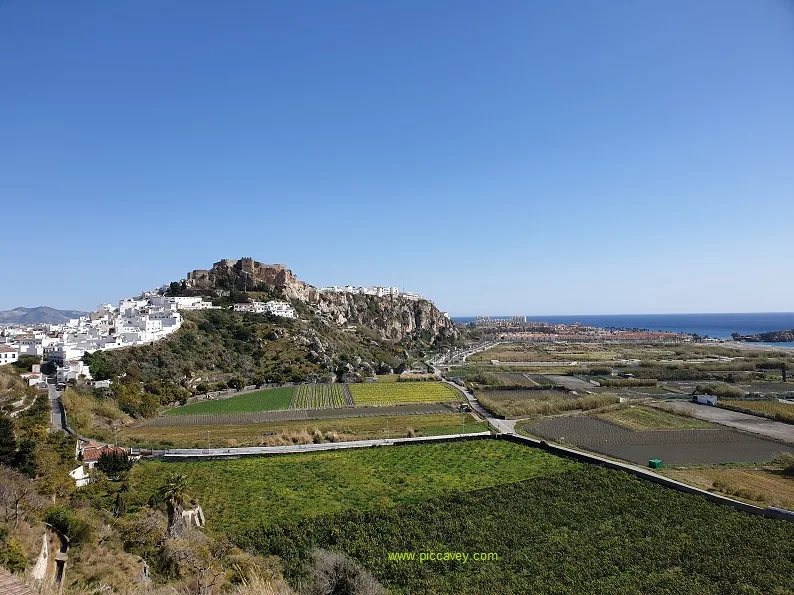 Granada – Best Beaches in Andalucia
Known as the Costa Tropical you have 73 kilometres of coastline in Granada province. These beaches mainly have small pebbles rather than fine sand. This is actually a good thing as sand doesnt get everywhere!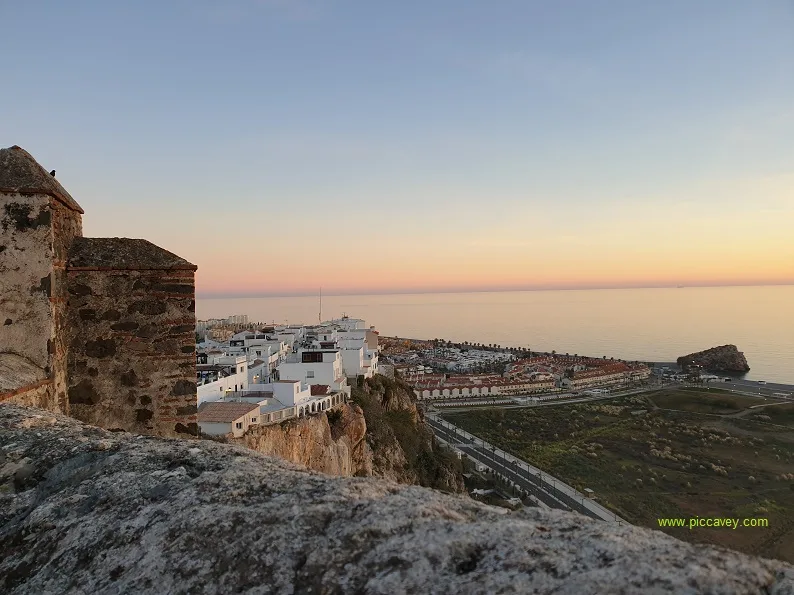 Salobreña
This whitewashed town is one of the most charming along the Costa Tropical. The castle and old town is up the hill and the beaches are below. Playa de la Guardia and Playa de la Charca are the largest beaches. They both have plenty of services. Showers, lifeguards, restaurants and water sport activities on offer.
The sand here is grey and with fine pebbles. Water here is very clear and turquoise in colour. Good for snorkelling and kayaking.
Where to eat
Restaurante Miba

inside the Hotel on the

N-340 Km. 325 (go by car)

Restaurante Verdejo on the Paseo Marítimo

Castell de Ferro
This small town is surrounded by agricultural prouction. Avocadoes, cucumbers and other fruits are grown here. The town has a popular beach thats 1300 metres long. Called Playa del Sotillo, it has a mix of dark sand and fine pebbles. Again as the town is small and gets busy in summer months with visitors it can be difficult to find parking spots.
The beachfront has shops restaurants and cafés so its easy to find somewhere to eat in Castell de Ferro. Mainly visited by Spanish families its busiest on weekends and in August.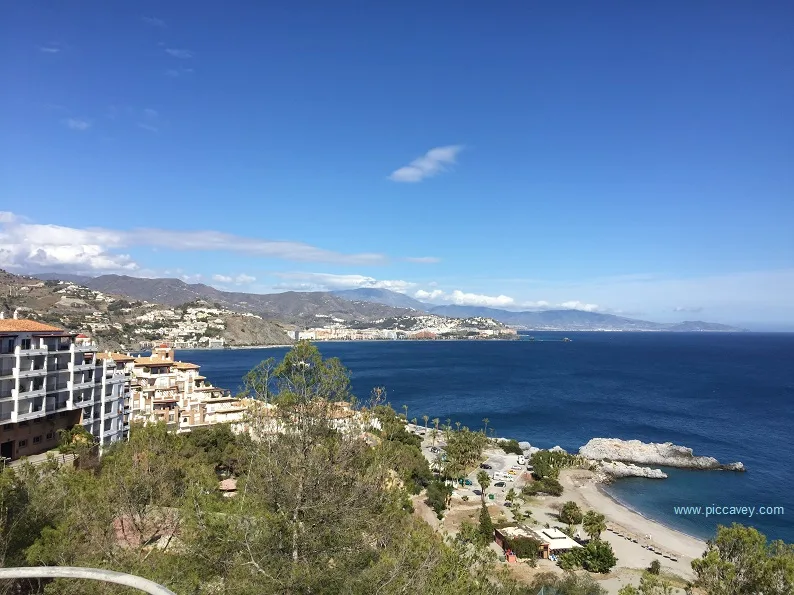 Almuñecar
Although Almuñecar has quite a few beaches I like to head to Playa del Pozuelo. This smaller area has a beach just over 200 metres with finer sand. There are a few shops and restaurants in this quiet cove. It can be difficult to park in the area in high season.
If you have lunch at Restaurante Viña del Mar don´t miss the Mango Sorbet.
Playa Calabajio is just a little farther along the road. This beach is again a smaller one with 300 metres of space. The Calabajio restaurant is a high end dining place thats quiet and good quality food.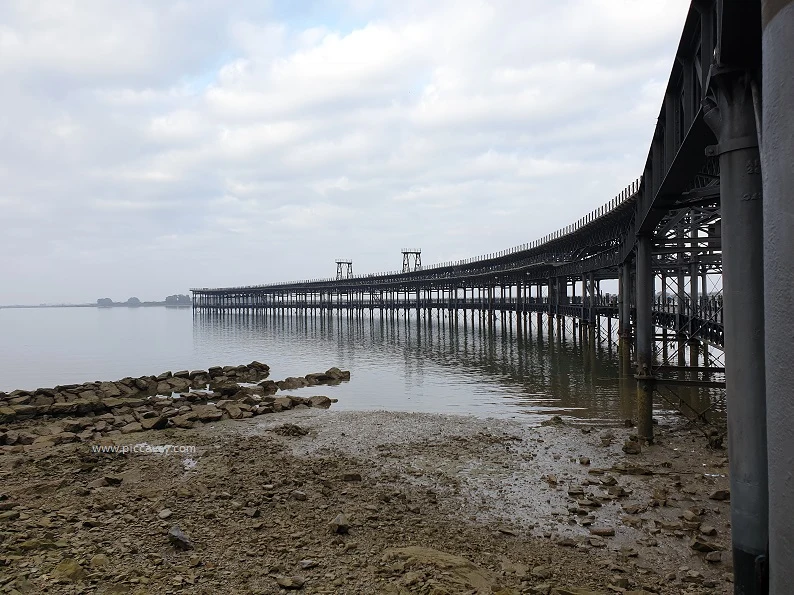 Best Spanish Beaches Huelva
Huelva is the bordering province between Spain and Portugal. The beaches here are huge spaces with beautiful sandy beaches. It maybe the most difficult Andalucía province to reach as the nearest airports are in Seville or the Algarve. Yet that is exactly the charm. Huelva is an unspoilt destination to explore.
Mazagon
In Mazagon/Moguer area the best option is the Playa del Torre del Loro. With 3 kilometres of beach to enjoy it stretches up into Palos de la Frontera. It takes its name from the ruined watchtower built in the 16th century to guard the coast from Berber pirates. (something you can see in many places on Andalucia´s coastline)
Services here are basic with showers and bins. The car park is quite close to the beach. It is a good beach for walks due to the large expanse of sand.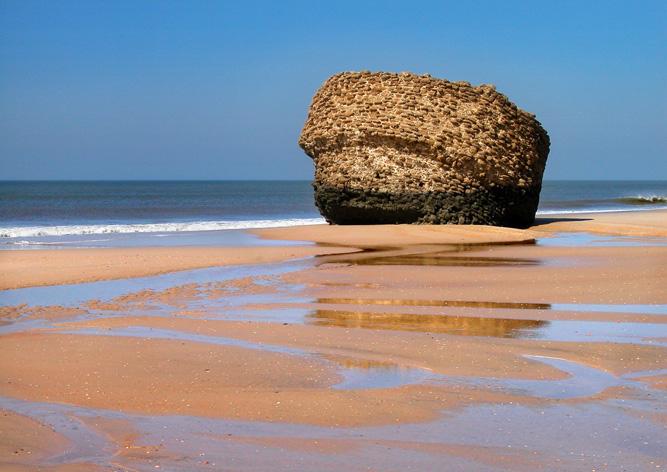 Matalascañas
The beach at Matalascañas is one of the most popular in Huelva. Bordering the Doñana Natural Park, there is an expanse of 4 kilometres of sand to enjoy. It does get busy here in summertime due to the excellent quality and easy access of the beach.
There are plenty of services, showers, childs play area, lifeguard, tourist office…. The beach is called La Torre de la Higuera, taking its name from the tower in the middle of the beach. They also call it Playa de Castilla.
Eat at one of the Chiringuitos or pop over to Comeme on the Paseo Maritimo for a good family atmosphere and great food.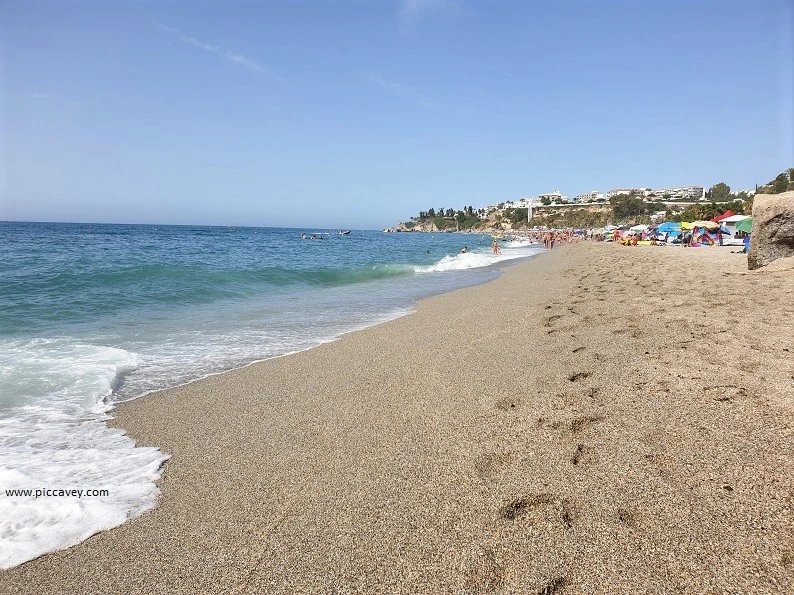 Costa del Sol Best Spanish Beaches
The Costa del Sol has lots of coastline to enjoy, however I have my favourite spots. Here are three of them:
Nerja
Nerja has quite a few different beaches to choose from. My personal favourite is Playa de Burriana. This large beach has plenty of services on the beachfront and on the beach itself. Although its quite a distance (walking from the main town) by car it takes a few minutes. It is located on the other side of the Parador de Nerja.
It stretches 800 metres across and has a mix of very fine gravel and sand. There are showers, public toilets and lifeguard services on the beach. In this part of Nerja you have quite a few shops on the main street and plenty of restaurants to choose from.
The most typical are the beach chiringuitos such as Merendero Moreno shown here.
The street above the beach is very steep, something to bear in mind when planning your day here.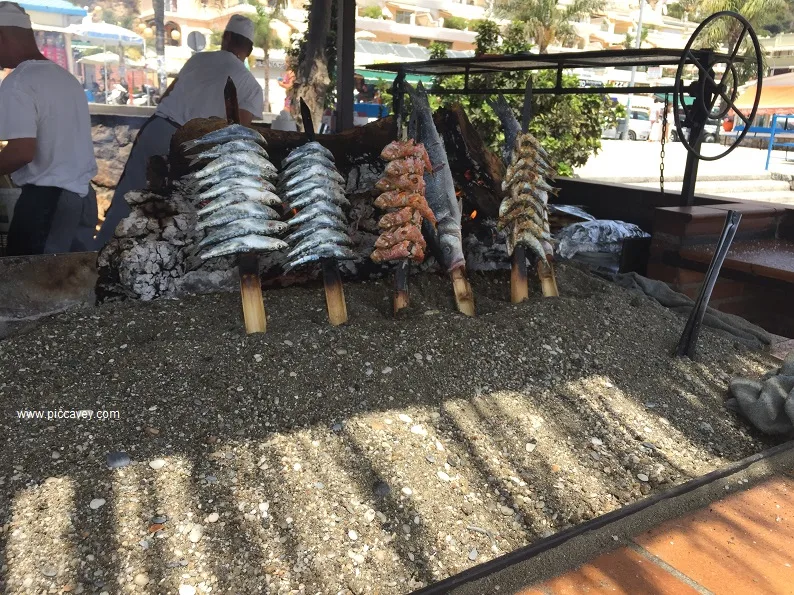 San Pedro
San Pedro is just down the coast from Marbella. A quieter more residential area, San Pedro has plenty of beaches to choose from. All with beachbars, restaurants and market stalls along the beach promenade.
There are plenty of services here, showers, lifeguards, public toilets and water sport activities. Book at table at the Chiringuito Nuevo Reino, the oldest in Spain, in business since 1957 and enjoy a Paella, seafood or whatever takes your fancy.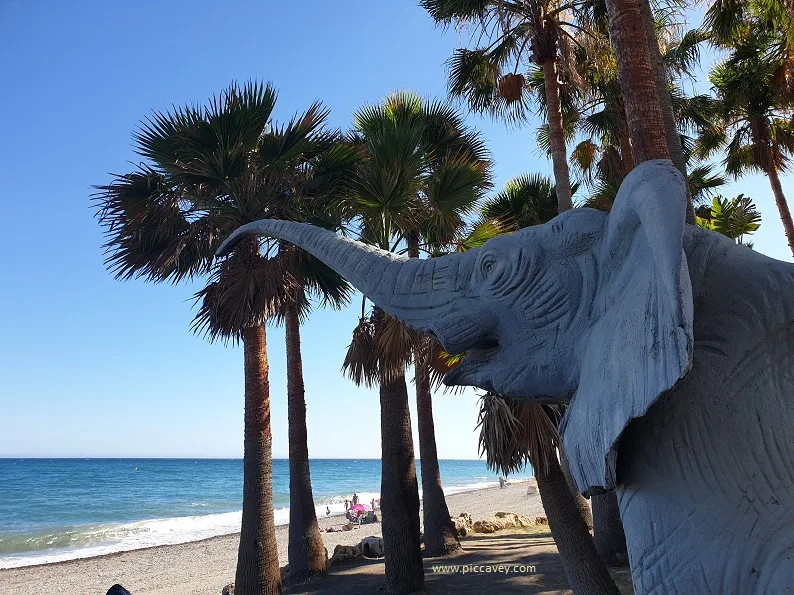 Cabopino
Set on the other side of Marbella, this area seems to be mainly used by local residents and people in the know. Its a quiet stretch of beach but it has good services and 1.5kms of space. With golden fine sand and plenty of bars and restaurants. It has gained popularity in recent years but it is less crowded that other areas closer to Marbella. (The beach nextdoor to Cabopino beach is called Playa Artola and may have nudists)
There are also quite a few opportunities for water sports such as kayaking, jets skis or boat rides. At the Marina you can see the boats in the port or pop to Andys beach bar which is a great place to eat here. Another option is Chiringuito Las Dunas which is on the beach itself.
Which ones are your favourite Best Spanish Beaches ?
Travel Resources to Plan Your Visit
Here are some resources to help you plan your own Spanish Beach Escape:

Please Note:
This post contains affiliate links, which means that if you click through and make a purchase, I will receive a small commission.
All thoughts, feelings and opinions shared on this blog and in this post are my own.