Lisbon is one of Europe's most beautiful cities. Packed with wonderful places to visit and experience.
Whilst lots of its attractions are busy with tourists there is still plenty to see in Lisbon that is off the beaten track. Away from the Avenida da Liberdade and Praça do Comércio lies the real Lisbon. The city which locals enjoy everyday.
Let's take a look at what to see and do in Lisbon, Portugal.
Experience the city like a local.
Visiting Lisbon, Portugal
Watch a Football Match
Lisbon has three top-flight teams you could go and watch, the most famous being S.L Benfica. They play at the 60,000 capacity Estádio da Luz and qualified for the last Champions League 2019-2020.
Another local football team is Sporting CP, European Cup winners in 1964. They play at the José Alvalade Stadium which was built to host matches in the European Championship in 2004. In fact some of the most famous Portuguese personalities are from the world of Football… Cristiano Ronaldo, Luis Figo and José Mourinho.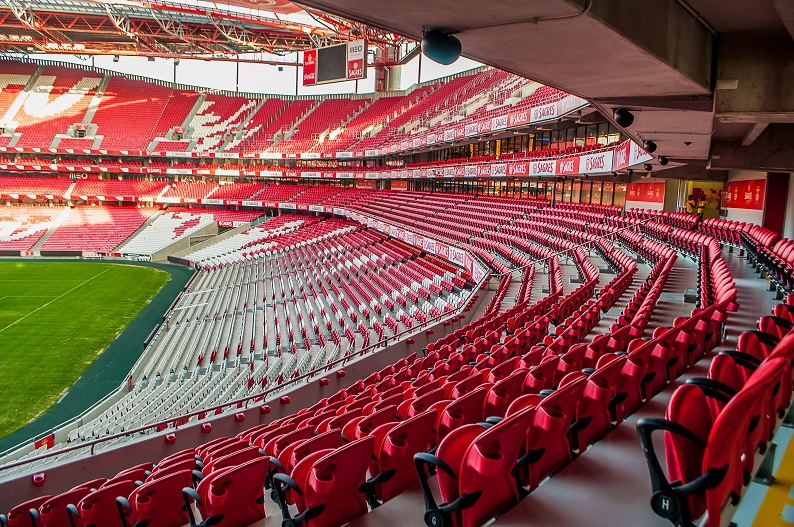 Hiking in Lisbon Portugal
The Camino de Santiago or Way of St James is a popular Spanish hiking route. However it has two different Portuguese starting points. One of which is in Lisbon, Portugal whereas the other is further North in the city of Porto.
The area around Sintra and Lisbon is well known for boasting lush forest and a superb cliff-lined coastline. The Sintra-Cascais Natural Park has stunning views of Pena Palace (UNESCO World Heritage Site) as well as other sights such as the Peninha Sanctuary or the beautiful beach known as Praia do Guincho.
These hiking trails will get you off the main tourist routes while you enjoy the beautiful countryside and coastline.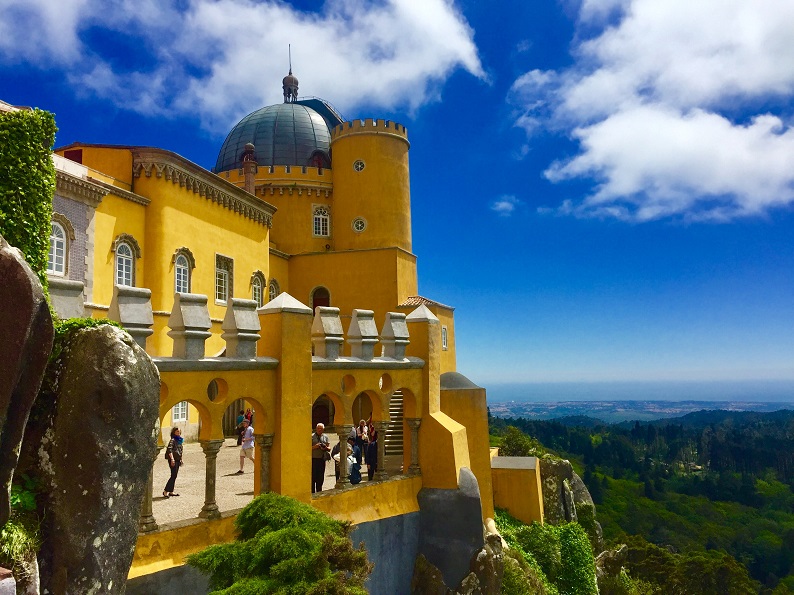 Lisbon Bars & Clubs
To truly understand a city as a local, it's a great idea to get out and hit their bars and clubs. Lisbon is full of wonderful places to visit, but one or two stand out as great for seeing how the locals live.
Bicaense is really popular with locals. It used to be old Tasca and now hosts jazz nights and film nights. Pensão Amor was once popular with sailors and those on overnight stays in the thriving ports, but it's now a café bar with a bookshop theme.
Amigos da Severa is also away from the usual tourist haunts, and it's reportedly the birthplace of Fado, a music genre that can be traced to the 1820s.
Street Art in Lisbon Portugal
Much of the city's street art is hidden away from the typical tourist traps, but Lisbon attracts a wide range of artists both from Portugal and further afield.
From downtown Lisbon, the iconic docks and hidden away on secluded suburban walls, the vibrant and colourful works created by local artists gives those with the time and patience to find them, a real treat. Book a spot on a Street Art Walking Tour of Lisbon.
For those looking for gifts or who enjoy window shopping. Head to Avenida da Liberdade, the most exclusive shopping street in the Portuguese capital. With designer boutiques, a handful of smart restaurants and bars, this chic avenue is the place to browse and spend a few hours. DeliDelux is a gourmet food store and my personal favourite on this street.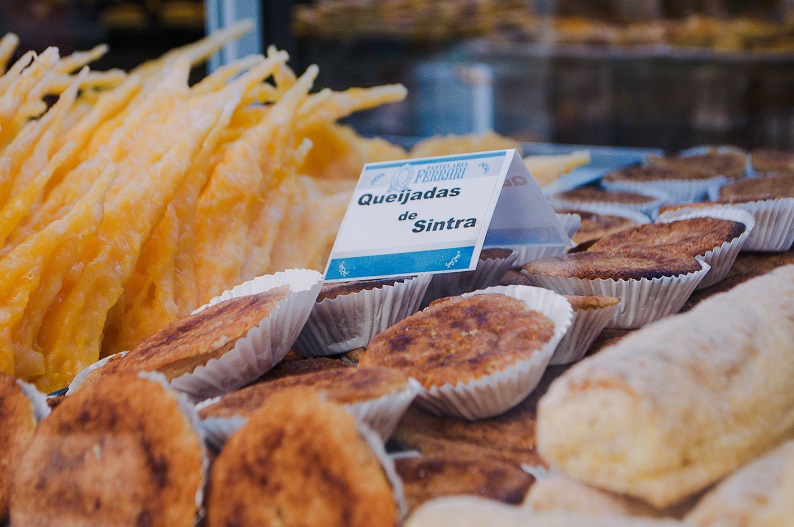 Typical Food in Lisbon Portugal
While Pastéis de Nata is practically world famous, its not the only typical food in Lisbon. Don´t miss Azeitão cheese. Made in South West Portugal, this unpasteurised sheep´s cheese has a protected denomination.
What is Bifana ?
Another must eat are the delicious Bifana pork sandwiches. Other popular dishes in Lisbon are Cod, Squid or seafood based. Due to is proximity to the coast and its riverside location they are the most typical recipes in the region. Learn more about the local food scene on this Treasures of Lisboa Food Tour
Please Note:
This post contains affiliate links, which means that if you click through and make a purchase, I will receive a small commission. All thoughts, feelings and opinions shared on this blog and in this post are my own.