Al Andalus was once the name of the region in Southern Spain. Now called Andalusia, this legacy is still visible in the different towns and villages. The Moorish and Mozarab culture has impacted on the architecture cuisine and traditions.
Here are ways to make your visit to Granada, Cordoba or Almeria more exotic, getting a taste of the Moorish influence in first person.
Al Andalus Food
There are many Moroccan restaurants dotted around the streets, you can taste a wonderful cous cous, Lamb tagine, or even have some Falafel, but my personal favourite is Chicken Pastela o bastela accompanied with natural lemonade with sprigs of fresh mint.
In Granada the most authentic place is Restaurante Arrayanes, on Cuesta Marañas 4. Mustafá Bougrine has been running this restaurant since 1996, its halal and alcohol free. The best drink is the fresh lemonade with fragrant mint. Have cous cous with caramelised onion, Pastela, it´s all good. In Granada you can even hava Morocco style Tapas at Om Khalsoum on C/Jardines. Named after the great Egyptian singer, Umm Kulthūm, possibly the best Arab singer ever. This place is usually full so get there early. (around 8.30pm) Especially if you want a table rather than a spot on the bar.
For Almeria there are a few places that spring to mind, my personal favourite is Teteria Al Medina. It´s not in the smartest street in Almeria, C/Paz 2, but it is authentic, the lemonade pictured above was amazingly zesty and I enjoyed my lunch there when I visited in Winter 2011. In the city centre there is the Restaurante Aljaima on C/Jovellanos 12. Expect good quality cous cous, made fresh each day. This is a well turned out restaurant and the service was good.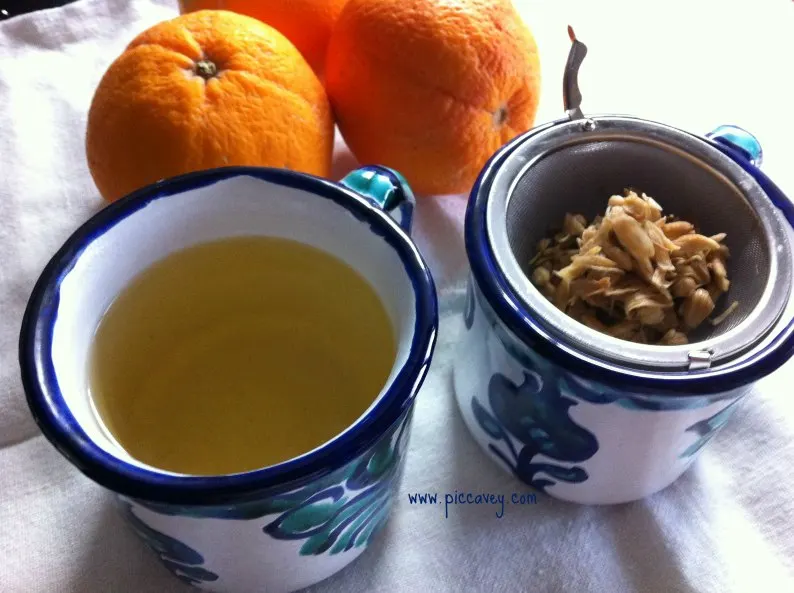 In Cordoba head to the Restaurante Teteria Hammam at C/Corregidor Luis de la Cerda 51, this is not far from the mezquita, has friendly staff, Great moroccan food and a nice roof terrace.
MINT TEA
Get some proper Moroccan Tea and pastries. Find Teterias and bakeries all the way along Caldereria Nueva in Granada. They serve fruit shakes, infusions and teas as well as food and baklava. I also like Teteria El Bañuelo which is just off Paseo de los Tristes at Calle El Bañuelo 5, it has a water feature near the entrance and is a cosy, quiet place to take a break.
Salon de Té, Cordoba
In Cordoba there is a wonderful Salón de té at C/Buen Pastor 13, this place has a lovely patio with plants and inside there are several rooms with coloured cushions and Arab style interior, a large selection of teas and sweet pastries. The Rest Teteria Hammam previously mentioned also offers tea and pastries.
For Tea in Almeria, you can go to Teteria Al Medina, previously mentioned or try Hammam Almeraya at C/Perea 9, they open everyday at 4pm, they also have Arab bath facilities too.
ARAB BATHS old & new
Baths you can see historic examples inside the Alhambra itself and also on Paseo de los Tristes, visit El Bañuelo, A captivating XI Century building. Open 10am to 2pm Tues to Sat. Free entrance.
For the ´modern´version there are several around the city but my recommendation is Aljibe San Miguel. It has 7 different pools and is a good price for the services offered. You need just need to take a swimsuit along. Call before you go to get an appointment.
In Almeria, the historic Arab baths can be found in the second part of the Alcazaba, here you can see a typical Muslim house and next to it the ruins of the baths of the troops. Another example of historic Arab baths is Sierra Alhamilla these baths have been working since Phoenician and Roman times as there are Thermal springs waters at the site of 58ºC. A blend of historic features and modern facilities, they are in use today in this Hotel complex. Spanish Website Sierra Alhamilla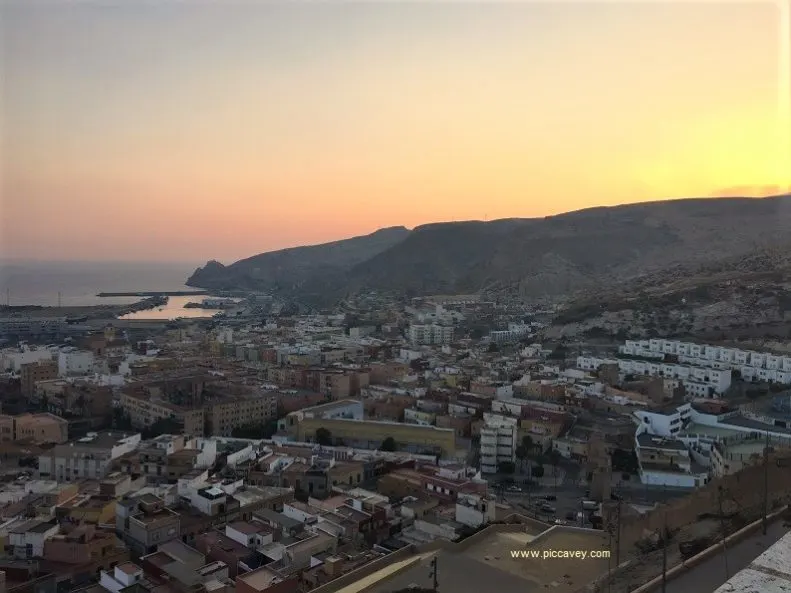 Aire de Almeria
For the modern version go to Aire de Almeria which is located at the beautiful Plaza de la Constitución, nº 5, it is part of the hotel there. They offer Arab baths, and also have an optional massage done on warm marble stone. Another alternative is the Hammam Almeraya at C/Perea 9 not far from the Calle Las Tiendas.
In Cordoba visit the Baños Arabes de Santa Maria are from the 10th Century in C/Velázquez Bosco and from the same period there is also the Baños Arabes Medina Califal are at C/Luis del Corregidor Luis de la Cerda, 51 they are closed on Monday, but it´s free to go in on Wednesday´s other days it´s 2 euros entrance fee . These were discovered by accident in 1903.
Find the new version on C/Almanzor, 18. The Baños Arabes de Cordoba which are built on the site of 15th century Roman baths. Book your experience here
SOUKS + BAZAARS
Walk through the Alcaiceria (the walls look authentic however they are modern) in Granada or along the Caldereria Nueva, see the colours, smell the spices and the leather items being sold along these tiny streets. You just feel like you are in Morocco. my favourite gifts are the gorgeous little soft leather slippers with coloured sequins on for children, the soft leather satchels and bags, the brightly coloured glass cups for tea are also an original gift with a special bag of Moroccan mint tea to go with them.
In Almeria the Plaza Vieja used to be the Bazaar but there is no trace left. In 19th century the current square was built on this key site. However towards port of Almeria you will see Arab immigrants in the neighbourhood. Despite the legacy of Al Andalus there are no bazaar style streets in Almeria left.
Go to the Plaza Maimonides, Cordoba, very close by you can find the Zoco Municipal, here you can browse the different stalls and find craftwork or a nice gift to take home. Also each January in Cordoba there is a medieval market held, in the Plaza del Potro they hold an Arab style bazaar with food and gifts for sale on the stalls. Southern Spain certainly has clear influences from its past
HISTORY
Take notice of the small details, even in the most unlikely corner you can see Moorish influence in the Architecture. Mudejar decorations in tiles and ceilings, mosques dotted around Andalucía. Qiblas inside Catholic churches and Cathedrals. Street names beginning with Al or with Bib come from previous Arab names. In Granada you can see many examples of ´bib´ being used, it means door or gate. Bib Rambla is the most obvious example. Echoes of Al Andalus are literally everywhere.
In Almeria the Church of San Juan was built on the site of the main mosque and inside you can still see the Mihrab forming part of this church, of course the best example of Moorish architecture is the Alcazaba on the hill overlooking the city. The Gardens outside Auditorio Maestro Padilla are home to Faluca Almariya, a replica of a Moorish-Hispanic boat from the 10th century.
In Cordoba I cannot overlook the wonderful Medina Azahara outside the city, you can go buy car or on a trip organised by the Local tourist office. it´s well worth it as it has great examples of Moorish architecture and amazingly conserved. I have to mention the Grand Mezquita with its coloured arches inside and the details on the outside walls too. If you don´t see anything in Cordoba you must see this Mosque. It is one of the most important constructions of Al Andalus.

In Almeria not far from the city centre, there is even a service to Take a Camel Ride! can´t get much more Arabian than that!
Little Morocco – Al Andalus influences in Southern Spain