Where is Montilla?
Montilla Moriles is a Wine Region in Southern Spain. The town of the same name Montilla is in Central Andalusia. Just 32 miles from Cordoba, with a population of 32000. Montilla does produce Olive Oil, yet it is well known for its traditional wines.
Montilla Moriles Wine Region
Overview
There are over 50 wineries in this D.O region. ( Denominación de Origen)
Montilla´s vines cover 5,025 hectares or 12,417 acres of local countryside
The name of Amontillado wine specifically comes from the Montilla style of wine.
History – Montilla Moriles Wine
Here´s a quick look at the Wine history of Montilla. Local archaeological studies have traced grapevine seeds dating as far back as the 8th Century B.C. As early as the 3rd Century B.C Montilla wines were well known across the Roman Empire.
Even the philosopher Seneca drank Montilla wine. Proof of this lies in the ceramics pieces from Cordoba, identified at Monte Testaccio in Rome. Of course when clay pots (amphora) were exported from Montilla to other regions, the pots had identifying marks on them.
So it´s clear that the history of quality wine production goes way back in Montilla. Later in 966 it is documented that two thirds of the vines in Cordoba were pulled up. Ordered by the Caliph of Cordoba, Al-Hakam II. The Muslim ruler tired of seeing men come to pray at the Mosque in a drunken state. For the next 300 years wine was a problem for Muslim rulers in the Caliphate. Although it was never banned completely. The sweet raisins were too tasty to ban grapes entirely.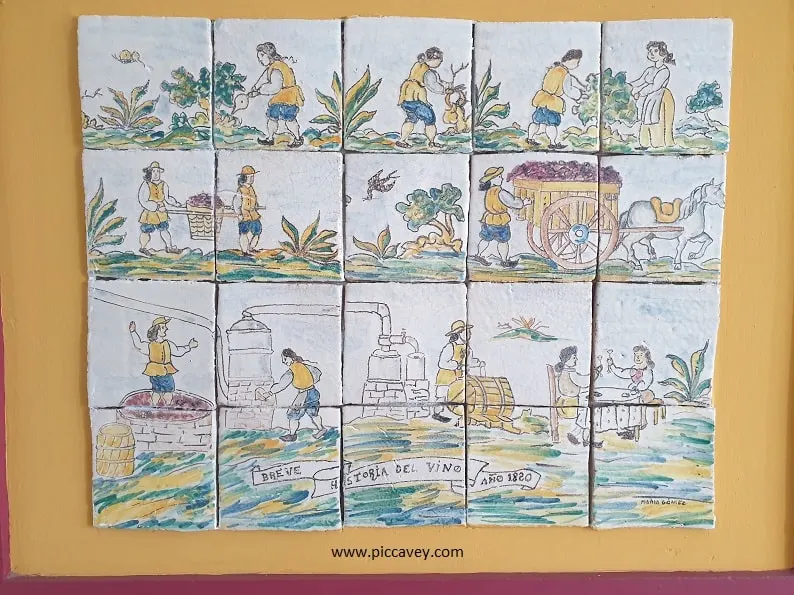 Exports from Cordoba to the World
From the 14th Century as the Catholic Kings gained power in Southern Spain things improved for the wine industry. In the 15th century The Alcazar de los Reyes Católicos in Cordoba was the shipping point of wine exports from Montilla. Taxes were collected at this point before sailing the River Guadalquivir to cities of the Roman Empire. It is known that Olive Oil from Cordoba province was also exported.
After that in the 16th century, the Fortified Wines from Montilla Moriles became more popular. Easier to transport as they were more resistant to temperature due to their sugar/alcohol content. In the 17th century the criadera/solera system which is typical in Montilla extended in a big way across many wine cellars. Around the 18th century the use of the term amontillado increased too. Referring to the style of wine produced in Montilla.
In 1846 amontillado wine served as inspiration to Edgar Allen Poe. He wrote a short horror story called The Cask of Amontillado. Clearly Montilla Wine had won over Poe after savouring it himself.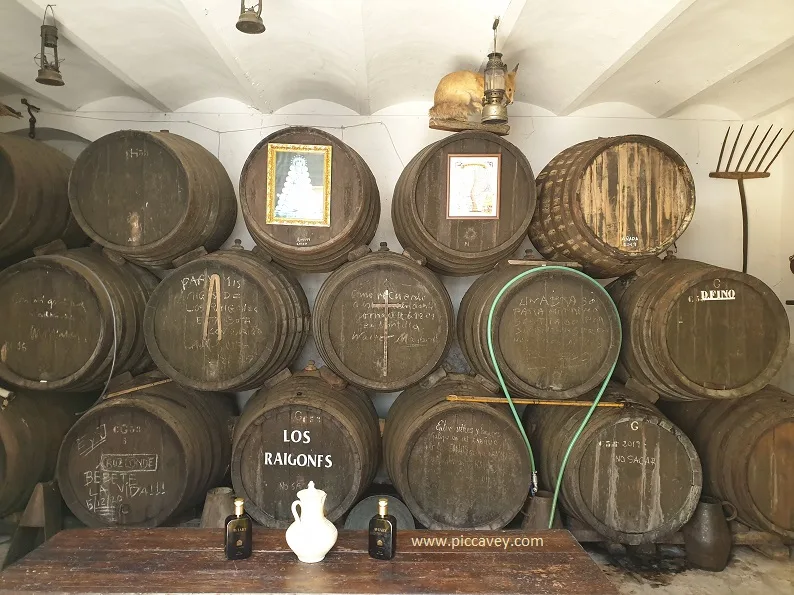 Montilla Climate + Geography
Montilla-Moriles soil is rich in calcium carbonate; white in colour yet poor in natural organic material. Its not very fertile, with a simple mineral structure of limestone and silica. It´s low in sulphates and chloride, however it retains moisture well. This type of soil is perfect for a wine growing region. It increases the nutrient intake of the vines. This land along with hot summers and cold winters, gives Montilla wines their characteristic flavours and qualities.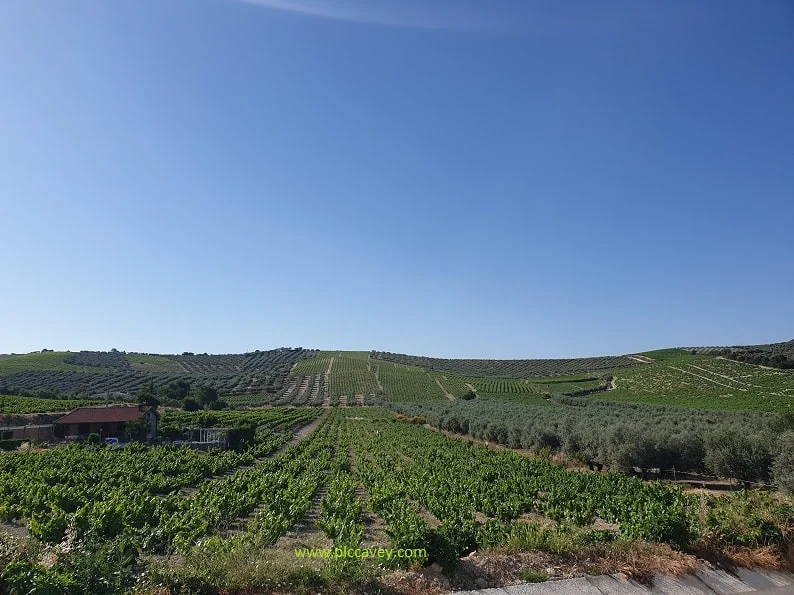 Montilla Moriles Grape Varieties
Authorised grape varieties in this wine producing region are:
Sauvignon Blanc
Baladí Verdejo
Pedro Ximénez
Moscatel de Grano Menudo
Moscatel de Alejandría
Macabeo
Torrontés
Verdejo
Chardonnay
Lairén
Types of Wine in Montilla Moriles
Vino Joven – Young wines
Fino: The most typical wine from this region. This clean bright wine is pale yellow in colour. Although it may even have olive coloured tones. It´s complex yet delicate. With notes of yeast, almonds, hazelnut and tobacco. Expect a dry yet smooth taste with a lingering flavour on the palate.
Amontillado: Made with the same methods as fino wine. However this is left to oxidize years longer. Taking care of the specific conditions, temperature, humidity levels etc. Amontillado wine is amber or brown-yellow in colour. The taste is much more complex than fino.
Oloroso: has a rich mahogany colour that is achieved with a steady oxidization process. It´s more rounded than the amontillado flavour, but not quite as complex. Oloroso is full-bodied and smooth on the palate.
Palo cortado: This wine that is a similar colour and taste as amontillado yet the sensation in the mouth is more like oloroso.
Moscatel: Sweet wine from moscatel grapes when they are very ripe or even raisin like. Moscatel wines can be young or matured wines with varying styles and tastes.
Pedro Ximenez: This wine is very thick and syrupy. Almost black in colour. Made with only Pedro Ximénez sun dried grapes. It is used to make a reduction and sauces due to its high sugar content. Also sometimes it is used for dessert.
Montilla Brandy is also produced locally.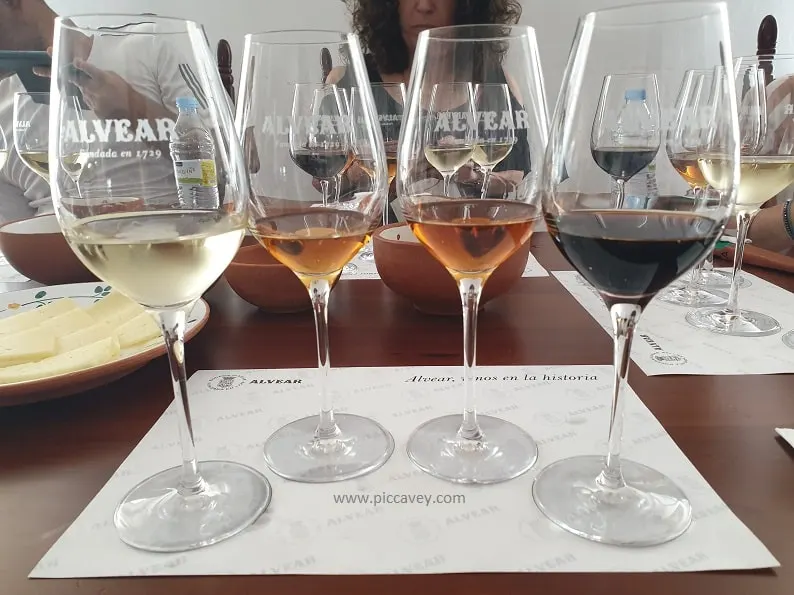 Alvear
The bodega Alvear is the oldest vineyard in Andalusia. Founded in 1729, it was also the first wine producer in Montilla to sell to England. In the 1900´s the Conde de la Cortina, also known as Francisco de Alvear y Gómez de la Cortina was key in the development of the business. Expanding the grounds of the vineyard. Selling wines to other regions of Spain and beyond. That same family still run the winery eight generations later.
I visited in late June to see their vineyard and taste some of their wines.
Marques de la Sierra – A Young White wine, crisp and fresh. Very easy to pair. 100% Pedro Ximenez Grape. 12% Vol
Fino C.B – A Dry Fino wine. The flavour of this wine lingers, it fragrance reminds us of the smell of the wine cellar. Perfect for pairing with tapas like prawns and jamón iberico. Other good pairings for fino are asparagus, wild mushroom and artichokes. 100% Pedro Ximenez Grape. Matured in American Oak. 15% Vol
Oloroso Asuncion – This Oloroso wine has a more balanced taste. It pairs well with spicy foods and game dishes. 100% Pedro Ximenez Grape. Matured in American Oak. 19% Vol.
Pedro Ximenez 1927 – This sweet dark wine has 40.5% sugar (or alcohol) and pairs well with strawberries and kiwi. Fruits with acidity. Although its name is 1927 that refers to the branding, rather than the year : ) 100% Pedro Ximenez Grape. Matured in American Oak. 16% Vol.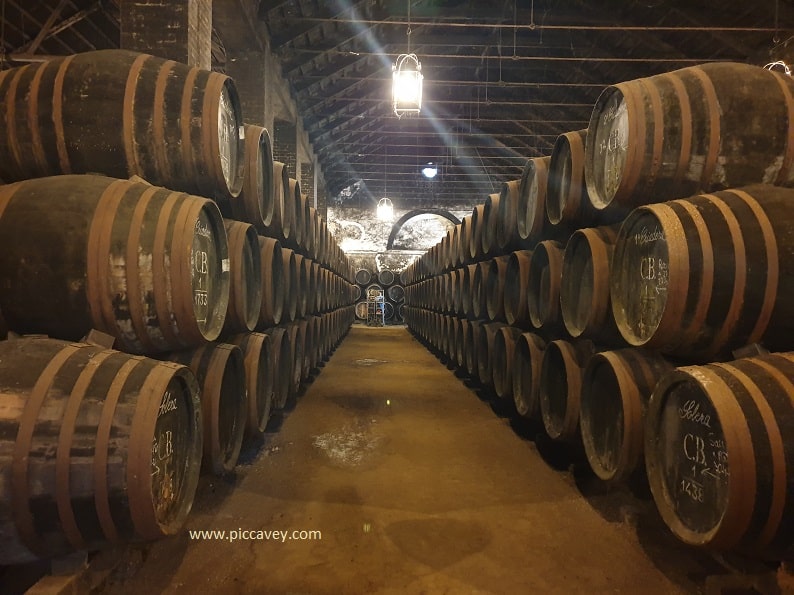 Montilla Moriles Wine Industry
Not only does Montilla produce fine wines, brandy and Olive oil. They also make locally fabulous casks to store the wine in. Tonelería del Sur hand build casks of different sizes for wine producers, whisky and brandy producers across the world.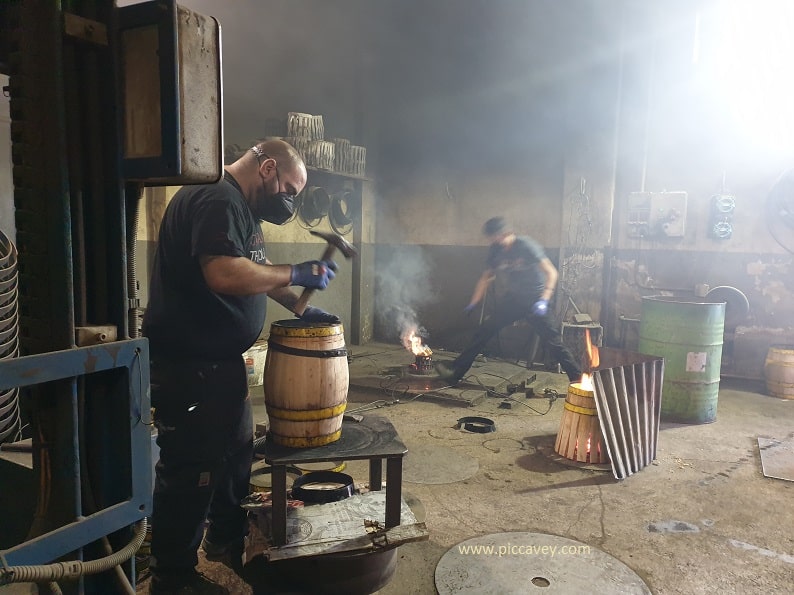 American + French Oak Casks
Both American and French Oak woods are used. French oak is not as readily available as American oak, it is more expensive due to limited supply. American oak is more abundant. Both woods are good for wine production. They vary in the taste that they bring to the wines as they mature.
All of the casks are hand made in the traditional way. The workers shape wooden slats, creating the metal bands and tease the wood into shape with flames. These are made in different sizes according to the country and production it is to be used for. Whisky, Brandy, Wine or other spirits are matured in these beautiful barrels.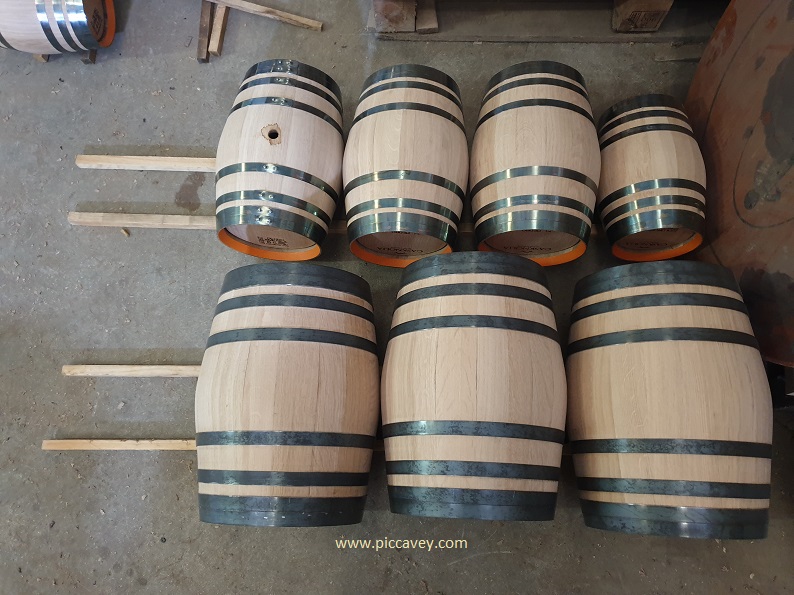 Montilla Moriles in 2021 + Beyond
Lagar Cañada Navarro
Another winery worth visiting is Cañada Navarro. Home to four local producers who call themselves Los Insensatos. Rather than following traditional methods, they are experimenting with new production techniques. Concerned about the fall of fortified wine sales in recent years. They are looking to produce fresher, lighter drinks with new flavour palates. A valiant effort to prolong and conserve their family businesses, through a realistic approach.
Even though they use the same grape varieties, they store the wine at different temperatures and change the maturing process to get different results. After tasting six of their recent wines in a progressive tasting. I can recommend a bottle from Parcela de los Turistas. So named as the land on which these vines are grown, is where the tourists arrive.
These wines can be bought in some local shops in Montilla and are served in local bars too.
Bodegas Robles
I can´t talk about Montilla Wines without mentioning Bodegas Robles. Pioneers in Organic wine production. Although my first visit was back in 2017. This family business has been trading since 1927. When you taste their wines you notice the care and quality they take in each step of production. They are also suitable for vegans.
Personal favourites of this winery are
Bodegas Robles Organic Vermouth (comes in a 3 litre box)
Robles Brut Nature 24 – A Sparkling Wine for Special Celebrations
Piedra Luenga Cream – Organic Sherry Style wine with Oloroso and Pedro Ximenez wines matured in American oak.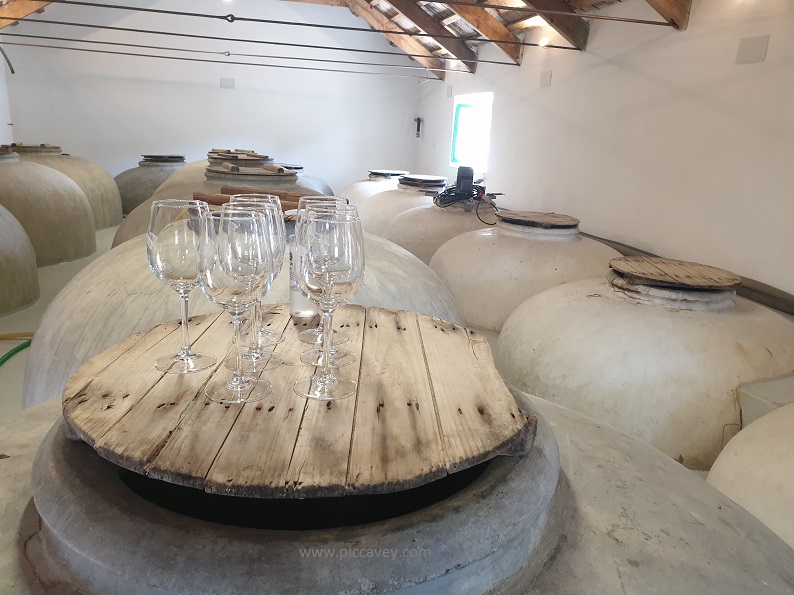 What to See in Montilla, Cordoba
Although you could spend your time in Montilla enjoying wine tastings, visiting bodegas and fill more than a week. There are other things to do in the area. With such stunning Andalusian countryside and typical towns and villages nearby. Outdoor activities and cultual visits are good options if you spend a week in the area.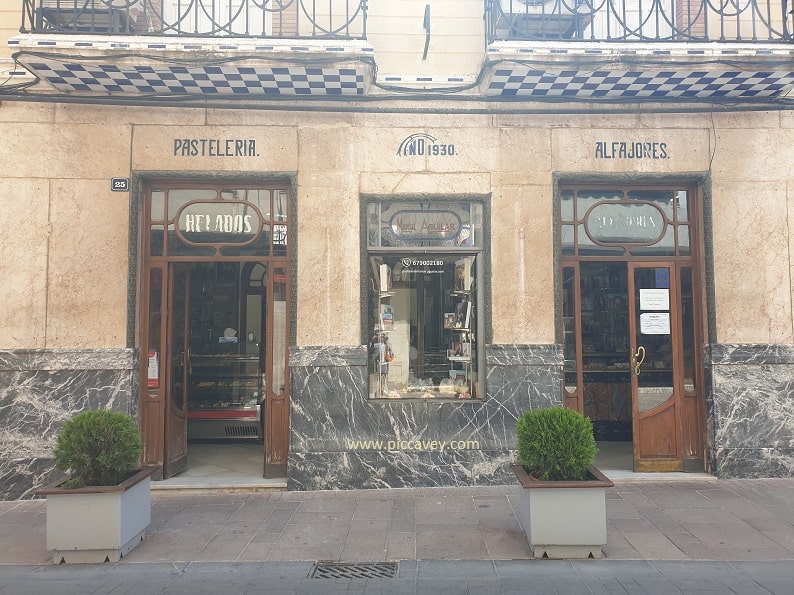 Traditional Cakes at Manuel Aguilar
Where ever I travel in Spain I am always on the lookout for traditional cake or ice cream shops. Montilla did not disappoint. Manuel Aguilar has been in business since 1886 and is well known for sweet treats. Merengue cakes called Pastelones with a sweet pumpkin filling are their house special. As well as biscuits made with Pedro Ximenez wine.
Alfajores are also popular. Made with quality almonds, shaped into small bars and delicately wrapped in silver paper. You can buy them individually or in packets of 12. They also have a counter heaving with cream cakes and pastries which vary according to the time of year. Pure temptation.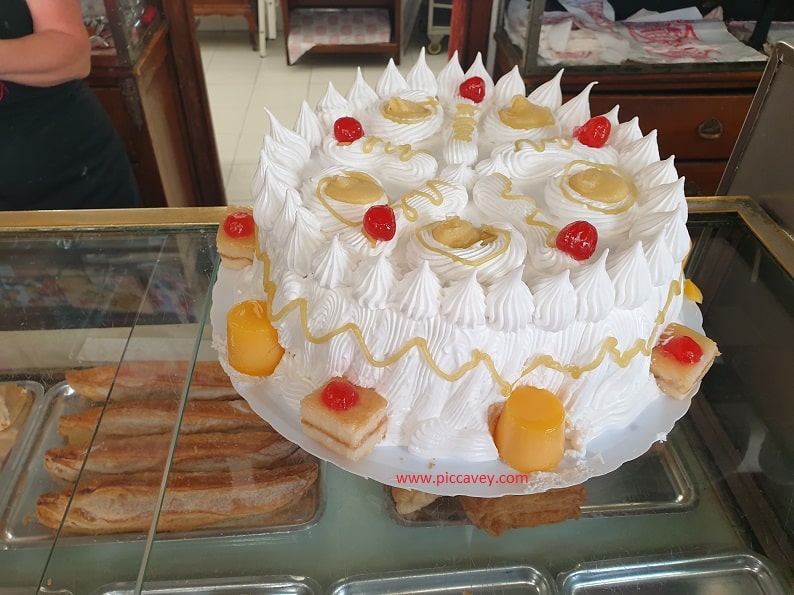 Montilla Old Town
In the old town you come across palatial houses and old convents. Notable buildings such as the Santa Clara Convent (b.1512) or the 16th century Palace of the Dukes of Medinaceli give us an idea of the grand past of Montilla. Important figures such as San Juan de Ávila, Inca Garcilaso de la Vega or the Gran Capitan Gonzalo Fernández de Córdoba have all lived in Montilla. Leaving a unique legacy in this Cordoba town.
The historic quarter of Montilla is some distance away from the vineyards. They are situated on the outskirts where they have more extension of land.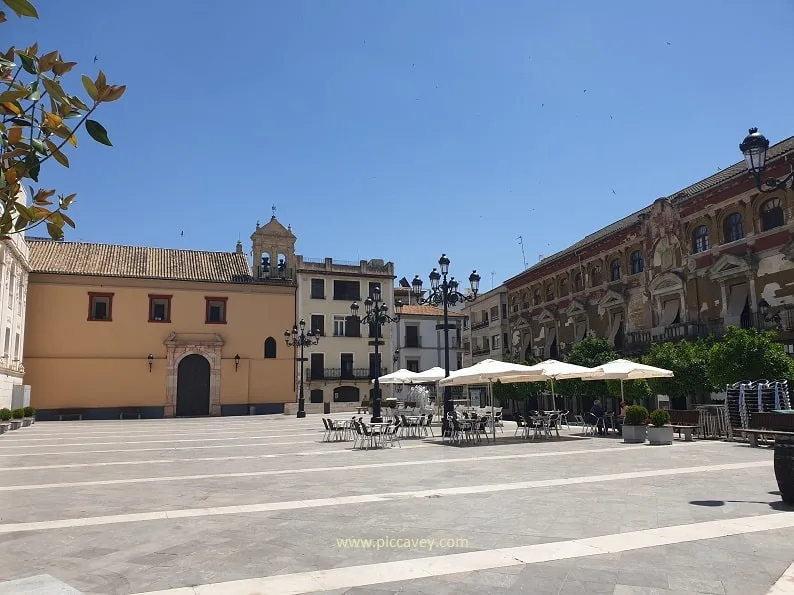 Olive Oil Mills
It´s typical to enjoy a Millers breakfast in Montilla. This consists in a hearty spread of local cheese, ham, olive oil and crusty fresh bread. There are several places Olive Mills that offer this. I visited Lagar Los Raigones.
A family run business with a charming on site shop. The highlight here was an Olive Oil made from a little known variety Pajarera. This variety of olives is less bitter than other local olives. So birds always gravitate to peck at these olives. This variety is fruity and sweeter than other olives. Pajarera variety only grows in Cordoba province. The AVIARY oil is limited to less than 2000 bottles per harvest. The presentation of the bottle is also stunning.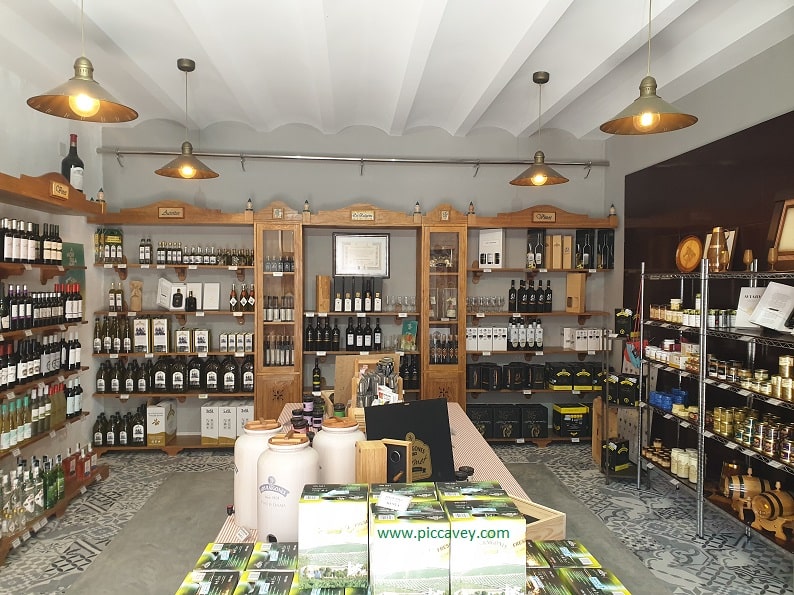 Museo del Aceite Juan Colín
The Olive Oil Museum Juan Colin was another interesting visit. This space has old machinery and millstones from years gone by. You get to see how olive oil is made and can see Olive trees right up close.
The visit here was relaxed and informative. Tasting the locally produced oils with home made bread was delicious. They have a baker in the family so make their own dough onsite to use in the olive oil tastings.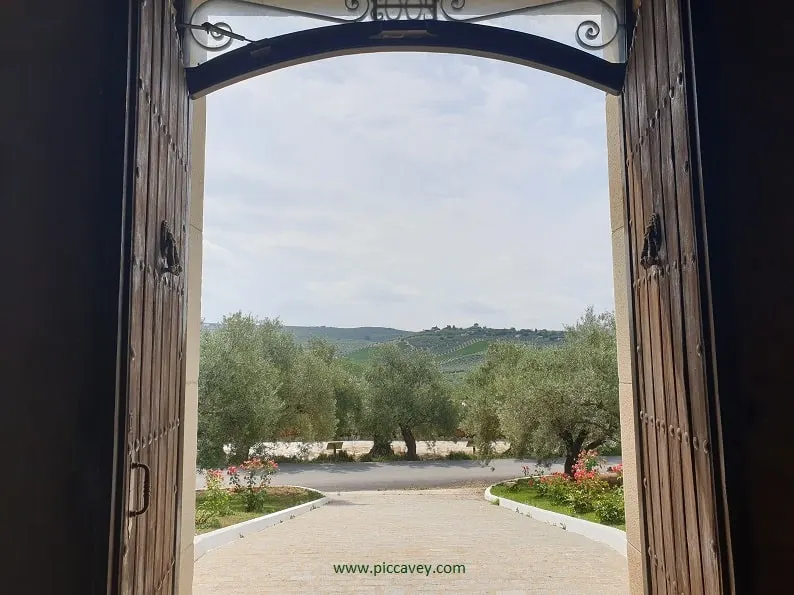 Fly Over Montilla
You can also book to fly over Montilla and see the Olive groves from above. Choose to fly past on a Paramotor flights. They are suitable for anyone, you fly strapped in safely with an experienced monitor with you. You can also book a hot air balloon ride if you prefer a quieter flight over the olive trees and vineyards of Montilla
There are also lots of walking routes around the countryside in Montilla if you want to hike off some of those gastronomic delights. Paintball is another idea especially if you are a large family or travelling as a group. For more ideas of outdoor activities and hikinh routes Montilla Turismo have all the details.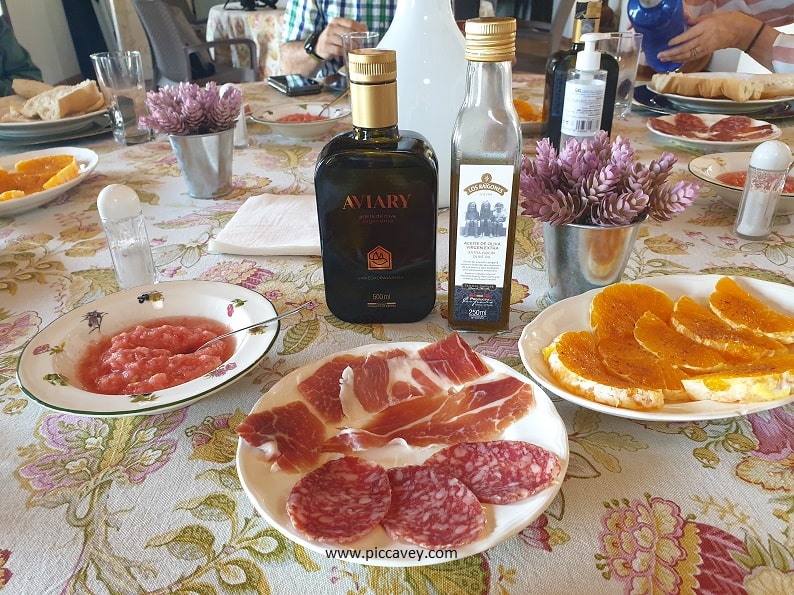 Where to Eat in Montilla
After visiting Montilla on a few different trips. I have tried quite a few restaurants in the town.
Taberna Bolero
This gastrobar has great options for pairing menus. So you can taste some of the best local wines, together with delicious fish and meat dishes. The restaurant owner oversees every single ingredient that comes into his kitchen. Ensuring the quality and freshness. This is a firm favourite of mine after visiting on a few different occasions.
Bolero started out as a wine cellar but evolved into a restaurant, serving the best wines of Montilla. The family really understand wine thanks to their hands on experience as growers and producers.
Address:

Calle Fuente Álamo, 9

Closed on Mondays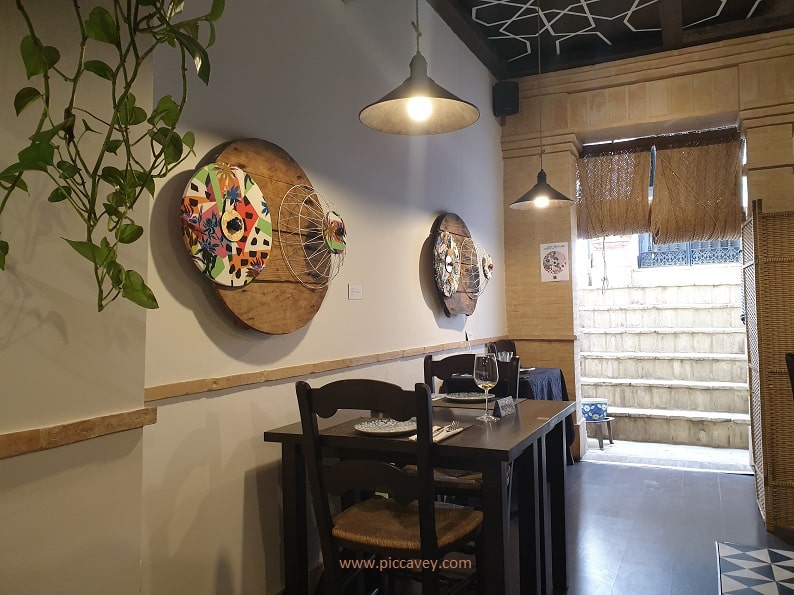 Barril de Oro
This bar right at the heart of Montilla has excellent tapas and friendly service. Try the house special Flamenquin Cordobés, which is a fried roll, of pork, ham and cheese. They are typical in Cordoba and here its one of the their most popular tapas.
Address: Av. de Andalucía, 26
Closed on Mondays
Taberna Rincón del Conde
A more traditional restaurant with typical dishes such as salmorejo, oxtail (rabo de toro) and all the local favourites. If you visit on the weekend (Friday to Sunday) I would book your table ahead of time. It does get busy.
Address: Calle Don Gonzalo, 7
Closed on Tuesdays
Hotels in Montilla
When I stayed in Montilla, I slept at Hotel Don Ramiro a 3 star hotel in the centre of town. It had just had a major refurbishment. The team there were very accommodating and friendly. It costs around 70 euros per night (depending on seasonality/availability)
Breakfast was outside on the outdoor terrace. The rooms were spotlessly clean and comfortable.
Getting to Montilla Cordoba
Air: Nearest Airport: Federico Garcia Lorca, Granada, Malaga Airport is a little further but also a good option.
Road: Montilla has good connections by road. With an exit on the A-45 motorway (connecting Cordoba to Malaga) ALSA bus service also have routes with stops in Montilla.
Train: There are also RENFE trains coming from Cordoba (high speed connection from Barcelona and Madrid).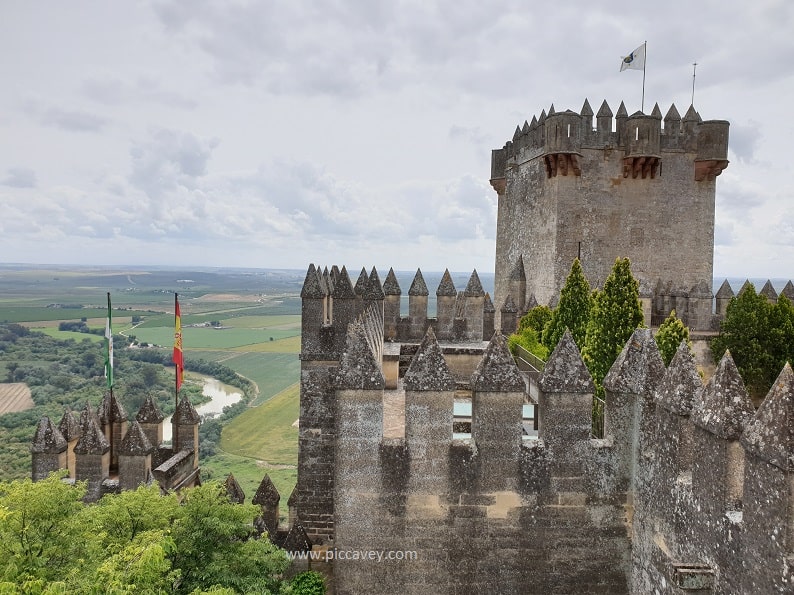 Day trips from Montilla Cordoba
If you plan a longer stay in Montilla. There are quite a few places visit nearby. The closest options that you can reach with just a short drive are:
Montilla Moriles Wine Region in Spain
Please note: I was hosted by Montilla Tourist Board for the purpose of creating this review, however all opinions remain my own.
#amontillate