Although Mallorca is known for its beaches and fabulous Majorca Hiking Routes an favourite for cyclists year round. The capital city on the island is sometimes not the main destination. I spent a week in the city of Palma de Mallorca to visit some of the best attractions. Here´s my insight into the shopping, cultural activities and gastronomic highlights of Palma.
So if you fly into Palma de Mallorca it maybe worth extending your stay to see some of the city when you visit.
Exploring Palma de Mallorca
As soon as you arrive in Palma, you´ll notice the Cathedral Basilica de Santa Maria. Also known as La Seu, this beautiful gothic construction dominates the skyline. Located on the edge of the old town and almost at the sea front. Built on the site of a former mosque in the 12th century, it took a very long time to complete. Although they began in 1229 it wasn´t consecrated until 1601
You can visit the moment and pre book Palma de Mallorca Cathedral Tickets. As well as the stunning Rose Window made of more than 1200 pieces of stained glass. Other highlights are the parts of the choir that were designed by Catalan architect Antoni Gaudi.
Did you know that it´s 13 metre Rose Window is one of the largest in the World?
During some months of the year (summertime) you can visit the rooftops. When I was there in Springtime there were high winds and we couldnt take this part of the visit. But the views over the bay must be stunning from up there.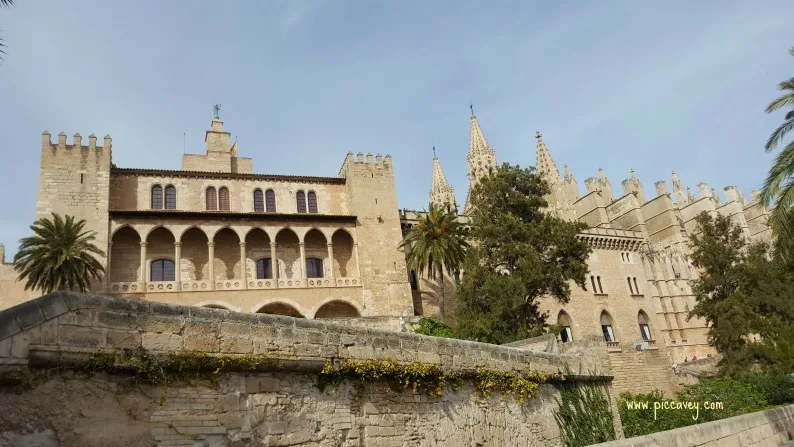 Almudaina Palace
Still used as a Royal residence today. You can visit the Royal Almudaina Palace (next to the Cathedral). Built in the 14th century, it has beautiful sea views from many areas of the palace.
With different additions from Monarchs over the centuries the building, which began its life as a moorish military fortress has been altered many times on the inside. Nowdays it serves the King of Spain as a summer residence.
Es Baluard Art Gallery
On my most recent visit to Palma de Mallorca I spent a morning at Es Baluard Contemporary Art Gallery. Located in a modern building adjacent to Palma´s old city walls. The gallery has over 700 pieces exhibited. Some are by well known Spanish artists such as Joan Miró, Picasso, Joaquín Sorolla and Antoni Tàpies.
The location of the gallery is just as attractive as the art installations they have hanging on their walls. You can wander along the ramparts and enjoy sea views across Palma bay as part of the visit.
Red Tourist Bus
Like many large cities, there are different areas that will be worth seeing during your time in Palma. While I was there I got a 3 day pass for the Big Red Tourist Bus. This was useful as my hotel was in the Marina area. Yet I visited the Old town and other parts of the city during my stay. Although I did lots of walking. Some of the journeys I needed to make were too far out. The Hop on Hop Off bus was a good way to get to harder to reach places in the city.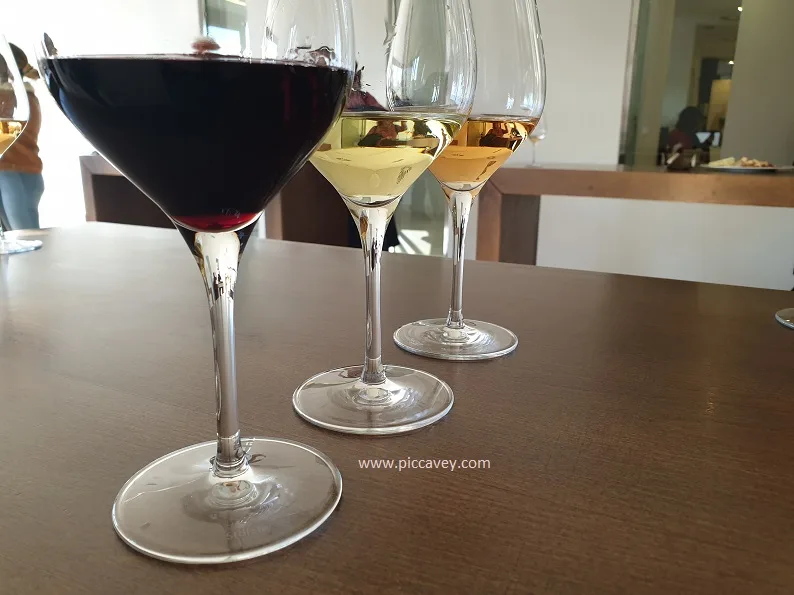 Wine Tasting
While I was in Palma de Mallorca I visited Vins Nadal. A local winery in Binissalem, some 27kms from the city centre. Since 1932 this family business has been producing wine using the autochthonous varieties in this region. In the D.O Binissalem there are quite a few grape varieties. Here´s the list:
Red: Manto Negro, Callet, Tempranillo, Syrah, Monastrell, Cabernet Sauvignon, Merlot, Gorgollassa, Giró Ros.
White: Prensal Blanc, Macabeo, Parellada, Moscatel de Alejandría, Moscatel de Grano Menudo, Chardonnay.
So it was a wonderful opportunity to head over to their vineyard to sample some of their wines and learn more about production in this part of Spain.
Did you know that there are 70 wineries on the island of Mallorca?

Shopping in Palma de Mallorca
Whenever I am travelling I always like to make sure I have time for some shopping. In Palma de Mallorca, the most exclusive shopping area is located around the Paseo del Borne. Designer boutiques such as Louis Vuitton, Carolina Herrera and Sandro are all here. The Zara store is located in the old cinema. A stunning 1930 building by architect Gaspar Bennazar.
This area of town also has some smart pavement cafes and wine bars worth spending time in too. Try Bar Bosch or the Rialto Café.
One of the most popular souvenirs on the island is Jewllery by Majorica. Made to a specific technique since 1890, these man made pearls are durable but not from the sea, like natural pearls.
When I travel to Mallorca, its a bit of tradition, I always try to bring a new Majorica back with me. They are less expensive on the island than in Spain. Their HQ is in Manacor (home of Rafa Nadal) and they actually have a factory shop there too.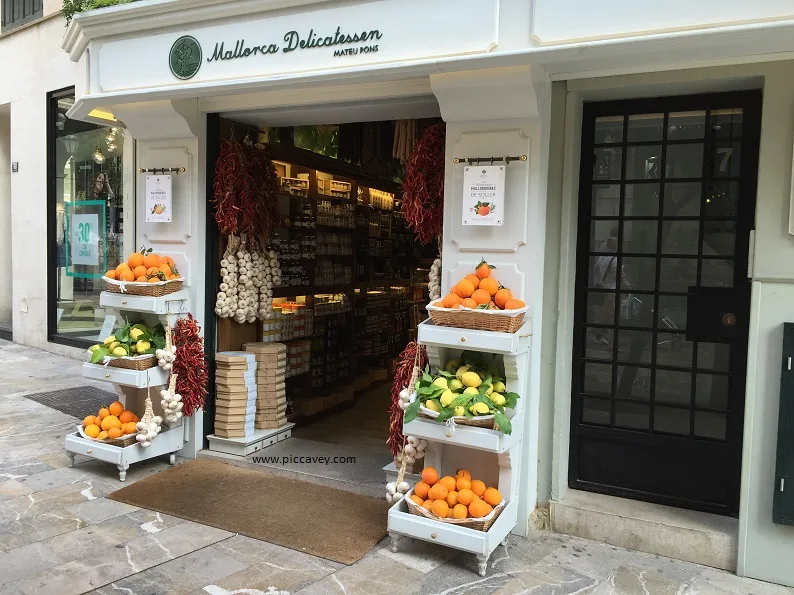 Eating out in Palma de Mallorca
Mercat 1930
Close to the Marina, this large venue has different food offerings in each corner. Set up like a gastro market. You can choose between Spanish Ham, Asian noodles, sushi bar or a comforting Spanish Omelette. The best thing is that if you are with a group of people you can all eat different dishes. Or even choose various dishes and share them.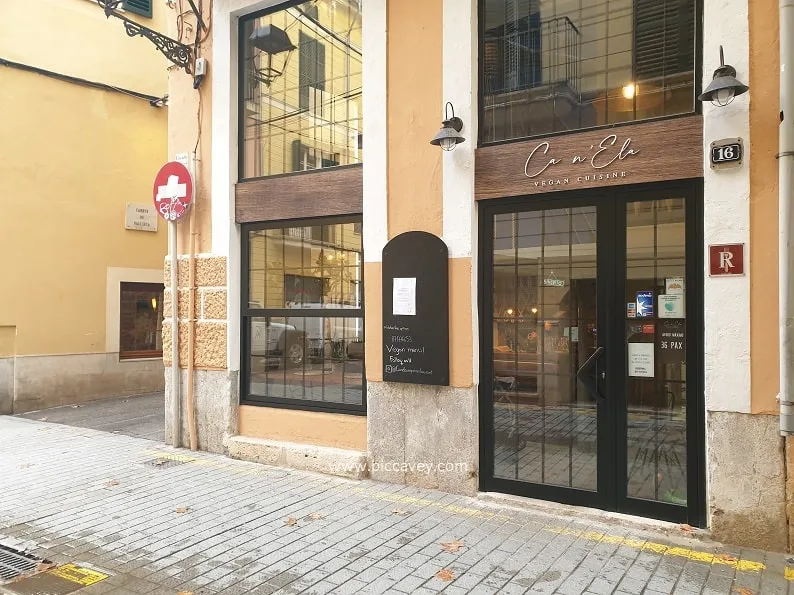 Ca n'Ela
In the old town on Carrer de la Mar, 16. Ca n´Ela is a Vegan restaurant with a mid week menu. Perfect to get a healthy meal in a cosy homely setting. They open Monday to Saturday for lunch and dinner. As it is a small bar I would book ahead if you intend to go. Find them on Instagram under: canelaveganrestaurant. Opened in late 2021 by Mother and Daughter team, they are very welcoming. As a solo diner I really had a good experience there. (Ca n´Ela is also Pet friendly.)
Cappuccino Palau March
Yet another tradition of mine when I am in Palma de Mallorca. I always stop to eat at Capuccino Palau March. The location and setting of this place is unbeatable.
Next to the Alumdaina and the Jardin de la Seu, it is set inside an historical building called Palau March. They open from 8.30am daily and close around midnight. You can have breakfast, brunch, lunch, dinner or just drinks here.