Granada City Neighbourhoods
Living in Granada city for years now, I am often asked about apartment rental and life in the city of Granada itself. So here is some specific information on this. Choosing an area to live in for the whole year isn´t the same as picking the best area for a hotel stay on a city break. Living in the city permanently will bring up other challenges and needs.
To help address other Frequently asked Questions I wrote this: FAQs Moving to Granada based on readers questions and emails.
Granada is a popular University town. Rentals are generally negotiated for term time (from 1st Sept through to June) or on 6 month contracts. Trying to find somewhere to rent for shorter periods can be very challenging. (2-5 months). There are certain times of the year when the rental market is very busy.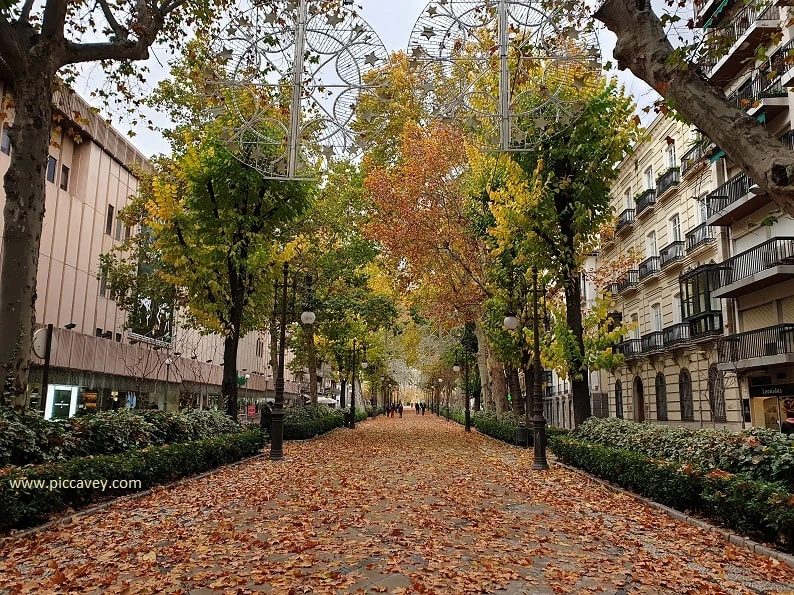 Granada for Students
As students return to Granada at the end of August beginning of September Student apartments and accommodation are snapped up quickly as new arrivals settle in for the new term. Around Christmastime again there is some movement in the local rental market and then again in June. (after the exams are done) Landlords tend to rent out large (and old) apartments to students that pay per room. These buildings are often totally filled with students and can be noisy. So it´s worth checking out the building you intend to rent in and find out how many owners are in the building verses tenants, for example.
Most visitors seem to look out for the same few things. WiFi, Internet connection is always high up on the list. Local tenants won´t be too concerned about this. Parking is a big deal and not always easy to find (even paid parking). The things that you may have as high priorities may not be the most problematic things when you actually get used to daily life in the city.
Here are the things I recommend you prioritize when house hunting in Granada.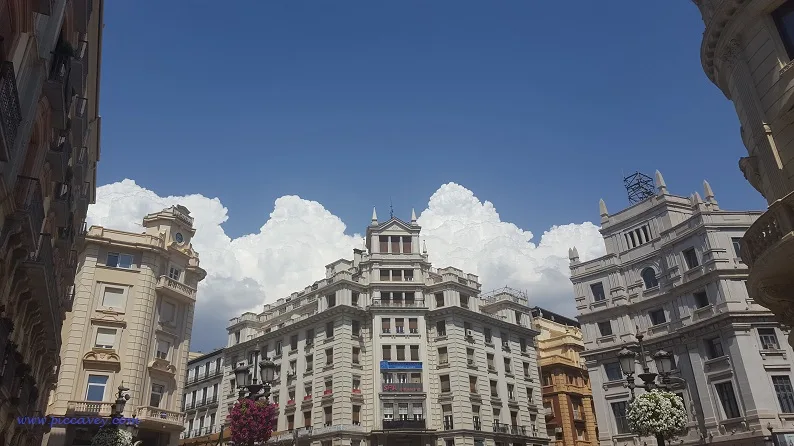 Most Important Features to Consider:
Heating: Look for ´calefaccion´ if you are staying in the cooler months of October – March. Granada gets very cold. The mountains are nearby. Sierra Nevada brings a cool breeze into the city from the mountains. Insulation in Spanish buildings isnt as sturdy as in Northern Europe.
Avoid ´Butano´ the orange gas bottles used for hot water and boiler systems. Check your apartment has central heating system or in Spanish calefaccion.
If staying in Granada city between June – Mid September check for Air conditioning and other cooling devices like awnings and shutters. (toldos, persianas) Heat can be extreme in Granada. Highs of 43C in summer and overnight minimums of 25C some nights.
Check if the community bills are included or if you have to pay anything extra. This is a monthly fee for the general upkeep of the building. (cleaning, lift maintenance, painting, general repairs to the common spaces, rubbish collection)
Parking. If you intend to have a car in Granada, I would strongly suggest looking for locations below Pedro Antonio de Alarcon, Camino de Ronda or Arabial. This part of Granada is more spacious and modern that the historic centre. This way you are more likely to find garages, parking spaces and even homes with a cochera included. In the Realejo and Albaicin car parking spaces are very expensive and difficult to find. They may not even be outside your door.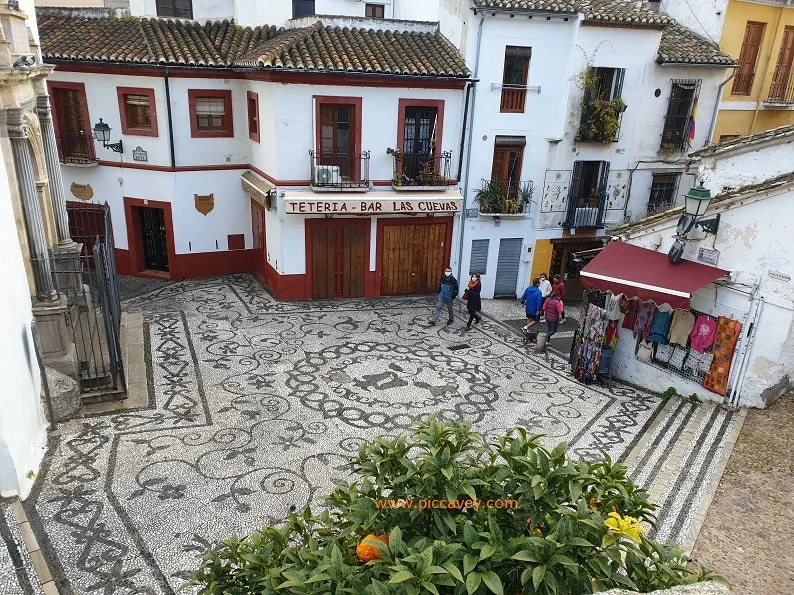 Internet Connection in Granada
Wifi is not really a huge problem, if you like a property and it doesn´t have wifi don´t be put off you can arrange this easily afterwards. More and more property owners have this a standard now. A property that doesnt have internet connected shouldnt be a game changer.
You don´t actually need a car if you live in Granada. Public Transport around the city such as the bus service, walking or taxis all work pretty well and are not too expensive. Use the app PIDETAXI to prebook taxi pick ups at a specific address and time. Distances aren´t huge you can generally walk around unless it is really hot or you have to go uphill (Albaicin) with lots of heavy shopping.
I think it is a good idea to choose a Rental in Granada in a barrio with a café or bakery nearby. So you can easily walk out of your accommodation to get a hot drink or a loaf of freshly made bread.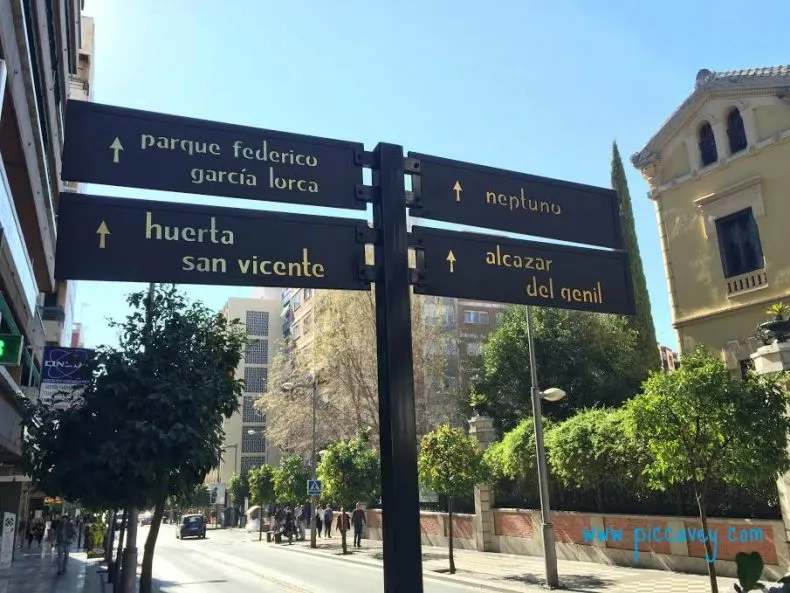 In case you are unfamiliar with the layout of the Granada city, here is a quick overview of the different barrios
Granada neighbourhoods
Albaicin + Sacromonte
The old quarter of Granada, opposite the Alhambra palace. This area runs from Plaza Nueva right up to the Mirador San Nicolas and varies greatly. The lower Albaicin is next to the city centre and on the lower part of the hill. Whereas the heart of Albaicin, high up above the city, the centre of the neighbourhood around Plaza Larga feels like a village in itself.
The Camino de Sacromonte is a long road that comes away from the Albaicin on Cuesta de la Victoria. It heads directly into countryside. Lined with cavehouses, its very touristy due to the Flamenco caves and businesses along this area.
This area is difficult for parking and doesn´t always have access to the door by car or taxi (This depends on the street). Cobbled, narrow and even stepped streets are characteristic of this neighbourhood. It may not be the most practical for everyday living, it is probably the most characterful. Shopping in the neighbourhood is done in small shops dotted around the barrio. (or at the weekly food market on Plaza Larga)
This location is far from the Alhambra as it is located on the hill opposite and also quite far from the main university buildings and adminstrative centre of Granada. The lower Albaicin depending on the street is better located. Some residents of the Albaicin are also unhappy with the busier streets attracting tourists. Sometimes visitors bother residents with noise, rubbish or even walking into to private spaces of homes in the Albaicin.
Also worth noting is the difficulty to get building work done in this area of the city. As it is UNESCO World Heritage site, getting licenses and permissions is more difficult and restricted than in the rest of the city.
Realejo
Historically this neighbourhood was the Jewish quarter of Granada. Spanning from Calle Angel Ganivet up to the edges of the grounds of the Alhambra. This neighbourhood is full of history and character but well located too. Most streets are accesible by car although parking spaces may be difficult to come by. Food shopping in this area is simple as you are close to the city centre. There are also some small specialist stores in the neighbourhood itself.
There are quite a lot of businesses on Calle Molinos and Calle Pavaneras, the main streets of the Realejo. In this barrio there are modern buildings and some older. This is a good location for city centre and has lots of buses nearby. Some streets are quite narrow, some maybe stepped or steep. Do your homework before agreeing to anything. There are some squares that have busy bars and terraces that would be noisy on the weekends. Worth taking into account.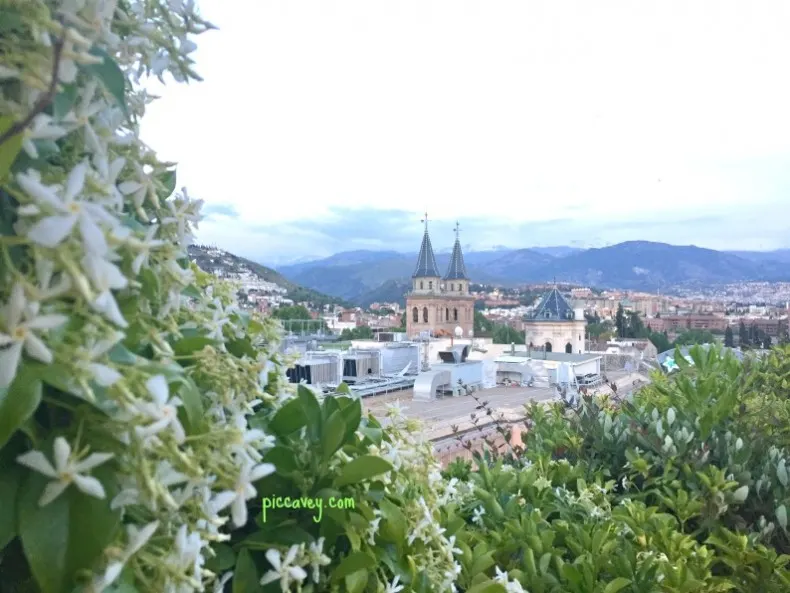 Granada Centro – Ronda
The centre of Granada city is more or less the area between Gran Via and Camino de Ronda. The downtown. Generally speaking older properties (historic areas) are towards the top of this area, close to Gran Via and the Cathedral. The further down the city you go (Calle Pedro Antonio de Alarcon, Arabial etc) the more modern the buildings are. This part of Granada maybe the most noisy. So worth checking the soundproofing of the apartment if you intend to rent here.
Think 1960´s etc. and tend to less characterful. Of course as they are more modern they have more space for cars. This newer buidlings are more likely to have parking spaces available. Food shopping in this area has the San Agustin Market (off Gran Via) and plenty of choice as this is the city centre. Hipercor and El Corte Ingles are large stores located in the centre of Granada.
This tends to be quite an expensive area as its the very centre of the city, the commercial hub. So it maybe worth looking on the outskirts for the same budget to see the difference in what kind of accomodation you could get. 600 euros in the centre compared to 600 euros in Armilla looks quite different in what type of property you can rent.
The Metro de Granada has stops in this neighbourhood, Recogidas + Mendez Nuñez.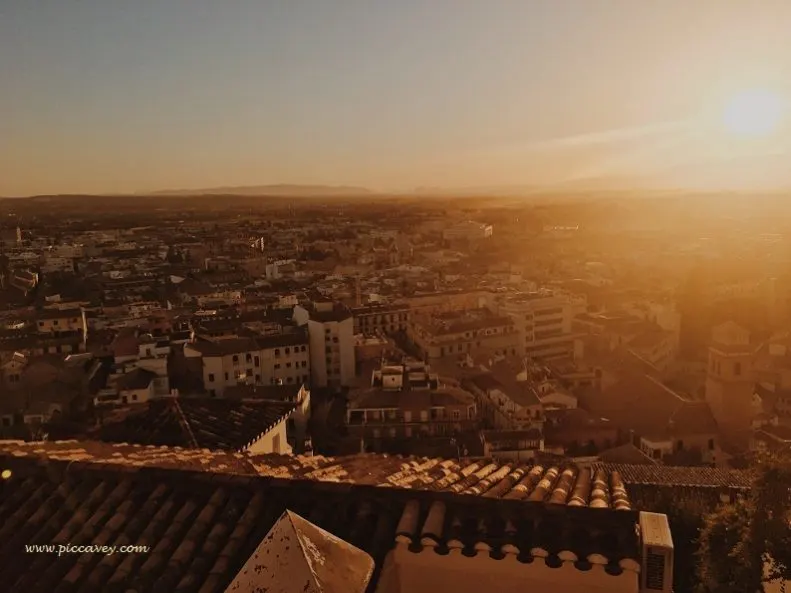 Cartuja – Plaza de Toros
The area around Plaza de Toros, Cartuja and Hospital Real is very popular with students. Above the Jardines del Triunfo, its close to UGR campus and faculty buildings. The Plaza de Toros has lots of good residential areas with modern apartments. Cartuja area can be a mixed bag. Some old buildings with not very good maintenance alongside some good places.
Depending on where you want to be located there are good and less attractive offers. In this area look out for steep hills (when going home for lunch on a hot day)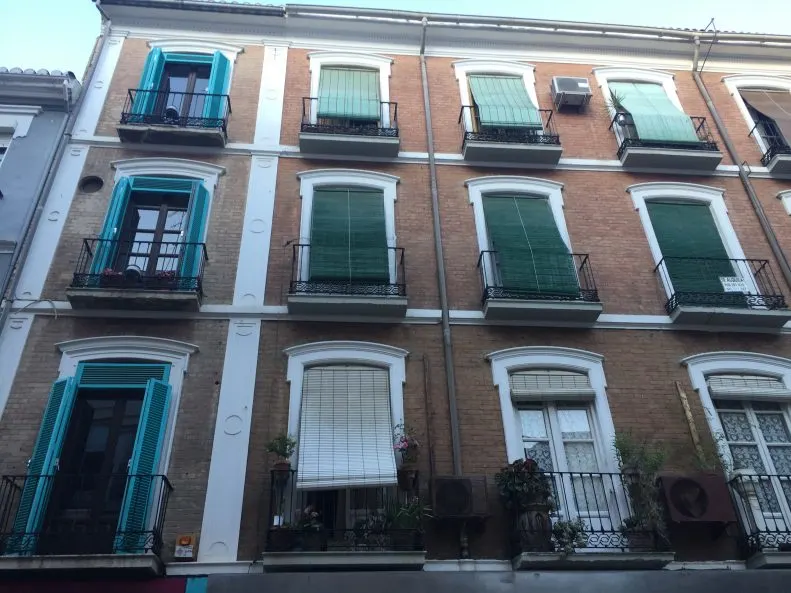 Zaidin + PTS
This neighbourhood is the largest in Granada city (most inhabitants). It begins just past the Palacio de Congresos and reaches as far as Granada C.F ground. The Science Park Museum is located in this barrio. There are lots of good value food and clothing shops in the Zaidin. Merca 80 indoor food market on Calle Palencia is great value for money. The Zaidin has plenty of tapas bars and food places to explore. There is also the large Carrefour Armilla, which is close to the Zaidin neighbourhood.
Parking is slightly easier than in other areas of the city. This area is close to the motorway junctions, so easy to get out of Granada and onto the motorway. It´s probably one of the most diverse neighbourhoods too. With quite a large number of South American and Moroccan residents too.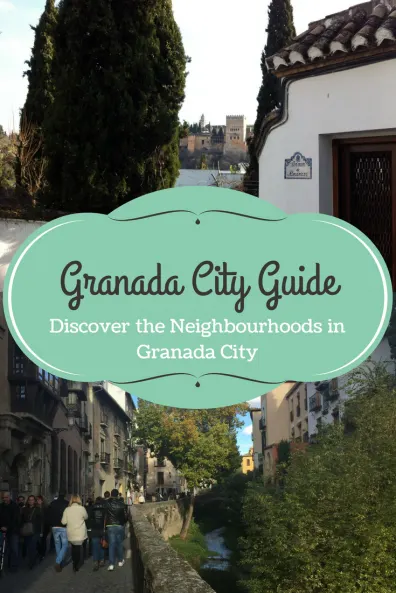 PTS or Parque Tecnologico de la Salud
This relatively new area is the extension of the Zaidin and in fact the city of Granada. Reaching into Armilla this is next to Granada Football ground and also has the main hospital in the city. A new medicine and sport faculty is based here for University of Granada. There are newly built apartment blocks in this part of the city. Many of the new buildings have a shared swimming pool in this new residential area. It is also on the tramline Metro de Granada.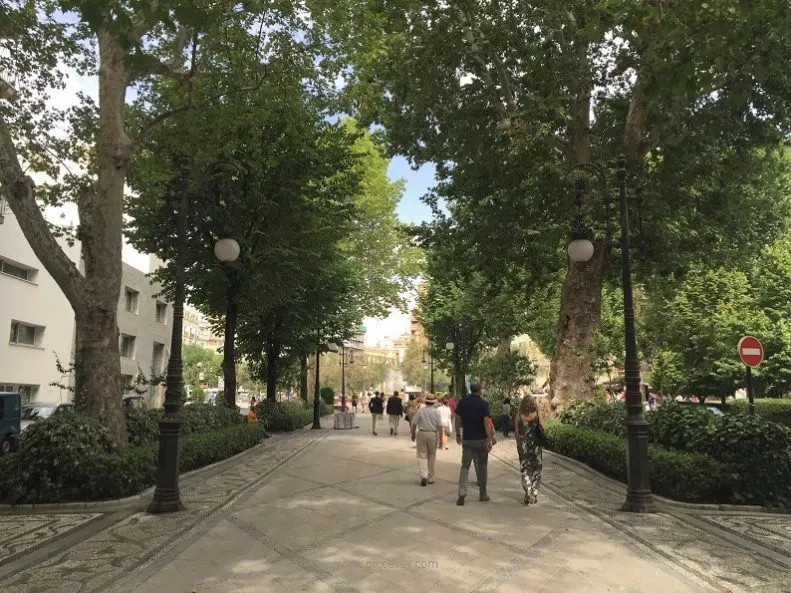 Best Districts in Granada, Spain
Choose a location that suits your workplace or where you will spend most of your time
Dont rush into renting somewhere. It make sometime to find a second choice so make a decision when you are sure.
Visit the area in the morning and the evening too, places change depending on the time of day.
Make sure you have visited the property yourself before paying any money at all or signing anything.
Other Useful Posts:
Please Note:
My website contains affiliate links, which means that if you click through and make a purchase, I will receive a small commission.
All thoughts, feelings and opinions shared on this blog and in this post are my own.