In case of an Emergency Granada Spain here are a few handy tips and general advice. When visitors plan their trip to Granada they often ask me about safety in the city.
Granada is not a huge city. It has a population of 227,383 (2021) and it´s located in Andalusia, Southern Spain. An important University and some tourism, it´s actually quite safe. In a recent study June 2023 by Observatorio de Securitas Direct, Granada actually ranked 3rd in the Safest Cities in Spain.
Some of the cities coming out as less safe in this study were Sevilla, Girona y Valencia.
However here are things to know if you are unlucky and do suffer any incident when you visit.
Coping with an Emergency Granada
Like any major city with lots of tourists, some parts of the city can be more attractive to pickpockets. In Barcelona, where I lived for 9 years, pickpockets were rife. (particularly around Las Ramblas and Sagrada Familia) On the chart above, sadly it has the highest crime rate for any Spanish city.
Granada is much calmer in that respect. However there are still pickpockets about. Just remember that they are are opportunists. We should not make life easy for them when we visit the Alhambra or stay in Granada.
Some hotspots in Granada are:
Alhambra Woods. The slopes that lead up from Plaza Nueva to the Alhambra Palace complex. e.g Cuesta Gomerez.
Granada Bus Station. As this is in the Northern area of the city, you will need to be cautious. Typically people can be found hanging around the entrances and corridors of the bus terminal. (The neighbourhood in the North of the city is the worst crime hotspot in Granada) As a tourist you are unlikely to see this area. The only two things you may need towards this district are the bus station or the Corpus Fair ground when the feria is on in June. The Bus Station has a police presence and is generally OK during daylight hours.
The narrow Albaicin streets around the Mirador San Nicolas and above Paseo de los Tristes.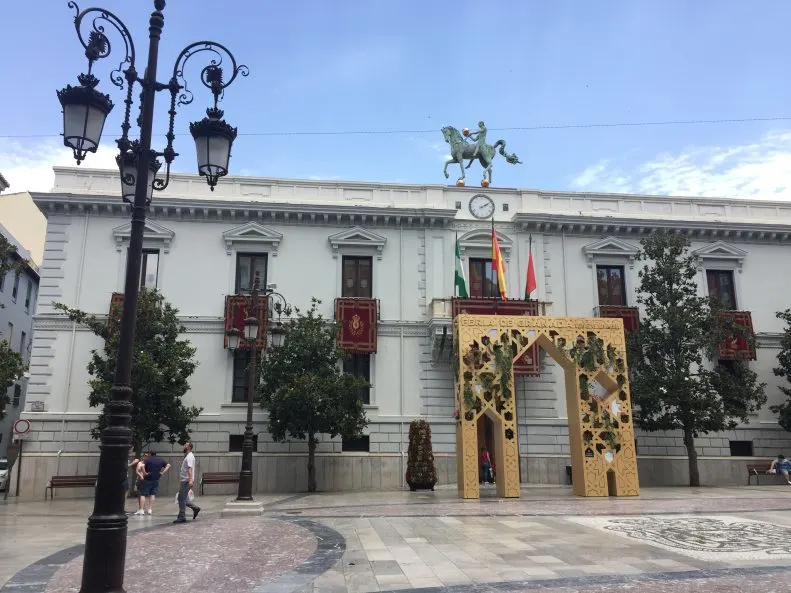 Tourist Hotspots
Popular tourist areas of the city such as Plaza Nueva, Calle Elvira, Plaza Bib Rambla and Calle Navas. Even though these are the most common places that are targeted, any busy bars would be a great place for a pickpocket to operate. Petty crime tends to increase in large crowds and busy places.
When the Easter Processions and the Crosses of May festival are happening there are lots of people in crowds on city streets. This makes the perfect environment for opportunistic pickpocketing.
As in any city please be careful with your belongings when you are out and about. You are perfectly safe to walk around these places but be cautious. Make sure you know where you are going and don´t wave your expensive camera equipment or jewellery around… (especially Gold chains and chunky yellow gold pieces)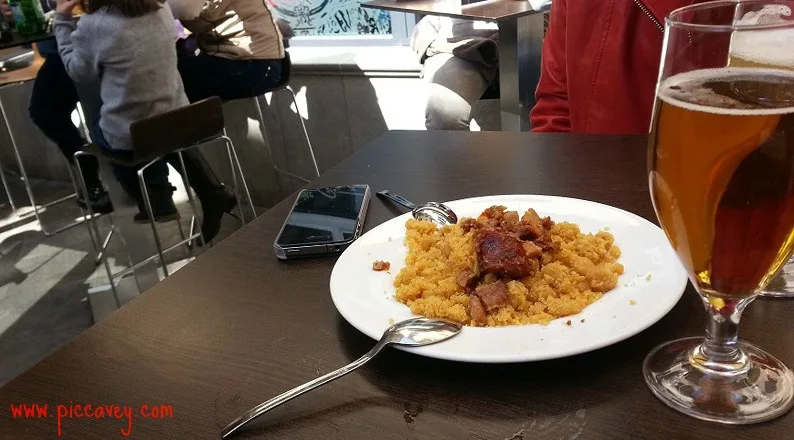 Most Frequent Incidents
Mobile phone theft – Leaving your phone on the table at a restaurant or bar is tempting fate. Often on terraces outdoors theives can quickly manoeuvre to take your smartphone. Its quick and easy for them. For you it means losing a 1000 usd device and your method of communication. Incidents like this are happening on a daily basis across Spain but particularly in Urban areas and Cities.
Thieves often use distraction tactics such as offering you a leaflet for a flamenco show or deal on tickets. At the same time they cover up your phone. Then they take the phone without being noticed. You are left with the leaflet but may not notice that your phone is missing straight away. This can happen on tables on outdoor terraces but can even be inside restaurants on busy days.
Others give you a hug and remove jewellery without you realising!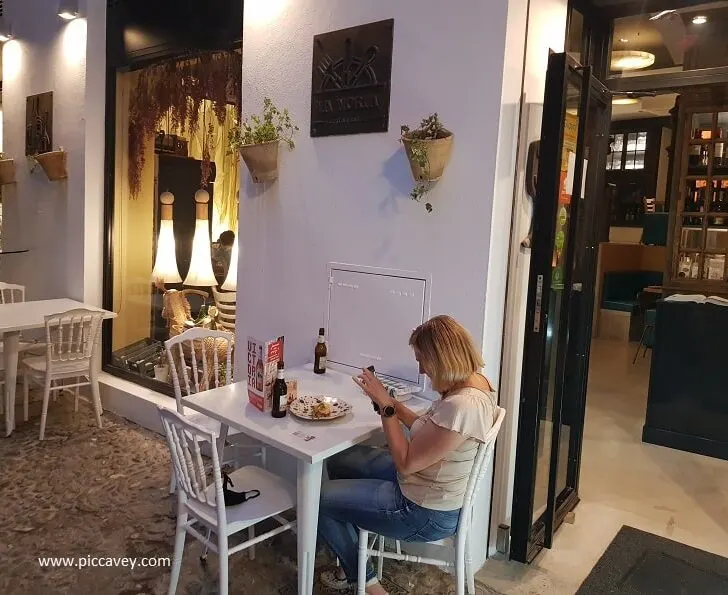 Outside Seating at Cafés and Restaurants – Be vigilant when dining outside. Keep your bag crossed over your body or secure someway. Someone walking past may take advantage if it is on the floor or behind you.
Parked Cars –Rental Cars often have stickers or logos that identify them as hire vehicles. These make them more vulnerable. Make sure that any valuables or personal items are in the boot or trunk of the car. Don´t leave anything on the seats or dashboard. Particularly coats, sunglasses, bags etc. Anything that attracts attention could cause a break in and a lot of inconvenience. Not good when you want to enjoy your holiday.
Travel Insurance
When I travel always make sure I have valid travel insurance. This is important right now as there are many incidents with lost luggage through European airports for example. At the moment as a frequent traveller I am using Safety Wing . This policy is particularly good for digital nomads or travel bloggers as they are accustomed to location independent clients.
There are also specific healthcare policies for Expats in Spain too. This is more for accidents and private healthcare for non Spanish residents, rather than an insurance for when you are travelling. Their service can be in English language if you ask for that.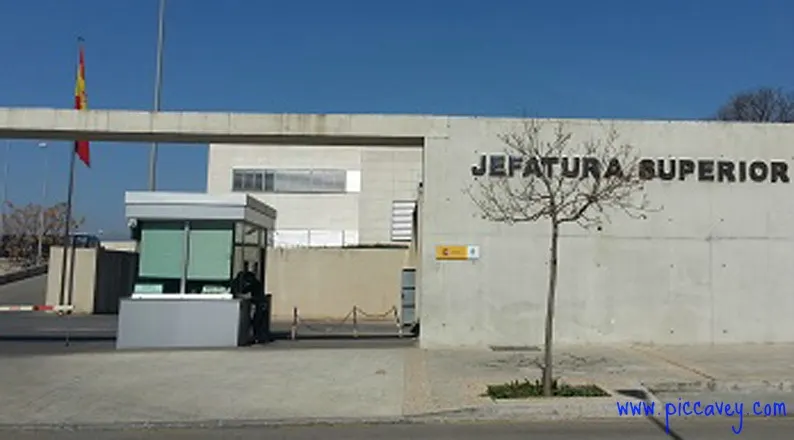 If you are robbed in Granada.
Here´s what to do:
If the worst should happen, you need to report this at the local police station. The police report is called a Denuncia. This will be useful when you claiming from your travel insurance. It could also lead to you recovering some of your items. (yes, this actually happens once in a while)
How to Get to Granada Police Station:
There are three stations in Granada. City Centre, Zaidin (South) and the main police station in the North of the City.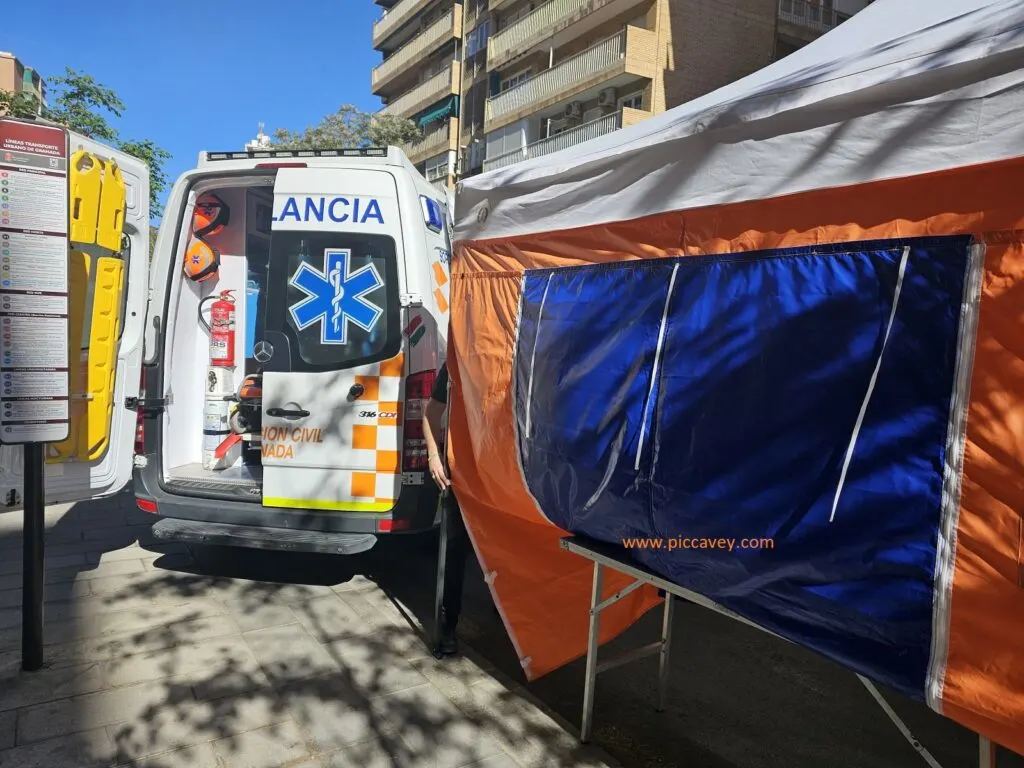 City Centre Police Station
Located up the hill at the end of Calle Angel Ganivet. (Realejo District) It´s the most central office for Granada.
Address: Plaza de los Campos, 3 Granada 18009
Office hours (Mon to Fri)
9.00am to 2.30pm (Mon to Saturday)
4.00pm to 7.00pm
Zaidin PTS Police Station
The Police station for the Zaidin area and South of the city (Nevada PTS) is on Calle Chile 13, Granada 18006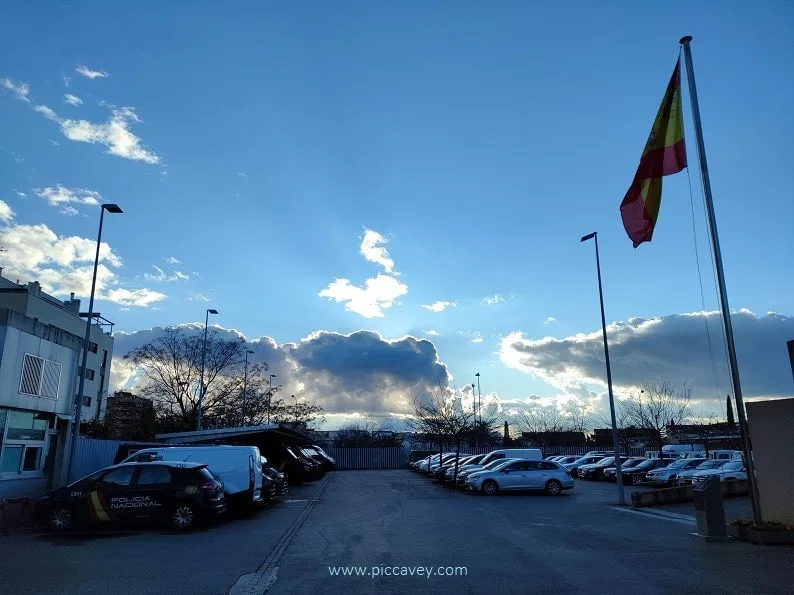 Eastern Andalucia – Jefatura Superior de la Policia Nacional
Address: C/ La Palmita, 1
18014 – Granada
Tel.: 958 808000
This is located not far from Granada bus station.
You can take the Tram-Metro de Granada from the city centre (Recogidas) to the stop at Cerrillo de Maracena
Or you can take a Taxi. The cost will be around 8 to 10 euros depending where you take it from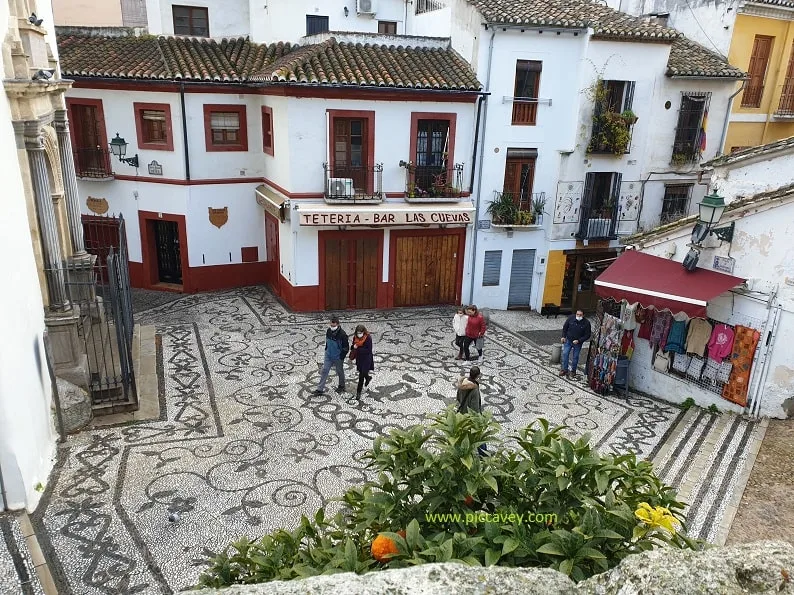 If you are on Costa Tropical the nearest one is Motril:
Comisaría Local de Motril
C/ Aguas del Hospital s/n
18600 – Motril (Granada)
Tel.: 958834875
Over the years of living in Spain I have been with several of my friends to several Police stations.
Robbed in Barcelona
Unbelievably on one occasion in Barcelona I managed to recover my friend's possessions a few days after the incident. She had been robbed in Plaza Catalunya. They took her bag with designer reading glasses, camera, wallet and a few other items. I managed to get it all back. Everything intact and clean (except the cash of course) This can often happen as the pickpockets only want the cash and don´t want to have any incriminating proof on them. The throw the contents in the rubbish bins in the street.
The bin men in Barcelona know this and often hand over these goods to the Police. (Often they end up at the Police station in Nou de la Rambla) which is where I found my friends belongings.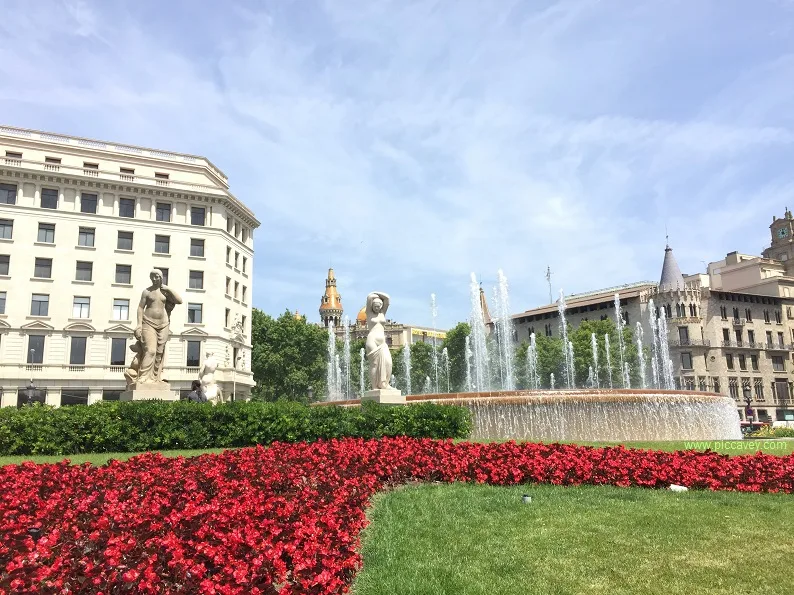 Spain – Safest Country for Solo Female Travel
Do remember that Spain is the world safest country for solo Female Travel in the world.
According to studies and data from Gallup World Poll, UN Women, Georgetown Institute and World Economic Forum over recent years (2018 and 2019)
The study gathered information based on 50 most visited destinations around the world. The study shows countries ranked on their level of danger, besed on many criterias such as whether women are safe at walking at night or legal discrimination etc. The countries considered in the ranking are the 50 most visited countries around the world, so each continent is represented pretty well.
Each country is given score for each of the eight considerations and then ranked overall.
The eight key criterias are:
Non-partner sexual violence
Intimate partner violence
Legal discrimination
Intentional homicide of women
Violence against women attitudes
Safe to walk alone at night?
Global gender gap
Gender equality


The ranking below shows that South Africa is the most dangerous place for a woman to travel alone.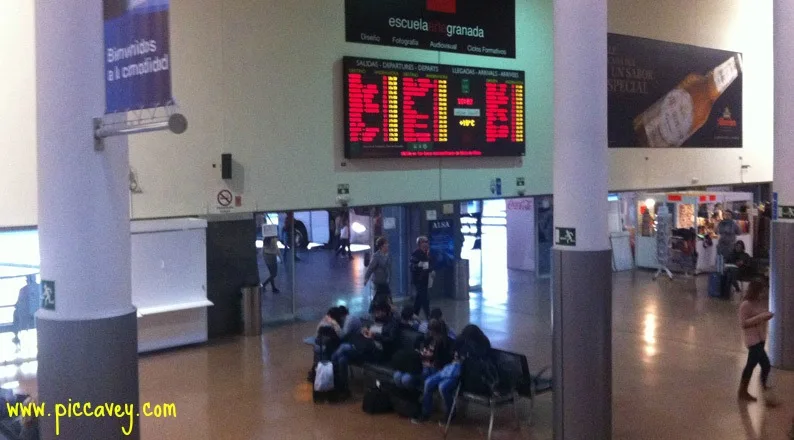 If you are robbed in Spain
After you have done the Police Report (Denuncia)
Credit cards/ Bank cards
Call your banks immediately and cancel your cards.
Make sure you take a note of who you are speaking to or a confirmation number for the call. You may need to take note of the time and date that you reported the card missing too for future reference for your bank.
Emergency telephone numbers:
In the UK we dial 999 for all emergencies whereas in the USA they use 911.
In Spain for an emergency dial 112
Useful Emergency Granada numbers
Policia Local Granada 092
Guardia Civil 062
British Consulate in Spain 902 109 356 They are set up to be able to deal with calls in several languages: English, French, Portuguese, Arabic and German.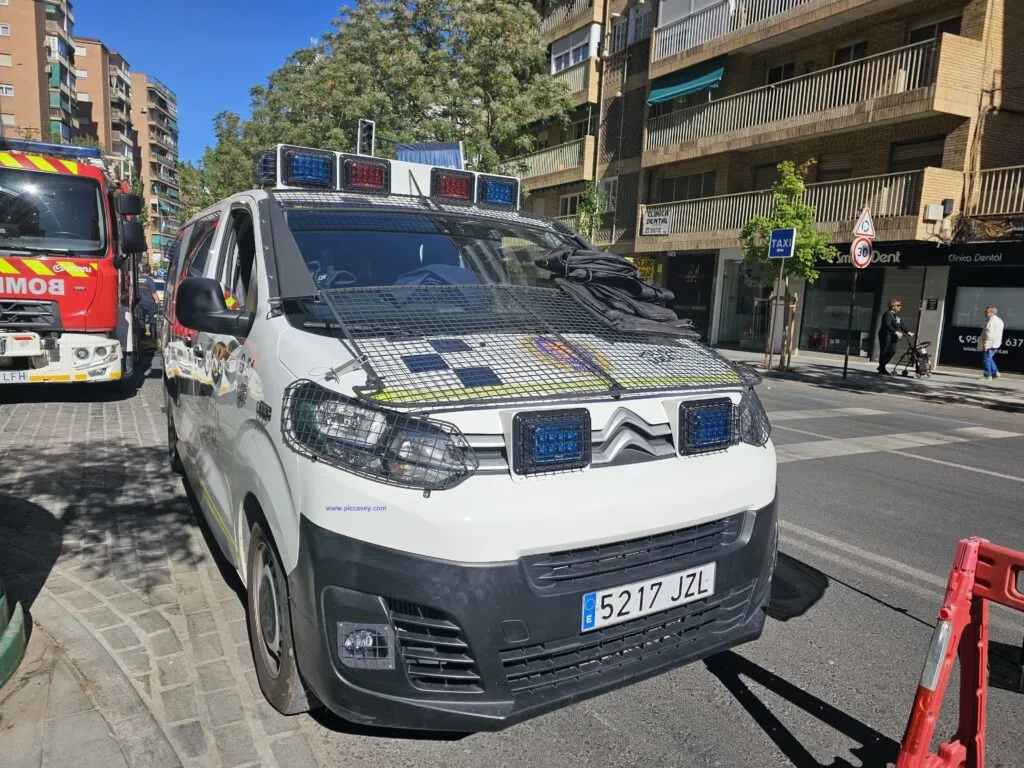 Lost passport
If you've had the misfortune of losing your passport, having a police report could prove useful.
Check out this website from Brits in Spain for more information on how to get a temporary Passport, or an Emergency Travel Document.
I always carry with me a photocopy of my passport when I travel, instead of carrying the original with me. Another thing I always have is a scan of my Passport in my email account so that I could email this if necessary.
Health Emergency in Granada
Find out here about Healthcare and obtaining an EHIC Card for European travel. You must carry this at all times with you.
In a Health Emergency call the Ambulance service in Spain: 061
Of course if you dial 112 they will also send an ambulance. If you experience Illness on holiday or require First aid you will need your EHIC card or other healthcare cover. You can head to the nearest hospital or clinic. In some cases the nearest Pharmacy may even be able to help (depending on the situation)
I actually had this happen to me recently. Someone visiting me felt ill and we went to see a doctor. My UK visitor didn´t have the EHIC to hand. If we wanted the treatment we had to pay. The cost for the consultation was about 100 euros. A partial refund of the amount was refunded back in the UK. If this happens you can present a claim for reimbursement when getting home.
Of course it prevention is always better than a cure, here´s an article I wrote about keeping safe in the Granada Heat.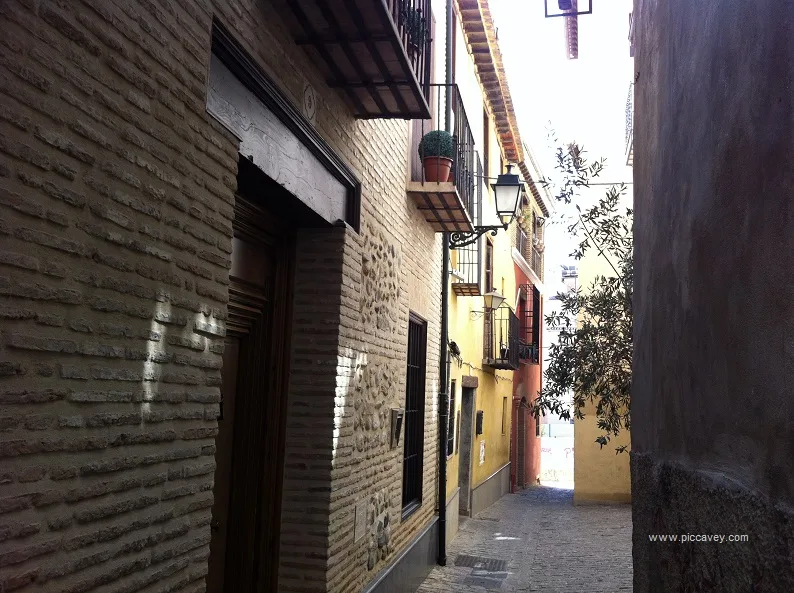 Emergency Granada Tips
Other tips before you travel
Take out travel insurance.
Avoid using Laptop or camera bags with the Brand logos on the outside, giving clues to what´s inside.
Scan important documents such as your Passport or driving license and send them to your email account
Keep your cash in separate places, rather than the whole amount together in the same place.
Store some money in your PayPal account or other online services.
Don´t leave your smartphones or gadgets on tables, they can quickly be snatched. Do not flash gadgets or valuables around too much.
If your smartphone is stolen, you will need to call your phone company to stop anyone else using it. Before you travel write down your IMEI number. To get this use *#06# (without pressing dial) Your IMEI number will appear on screen.
As gold prices have increased recently it is more common for gold to be a target. As there are many shops locally where they can trade in for cash quickly, this is something to keep in mind. Please be careful of wearing weighty gold jewellery.
Try not to wave your guidebook or city map around a lot. Also speaking loud in your own language gives them clues. Pickpockets can easily pick out the tourists from the locals that way.
Do you have any tips to add about Healthcare or keeping safe while travelling? I hope these Emergency Granada tips come in handy to plan your trip.

Please Note: This post contains affiliate links, which means that if you click through and make a purchase, I will receive a small commission. All thoughts, feelings and opinions shared on this blog and in this post are my own