Most travellers come to Andalucia with a vague idea of Things to do in Granada. Of course, top of the list is usually a visit to the Alhambra Palace, a magnificent historical building which is a UNESCO World Heritage site. But did you know that the Albaicin neighbourhood is also listed as UNESCO World Heritage too?
These two main sights in Granada are wonderful to experience, yet there are many other points of interest in the city. Though they may not be as well known as the Alhambra or the Albaicin. Since I have been living here for over 15 years I thought I´m sharing some of those hidden gems with you.
Here is my list of 50 things to Do Granada, Daytrips from the city and other interesting sights to see, which will help you plan your next visit.
50 Things to Do Granada
1. Cathedral and Royal Chapel
This huge construction in the heart of the city was completed in 1561. In Baroque and Renaissance styles, you won´t be left indifferent when you wander inside. The mass of huge white columns inside Granada Cathedral and detailed ceiling domes are quite breath taking.
The Royal Chapel is the resting place of the Catholic Kings Ferdinard and Isabel. It is next to the Cathedral. You can go down the narrow stairs and actually see their coffins. The ornate metal railings and altar piece in the Chapel is extremely detailed and grand.
This visit is one of the most popular monuments in Granada. You can also take a tour of this grand monument. Choose the Cathedral and Royal Chapel combination tour for better value. (they are very close by)
2. Gardens in Granada
The Generalife Gardens in the Alhambra aren´t the only gardens worth visting in Granada. There are many other stunning locations for greenfingers and peaceseekers. Carmen de los Mártires is one of my personal favourites. Set to one side of the Alhambra Woods, now a public park, there are peacocks strutting around, there are ducks on the lake and many fragrant flowers too. From some areas of the Carmen de los Martires there are wonderful panoramic views of Granada too. This soothing space is free to enter and close to the Alhambra Palace Hotel.
The Huerta de San Vicente is a city centre park, and the summer house of Poet F.G.Lorca. This is also a wonderful place to wander around in too.
3. Albaicin tour
Wander through the Albaicin quarter discovering small squares and stepped streets. The views from here across to the Alhambra and Sierra Nevada are magical. This is a residential area and the best way to visit is with a guided tour. It´s the only way you can find the quaintest corners of the neighbourhood.
Check availability below: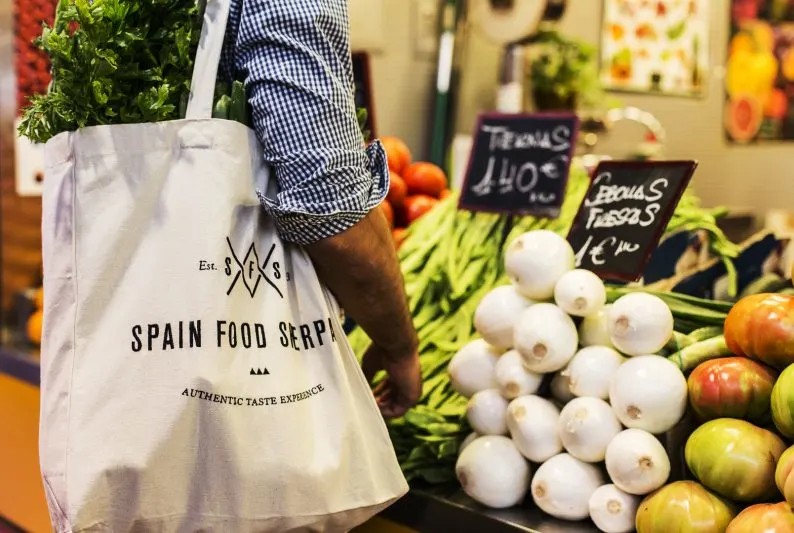 4. Try Local Produce with Spain Food Sherpas
The Taste of Granada Food Tour is a 3 hour tour in the historic centre. Focusing on local food, products grown in the province of Granada are sampled. You also get the chance to buy some to take home. Meet a few local characters along the way and enjoy the seven different gastronomic stops.
Use Discount Code PICCAVEY to get 10% off your booking if you want to book the tour.
Feel like a local as you taste you way around the city. This is one of the things to do Granada that most people wish they had done on the first day they arrive. That way they make the most of the insider tips from the local guides in Granada.
5. Madraza
Located opposite the Royal Chapel, the Madraza is currently owned by Granada University. However you can visit, it costs 2 euros. The top floor has this stunning carved blue woodwork ceiling. On the ground floor there are a small room with wonderful plasterwork engraving.
This was the Koranic University in medieval Granada and was the foundation of the current University which we have in the city today.
6. Arab Baths in Granada
With the legacy of the kingdom of Al Andalus Granada had many Hammams around the city. Today we can enjoy this ritual at one of the modern Bathhouses in the city. Although there are quite a few of them offering different services across the city. This Hammam I recommend is the most established and very well located.
Depending on your budget and schedule you will be able to find one that suits your travel itinerary. Kessa is the most exclusive treatment, there is also the normal visit which is entrance to the pools and a massage with essential oils.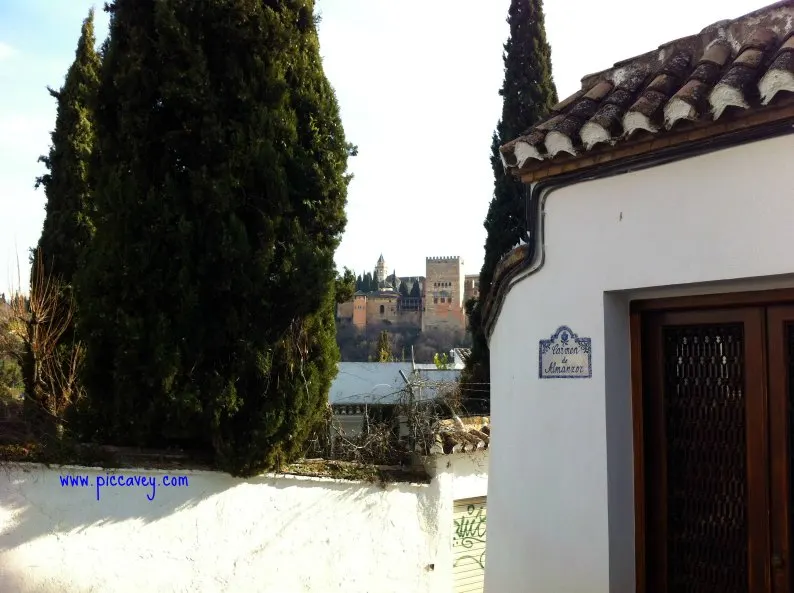 7. Romantic Dinner with views
One of the best ways to spend an evening in Granada is to dine at one of the Typical Carmen Restaurants in the Albayzin. With amazing views of the Sierra Nevada and Alhambra Palace this will be a memorable setting.
If you manage to time it well, a sunset view will make it even more special. The best way to do this is to go by taxi and book ahead of time. Some get busy especially on weekends.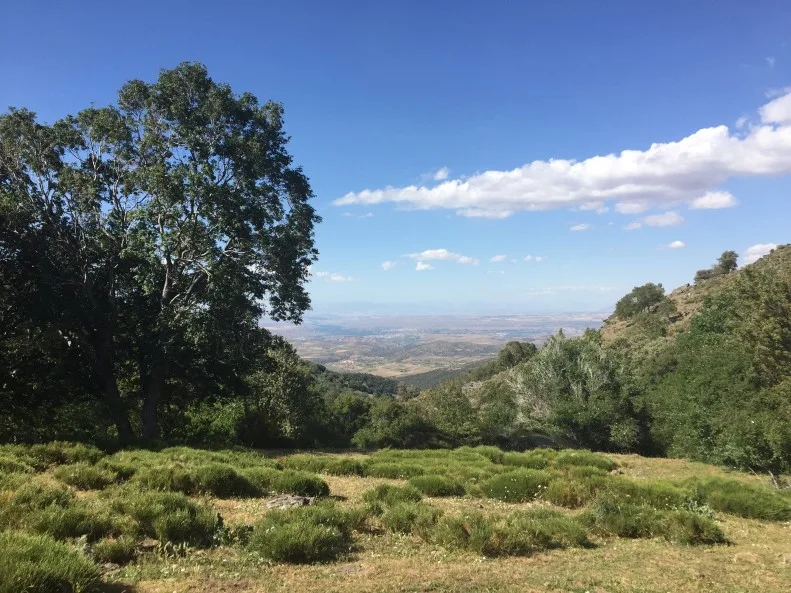 8. Bike or Hike in Alhambra Woods
As Granada is surrounded by natural spaces, it makes it a great location for Ramblers and bikers. With trails leaving from the city you can enjoy short hikes and return without a car.
There are also routes in the Sierra Nevada N.P which require a car (just 15 mins drive from city centre) but offer different landscapes and routes around the local area
Whether you are a beginner or an experience cyclist there are lots of great routes in Granada. A bike can be arranged (with or without motor) for your outing. The rides can be half day or full day activities and are arranged with English speaking locals who know the geography well and understand the local weather too.
9. Shop Local Crafts
Whichever local crafts attract your attention when you visit, make sure that they are actually Made in Spain ; )
Here is a list of Granada souvenirs to track down when you are in the area. Some of the more typical ideas are Marquetry boxes with wooden inlays and intricate details. Wickerwork baskets and wooden utensils are typical in Andalusia too.
Delicately embroidered Andalusian Shawls or colourful Spanish Fans trimmed with lace.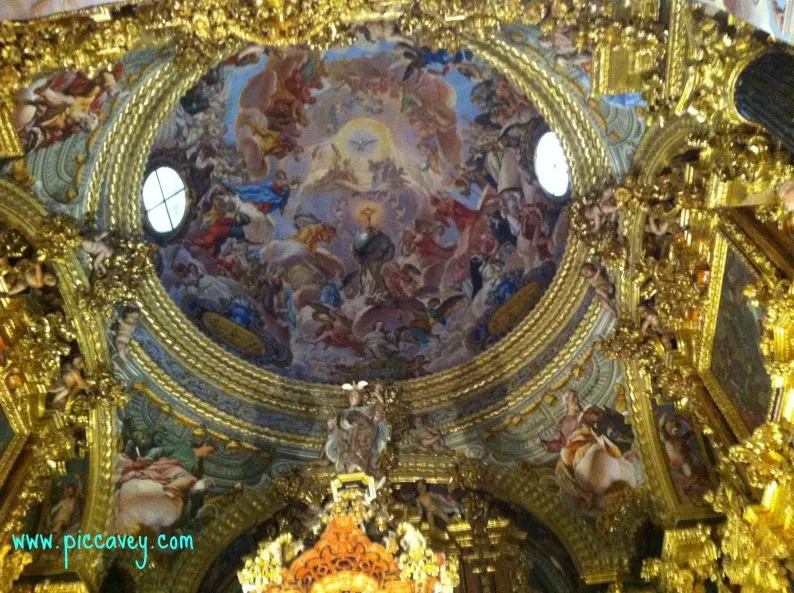 10. Baroque Architecture
In Granada there are quite a few great examples of Baroque Architecture to see. The Monasterio de la Cartuja is probably one of the best ones to visit. More photos and information: Cartuja Monastery
Closer to the city centre is the Basilica de San Juan de Dios which is quite breathtaking inside. You can also take a Private tour of these Monasteries if you want to see the details and understand the importance of the magnificient architecture.
11. Tapeo in Campo Principe
You can´t come to Granada without trying some of the typical Tapas. The Realejo area is my personal favourite. Campo del Principe is a large square with lots of restaurants and bars with outdoor seating across the square.
With a lively atmopshere and plenty to choose from this is a good option for warm weather. Calle Molinos is also lined with some great places to eat out too. (photo below Tapas in Papaupa)
12. Graffiti Walk
The Realejo quarter is also decorated with lots of Urban Art too. The Niño de las Pinturas is a local Granada artist who is well known outside Spain for his creations.
Wandering around the area along Calle Molinos, Plaza Joe Stummer and Cuesta del Caidero you can see some of the main grafittis.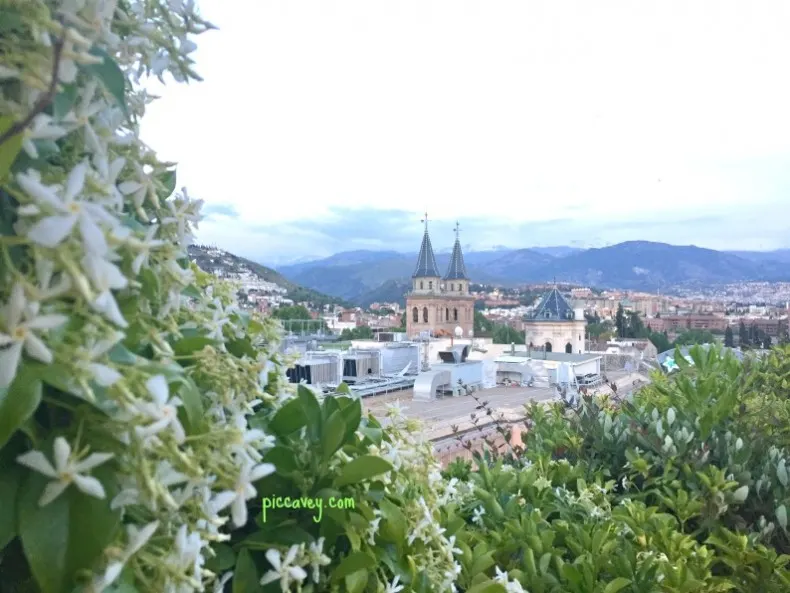 13. Virgen de las Angustias
The Church of Virgen de las Angustias on Carrera del Darro is where the Patron of Granada is kept. This Virgen keeps Granada safe from earthquakes. In Autumn the city offers her thousands of flowers to thank her for the protection. The Floral Offering (Mid September) is followed some days later in a street parade that grid locks the city on the last Sunday in September.
If you step into the church when you come to Granada you can see her up high on the main altarpiece. The baroque design of the church interior is very lavish too.
14. Route of the Alijbes
All around the Albaicin quarter you can see these curious constructions. Walk the Aljibes Route to discover the enginnering skills of medieval granada. These cisterns and water tanks were ingenious works to look after the most precious resource in the city. Each group of houses had its own. You can find out more at the Aljibe del Rey Centre of Interpretation too.
15. Fajalauza Ceramic
Granada had an important ceramic tradition. Local craftsmen created the Fajalauza pottery style. Mainly blues and greens with typical symbols such as the pomegrante shape or flourishs like leaves and plants.
Seek out these designs in local pottery stores around the city or try your hand at a ceramic workshop yourself. A memorable experience in Granada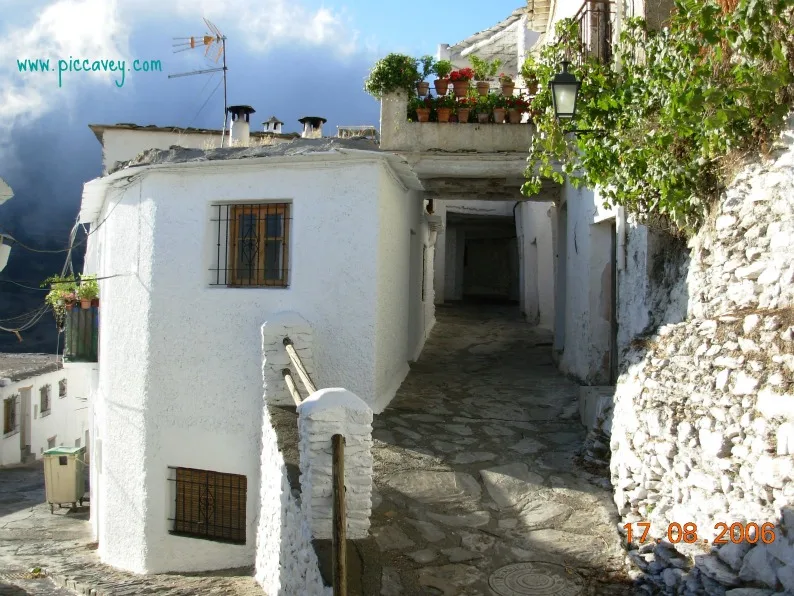 16. Alpujarra villages
The remote villages of the Alpujarra is my favourite day trip. Discover these berber style houses South of Granada on the side of the Sierra Nevada mountains. You can drive if you are happy to negotiate curvy mountain roads but you will need around 2 hours to get there and back from Granada.
This is a long day but worth it to see such unique villages. If you stay overnight it makes the experience much more relaxed and the area is a perfect place to immerse yourself in nature too. Check availabilty for this Day Trip to the Alpujarras
Read more about the Alpujarras
17. Sunset: Things to do Granada
Granada in 1997 was quoted to have "the most beautiful sunset in the world" when Bill Clinton visited the city with his wife Hillary & daughter Chelsea.
One of the most popular places to see the sunset is the Mirador de San Nicolas in the Albaicin quarter. But it is not the only place. There are many other places to watch the sun go down as the sky turns pinky purple.
To see the Sierra Nevada snow turn a delicate pink is one of the best views in Granada wherever you contemplate it from. Mirador de San Cristobal, The Camino de Sacromonte, Carril de la Lona and San Miguel Alto are all worthy spots to set up your tripod too. Check availabilty for these activities Sunset tour or Sunset Walking in Albaicín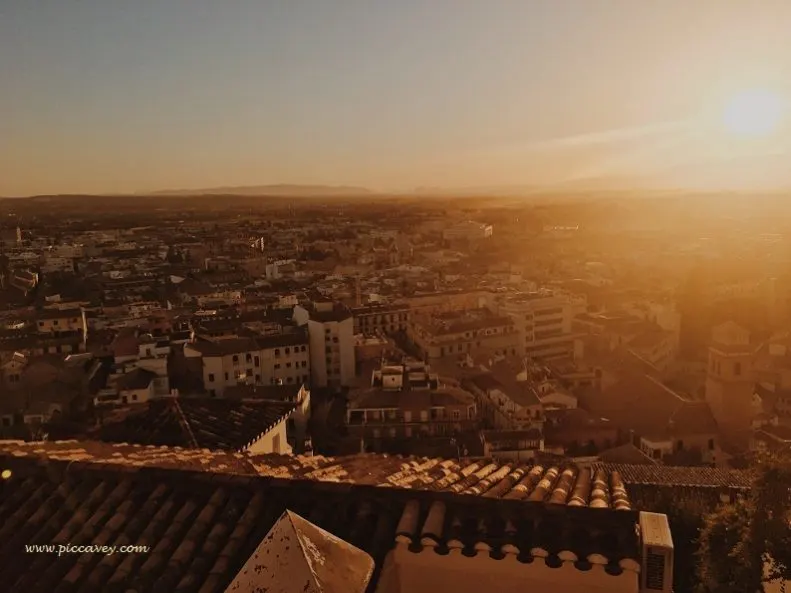 18.Craft Markets
As Granada is such a bustling city there are often street markets at the weekend. Some of the best to look out for are: Granada Pinta bien which is Local Art, paintings and Illustrations. Made in Granada which are local crafts made form paper, card, knitting and fabrics.
The EcoMercado which is usually opposite Palacio de Congresos on the first weekend of the month. Selling organic local produce in the mornings.
19. Local Food Workshops
Whether you are looking for Spanish Cooking Classes or Local Food Tastings, since living in Spain since 1998, I know have the local knowledge to recommend the best of local gastronomy.
Cooking Classes with local products and traditional recipes can be arranged in small groups ahead of time. Food tastings are also possible but are set up and personalised to your requirements.
This food tour called A Taste of Granada gives great local insight to the dishes and taverns that locals frequent. You get to hear about local traditions and what it is like to live in Granada. Tours are small groups (2-10 guests) and last around 3 hours. They also offer an evening activity which combines Flamenco and Tapas if you want to experience both.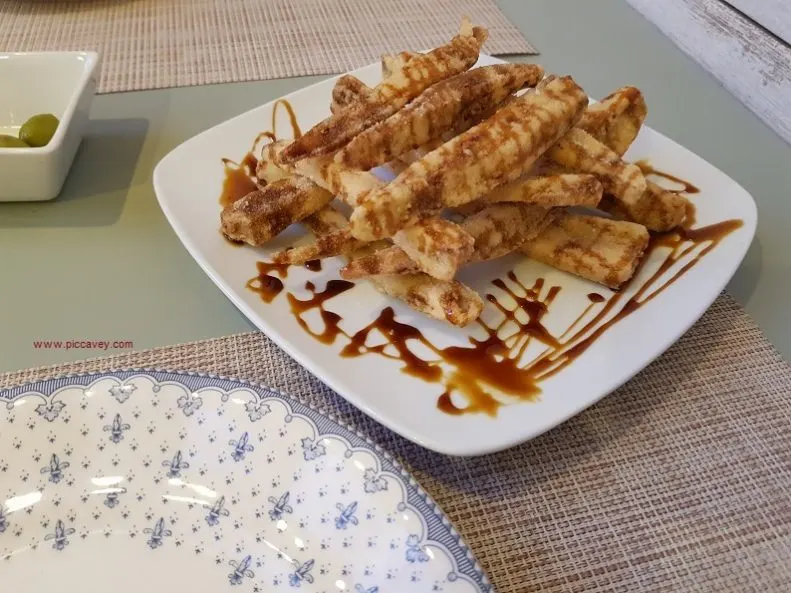 20. The Costa Tropical
The lesser known Coastline of Granada has plenty to offer. Motril Salobreña or Almuñecar have some great gastronomy, a golf course and good aquatic activities too.
Although the beaches are not as sandy as some of the other regions of Andalusia, the area is pleasant as it is not overcrowded and prices are reasonable.
Whether you want to sail at sunset and see the dolphins or enjoy a seafood paella on the beach, you can enjoy a beach day at 35 minutes from the city.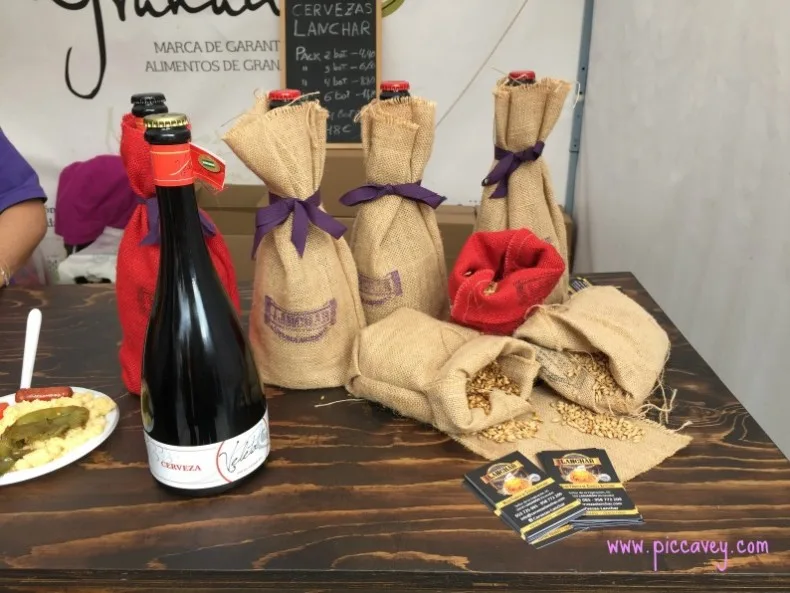 21. Taste Local Craft Beer & Granada Wine
Over the last 5 years Craft Beer producers in Granada province have increased.
Local beers are made with water from the Sierra Nevada Mountains and are infused with different flavours from the region. Lemons from Lecrin Valley, Rosemary from the mountain tracks or Chirimoya fruit from the Costa Tropical.
One of my favourite local beer is Cervezas Alhambra La Roja. Try some of the Granada Craft beers when you visit. If you are lucky you may even coincide with the annual Granada Beer Festival held in April in La Zubia.
Wine tastings are held in Granada with a minimum of 2 guests by Spain Food Sherpas. Find out more Granada Wine Tasting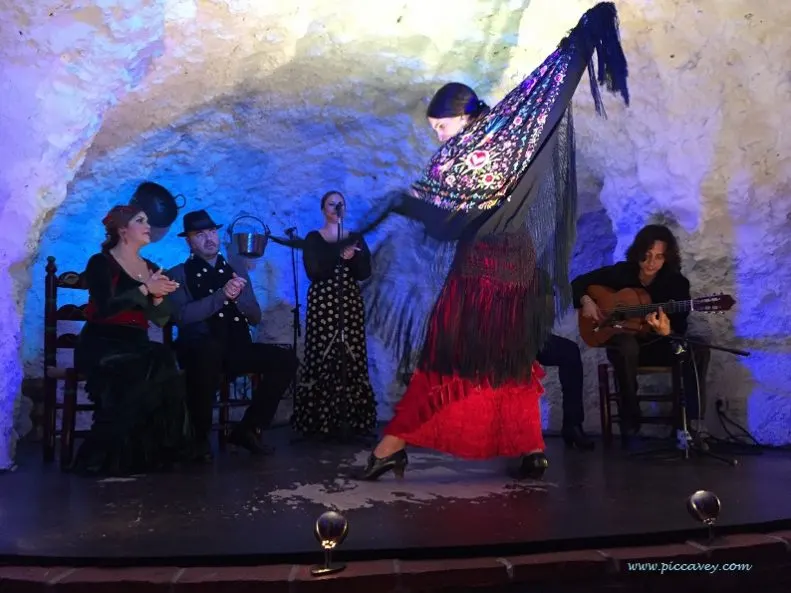 22. Learn Flamenco
If you love Flamenco music Granada has some great dance schools where you can learn to play Cajon, Clap Flamenco Rhythms or get to grips with basic footwork. If you are a beginner or have already had some lessons, the teacher will adapt to your skill level.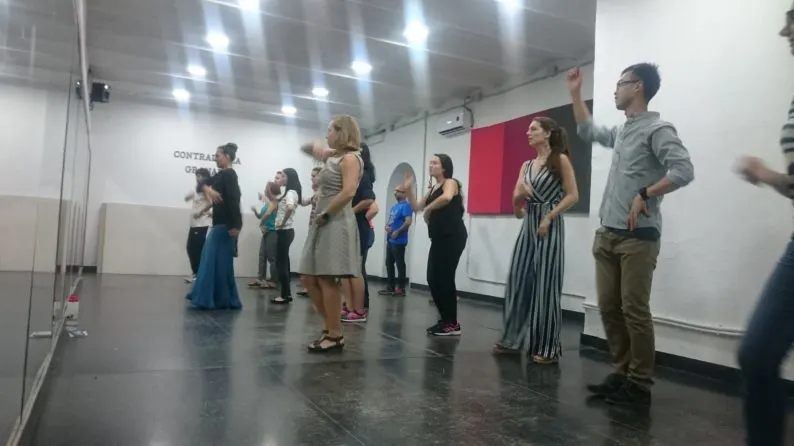 23. See a Flamenco show
In Granada the most typical setting for Flamenco is the Sacromonte quarter or the Albaicin. You can see Flamenco more easily in Summer months as the festivals are then. See my specific Guide to Flamenco Granada
24. Festival of the Crosses
Celebrated on the 3rd of May (and a few days either side of that date) this springtime festival is full of colour. A happy atmosphere livens up squares and patios around the city. Some of the areas have a license to have a street bar serving food and drink. It really is a fun festivity.
Find out more about Cruces de Mayo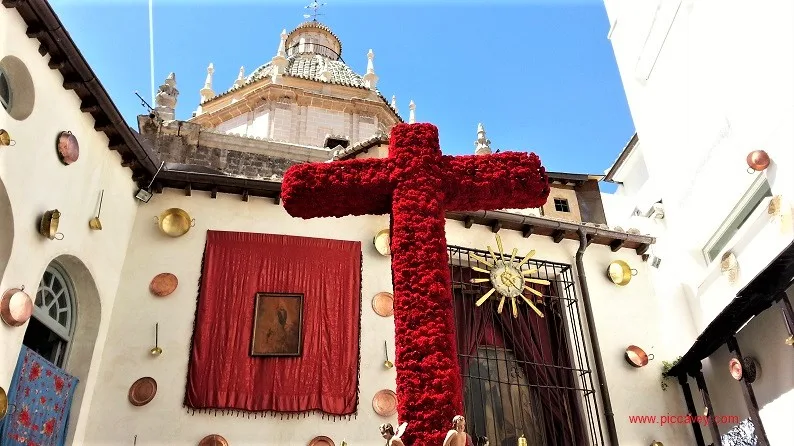 25. Squares and Fountains
Granada is full of little squares and babbling fountains. It is a place to wander and explore. Leave your phone behind and lose yourself in the narrow alleys and the stepped streets.
You will come to a square every now and then. Some have plantpots, oranges trees or small fountains. All of them will have charm. This is one of the highlights of Granada spending time outside on the street, watching the world go by.
26. Sweet tooth
Some Spanish locations dont seem to have many cake shops or desserts to choose from. Granada isn´t one of the those. It is quite typical to have a city stroll in the afternoon as a family or with friends and stop for coffee and a cake.
There are many cake shops or Pastelerias to choose from. Typical things to eat are the Pionono (cinnamon sponge) Palmera (crumbly pastry) or children often have a Cuña (chocolate triangle)
Find out more about Eating in Granada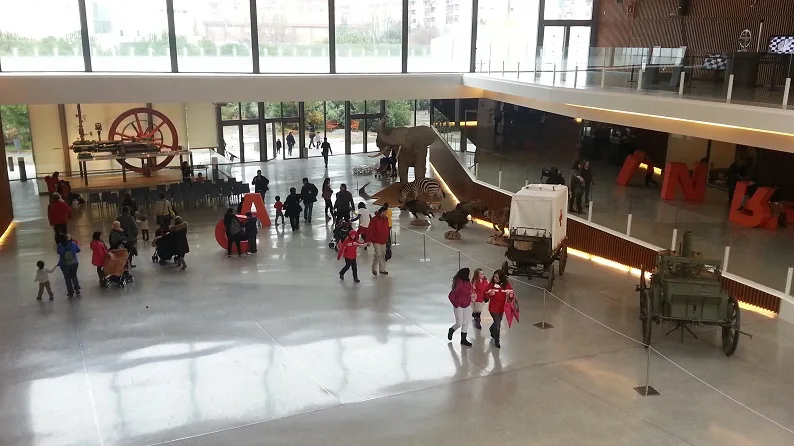 27. Science Museum
Perhaps not that most obvious idea of Things to do Granada. However this is a good activity for families or visitors on a very hot day or rare rainy day. This museum is ideal for Children with its hands on DO TOUCH approach. Add to that its butterfly park, observation deck and temporary exhibitions.
28. Catch a Show
At the Palacio de Congresos or Teatro Isabel La Catolica there are often Musical or Theatre Productions to see. Some will of course be attractive to Spanish speakers, yet the musical programme would be of interest to any vistors. Also Opera and Ballet performances would also be a good option for visitors to Granada. Often prices here are lower than other European locations.
When you arrive in the city check out the offer at the Corte Ingles (basement) or Theatre Ticket Office on Puerta Real.
To find out the cultural listings in Granada is trickier as there is not one publication with all the details. So to discover more Things to do Granada I stick to these two venues as they have the most reliable information and ticket services.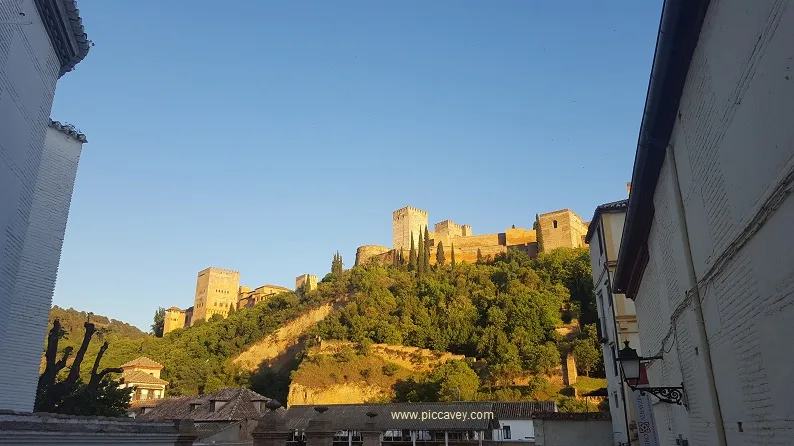 29. Riverside Walk
Walk along the River, whether you choose the Carrera del Darro with its Albaicin and Alhambra views, or wander along the Genil River which leads to the Sierra Nevada and Realejo quarter. A walk along the riverside is pleasant especially when temperatures are higher.
Both riverbanks have plenty of cafés and bars too.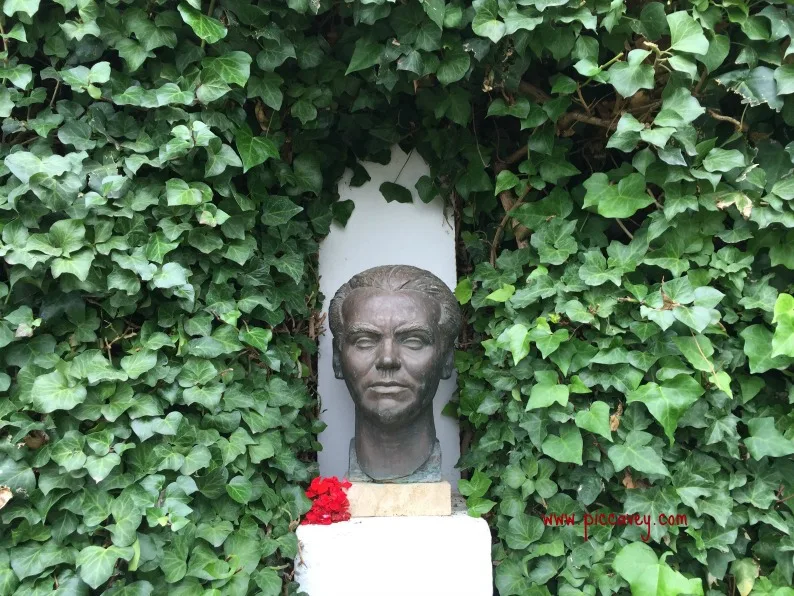 30. Federico Garcia Lorca
Probably the most well known person from Granada is the Poet and Playwright Federico Garcia Lorca. He has a centre dedicated to him on Plaza Romanilla but there are other places to visit to find out more about this important historic and literatary figure.
I wrote up all the places of interest on this detailed article: Lorca; In Pursuit of the Spanish Poet
31. Learn Spanish
Although you may not be able to learn Spanish on a short stay in Granada. It is a place that you can improve or practice the language. Not many locals speak english so you will be thrown in a the deep end.
If you have time perhaps you could go to an intercambio evening. A Language Exchange night, There are free events and tend to be in bars arond the city centre mid week in the early evenings. You can also choose to do an intensivo Spanish course in one of the local academies here.
Even if you only learn a few more phrases when you come to Granada you will be taking some more Spanish words with you.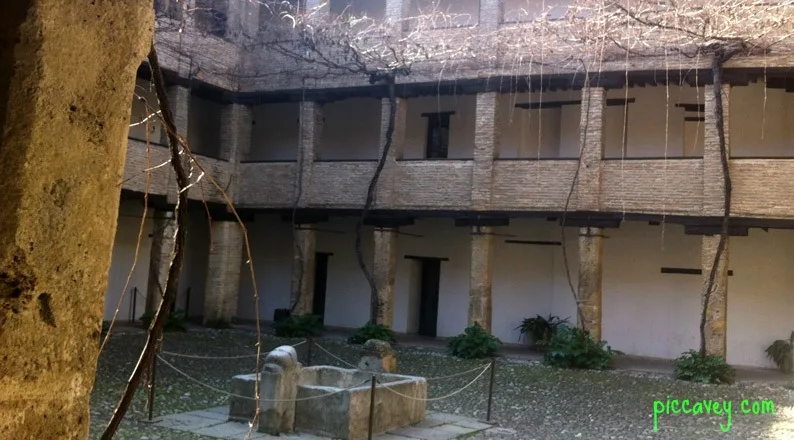 32. Corral del Carbon
This historic building off Calle Reyes Catolicos is a impeccably preserved. This was the inn where merchants on the Silk route would stay.
A trading post, inn and warehouse all rolled into one back in medieval Granada. Built in the 14th century, now it is used for Flamenco shows in summertime and there are offices in some parts of the building. There is a tourist information desk here too.
33. Classical Music
Granada is a very musical city as several prestigious musicians and composers have come from Granada over the centuries.
There are plenty of classical music concerts and recitals to enjoy when you visit.
Live Music can be enjoyed at the Manuel de Falla concert hall or even inside the Alhambra itself. In Summer the International Music and Dance Festival and Flamenco Programme are organised inside the monument itself.
Check full programme on internet.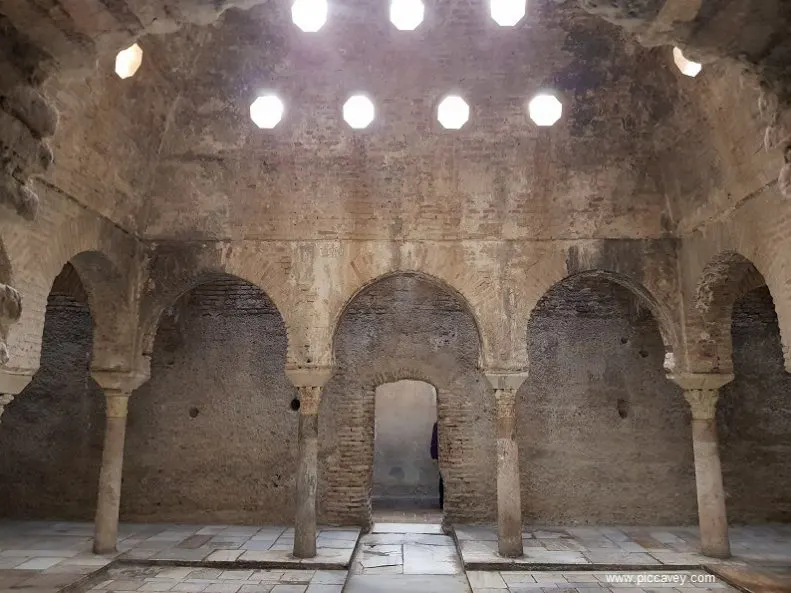 34. El Banuelo
The oldest building in Granada. It´s been there since the 11th century. El Bañuelo this is one of 12 bath houses which would have been in Granada in medieval times.
Located next to the River Darro, close to Plaza Nueva, head there on Sundays to enjoy free admission. Its considered to be the best example of a building of its kind in Spain.
35. Dobla de Oro
The Dobla de Oro is a pass to see medieval homes in the lower Albaicin. Casa de Zafra, El Bañuelo and the Casa del Chapiz are included. In total there are six buildings which have been carefully restored. All six are excellent examples of the architectural style of Al Andalus.
It shows us a window into the history of the city.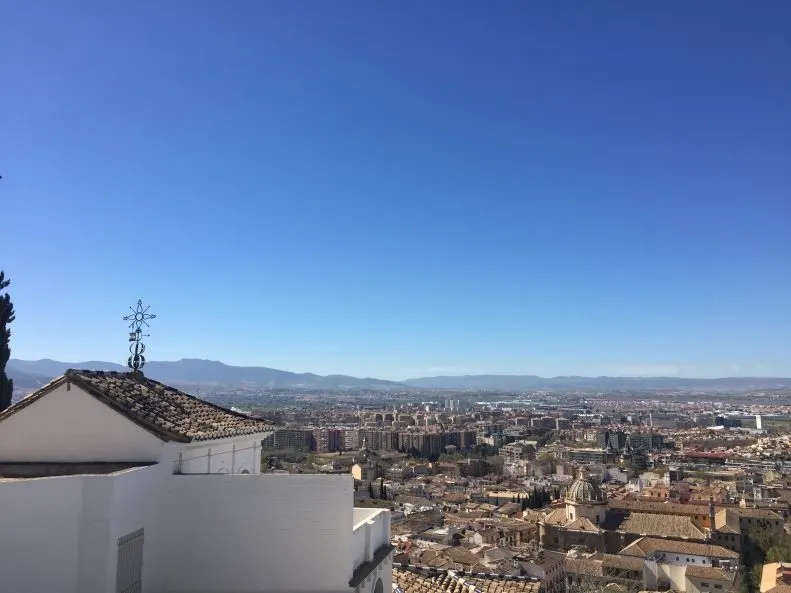 36. Take a Selfie
With Granada being such a photogenic place you will have plenty of locations to get the perfect selfie. The quaint whitewashed streets of the Albayzin, the Generalife gardens and the beautiful tiles on the walls of the Alhambra palace all make great photos.
Head off the main streets to find narrow plantpot filled alleys and stepped streets.Paseo de los Tristes is along another location with plenty of photo opportunities too.
37. Museum Casa de los Tiros
Located on the Calle Pavaneras this Museum has lots of information about the local festivals over the centuries. The 16th century building itself is worth visiting especially for the woodwork ceiling as you enter. La Cuadra Dorada has several faces set inside the carving of notable people at the time. With golden details it is a stunning design.
In the rooms of the museum some of the exhibtions are temporary and some are permanent.
It is free to go inside and takes about 1 hour to visit.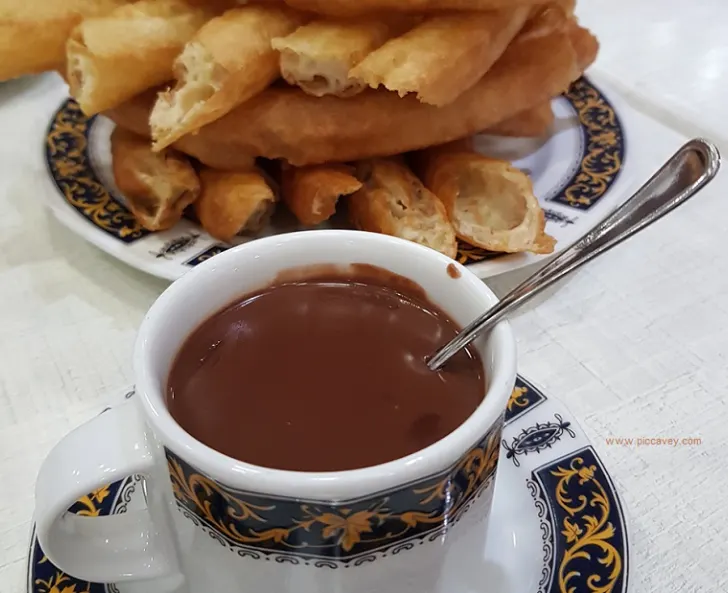 38. Chocolate con Churros
Usually for breakfast on Sundays or cold days, thick chocolate and fried churros are quite popular in Granada.
There are lots of places to have them. One of my personal favourites is Café Futbol on Plaza Mariana Pineda. Locals also have them in the afternoon as a snack too.
39. Guadix + the Geoparque
Guadix, North of Granada province has spectacualar scenery. This Geoparque has beautiful rock formations and landscapes. Its an ideal getaway into nature and you can try different experiences in the Northern Area of Granada. Guadix + Tabernas Desert Full-Day Tour
40. Art Museums
For Fine Art head to the Museo de Bellas Artes which is inside the Palacio de Carlos V in the Alhambra. (on the 1st Floor)
Modern Art lovers will enjoy the Museum Centro Guerrero on Calle Zacatin or the Carmen Max Moureau Residence of the Belgian artist until the 1990s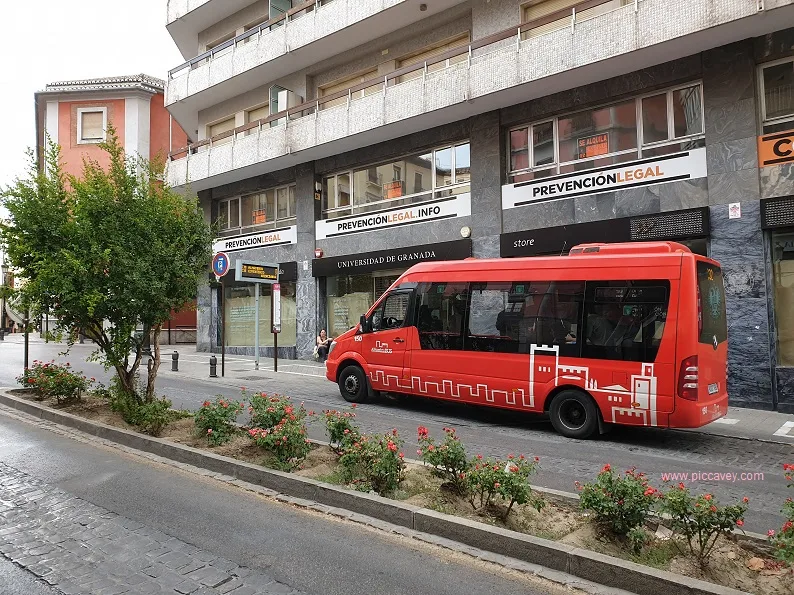 41. Bus Route 32
If you have limited time, have small children or don´t want to walk up hills the 32 bus route is a good option to see the city.
The route goes into the Albaicin and also heads up to the Alhambra palace main entrance and then to the Gran Via area of the city.
42. Italianos Ice Cream
From March to September Gran Via is busy with crowds of people queuing for their Ice cream. Los Italianos speciality is the Cassata (seen above) they also have others. Don´t be put off by the busy entrance, its part of the experience.
You will get served it just make take a while. It will be worth it. The ice cream here is made by the team who have been in business for almost a century now. El Grillo on Calle Trinidad are also Italian and have the Cassatta on sale too. This option doesnt have such a long queue and the square nearby is a nice spot to sit and enjoy your ice cream.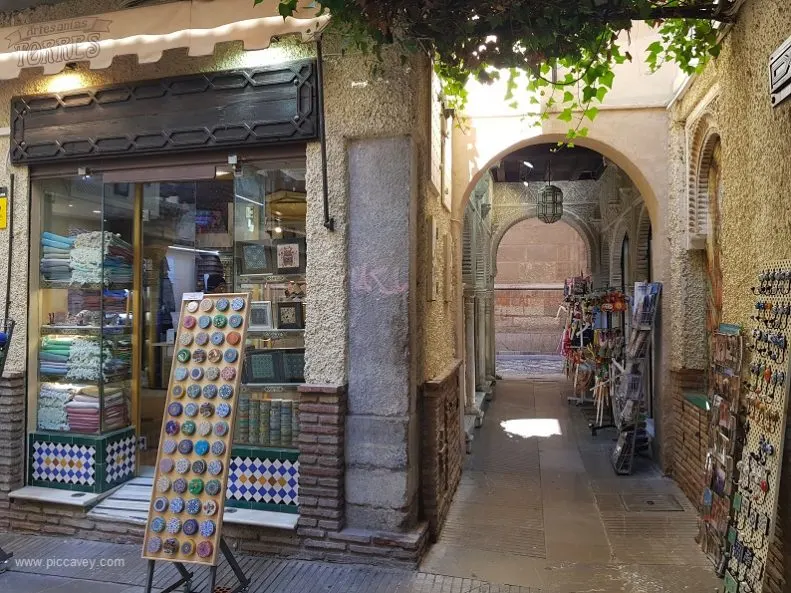 43. Alcaiceria
Set to one side of Bib Rambla Square the streets of the Alcaiceria were the old silk market. Next to the main mosque and Koranic university in Medieval Granada, this was the thriving centre of the city.
Nowdays its lined with little shops selling Moroccan leather goods and items. Such a colourful part of the city, its a joy to browse and buy a few items to take home with you.
44. Tea Houses
No trip to Granada is complete without a Mint tea. Find out more about the Tea Houses or Teterias
The main streets are Caldereria Vieja and Caldereria Nueva off Calle Elvira. (close to Plaza Nueva) although there are Tea houses in other parts of the city too.
45. Explore the Sacromonte Caves
The Sacromonte Area of the city always captures the imagination of visitors. Lined with natural caves and prickly pear cactuses. This quarter is right opposite the Alhambra palace. You can even see inside a Sacromonte Cavehouse for yourself. It is one of the unique things to do Granada´s gypsy quarter.
46. Plaza Bib Rambla
This busy square is lined with cafés and next to the Cathedral. It is always lively with people as it is located in the main shopping area of the city. In the centre of the square the fountain depicting Neptune didnt used there it was added 100 years ago.
It makes a good meeting point and it also the place for Christmas Markets and different festivities thought the year.
47. Jewish heritage
The Jewish history of Granada is perhaps not as well known as other cities such as Toledo or Girona. Palacio de los Olvidados just off Plaza Nueva is worth a visit. Inside there are different rooms sharing the sefardi past of the city. In the evenings they perform Flamenco each night.
Another way to discover the history of Granada is to visit the Realejo, Jewish Quarter with a local guide or historian. Although the synagogue is no longer standing there are quite a few clues in this part of the city of its past.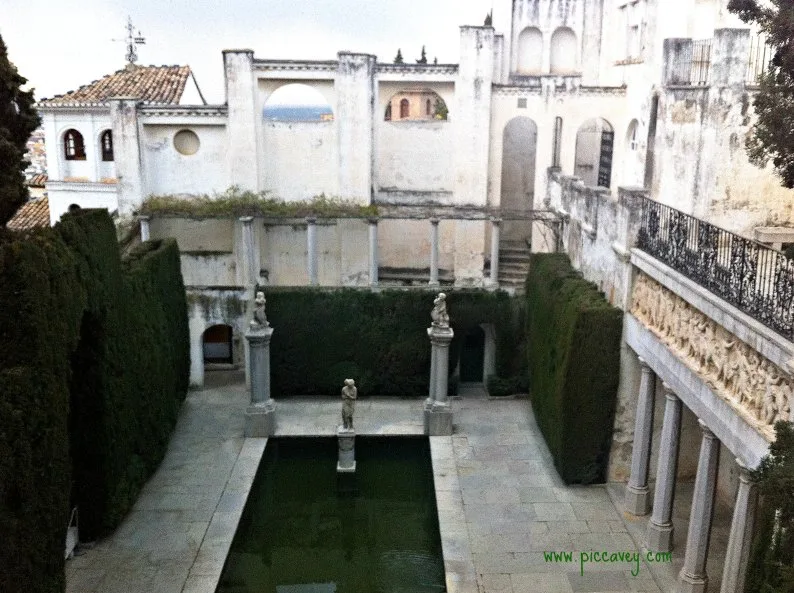 48. Fundacion Rodriguez Acosta
This unusual garden and museum is located next to the Hotel Alhambra Palace, inside the Alhambra Woods. A local artist, Rodriguez Acosta lived here and made his garden a special place. A romantic style open space which looks out over the city of Granada. The Gardens are located on different levels and have many sculptures decorating different areas of the outdoor space. (There are quite a few steps to climb)
Inside the building you can visit the Instituo Gomez Moreno which has some interesting collections of art and curiosities collected from different countries.
49. Corpus Christi Fair
The main fair in Granada is on each June. The fairground is next to the Bus station in the North of the city. Full of marquees set up with food and drink. There are also lots of stages set up for flamenco dancing and live music. Corpus Christi Fair lasts for 10 days.
In the city centre there is also a lively atmosphere with activities in Plaza Bib Rambla and Plaza del Carmen. The parade known as La Tarasca is on the day of Corpus Christi and also the day before.
Expect to see plenty of ladies wearing typical ruffled dresses and horses around the city centre. Shops are close in the afternoon during Corpus Fair in Granada city.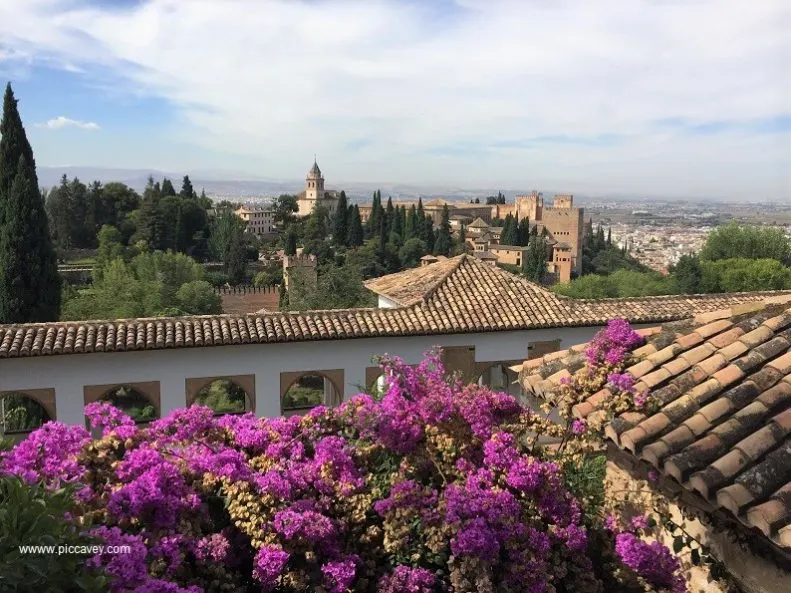 50. The Alhambra Palace
As this is the main reason for many visiting Granada I have left it until last. The beautiful gardens and intricate plasterwork is quite impressive. Easy to see why it is a UNESCO World Heritage site.
Find out how to book tickets to see the Alhambra here
Discover the Secrets of the Alhambras walls and it´s unique water system
Currently Availability for the Alhambra Palace Guided Tours can be seen in this calendar below:
50 Things to do Granada Spain by @piccavey
Even though I have included fifty different things to do Granada, I may have skipped something.
What would you take time to see in Granada, Spain?

Fifty Things to do Granada Spain
This post contains affiliate links, which means that if you click through and make a purchase, I will receive a small commission. All thoughts, feelings and opinions shared on this blog and in this post are my own.