Boat sailing has become a popular activity in Europe and it is not too hard to guess why. This is because you can explore nature, have a change of scenery, and breathe in the fresh air all at once. Interestingly, you can go boat sailing during the weekend or while you are on a long vacation. However, because a lot of people can't afford to buy boats, they look for ways to rent one. While you can rent a boat by speaking directly to its owner, the process is quite difficult. That is why there are many boat rental agencies in Europe to help you get the right boat for your vacation.
Why are Boat Holidays so Popular in Europe?
Boat holidays are gradually becoming a trend in Europe. For a lot of reasons, it is the preferred choice of most people in Europe who want to have a lovely vacation. Want to know what these reasons are? Below are the reasons why boat holidays are so popular in Europe and why you should try it.
1. You Get to Travel on Water
Traveling is an adventure everyone should engage in at one point or the other in life. However, if you haven't traveled on water, you are certainly missing a lot of fun. A boating holiday isn't just an opportunity to relax and catch fun, you also get to travel on water. When you are sailing on a boat, you get to enjoy the beautiful scenery while enjoying a glass of your favorite drink.
2. It is Affordable
Everyone wants to enjoy a nice vacation without breaking the bank, especially if they are on a budget. Contrary to what you and a lot of other people might be thinking, going on a boat holiday is not expensive. You can enjoy the cool sea-breeze brushing against your skin on a luxury yacht without exceeding your budget. Just the idea of having a dream vacation without incurring a lot of costs is what makes a boat holiday interesting. This is another reason why boat holidays are quite popular in Europe.
3. allows you to Visit Different Places
When you have a long list of places to see and only a little time, a boat holiday is the best option. A boating holiday allows you to visit all your favorite places. All you need to do is plan your route, so it covers all the destinations you would like to see. You can stop at any Island of your choice as you sail and explore. Interestingly, you don't have to pack and unpack whenever you want to explore a new place.
4. You Get to Make New Friends while Sailing
A holiday is never complete without making a couple of new friends. Fortunately, a boat holiday doesn't just offer you the best experience, you also get to meet new people. You don't have to spend a lot of time trying to know them, as you will bond quickly. Besides sharing little details about yourselves, you can also exchange interesting stories. Sharing the boat and your holiday experience with these people is a great way to build new friendships. Interestingly, if the boat holiday goes perfectly, you may end up creating friendships that will last forever.
5. It Offers a Stress-free Vacation
If you hear the word 'vacation', what comes to your mind? A few weeks of fun or stressful hours of packing and unpacking? Going on a vacation doesn't have to be a boring cycle of hotels and luggage. You can decide to go on a boat holiday in Europe when next you are due for a vacation. Besides adding a bit of spice to your vacation, it also offers you a change of scenery. The idea of having a wonderful vacation without booking hotels or boarding public transport is why boat holiday is so popular in Europe.
Top 5 Holiday Destinations you Can Sail to in a Boat
Going on a boat holiday doesn't limit you from visiting the top holiday destinations in the world. You can visit popular holiday destinations using a sailing boat. Still in doubt? Discussed below are the top five holiday destinations you can sail to in a boat.
1. Croatia
Croatia is a country in Europe with over a thousand Islands. This holiday destination has islands that boast the clearest waters and a lot of fishing villages. Besides the beautiful waters, Croatia has several national parks that are waiting to be explored. Making it the destination for your boat holiday allows you to explore these amazing Islands. Croatia is among the countries with so many sailing competitions. The beaches and rivers are amazing during the summer and less fun in the winter.
2. Australia
Another top holiday destination you can sail to is Australia. It boasts of the Whitsunday Islands, a sailing destination that consists of over fifty Islands. You can sail from one island to the next while engaging in interesting water activities. Some of the water activities popular in Whitsunday Islands, Australia, include snorkeling and scuba diving. This means you can dive alongside fishes, turtles, and other animals that reside in crystal clear waters. Interestingly, you may see some water animals like dolphins and whales as you sail on any of the islands.
3. New Zealand
There are a lot of amazing places to see in New Zealand while sailing on a boat. You can start by exploring the over 100 Islands which make up the Bay of Islands. Besides their sandy beaches, these Islands are completed uninhabited and are waiting for you to explore them. While sailing from one island to the other, you can take breaks to relax on the sandy beaches. If you consider fishing to be a relaxing activity, you will be glad to know that the waters have fish in large quantities. In addition to boats, you can also rent skippers, which are more suitable for exploring the uninhabited islands.
4. Caribbean Coasting
This list of top holiday destinations you can sail to will not be complete without mentioning the Caribbean. The Caribbean is a holiday destination with a long chain of Islands of which the British Virgin Islands is the most popular. It boasts crystal clear waters that can be used for water activities like scuba diving and snorkeling among others. You can sail from island to island looking for shipwrecks that were talked about in famous pirate stories. These sandy Islands promise a tropical experience to whoever is willing to visit.
5. Greek Islands
Greek Islands are a bunch of Islands with sandy beaches and water, a dark shade of blue. It is popular for its mundane traditions and many fishing villages. But that's not all. Choosing Greek Islands as your holiday destination allows you to choose from six thousand different islands. You can start your sailing holiday from Mykonos and then bring it to an eventful end in Santorini. An all year round destination, as Greek winters only last for 65 days each year.
Amazing Reasons to Love Boat Sailing in Europe
Boat sailing is an interesting activity, especially in Europe. If you haven't given it a try, you are missing a lot. To convince you, here are some amazing reasons to love boat sailing in Europe.
1. It Teaches you New Skills
When you are sailing on a boat, you can't guess what important skill you might pick up next. This is because you can put any skill to good use when sailing. One of the skills you will learn on a sailboat is sailing itself. If you don't know how to sail, it is normal that you employ a professional skipper to do the job. During sailing, you can ask the skipper to teach you the basics of sailing. With constant practice and persistence, you may soon develop the sailing skill.
2. It allows you to Socialize
You don't necessarily have to be on land before you can socialize with other people. Taking boat sailing as a new hobby will allow you to socialize. This is because you will meet and bond with a lot of strangers while you are onboard. In addition to making new friends, you will be able to catch up with old ones. If you and your friends haven't seen each other in a long time, a sailing trip is just what you need. From various research, the friends you make while sailing last for a long time.
3. It Allows you to Explore
Gone are the days you can only explore a particular place at a time. With the help of boat sailing, you can visit a wide range of exciting places in the shortest time possible. In other words, boat sailing allows you to explore more places than usual. Within a week, you will find out that you have explored places you've only dreamt of seeing. You will find this quite helpful if there are a lot of places you want to see and only a little time.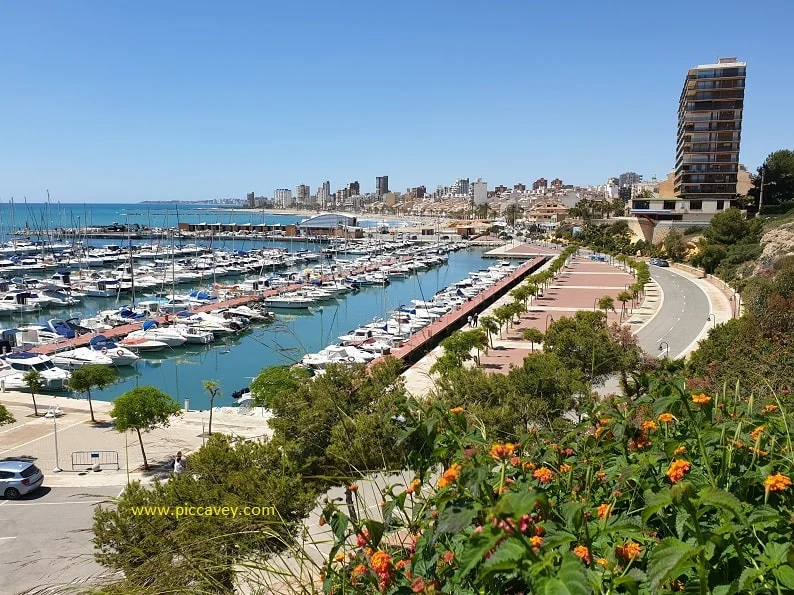 4. You Get to Relax in Solitude
If work has been hectic, a holiday in an overcrowded hotel resort isn't what you need. What you need are peace and tranquillity, so you can be able to relax and regain lost strength. This is not only good for your physical health but also your mental wellbeing. Fortunately, boat sailing is one of the ways you can relax in solitude while vacationing. The beautiful scenery and the cool sea breeze you will enjoy when sailing will refresh your mind and body. After the holiday, you will regain lost energy and become ready to face new challenges.
5. It Gives you a Change of Scenery
The best morning and evening views you will ever enjoy will be on a sailing boat. Imagine seeing beautiful scenery whenever you open your eyelids. You can do this while enjoying a glass of your favorite drink. Sounds great, right? This and more are what you stand to enjoy from a sailing trip on a boat. If you are looking for reasons to love boat sailing in Europe, this is one.
Pros to Renting a Boat in Europe
When trying to choose between owning a boat or renting one, a lot of people become confused. While every decision has its pros and cons, renting a boat is still better than buying one. Want to know why? Here are the advantages of renting a boat in Europe instead of buying.
1. It Doesn't Require a lot of Money
Owning a boat is considered to be a luxury by a lot of people. This is correct, as buying a boat requires tens of thousands of dollars which only the rich can afford. To buy a boat, you need to cough up twenty to a hundred thousand dollars, depending on the type of boat you want. Fortunately, you don't need to buy a boat to sail in one. There are a lot of boat rentals that offer a wide range of boats for you to choose from. Interestingly, renting one doesn't require a lot of money.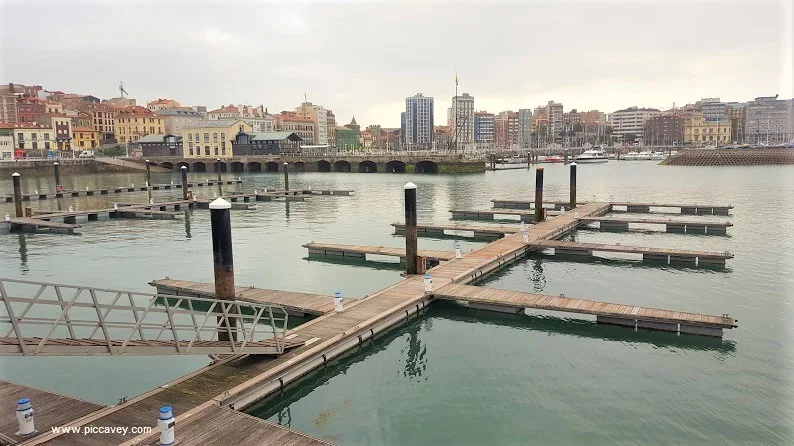 2. The Value of a Boat Reduces Over Time
Buying a boat is not an investment that appreciates over time. As time goes on, the value of your boat will reduce drastically. This is because boats with the latest designs and modern technologies are being released into the market often. With time, your boat will become outdated and will only be worth a little. So, what's the use of investing in something that will not increase in value? The best alternative is to rent a boat instead of buying one.
3. It Gives you More Options to Choose From
If you buy a boat, you are stuck with its design and amenities until you decide to buy another. However, a boat is a luxury item and you may be unable to buy one whenever you feel like it. The only way you can have access to different boats without buying them is to rent them. This way, you can use a different boat every time you want to go sailing. In addition, it doesn't cost a lot of money to do that.
4. You Don't Have to Maintain it
Deciding to buy a boat is one thing while maintaining it, is another. Maintaining a boat and ensuring it is in the right shape at all times can cost thousands of dollars. Most times, the cost of maintenance is what prevents a lot of people from purchasing a boat. If you want to sail in a boat but don't want to worry about maintenance, then you should rent instead of buy. This way, you can use the boat the way you want without providing money for its maintenance.
5. It Doesn't Require Commitment
Having your boat requires a lot of commitment. This includes both financial and emotional commitment. If the boat is not yours, you won't feel guilty whenever you engage in an activity besides sailing. All you need to do is rent a boat whenever you need one and return it when you are done.
5 Factors to Consider When Renting a Motorboat in Europe
The steps for renting a motorboat are not different from that of a boat. This is because motorboats are also offered for rent by boat rental agencies. If you want to rent a motorboat in Europe, below are the factors you should consider.
1. The Best Boat Rental Agency
You know the location and the exact type of motorboat that will be perfect for your day on the sea. However, there are many boat rental agencies available, and choosing the best becomes a herculean task. It will be even more difficult if you have never rented a boat in the past. The best boat rental agency must have positive reviews and ratings left by other customers. In addition, its prices for 12 and 24 hours rentals must be affordable. Knowing this is the first step towards renting a motorboat in Europe.
2. Rental Agreement
Every boating company provides a document of agreement whenever you are about to rent a boat. But, this doesn't mean you should assume that all boating agencies provide the same rental agreement. In other words, rental agreements differ according to the boating company. That is why you are advised to read and understand the rental agreement before making any payments. When you do that, you may find one or more terms in the rental agreement that you aren't comfortable with.
3. Insurance
This is one factor that most people often overlook when renting a motorboat in Europe. Renting a boat that is insured is quite important as you don't know what might happen at sea. Regardless of the physical outlook of the boat and your level of preparedness, accidents can happen. That is why you should ensure that the type of insurance the boat has is included in the rental agreement. In addition, you should contact your insurance agency to find out if your insurance covers sailing in a motorboat.
4. Physical Condition of the Boat
Regardless of what some individuals may think, the physical condition of a motorboat matter. When you don't take note of the physical aspects of the boat you are renting, you may be accused of damaging it. This happens in most cases where the boating company is looking for ways to defraud its customers. Before you rent a motorboat, ensure you check it thoroughly in the presence of the boating company staff. If there are any faults with the motorboat, document them in writing before you make payments.
5. Availability of Safety Equipments
When you are out at sea, your safety largely depends on how well you can operate the motorboat. However, accidents are bound to happen, and that is where safety equipment comes in handy. Before you make payments at a boat rental agency, ensure you know the types of safety equipment that are available. But that's not all. It is also important that you know their location on the motorboat and how to use them properly. This is an important factor as it may save your life when you are at sea with no other boats in sight.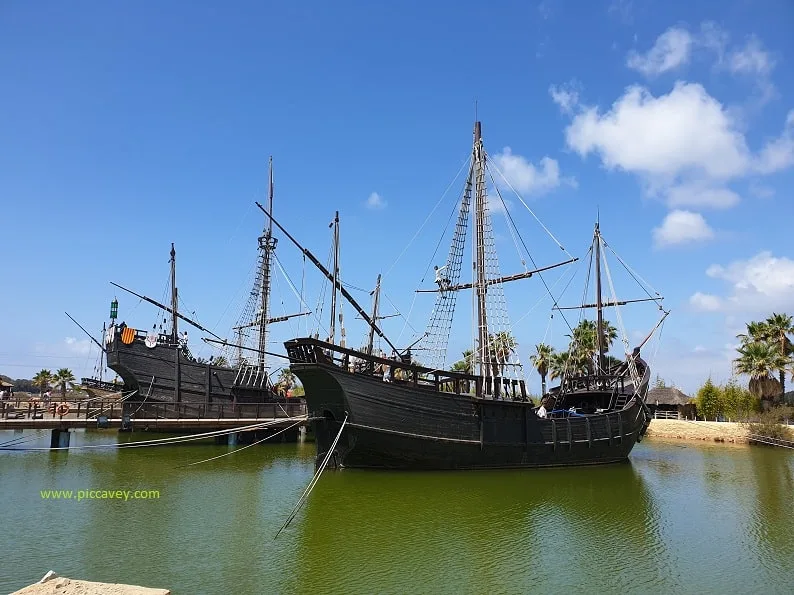 Choose SamBoat for Your Next Trip
SamBoat is a platform on the internet where you can list your boats and also rent one. The purpose of this platform is to bring boat owners and people who are interested in sailing together. You will find over 90,000 reviews left by previous customers who were satisfied with the service. You don't have to be from Europe to access this platform as it is available in 6 languages.
This online boat rental company has over 45,000 boats, including motorboats, sailboats, luxury yachts, and catamarans. In addition to catering to over 300,000 people in 2021, this French boat rental agency is available in 76 countries in the world. Regardless of where you are, by making a few clicks on your device, you can rent a boat on this platform. Fortunately, SamBoat's prices are affordable as you can rent a boat for as low as €50 a day. Reach out to SamBoat to find a Boat rental Corfu.
Wrapping Up
Gone are the days when people think sailing a boat is only for the rich. Being on a sailboat is something everyone should experience. As it is now a popular activity in Europe, you have no choice but to join the trend. If you can't afford to rent a boat for the entire time your holiday will last, don't worry. You can rent a boat for half-day or a full day to go fishing or sailing. Through the help of this guide, all your questions about boat rental in Europe have been answered. Renting a boat is not difficult at all, as you can do it from the comfort of your home. Sailing provides you with a chance to see Europe in a different light. More so, the sailing industry is also growing increasingly.