Dreaming of holiday time? You're not alone! Recent world events might mean more of us are planning a Staycation. Looking closer to home for our next holiday. And while we all can't wait to get away for a bit of sunshine or some time on the beach here are some ideas to help to inspire your next break.
Weather aside, a UK Holiday has a lot to offer.
White sandy beaches and crystal clear waters, check.
Jaw-dropping open countryside, check.
Fabulous foodie destinations, check.
Staycation Inspiration
When you're creating your list of places to visit. Consider these options to plan a great staycation…
Devon
With dramatic coastal cliffs, stunning beaches and great food, Devon is a one-stop-shop for a mix of relaxing on the beach and adventure-filled days. Whether you choose to stay on the Exmoor Coast or National Park in the north, the Jurassic Coast to the south or anywhere in-between, you're sure to find your ideal place to stay.
Try the Seahorse or The Angel in Dartmouth to experience fine dining in Devon. In South Devon, the Rockfish in Exmouth is another great spot to enjoy local seafood. With both smaller coastal villages and larger town resorts, there truly is something for everyone!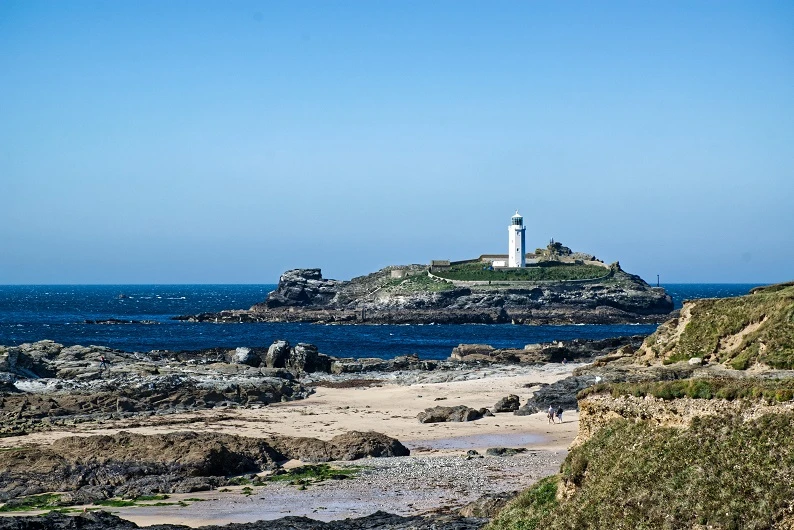 Cornwall
Just like its neighbour, Devon, Cornwall boasts some of the most spectacular beaches to rival those in the Mediterranean. Head out to Newquay for the day to catch some waves or sample incredible seafood in Padstow. Rick Steins Seafood Restaurant is based in Padstow, but its not the only foodie venue in the area. Cornwall has something for the whole family. You could even plan a Cornwall road trip and discover all the beauty spots in this corner of England. With the iconic Land's End on the doorstep it will make a memorable holiday with all that this coastal destination has to offer.
On a motorbike the views of the coastline and landscapes are stunning. Plan the route before you go, save a motorcycle accident attorney's number on your phone and remember you can find quotes for different types of motorcycle insurance. One of the most impressive drives for views is along the B3306 from St Ives to Sennen.
Lake District
For lakes, mountains and picture-perfect towns and villages. The Lake District is one of the most awe-inspiring locations in the UK. With an impressive 16 main bodies of water that make up the area's lakes, you can take your pick from the most challenging hikes up the surrounding fells and mountains to gentle strolls around the shores.
From cycling to sailing to climbing, there's plenty to do with the kids and there are some top restaurants too. Try the cottage in the wood which is close to Keswick for fine dining or the cosy Hare and Hounds pub at Bowland bridge for a family meal.
London
Shows, museums, food and nightlife, London has it all. Whether you're a big city person or not, the UK's capital has something for everyone to enjoy. If you're heading away with your family, the Royal Observatory in Greenwich is a great idea. Especially as you can go their on public transport by boat along the Thames!
Although must see attractions are the Natural History Museum, (seen in many films) The National Portrait Gallery, Tate Modern and the fabulous British Museum All are free to visit. Getting theatre tickets for West End shows can sometimes be a great deal too with some offers for as little as £15!
I also make sure I have time left over for afternoon tea whenever I visit London. There are some great options to choose from.

Packing for your Staycation
No matter where you head to on your next staycation, there are a number of things you'll need to remember or consider before you head off:
Where will you be staying?
If you're staying in a remote location, will you be staying in a hotel, B&B or will you be renting a campervan? Whichever you decide to do, what you pack will differ slightly. For example, if you're renting a campervan, will you need to take things like cooking utensils or small camping pans or are they included?
Should you be planning outdoor activities, maybe you need more changes of clothes.
What activities will you be doing?
Surfing? Walking? Laying on the beach? Whether you're planning on being super active or having a relaxing break, what you need will differ again. If you're hiking, you'll need walking boots, lots of changes of socks, a waterproof and a rucksack. If you're relaxing, you may only need everyday clothes and a beach towel or two!
Wherever you decide to head to on your future family or couples break, why not consider a staycation instead of going abroad? Booking your accommodation on a credit card will offer you protection on your purchase, but make sure you pay your balance off in full to avoid interest charges. Staying in the UK could save you money on flights and transfers too. The money you save could even be put towards some exciting activities once you arrive!
The UK boasts so many incredible locations that are undiscovered by many of us, so take the opportunity when you can to explore as many of these doorstep locations as possible.

Here are some resources to help you plan your own British Staycation adventure: