If you've ever wanted to kayak in the world's most scenic places, you're going to need to check out these destinations to find your perfect spot. Whether you're looking for a secluded riverside spot, a hidden bay, or a little cove to explore, this is a listing of the most beautiful places to kayak in the world. This post covers a range of exciting kayaking locations worldwide to visit in the future.
What Makes A Good Kayaking Location?
Kayaking is an exciting way to explore a new area and get your body in shape. Whether a beginner or an expert, kayaking can be a fantastic experience. Location is one of the critical factors when it comes to determining the quality of the experience you will have. Furthermore, it would help to choose a suitable place for your skill level. If you are just starting, you can find lots of great information here that will cover some helpful advice on the basics of kayaking in general. Nevertheless, certain factors should be considered when choosing a kayaking location:
The type of terrain the water flows through (rivers, lakes, oceans).

The surrounding environment (desert, mountains, rainforest).

How easy it is to reach.

The safety hazards that might exist nearby.
Essentially, a good kayaking location is easily accessible, has a high volume of water, and has uninterrupted views. The best way to find a good kayaking location is first to identify the type of experience you are looking for.
Book your spot on this Tossa de Mar Kayaking & Cave Day Tour from Barcelona
Always Remember Your Safety
Keeping your body safe is essential when kayaking. Some safety tips to keep in mind before you go out on a kayaking trip include:
Wear a helmet.

Always wear an unbreakable, sturdy lifejacket.

Wear suitable footwear.

Wear a PFD (personal flotation device) or inflatable PFD as protection when you need it most.

Ensure everyone in the party has a GPS and map of the area.

Always be prepared for the worst-case scenario.

Make sure your activities have the proper insurance cover.
You should ensure that everyone in your party has the correct gear and wears it at all times. The water can be a cruel and unpredictable mistress, so you must make every effort to stay as safe as possible.
Best Places To Kayak Worldwide
Kayaking is a great way to explore a new place, and it can be done in areas that are too hard for other means of transportation, making it even more exciting. The best site for kayaking is where you find yourself in a natural setting with a good view of the nature and wildlife around you. These places offer one's favorite views and experiences from a kayak.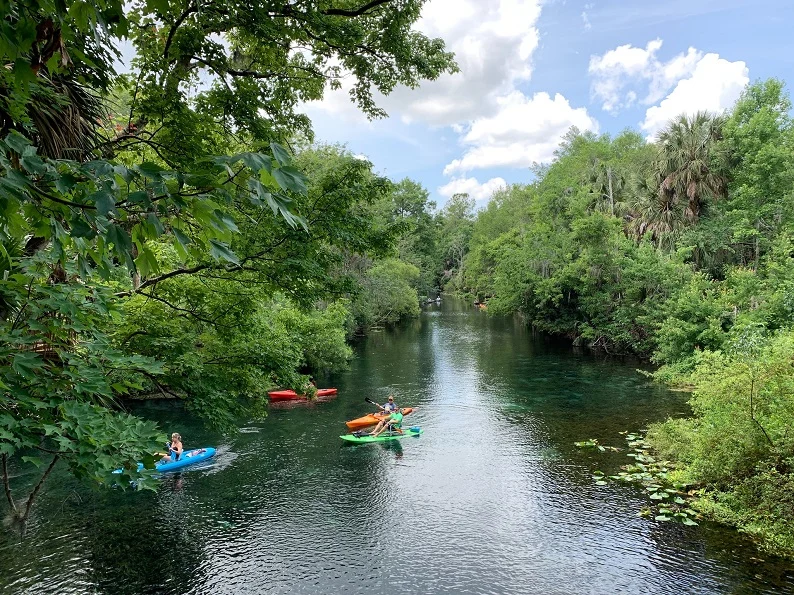 Americas
Crystal River In Florida, USA
Kayaking in Crystal River is one of the best outdoor experiences in Florida. The crystal clear water, the incredible views from both above and below, the peaceful nature surrounding you, and the adrenaline rush that comes with each rapid make this a destination worth visiting. There are multiple different types of kayaks for all skill levels to choose from and guides who can teach you more about kayaking in Crystal River.
Image source: https://unsplash.com/photos/6F98shIQysI
Isla Grande In Bolívar, Colombia
A kayak excursion to Isla Grande in Bolivar, Colombia, is a must-do for any adventure seeker visiting this unique coastal paradise on Colombia's Caribbean coast. The white sand beach and turquoise water are breath taking, especially when you hear the sounds of sea lions and pelicans while paddling around.
Ottawa River In Ontario, Canada
The Ottawa River is one of the most famous waters in Canada, where many people go kayaking, canoeing, and paddle boarding. It is a scenic river that boasts a stunning landscape, offers excellent places to visit, and has a lot to offer.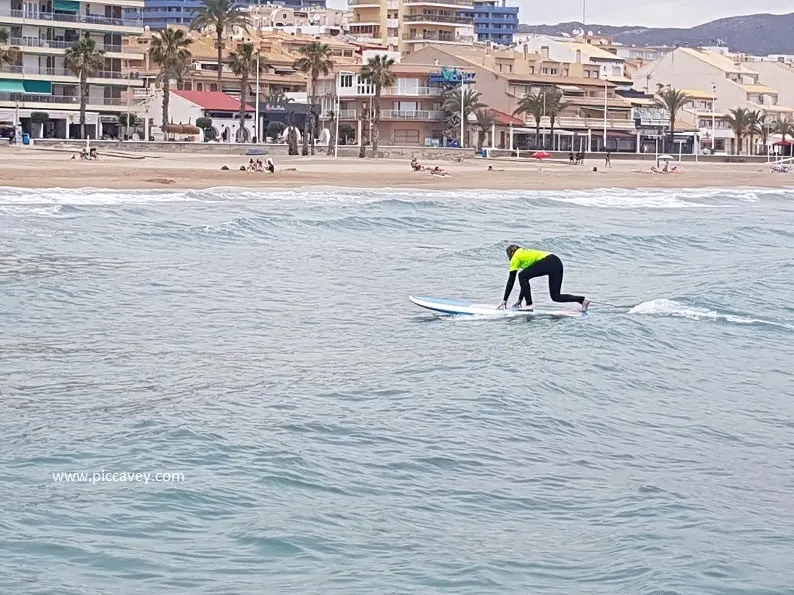 Europe
Saint-Martin-d'Ardèche in France
France has a lot to offer for those who love adventure. If you plan to visit France and want to experience some new things, kayaking in Saint-Martin-d'Ardèche is definitely the place to go. Saint-Martin-d'Ardèche is a small commune in Ardèche, France. It's one of the most beautiful places in France with its natural beauty and stunning landscapes with lots of waterfalls. There are many different places you can go kayaking or canoeing in the vicinity, so you have lots of options for a multi-day excursion.
Bovec in Littoral, Slovenia
If you are looking for a place to try the sport of kayaking, then the Bovec in the Litoral region is one of the best places to go. It has been constantly ranked among Europe's top-five kayaking destinations by outdoor magazines, websites, and travel agencies.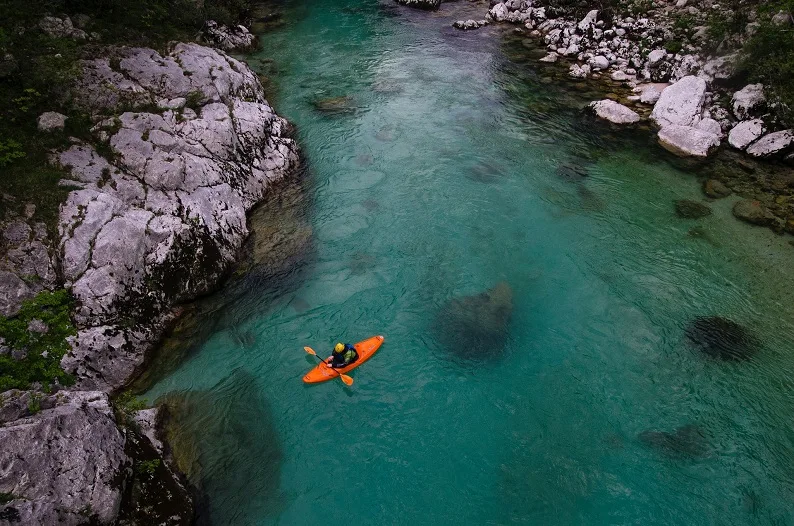 Asia
Cát Bà in Hai Phong, Vietnam
The beach of Cát Bà in Hai Phong has a large bay, with a gentle current and calm waters. This makes kayaking very popular in this area. The large bay means there is room for huge waves to build up and reach the shore, so water levels change very quickly. This is an excellent place for kayakers because the waves can be fun and challenging at the same time.
Phang Nga Bay, Thailand
Kayaking is a popular activity in Phang Nga Bay. The smooth sea offers a fantastic experience for both beginners and experts. This gets your adrenaline going and helps you understand the fragile ecosystem that exists on the coast of Thailand.
Africa
Tanzania's Rufiji River
Kayaking is a popular activity in Tanzania, and it's easy to see why when you visit the Rufiji River, one of the longest rivers in Africa, which is famous for its beauty and turquoise waters. Rufiji River is known for its white water rapids and rafting is one of the most popular activities.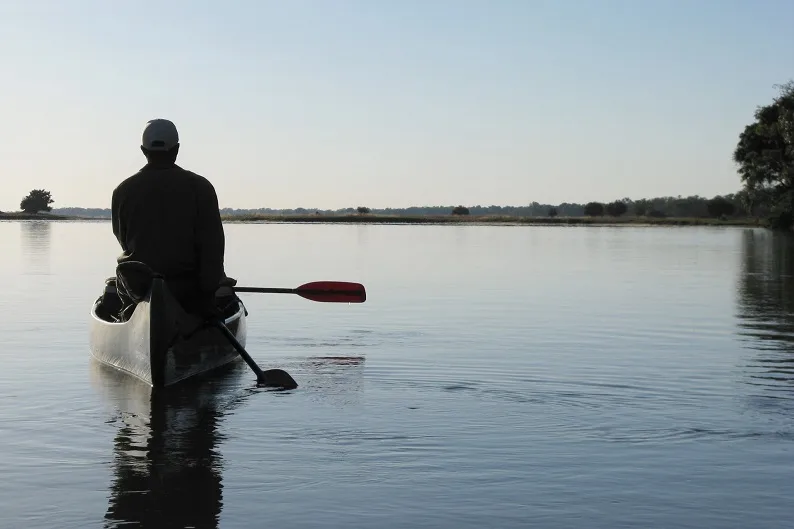 Zambia's Zambezi River
The Zambezi River in Africa makes for a fantastic kayak trip on its own, but when you combine it with some of the most beautiful national parks found on Earth and some of the most jaw-dropping landscapes, you have one of the best trips you'll ever take.
The locations mentioned in this list are all impressive bodies of water to paddle along. Each one with a different atmosphere. You'll want to visit all of them at least once. You may even want to return to the ones you like the most.
Please Note: My website contains affiliate links, which means that if you click through and make a purchase,
I will receive a small commission. As an Amazon Associate I earn from qualifying purchases.
All thoughts, feelings and opinions shared on this blog and in this post are my own.