With so many things to do in New York, you may forget some of the most romantic places to go with your loved one. Amongst the most beautiful and romantic places are Central Park, Rockaway Beach, and Brooklyn Bridge. Although there are numerous things to do in New York, it can be overwhelming for first-time visitors unfamiliar with the city. Below are some romantic ideas you should consider adding to your trip plan in New York.
Take A Romantic New York Cruise
A sunset river cruise is a great place to spend time with your loved one. It can be romantic, relaxing, and fun. You'll have plenty of time to hold hands and enjoy the scenery. A sunset river cruise is a fantastic way to quality time with each other away from the hustle and bustle. If you are looking for a romantic activity for two, this might be a good choice. A cruise in Manhattan is actually one of the most intimate activities you can do in the city. Getting to see the city from a different perspective as the waves break on the hull of the boat. You will create lasting memories and no doubt get some fabulous photos too.
Take A Horse-Drawn Carriage Ride Through Central Park
A horse and carriage ride might sound like an odd choice, but there are many reasons why Central Park is the perfect location:
It's a great place to take a first date because the park is a quieter part of the city to chat and take time out.

Central Park is a large space and you get to see more of it when you are onboard the carriage.

Riding in Central Park allows for

plenty of photo opportunities

, such as bridle paths leading up to the park entrance make for great backdrops.

Don't miss the Alice in Wonderland statue or the John Lennon memorial.
However, it becomes more intimate by trotting through the park on a horse-drawn carriage. A horse and carriage ride through Central Park is a great way to enjoy a scenic views of the city from this park. A slower way to experience this metropolitan oasis and a great way to spend quieter time with your partner.
Visit Brooklyn Botanical Gardens
Brooklyn Botanical Gardens is an excellent place for couples to take a stroll. There are many things to do, like visiting their beautiful greenhouses and learn about their plants. They also have events throughout the year, which means you never know what they will have on. This botanical garden is very popular with couples because it offers many different activities to enjoy together. It's also an excellent place for people who like being in nature and appreciate wildflowers, plants, and trees. In fact Brooklyn is a good place to stay. With such vibrant places to eat out in the neighbourhood and fabulous hotels in Brooklyn you will be close to Brooklyn Bridge and nearer to Coney Island.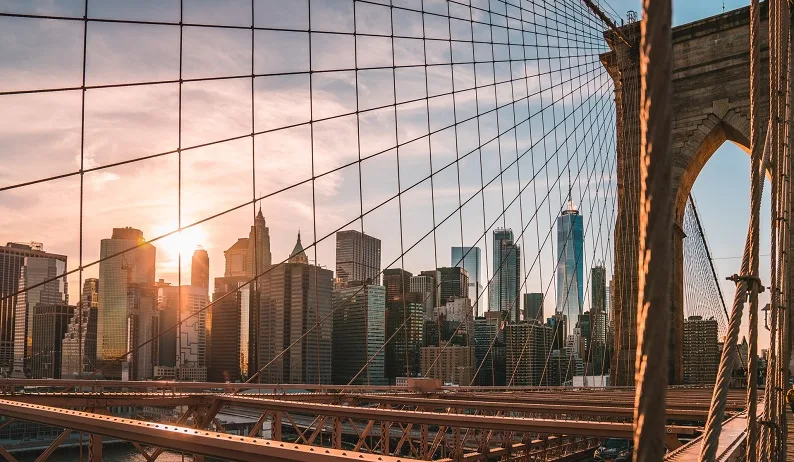 Go Stargazing
Stargazers are often disappointed with the light pollution that affects the night sky of NYC, but couples have an alternative place to gaze at the stars. Hayden Planetarium is a great place to go on a date with your lover as it offers a unique experience that you and your partner will enjoy. Besides being interactive, it has an exciting story to tell about the stars, which will captivate your loved one and bring you closer together.
Take A Helicopter Ride Over The City
The city of New York is a busy and congested metropolis, but the cities skyline is one of the most beautiful sights in the big apple. Helicopter rides over Manhattan offer breath taking views and make for a romantic date. New York City from the sky is both impressive and beautiful because of its hustle and bustle that makes the city look alive. Its skyscrapers, twinkling colourful skyline, and bridges make it one of the most iconic cities in the world. From a bird's-eye view, it is a fantastic city to explore.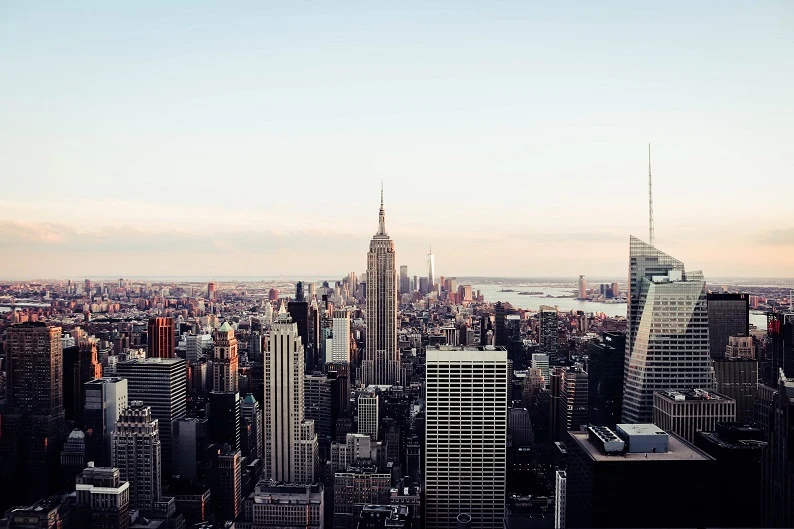 Take A Candlelight Catacomb Tour
The New York catacombs are a network of tunnels on the island of Manhattan. Completed in 1833 as an underground steam heating and ventilation system. They are a dark maze of brick walls and wooden supports, reaching every corner of Manhattan. Up to Trinity Churchyard and St. Paul's Chapel at Broadway and Wall Street. There is no light source in any part of the tunnel system, visitors can still see by using candles or flashlights. The best way to explore this marvel of recent history is to take a candlelight tour with your partner. An exciting way to visit NYC deep underneath the bustling crowds above ground.
There are plenty more romantic ideas you can add to your trip to surprise your partner. Make sure to indulge in everything that the city has to offer during your trip to the world-famous New York City!
6 Ideas To Plan A Romantic New York Trip