The magical city of Granada has the same name as the Pomegranate. The Spanish word for the fruit is Granada and therefore the symbol of the city, the pomegranate appears throughout the streets as you wander around the city. This post comes in response to the recent post by Not Hemingway's Spain – The Great Granada hunt
So after reading the wonderful post and seeing all of those Granada´s around the city where I live I couldn´t refuse the challenge. Here is my Great Granada Hunt contribution!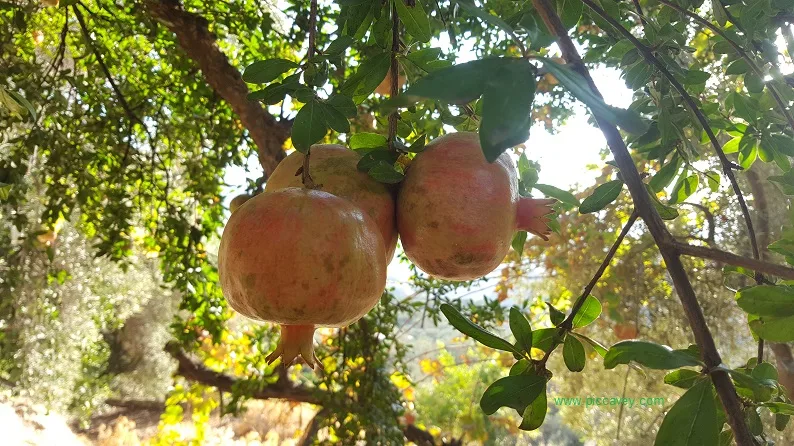 Pomegranate Symbol
This photo is a real Pomegranate on a tree in Granada city. Around the city there are many Granada trees. The fruit is usually in Autumn, in Summer you can see bright orange flowers on the pomegranate trees and the tiny pomegranates budding if you look close enough.
The importance of the Pomegranate symbol for the city of Granada goes back a really long way, in 15th century we can see this print of pomegranates on fabric, which I noticed in the Alhambra Museum.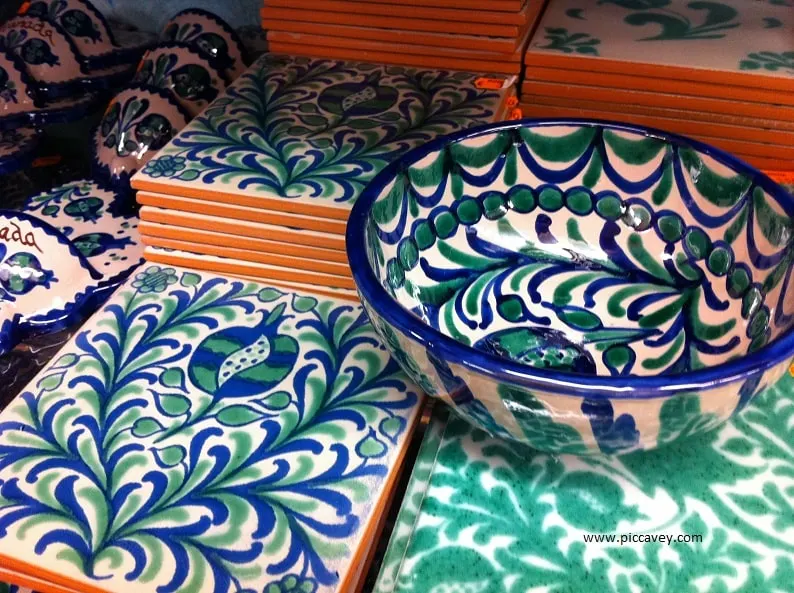 Pomegranate on Fajalauza Ceramics
Many ceramic tiles are decorated with the fruit.
All over the city are bollard with are topped with pomegranates. Be careful not to bump into these, it´s easily done!
The locals evens decorate their shop signs with Pomegranates
The council make manhole covers with pomegranates on them and Fire hydrants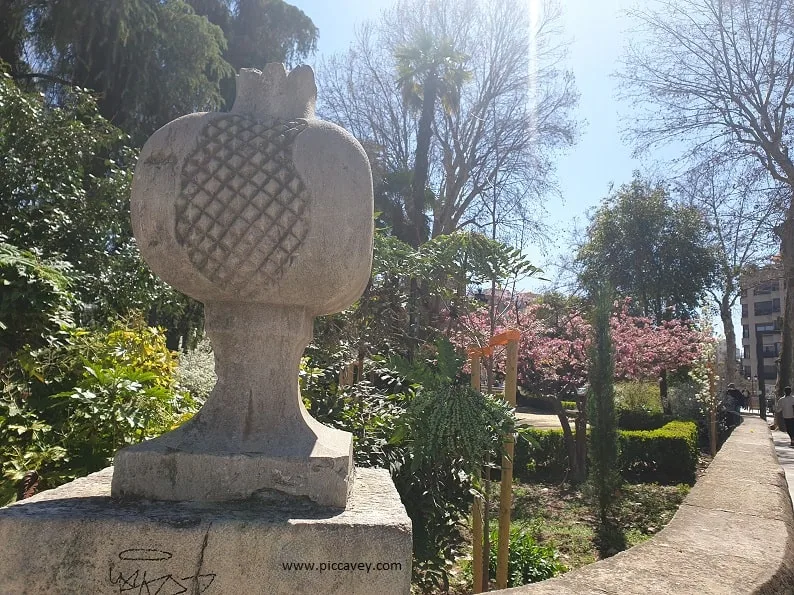 All the street names in Granada on set on Ceramic wall plaques, the Granada symbol is painted on the top of the sign.
In blue or sometimes in Blue and green.
This sign has the ´Granadas´ painted in colour. Seen on the Paseo de los Tristes.
If you visit Granada how many different kinds have you seen? Do you have travel snaps from a previous visit are there pomegranates hidden on them?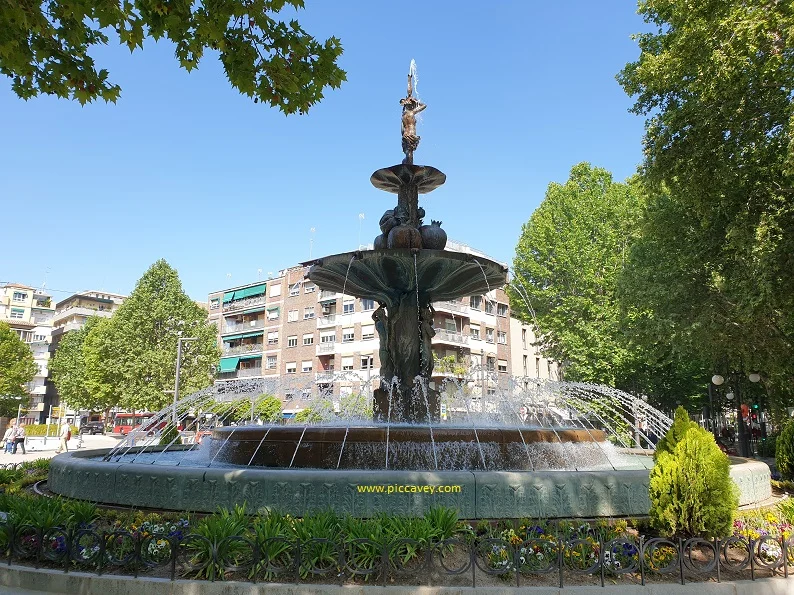 I found loads more so I´ve written part II!
Check it out here! They are EVERYWHERE!