On my travels around Spain, I spend lots of time exploring historic buildings and monuments. No matter which part of the country I´m in, Queen Isabella of Castile appears in the history of the town. This key figure seems to crop up even in the most obscure of Spanish locations. The Catholic Queen is still present in Spain today.
I take a look at why she was such an important figure and the timeline of her reign.
The First Spanish Queen
Queen Isabella was born on the afternoon of 22nd April 1451 in Madrigal de las Altas Torres (Avila). Her parents were John II of Castile and Isabella of Portugal, Queen of Castile.
Her birthplace was the Palace of Juan II in Madrigal de las Altas Torres. Now part of the Nuestra Señora de Gracia Convent.
Princess Isabella had green-eyed and light auburn hair. She had an English grandmother Catherine of Lancaster which explains this fair complexion.
Isabel was second in line to the throne after her older half-brother Henry.
King Henry IV of Castile´s nickname was The Impotent as he was childless for many years of his reign.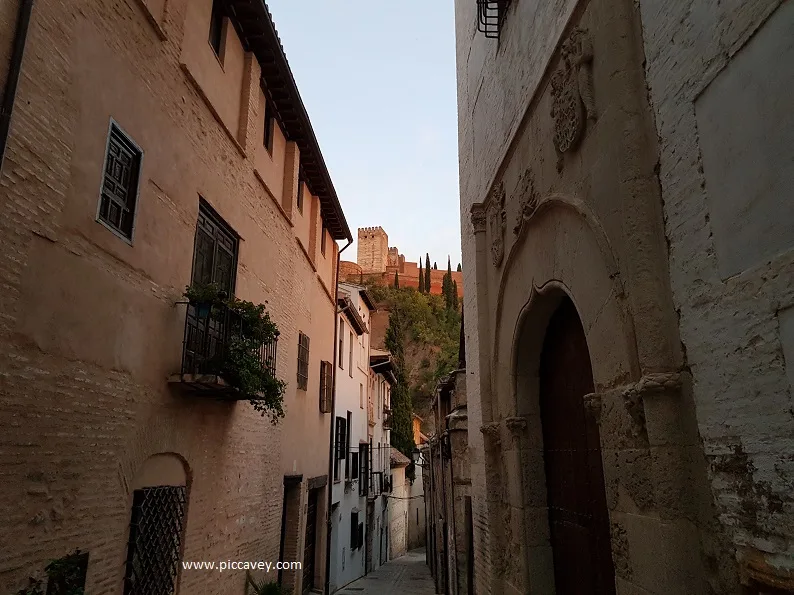 Young Isabel
At the age of 7 she lived in Granada with her parents. As a young child she was travelling quite a lot with her family due to royal commitments in Segovia and Madrid.
Educated as a princess in rhetoric, art, philosophy, and history. Isabel was a keen student. She taught herself Latin, mathematics, chess, dancing, embroidery, music and religious instruction.

Her Mother was determined to educate all her children to the highest possible standard. With no distinction between girls and boys.

At the age of 15 she spoke Spanish, Latin, Greek and French. She also studied Law, mathematics, classic literature, history, genealogy and heraldry. Considered one of the most educated women in Europe.
On the 28th February 1462 the wife of King Henry IV (Isabel´s elder brother) had a baby girl. Named Juana de Castilla, she was to be the heir to the Spanish throne. However the baby was illegitimate. Nicknamed Juana la Beltraneja (after the real father) she would never become the Queen of Spain.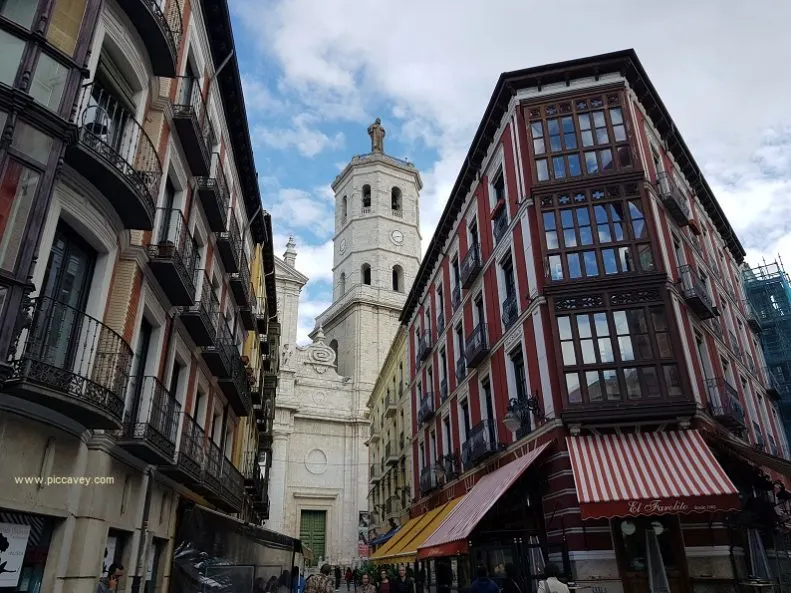 Marriage to Ferdinand of Aragon
Royal marriages were not romantic affairs, rather ways of securing social mobility in this period of history. Weddings planned to secure titles and increase family wealth. So it´s no surprise that at a young age Isabel´s family were after the best political and financial match for their family. Especially as Isabel was second in line to Castile´s throne.
In 1465 they tried to convince Isabella to marry Afonso I of Portugal. Isabel would choose her husband herself. At 14 years old she stated that she would not accept solely a political match.
After several different proposals from different nobles and European Royals. Isabel agreed to marry Ferdinand of Aragon in 1469.
This marriage would unite Aragon and Castille. Later this created the foundation of what became modern Spain.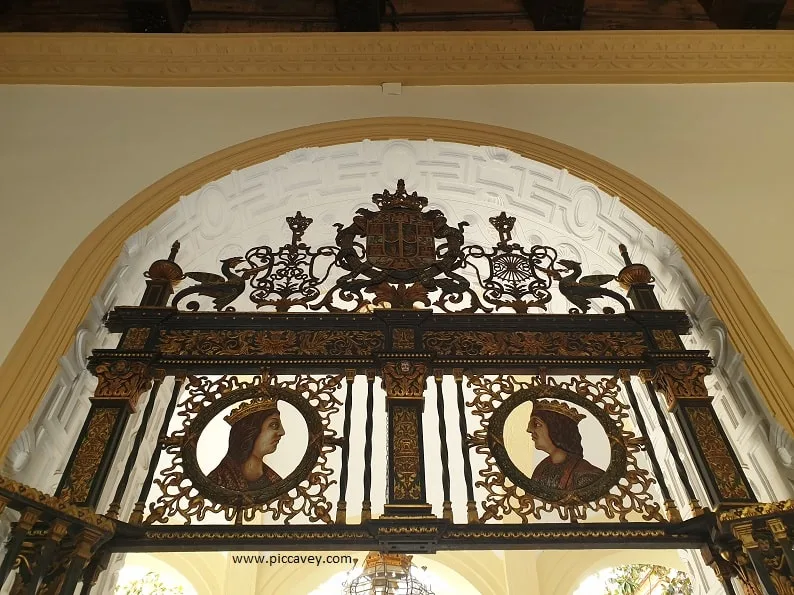 A Secret Wedding
Isabel had not met Ferdinand before the wedding went ahead. However she would have had some specific information about her future husband before agreeing. (his age, his interests, stature etc)
The wedding was held in Valladolid on 19 October 1469 in secret.
The King of Spain, Enrique VI did not know about it. Despite being Isabel´s elder brother, he wanted the Spanish throne for his daughter, Juana La Beltraneja.
At that time the church did not approve of the wedding either. The Papal bull which was need to approve Isabel´s betrothal was not granted.
The wedding took place in the Palacio de los Vivero, Valladolid. Those original wedding documents remain on display in the Sala Rica of the palace today.
There was a Pre nuptial agreement to protect Isabel´s titles and political power.
Two years after the wedding in 1471. The papal bull came from Pope Sixtus IV. (This was necessary as Isabel and Ferdinand were cousins.)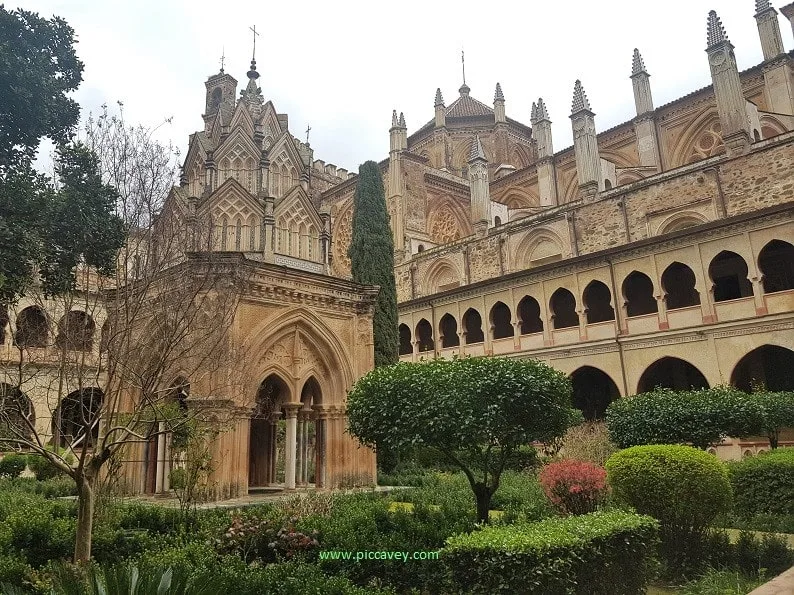 Trastamara Line of Succession
When Isabel was born the likelihood of her becoming Queen was remote. She had an elder half brother and a younger brother Alfonso. Both men came before her in the line of succession.
Yet during the rule of Enrique VI the court was unhappy with the King. Crime rates were high and there were other tensions amongst nobles and agricultural land owners. His lack of descendants was another key issue for Enrique.
Alfonso the Innocent
Isabel´s younger brother, Alfonso became the alternative candidate for King of Castille. Despite his young age, he was 11 years old. (2 years younger than Isabel). The nobles of Castille had had enough.
Just 3 years later in 1486 with the throne in dispute between Enrique IV and Young Alfonso, Prince of Asturias. Alfonso died suddenly at the young age of 14. The death may have been due to illness, although some rumours pointed to a poisoning. This may be possibility to take out the challenger to the Castilian throne.
In 1474 King Enrique IV died from illness. He was 49. Buried at the Royal Monastery in Santa Maria de Guadalupe in Extremadura. (seen in photo above). With the two heirs out of the way, Isabella was now in line to become the next Queen.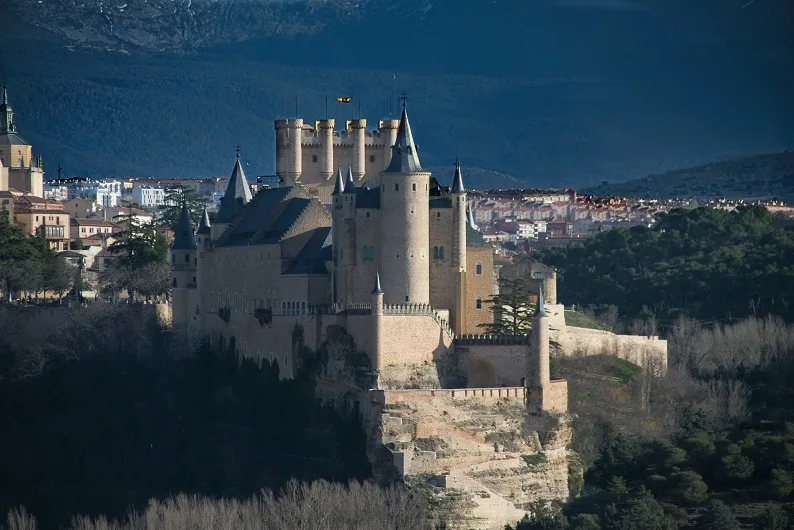 First Queen of Spain
On 13 December 1474 Isabella was crowned Queen of Castille in Segovia. The coronation at the Iglesia de San Miguel took plane just 2 days after Enrique IV´s death.
At the age of 23 Isabel was now Queen of Castille.
Her husband Ferdinand was King of Sicily, Heir to the Crown of Aragon and Prince of Viana.
The Other Heir, Juana La Beltraneja
The Portuguese King did not agree with the coronation of Isabel. So Alfonso V of Portugal married Juana La Beltraneja in 1474. (the daughter of the late Enrique IV and potential heir to the crown of Castile) The wedding took place in Plasencia despite the huge age difference. She was only 13 years old, he was 37.
Now Juana la Beltraneja was Queen of Portugal. The couple wanted to gain power of Castille´s crown as well. So Portuguese soldiers crossed the Spanish border in a challenge for the throne. The war of Castille battled on for 2 years, ending in Toro (Zamora) in 1476.
Although disagreements continued between monarchies until 1479. In September 1478 Portugal and Spain signed a treaty. Finally Isabel´s coronation was accepted.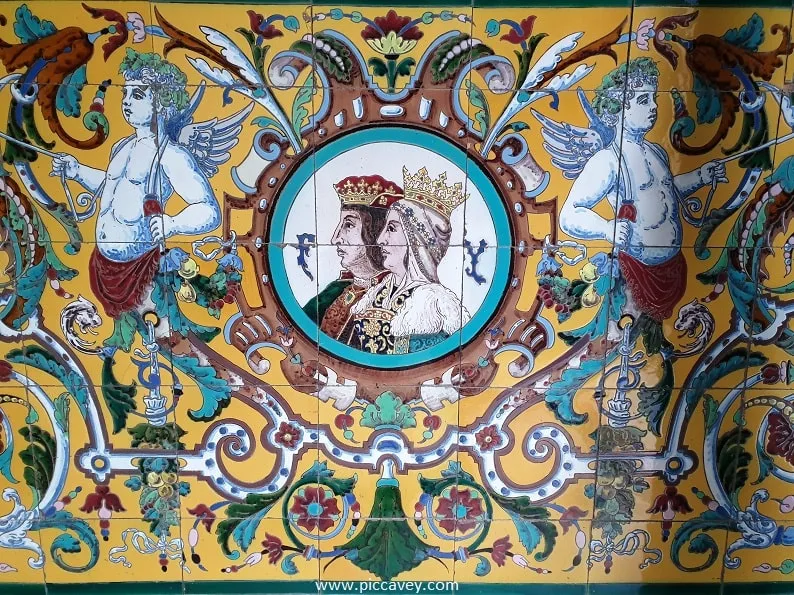 The First Police Force in Spain
Around that same time in 1475 Isabel and Ferdinand signed an agreement known as the Concordia de Sevilla. This document clearly set out the roles of each of the monarchs. Isabel ruled in Castille as Queen and would not interfere in Aragon. They were independent in their roles. Their marriage was a separate matter.
The situation of Castille when Isabel came to power was not ideal. The previous King Henry IV left high crime rates and a lot of debt in the kingdom. Soon Isabel wanted to resolve this and improve the situation for her citizens.
In 1476 Queen Isabella enforced and increased the presence of La Santa Hermandad. (the holy brotherhood). This group of law enforcers was a police patrol for towns and the countryside. Funding came from public tax monies. In effect it was the first police force ran by the crown.
Islam Rule in Iberia
From 711 when Musa ibn Nusair invaded Spain from Northern Africa, Islam was present alongside Christianity and Judaism on the Iberian Peninsula. This period clearly shows how three cultures lived alongside each other, generally in a successful way.
By the time Isabel of Castile came to the throne in 1474, there had been 700 hundred years of Islamic rule across the different regions of Spain. Yet this powerhouse was now in a dramatic decline. Between the different Muslim rulers and politicians there was infighting and tensions. There were also continuous battles between Christian and Muslim troops.
In 1462 Gibraltar was overthrown by Castile. Clearly the friction between Muslims and Christians troops was mounting. Especially as the last Muslim stronghold in Southern Spain was weakening.
Simultaneously as the Catholic Queen gained confidence and devised her strategy. It became clear that her influence on Rome was a priority. For her gaining favour with the pope was both in her personal and political interests. She was on a mission to popularise Christianity within her kingdom. (and beyond).

The First Military Hospital
On 26th December 1481 Sultan of Granada Abu l-Hasan attacked the Castillan town of Zahara de la Sierra (Cadiz) and imprisoned the population.
Provoking the Catholic Kings, Isabel soon ordered a significant retaliation. In 1482 her troops defeated Alhama de Granada from the Muslims.
Alhama de Granada was the first town to be won over by the Queen of Castille against Muslims troops. Just 10 years later Muslim rule would come to an end in Iberia.
Soon after Isabel had a military hospital to built. She wanted to provide a specific place to heal wounded soldiers. Rather than outdoor, makeshift field hospitals. It was the first of its kind and you can still see it standing today. (photo above)
On 2nd January 1492, after a 10 year battle to conquer Granada. The city fell to Isabel and Ferdinand with the help of El Gran Capitan. Gonzalo Fernandez de Cordoba, the general at the helm of the military operation. This date is controversially celebrated in Granada every 2nd of January. It is known as the Day of the Toma.
Years later in 1501 Queen Isabel installed another military hospital in Granada called Hospital Real. This is next to the Jardines del Triunfo and is now the Headquarters of the Universidad de Granada. (During the coronavirus pandemic, it was re used as a hospital again for a short time in 2020)
Children of Isabelle I
Further context into Isabel of Castille´s family life. This becomes increasingly important as her reign progresses.
Queen Isabel was astute and carefully planned her political moves. All of her children were married to European Royals in a bid to secure future power for the Trastamara line. Despite all of her smart dealings, things didn´t quite work out as she would have hoped. Life got much more complicated than expected.
The Catholic Kings had 7 children in total. 4 of them went on to become Queens. Also of note, Ferdinand had 3 illegitimate children outside of this marriage.
1470 Isabel´s first child in her marriage to Ferdinand was Isabel de Aragon. Born in Dueñas in Palencia. She held the title of Princess of Asturias until her brother took the title in 1480. She died at the young age of 27 during childbirth. The infant Miguel was born but only lived for a year. The small coffin is inside the Royal Chapel of Granada.
On 31st May 1475 she suffered an abortion of boy during pregnancy.
30 June 1478 Juan was born at the Alcazar of Seville. Find out more about the Capital of Andalusia on this article: Interesting facts about Seville
Juan was her only Son, was a great joy to the couple as they hoped to crown him King of Castille and Aragon. However Juan died at the young age of 19. Thought to have been ill with tuberculosis, he passed on 3rd October 1497 in Salamanca. He was married to Margaret of Austria at the time of his death. This death was a huge moral blow to Isabel who was keen to secure the throne for future generations.
Joanna the Mad
Isabel´s third child Juana de Castilla was born in 1479. She was a strong willed child and not always happy to follow her devout mother´s instruction.
She was later married to Phillip of Habsburg. The couple had 6 children. The second being Carlos V who would later become Emperor.
In 1502 Princess Juana and Phillip the Fair are sworn in Toledo and Zaragoza as heirs to Kingdom of Castile and Aragon.
Juana would later be known as Juana La Loca or Joana the Mad. She suffered a psychotic illness which may have deteriorated due to relationship with her husband Philip the Handsome. Joanna was jealous of his extra marital affairs in Flandes. This certainly would not have helped the situation. Also of note, is the fact that Isabel´s Mother had also suffered from mental illness, so it may run in the family.
Another possibility is due to the power struggle between Philip the Handsome and Ferdinand for the throne, after Isabel´s death. They may have exaggerated the condition of Joanna´s mental state, so they could gain political control.
She later lived out her days confined in Tordesillas Monastery.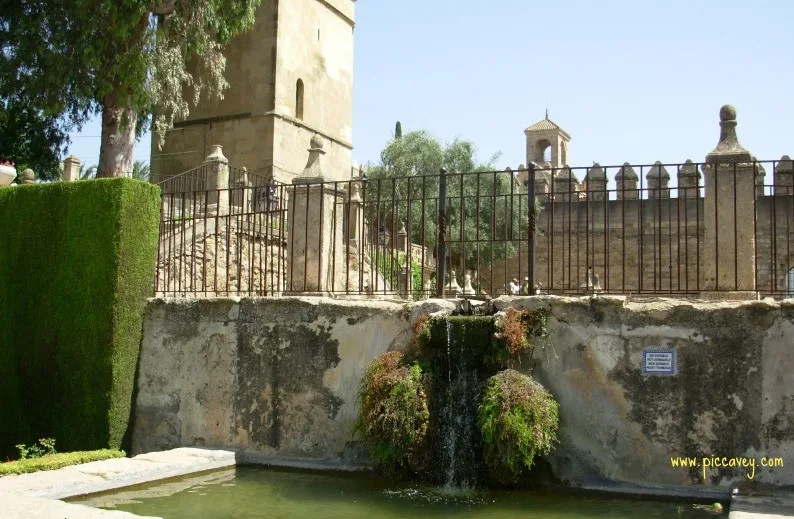 Maria de Aragon
The birth in 1482 of Maria de Aragon should have been twins however only one survived. (the sex of the other baby is unconfirmed)
Isabel´s final child arrived on 29th June 1482 at the Alcazar de los Reyes Cristianos in Cordoba. María de Aragón would later marry Manuel I de Portugal. This Spanish Portuguese union produced no less than 10 children. She spent most of her adult life pregnant. So it´s unsurprising yet sad that Maria de Aragón died in 1517 during childbirth. She is buried in Lisbon at the Jerónimos Monastery.​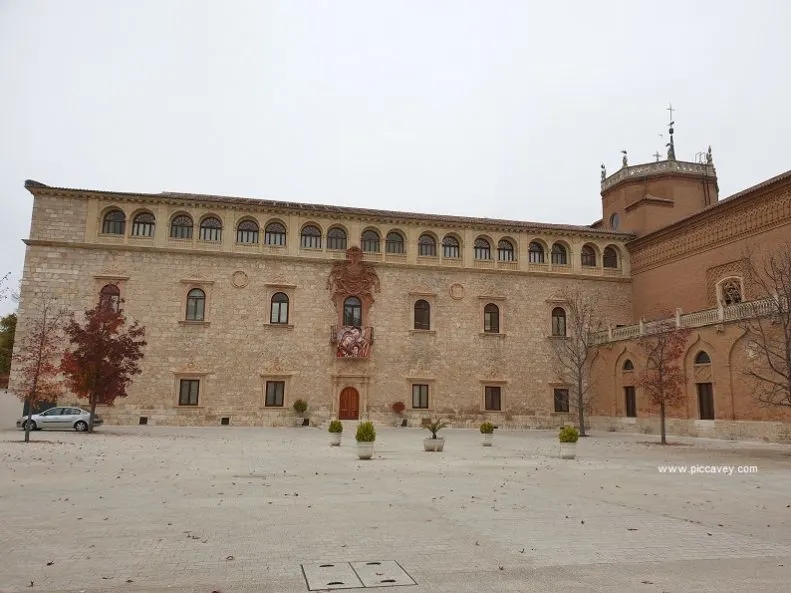 Catherine of Aragon
In 1485 Catherine of Aragon, was born in Alcala de Henares. Probably the most well known of the children due to her marriage with Henry 8th of England. She was Henry the 8th´s first wife.
They had children but never a son. Her daughter later became Queen Mary Tudor in 1533.
Catherine of Aragon would not agree to an annulment of their marriage. Henry 8th now wanted to marry Anne Boleyn. This conflict led to the separation from the Catholic Church and the creation of the Church of England.
She died at the age of 49 at Kimbolton Castle, Cambridgeshire. Her death on 8th January 1536 was greatly felt by the English public. Even Shakespeare defined her as ¨Queen of earthly Queens¨
Her funeral was given honours of a princess rather than a Queen. Henry the 8th, her husband did not attend her funeral. She is buried in Peterborough Cathedral in UK.
In January 2023, in Warwickshire a stunning Gold pendant from 1521 was found belonging to Catherine of Aragon & Henry VIII. The chain and pendant has the symbol of the Tudor Rose and the Spanish Pomegranate.
Age of Discovery
Since the 1480´s Christopher Columbus was looking for sponsorship from the Portuguese King (or any European Royal for that matter). The aspiring navigator tried to secure funds for his voyage of discovery. Convinced that he would find jewels, gold and other riches on his travels, he approached Queen Isabel to explain his project too.
In 1485 – 1486 Isabel of Castile was increasingly looking to evangelise the Catholic faith. She believed that if she sponsored Columbus journey that they could spread the word of Christianity to far flung places too. She began plans in her to court to fund the first journey across the Atlantic.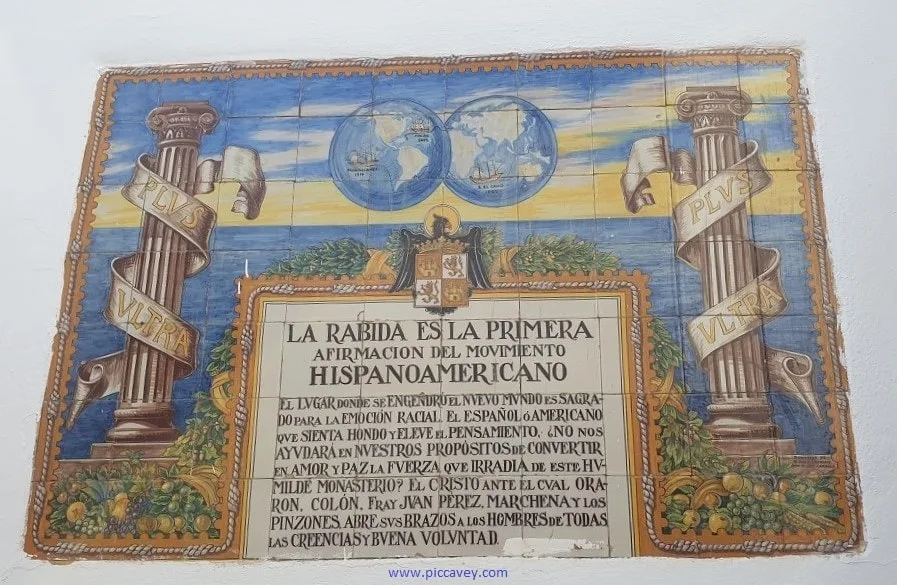 Summer 1491 Columbus went to stay at La Rábida Monastery in Huelva. A place of reflection for Columbus, he received support from the friars there. One called Juan Perez knew the Queen. He requested a meeting with her in Granada to support this project. After this interview Fr. Perez returned with a royal appointment for Christopher Columbus in 1492. In fact Columbus was able to witness the surrender of the City of Granada on 2 January, 1492.
While in Granada, at Santa Fé the Capitulations were signed on 17 April 1492 by the Catholic Kings and Christopher Columbus
Although he didn´t actually receive any payment for his work until he returned in 1493.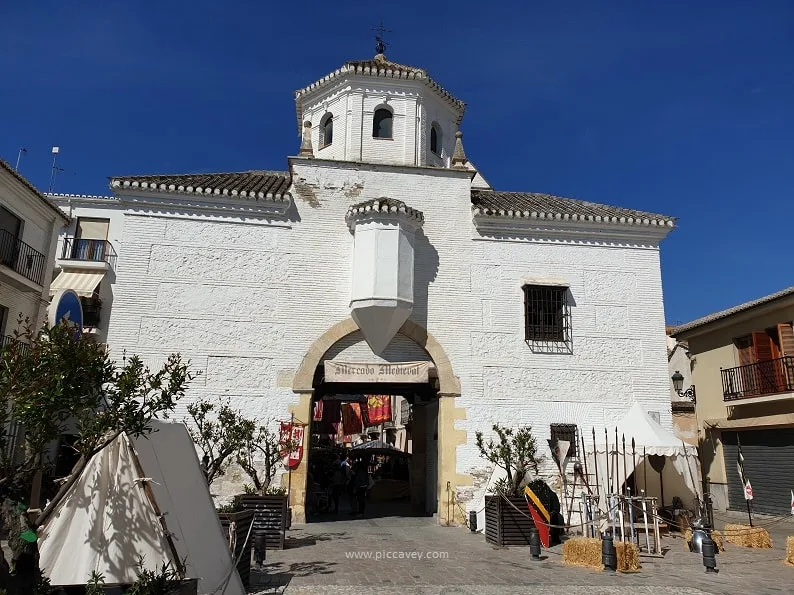 Columbus + Queen Isabella of Spain
As the Navigator pushed on with his plans and voyages, things became tense between the Monarchs and Columbus. Over the years that the four voyages happened, the initial agreements seemed to be displaced. Queen Isabella was against slavery and even forbid Christopher Columbus such practices. Yet Columbus did not listen to the Queens orders. This was an escalating issue between the navigator and Queen of Castille. It was so important to her that it is even appears on her will.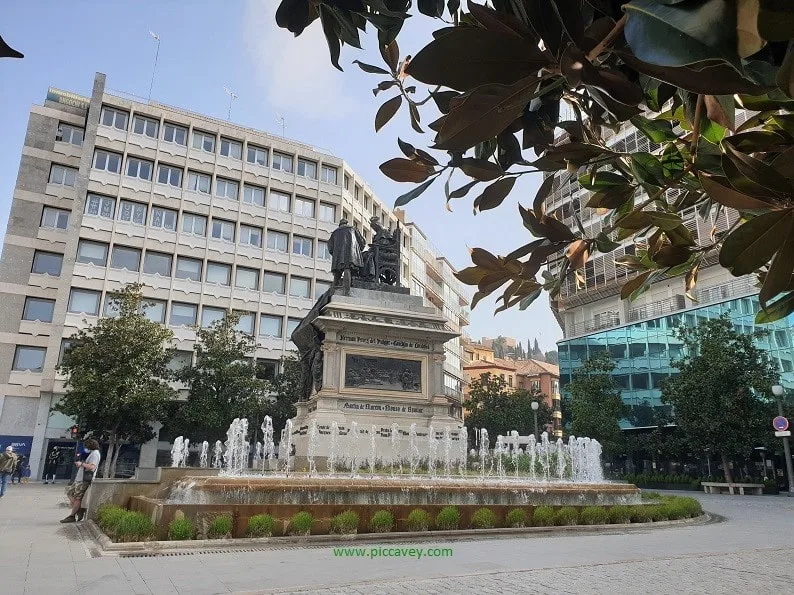 Here´s an excerpt below:
"do not give rise to or allow the Indians [indigenous Americans] to receive any wrong in their persons and property, but rather that they be treated well and fairly, and if they have received any wrong, remedy it."
The idea of spreading Christianity through the new territories which Isabel was so passionate about was not a simple task for Columbus. He was obsessed with finding treasure, gold and commodities. Also gaining titles from the new islands for himself and his family.
Uprisings from local natives were common when the Spanish ships arrived. The explorers also endured storms and even hurricanes. The general fatigue they suffered from long and arduous journeys also complicated their duties.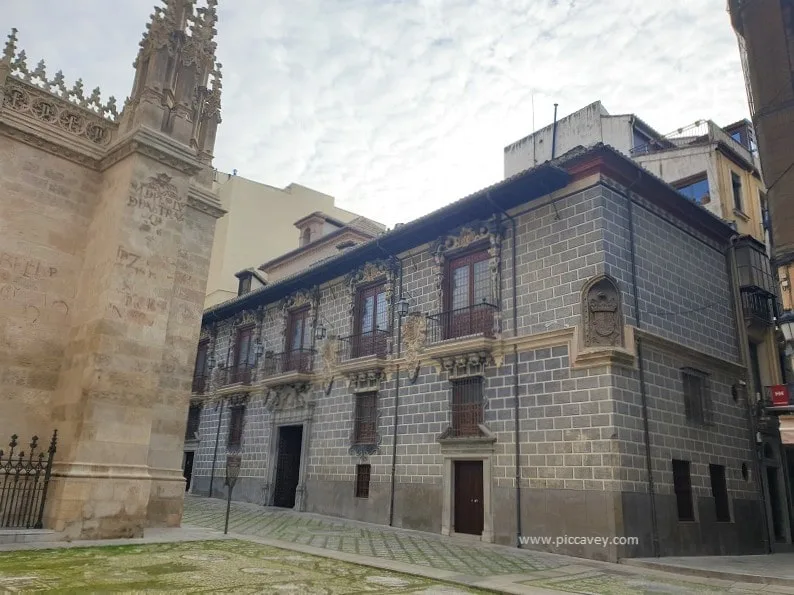 The 2nd Voyage
December 1492 Barcelona. Ferdinand was attacked in Barcelona where they were at the time. It was a serious incident and it took him time to recover from the stabbing.
13th April 1493 Columbus meets the Monarchs in Barcelona, after his first voyage.
30th January 1494 Columbus writes to the Queen sending her 500 slaves from the island of Isabella. (Galapagos) They arrive at the port of Cadiz at the beginning of April 1494. This was his second voyage.
7th June 1494 Isabella and Ferdinand signed Treaty of Tordesillas. This agreement divided the non-European world between Castille + Aragon and Portugal. This global division would alter greatly as European colonialism intensified and complicated.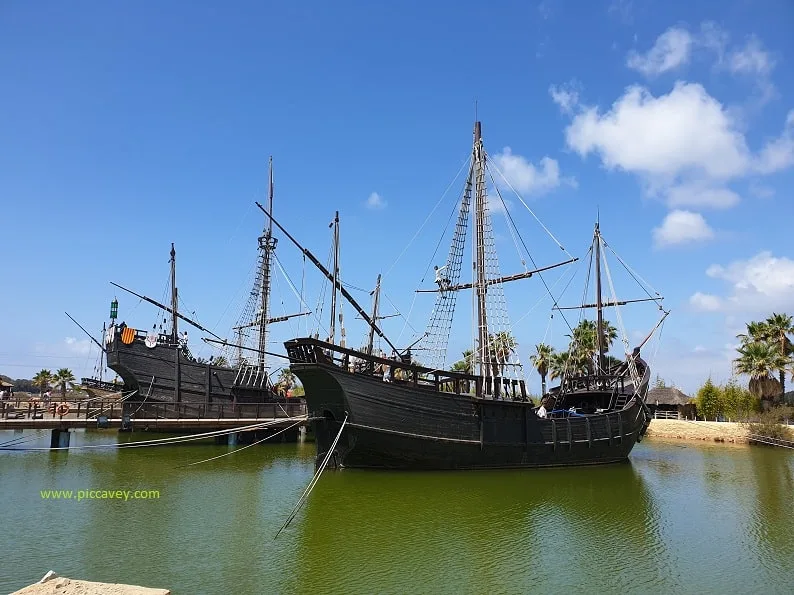 Do not bring back slaves
20th June 1500 The Queen orders the return of slaves with their possessions. She payes all their expenses. Before the next voyage, the Queen tells him in no uncertain terms: "Do not bring back slaves" (9 May, 1502).
20th December 1503 Letter from Isabel Queen of Castille to the Governor of the Indies. She indicated that they should ´encourage and reward the Indians for conversing with Christians; they should not be vagabonds, they should work and be paid a daily wage, as the free persons they are, and not like slaves, and no one should harm them in any way or make them suffer any misfortune; and on feast days they should get together to be taught the Faith.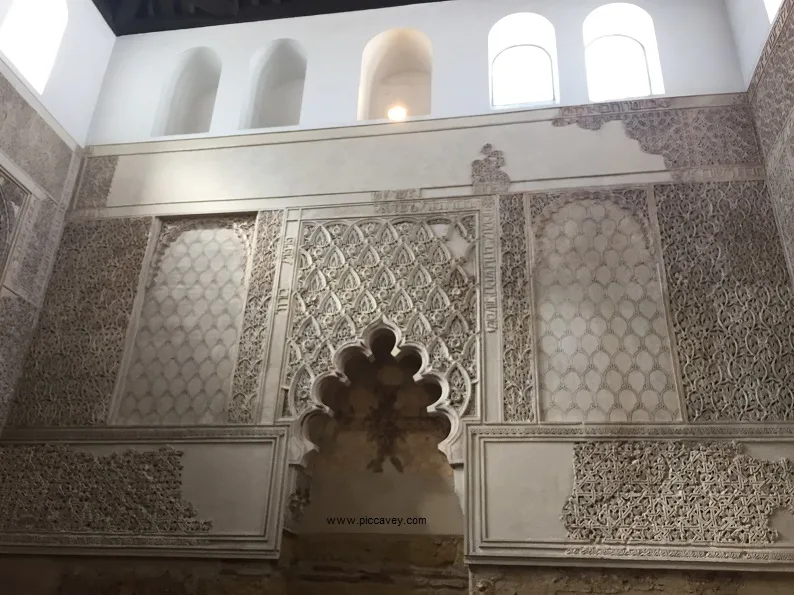 The Spanish Inquisition
The Inquisition in Spain was the latest one in Europe, beginning in the last part of the 15th century. However Inquisitions had been happening across Europe since at least 1184. France, Portugal and even England all had their own inquisitions at different times with similar ideas.
The Spanish Inquisition that took quite a time to materialize. Rome had been encouraging inquisitions and act of faith ceremonies for centuries. There was pressure from the Pope to rid non believers or heretics from Castille and Aragon.
Queen Isabel of Castille was very devout. She also knew that political favour with Rome was of great importance for her plans. At the time religion and politics were indivisible. Even Priests and Archbishops were extremely powerful figures in society.
On 1st November 1478, the papal bull is the starting point of the Spanish Inquisition. Exigit sinceras devotionis affectus (Sincere Devotion Is Required)
In Seville on 6th February 1481 the first Act of Faith (auto da fé) takes place.
In October 1484 Tomás de Torquemada prepared the documents ready to set up the Inquisition. He became the Grand Inquisitor.
The Alhambra Decree
acordamos de mandar salir todos los dichos judios y judias de nuestros reynos, y que jamas tornen ni vuelvan a ellos nin a alguno dellos; e sobrello mandamos dar esta nuestra carta, por la qual mandamos a todos los judios y judias de qualquier edat que sean (…) que fasta en fin del mes de julio primero que viene (…) salgan todos de los dichos nuestros reynos y señorios
On 31st March 1492 the Alhambra Decree

read "Jews and Jewesses of our kingdoms to depart and never to return or come back." It´s believed that around 200,000 left Spain at this time. They had 4 months to leave (until 31st July 1492)

More insight into this part of history here: Granada´s Realejo Quarter
In December 1968 Spain annulled the Alhambra Decree. Offering citizenship to descendants of Spanish Jews as reconciliation.
Book your spot on a tour of Jewish Granada to discover more about this part of Andalusian history.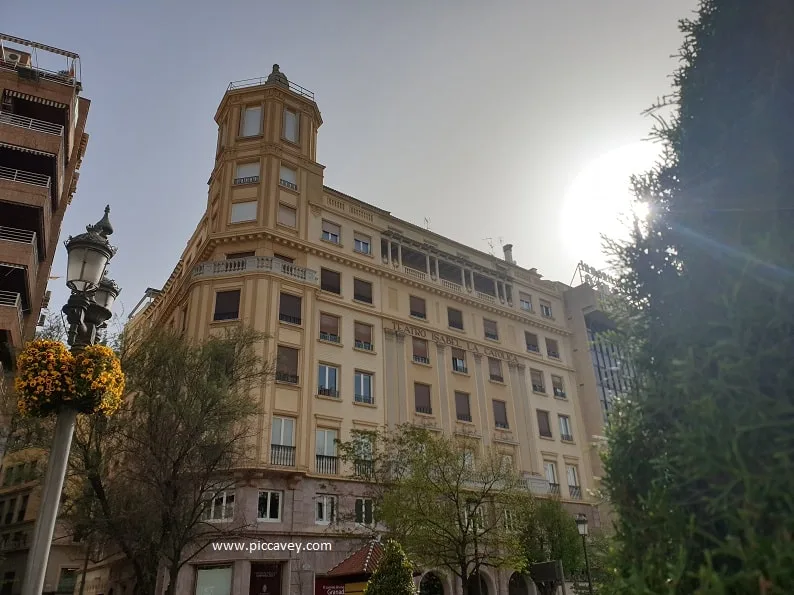 The Granada Treaty
Although Granada surrendered to the Catholic Kings on 2nd January 1492. Many Muslims had not left the region. Many lived in the Alpujarra region, South of Granada. With their ongoing mission to evangelize their kingdom, the Spanish inquisition looked beyond the Jews who were dwindling after the Alhambra decree.
In 1502 Muslims told to convert to Christianity or leave. Of course this meant a huge change in their customs (not only religion but cuisine too)
On 5th June 1507 Cardenal Jiménez de Cisneros became Grand inquisitor (after the death of Tomas de Torrequemada in 1498).
Towards the end of the 16th century the inquisition had greatly decreased it´s activity in Spain although there were still trials against protestants.
In July 1834 the Spanish Inquisition is officially abolished. The document signed by Queen Regent María Cristina de Borbón of Spain came 342 years after the inquisition began.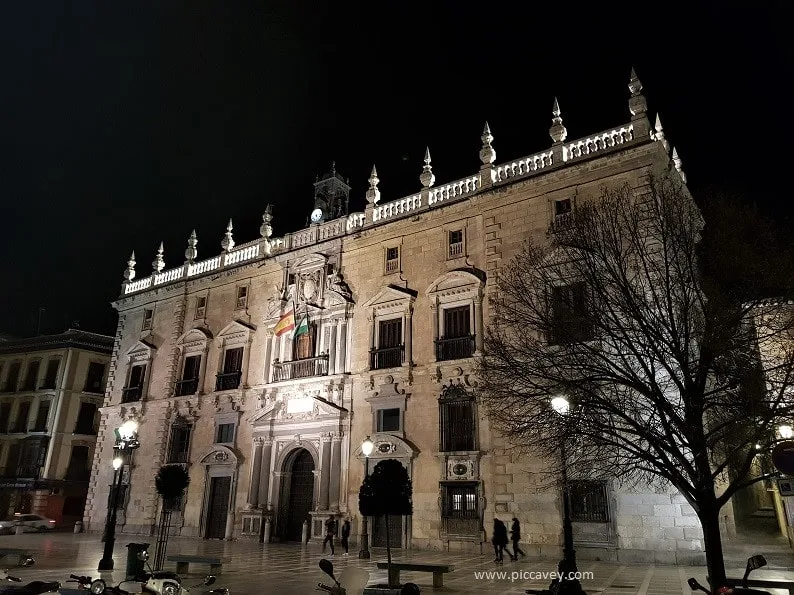 No equal for 500 years
The legacy of Queen Isabel of Castile is still present today. As you travel around Spain there are monuments visible in cities that you can visit. Some still have their same purpose as before.
The Royal Chancellery in Granada dates back to 1500. (photo above) Built in a late renaissance style known as Mannerism. This courthouse was one of two legal bodies in the kingdom at the time. The other was in Valladolid, serving central and northern regions. It still acts as the courthouse of Andalucía today. Known as the Tribunal Superior de Justicia de Andalucía, Ceuta & Melilla.
The first Franciscan convent that Isabel had built was the convent inside the Alhambra Palace. It is now the Parador de Granada. Isabel had made a promised to Saint Francis of Assisi. Some of the original features of the convent are still there today. This location was her chosen burial site. Later the coffin was moved to the Royal Chapel of Granada. From 1517 onwards she would share the tomb with her husband.
In Granada you can take the Isabel La Católica Guided Tour that explains and visits the most important locations of this time.
Curiously Isabel de Castile hated the smell of garlic. Extensively in Spanish cuisine, the court cooks did their best to hide it in their dishes. Of course it is very healthy ingredient but the Queen had to eat it unknowlingly.
Did you know that Isabel of Castille was the first woman to be on a US Coin? In 1893 her face was on the Isabella Quarter. She also appeared with Columbus on the commemorative stamps that year too.
In 1974 Isabella of Castile became a Servant of God according to the Catholic Church of Rome.

Quotes about Isabel La Católica
'This queen of Spain, called Isabella, has had no equal on this earth for 500 years,' one awestruck visitor from northern Europe would eventually proclaim, admiring the fear . Few Europeans Queens such as Russia's Catherine the Great (outshining a formidable predecessor, the Empress Elizabeth) and Britain's Queen Victoria can rival her, each in their own era. Excerpt from the Book:
"Tanto monta, monta tanto, Isabel como Fernando" that translates roughly to "As much as the one is worth, so too is the other." This is a phrase recurring throughout the story of Isabel and Ferdinand. A slogan used by King Ferdinand of Aragon. It was later used for the couple although Isabel never actually used it herself.

Death of Queen Isabella of Castille
On 13th September 1504 Plans for The Royal Chapel were signed. Built in 1505 and completed in 1517 in gothic style. The Capilla Real de Granada is dedicated to John the Baptist and John the Evangelist.
Inside the Chapel Museum are some of the Queens personal possessions such as her crown and sceptre. You can even see some of her robes. There is also an important art collection of Botticelli, Dirk Bouts and Rogier van der Weyden paintings. The Queen of Castille was an important collector of Spanish and Flemish art.
12th October 1504 at the Royal Palace in Medina del Campo (Valladolid) she wrote her will.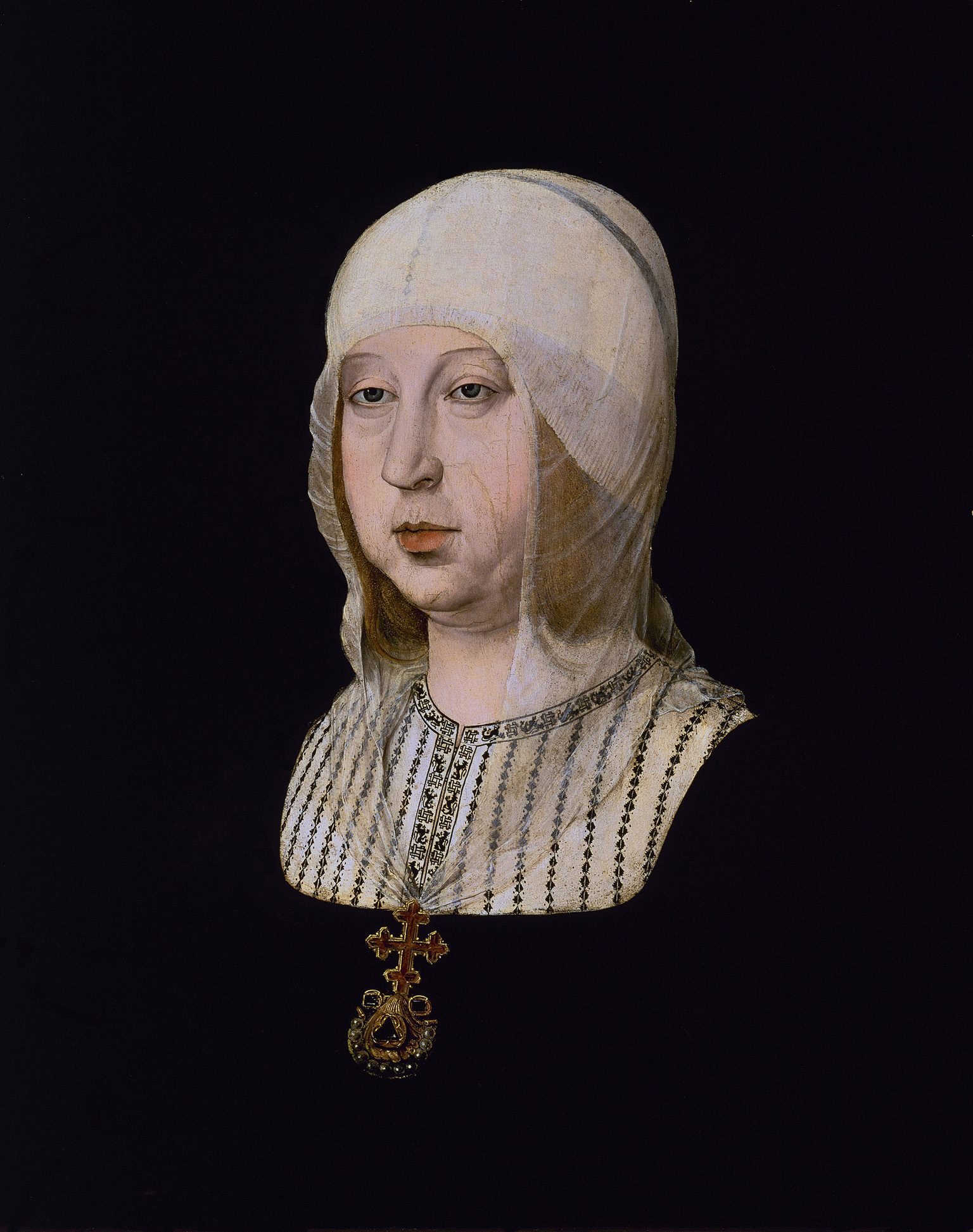 Isabel died on 26th November 1504 in Medina del Campo. Aged 53 she had suffered a long illness. A possible cause of death maybe cancer of the uterus. She suffered fever and liquid retention during her last 3 years of life.
Her burial took place on 18th December 1504 at San Francisco Convent in Granada, exactly as she stated in her will. (now the Parador de Granada)
«Mi cuerpo sea sepultado en el monasterio de S. Francisco que es en el Alhambra de la ciudad de Granada (…) en una sepultura baja que no tenga bulto alguno, salvo una losa baja en el suelo, llana, con sus letras en ella. Pero quiero e mando, que si el Rei eligiere sepultara en otro cualquier iglesia o monasterio de cualquier otra parte o lugar destos mis reinos, que mi cuerpo sea allí trasladado o sepultado junto (…)».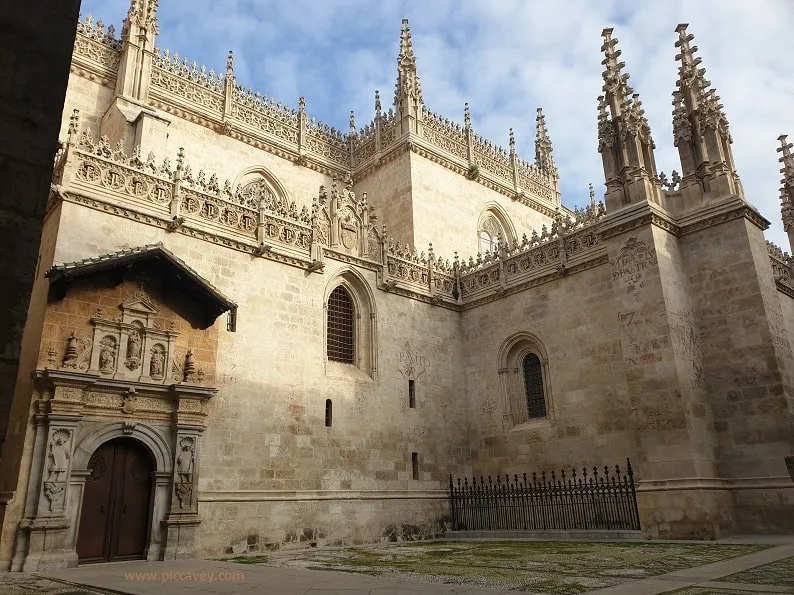 The Royal Chapel, Granada
In 1505 Ferdinand remarried, one year after the death of Isabel, he wed Germana de Foix.
In 1516 Ferdinand died in Madrigalejo (Caceres). 11 years after the death of Isabel.
10th November 1521 Once The Royal Chapel was complete the bodies of Isabel and Ferdinand were transferred there. Juana de Castille and Philip the Handsome are in the crypt too. Isabel´s 2-year-old grandson, Miguel da Paz is the smallest coffin there.
The tombs are Carrara marble. Sculpted in renaissance style by Domenico Fancelli, Bartolomé Ordóñez and Pietro de Carona.