Zanzibar is an island off Tanzania. This East African country, is officially known as the United Republic of Tanzania. It is well known for its beautiful safari national parks, beaches, game reserves, and marine parks. It is also considered to be one of the best tourism destinations in the world. Approximately 38% of Tanzania´s land is a protected conservation area. It has 17 national parks to explore.
Zanzibar, Tanzania
Travel and tourism contributes 17% of Tanzania´s GDP. The country receives nearly one million tourists every year, from which it generates an income of $4 billion. Most visitors visit Zanzibar, a semi-autonomous region of Tanzania. Its the main tourist hub and is also known as Unguja. The main types of tourism in Zanzibar are beach resorts, dhow cruising, wildlife tourism and spice tours.
UNESCO World Heritage Site
Stone Town, the capital city is a UNESCO World Heritage Site. A major tourist attraction, this town is home to many cultural and historical sites. It was also the birthplace of Freddy Mercury, lead singer of Queen.
Zanzibar is most known for its beautiful beaches and vibrant turquoise waters. Locations such as Kendwa Beach and Paje are idyllic spots to snorkel, surf or swim. You may even see a dolphin if you are lucky.
Other tourist attractions in Zanzibar include:
Changu Island
House of Wonders
Makusurani graveyard. The resting place for Zanzibar's Arab leaders.
Old Fort – The Oldest building on Zanzibar Island from 1699
Forodhani Gardens/Forodhani Park –
Old Dispensary
Bawe Island
Nakupenda Beach
Peoples Palace Museum
Do I need a visa to go to Zanzibar?
You must have your Tanzania e-Visa if you want to travel to Zanzibar. It is even required for children.
However, you dont have to visit the embassy to get your e-Visa, and for this reason, it will save both your money and time! Apply online on https://tanzanianvisa.com/ following a simple and intuitive, 3 step process:
Fill out the online application form
You have to provide your basic required details to fill the online application form, such as name, passport number and email address. Now, double-check
the whole form for errors and move towards the next step.
Online Fee Payment
You will pay the fee for your Tanzania e-Visa through any online payment method. You can use your debit/credit card, PayPal, PayU, or any other method.
After fee payment, your online application will be completed, and you will get the confirmation number through email.
Take Print-Out of your Tanzania e-Visa
Your Tanzania e-Visa will be delivered to your email address within 10 business days. It will be in PDF format, print it out and you'll be ready for your exotic vacation.
Get an International Sim Card to avoid high roaming fees on your phone.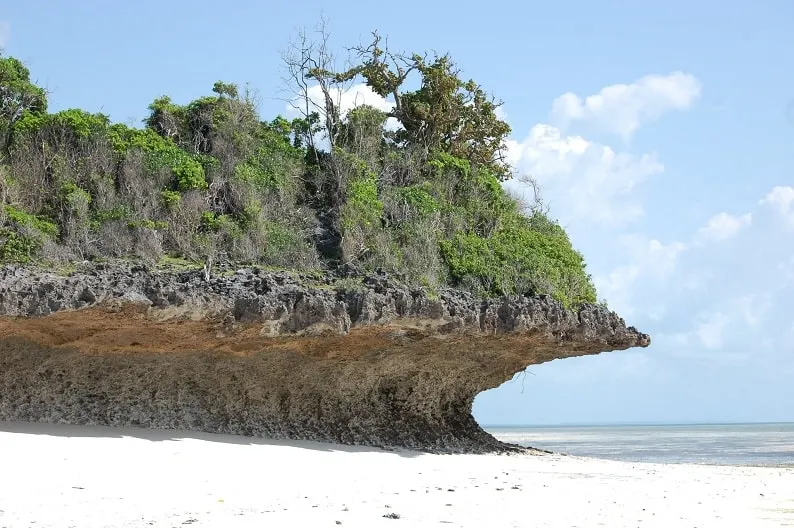 7 Things to Know Before You Go to Zanzibar
Once you get your Tanzania e-Visa, you are ready to travel to Tanzania. Get ready to hit the beautiful beaches and explore the tourist attractions here. Here are some must know tips to check before your trip:
Greetings in Zanzibar
Say hi to everyone you meet in Zanzibar. The local language is an easy one to learn. Dont assume that everyone you come across is intending to sell something to you. Zanzibar locals are friendly and love to greet foreign visitors. Saying hello is the best way to greet the people of Zanzibar.
Common greetings are:
Jambo – Hello
Hujambo – how are you?
Sjambo – I´m fine
Marahaba – The greeting for an elder person
Cultural Differences
Before traveling to Zanzibar, you must understand that Zanzibar is different from the mainland. It´s 22 miles from the mainland. Zanzibar became a hub for spice traders from the Africa, India, and Arabian Peninsula. Although it is a part of Tanzania, the politics, food, and culture are different here due to its unique history with Arab and Portuguese settlers.
Explore Stone Town
Stone Town is an ancient city and UNESCO Heritage site. It is basically a maze. Finding streets is not easy here. You will easily become confused finding your way in this area. Although there are street names, hardly anyone uses them. Stone Town is a small and safe area, but you have to spend much more time understanding the whole location.
If you get lost or mixed up with your map, just ask a friendly local to point you back in the right direction.
Slow tourism
Here in Zanzibar, life moves slowly, usually it's polepole – Swahili for slow. You cannot find meanings for everything and every event in Zanzibar. So, the best way to stay in Zanzibar is to enjoy the calm chaos and unhurried pace here.
Visit Lazuli, a tiny restaurant in Stone Town. Its smoothie is world-famous; however, you might have to wait for it for 45 minutes.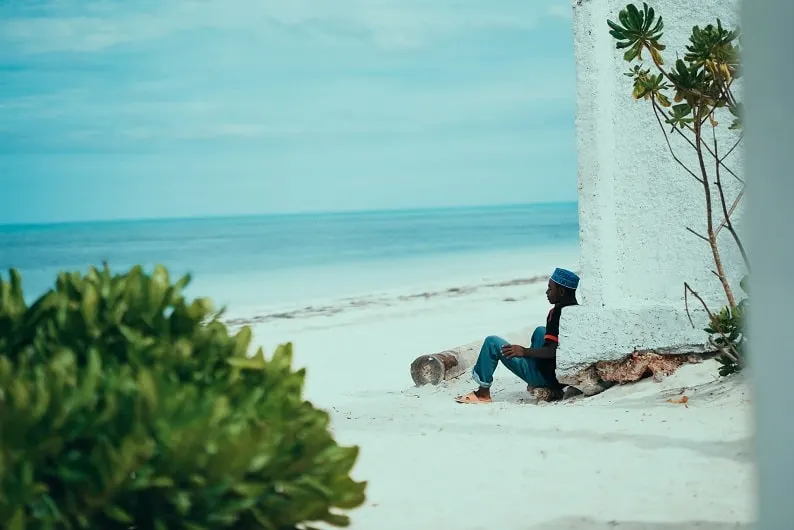 Water sports
Adventure is the most exciting thing in Zanzibar. So, make your own choice when it comes to adventure. If you are a beach lover, you can head north to Kendwa and
Nungwi, where you can find all-inclusive packages.
If you want to get a high dose of Zanzibari experience, head towards quieter towns like Jambiani or Bwejuu, where you can experience the rhythms of village life as well.
Rainy season
Every year, there are two rainy seasons on Unguja; one is the long rains, and the second is the short rains. The long rainy season of Zanzibar lasts from March until May. You should not book a trip in beach resorts of Zanzibar during this season. Pretty epic monsoons that will quite literally flood out your vacation. You can enjoy beach time in the short rainy season between November and December.
Eating in Zanzibar
The strangest thing in Zanzibar is the color of egg yolk here. It is white rather than yellow. The taste is just the same as normal eggs. It is just the color of
yolks that is different. This happens as they feed chickens on grain which makes them produce one colour eggs. Good to know before visiting. Typical dishes in Zanzibar are fish dishes, Pilau or meat skewers called Mishkaki.
Zanzibar is a group of beautiful islands with several beaches, resorts, and holiday destinations. You can visit Zanzibar if you have your Tanzania e-Visa.
You can get your e-Visa within 10 business days by applying online. We have also discussed some important things which you must know about Zanzibar before traveling here.