When it comes to the Best European beaches, you maybe surprised to find locations that you haven´t been to yet. Of course I have already visited many beautiful beaches around the Mediterranean. But some of the most popular ones of this list surprised me.
Particularly in Spain, known for its endless miles of coastline and stunning clear waters. Yet the Spanish playas didn´t come first in this study. Holidu revealed the top 50 beaches in Europe according to social media popularity. (Data sources were Google, Instagram and Tiktok).
The winner was this beautiful beach in Normandy, with its historical and poignant history. Omaha beach was the most shared on Social networks of the European beaches in this study.
European Beaches to Visit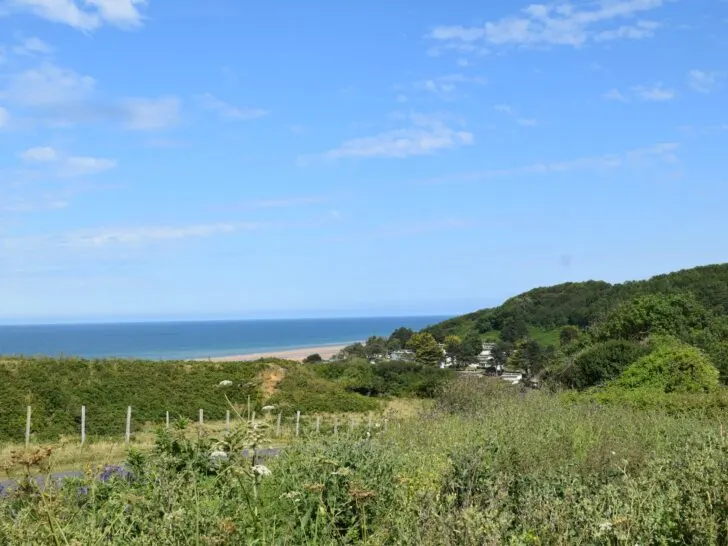 Omaha Beach, Normandy
Top of the list is this beach in Northern France. Famous for it´s military connections, as Allied forces landed here in WWII. In fact you can still see German bunkers on the sands today. This iconic landmark is visited by over 1 million people each year. There are lots of different activities in the area connected to the D-Day landings. There is also a museum.
Other attractions and Things to See in Normandy are the Mont St Michel and the town of Bayeux. Not forgetting Les Jardins d'Étretat, one of the Great Gardens of the World.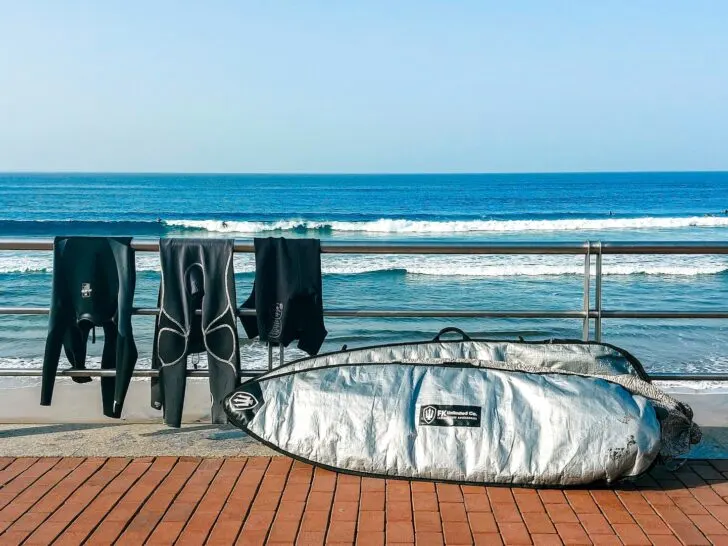 Photo via Elien on Unsplash
Playa de Las Canteras, Gran Canaria
Second on the Holidu list is Las Canteras beach in Gran Canaria. Located in Las Palmas it´s an urban beach and over 3kms across. (1.86 miles) Known as a great spot for surfers, Las Canteras has some of the best waves in the Europe. With a huge number of Tik tok views 14,600,000, its popularity on social media is rising.
When you visit Las Palmas apart from the beach. Activities for families include camel rides or a visit the aquarium.
Did you know that Las Canteras create a Christmas tree and nativity scene on the beach from sand and water each December.

Praia da Rocha Portugal
Coming in third is this stunning beach, known for its impressive rock formations. Praia da Rocha is near to Portimao, once a small fishing village. It is one of the most popular resorts in the Algarve. Since the 1980´s it has been a favourite with tourists and is a still great holiday spot now.
I´ve been to Portimao myself in April one year and had a great time over the 4 days I spent there. Off season it was a good choice too. We enjoyed a smaller beach known as Praia dos Tres Irmaos, which also has interesting rock formations.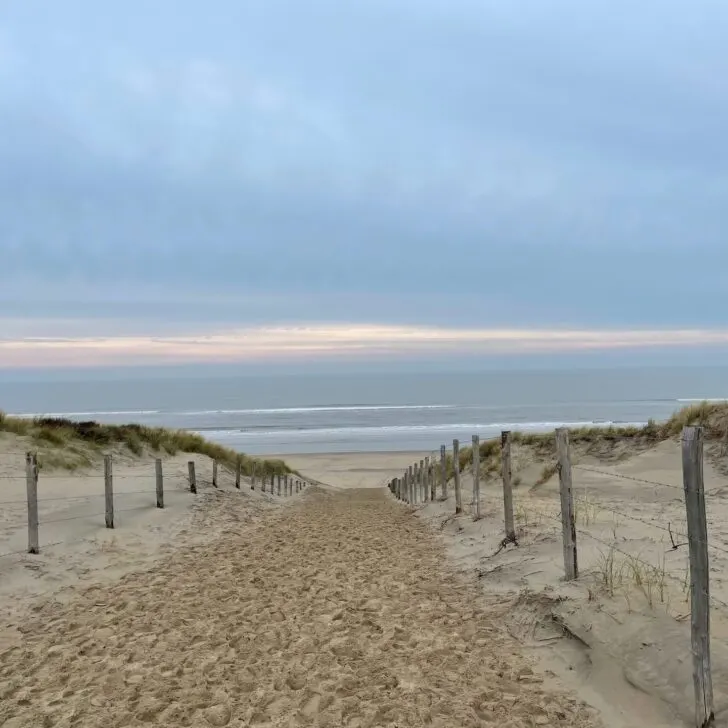 Picture by joop laan on Unsplash
Zandvoort aan zee, Netherlands
The fourth one is the Netherlands, on the North Sea Coast. Perhaps not the first coastline you had in mind, but its very popular on social media. This resort town is connected to Amsterdam. In fact you can get to the beach by bus for a daytrip from the capital. Providing a break from the capital´s hustle and bustle, the beach is long and sandy. Zandvoort beach is surrounded by sand dunes and the Zuid-Kennemerland National Park.
This seaside resort was frequented by diarist Anne Frank and her family back in the 1930´s.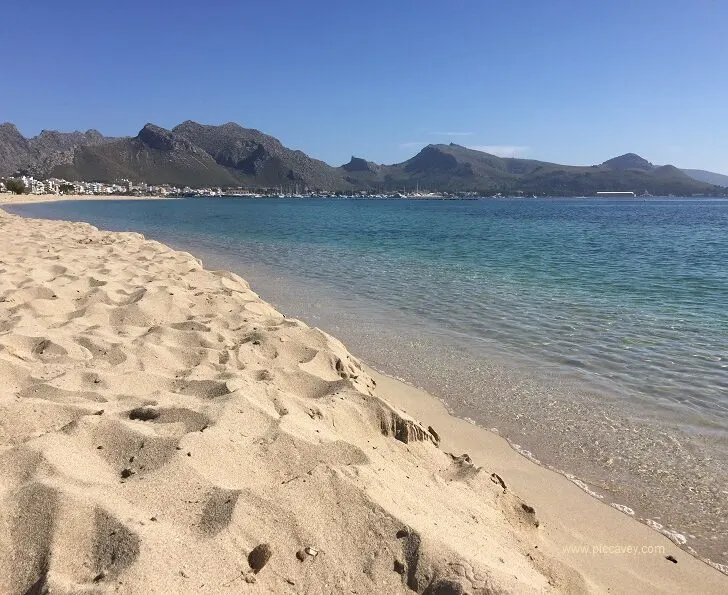 Spanish Beaches that Made the List
The top 4 most popular beaches on social networks in this study are in France, Spain, Portugal and the Netherlands.
Here are the Spanish ones that came out with the highest numbers of social shares.
Playa de Las Canteras, Gran Canaria. (Canary Islands)
Platja de Muro, Mallorca (Balearic Islands)
Praia As Catedrais, Lugo (Northern Spain)
Cala Saladeta, Ibiza (Balearic Islands)
Cala Figuera, Mallorca (Balearic Islands)
Playa San Juan, Alicante (Costa Blanca)
Playa del Silencio, Asturias (Northern Spain)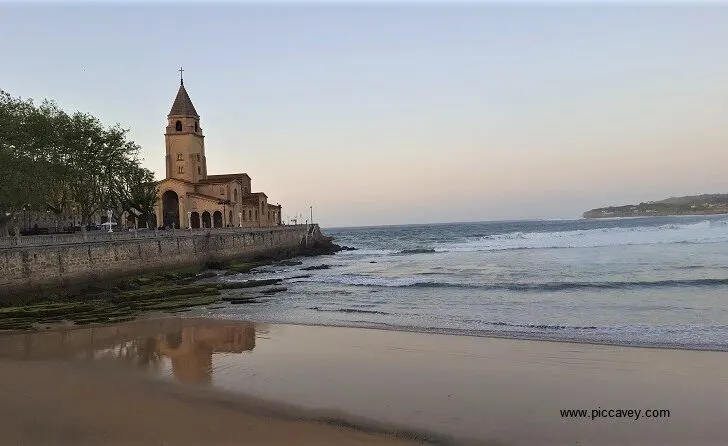 My favourite beaches in Spain
Although these European beaches are popular spots with instagrammers and influencers. My personal preference is for a specific type of beach. I like Urban beaches where you have lots of shops, restaurants and services nearby. Of all the years I have spent in Spain, I have discovered lots of fabulous examples of these kind of beaches.
It doesnt necessarily have to be a large city or town, a small resort works equally well. It is more to do with the location of the beach itself. Shown above is La Playa de San Lorenzo in Gijon which is a great example. You are in the city itself and have this marvellous beach to enjoy. These beaches make good year round options. Perfect for enjoying a walk along the beach no matter what the season or weather.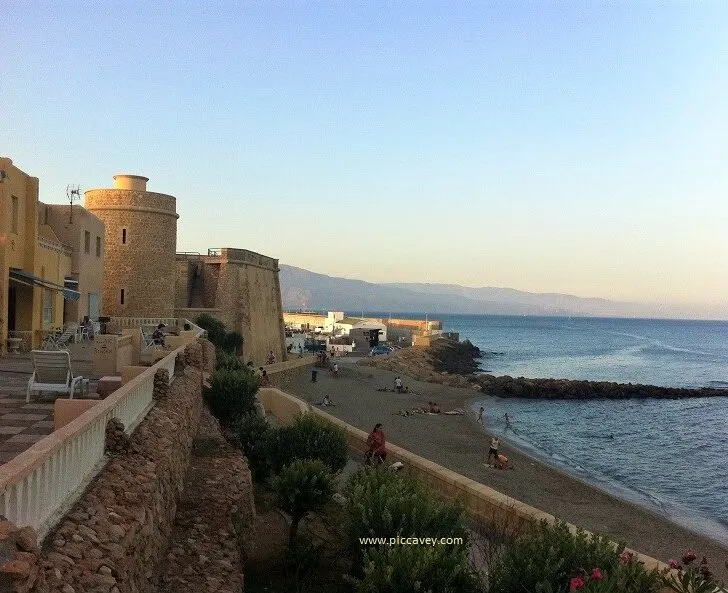 Urban Beaches in Spain
Others that spring to mind are Sitges, El Campello or Roquetas de Mar in Almeria. Large sandy beaches with lots of services just a stone´s throw from your towel. Roquetas del Mar (seen above) gets extra points as there is a fortress on the beach. Below is a photo of the beach in Rota, Cadiz on the Costa Ballena coastline. Just the sheer expanse of sand makes it a great option. It is also close to the old town. Just a short walk away from quaint bars, the food market and a castle.
Before you plan your next beach holiday, think about how you use the beach and what you prefer. Those who enjoy water sports such as kayaking would love the coastline of Malta for example. (picture below). Although the island isnt famous for its beaches as the shoreline is mostly rocky.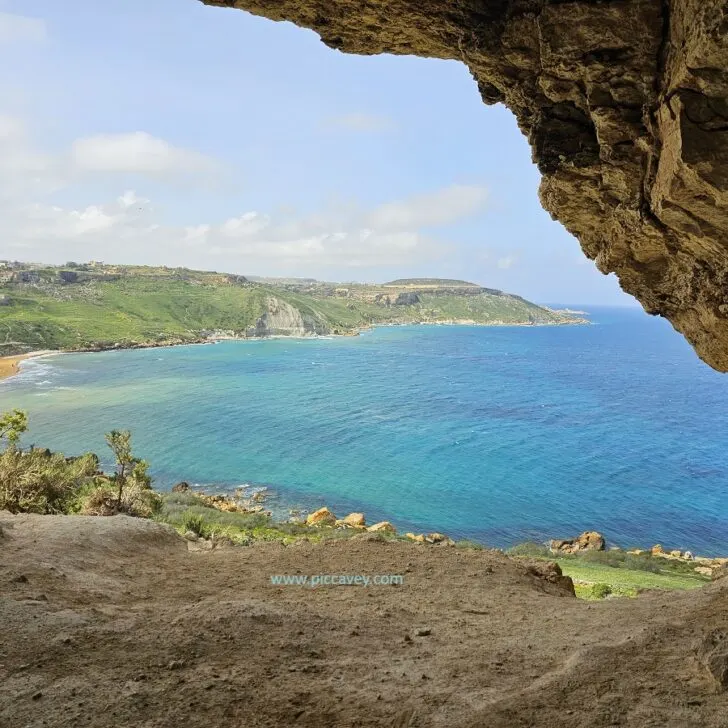 What is your favourite type of beach?

Urban
Small hidden cove
Rustic
Remote (not accesible by car/public transport)
Rocky/pebbles
Spanish Beach Mobile Apps
Another tip I have for Spanish beaches, is to check the water temperature and wind conditions before heading out to the beach. This way you can plan the best outcome for your day in the sunshine. I use the mobile app of AEMET. The Spanish State Weather Department. Choose the section specifically about beaches. Then you can see the water temperature, UV score and wind speed.
Playea app will help you select the best beach for you. It will say what type of sand it has, how busy it gets, if they have lifeguards, showers and services. Other information such as nearest parking or if it has a restaurant on the beach.