A good way to enjoy your family time is by visiting different countries and travelling the world. The problem with traveling round the world is mainly time an lack of vacation days.
Apart from seeing a lot of beautiful things in different parts of the globe, you will also meet new people and see different cultures. A lot of people find it very difficult to pick perfect places to explore. Looking for inspiration for a new place to spend vacation time. This may be as a result of late planning or not being used to travel abroad.
To save yourself the stress of looking for places to explore, it is better to carry out good research before traveling to your holiday destination. Especially if you are looking for a fun family vacation. One of the best states in the USA for Theme parks is Florida. In fact you will find the list of Florida things to do quite extensive.
Top US attraction parks
Parks are perfect places to have fun for all ages. They provide safe environments for younger children and a huge variety of activities too.
The United States could be a good option as America has everything to have fun times guaranteed. There are lots of beautiful places to explore in the US but the attraction parks could be an excellent way to enjoy your vacation in the United States. Below are some of the most popular US attraction parks to visit:
Kings Island
This is one of the most popular amusement parks in the United States that is located in Ohio. It is a place to be if you want to enjoy your stay in the United States. There are several roller coasters and other amazing facilities that will make you want to visit again. It is a good place to meet new people, especially if you are ready to mingle. The kids will enjoy the Kings Island as there are amazing facilities for kids and adults. To make memories, it is good that you take beautiful pictures around the locale.
Address: 6300 Kings Island Dr, Mason, OH 45040, United States.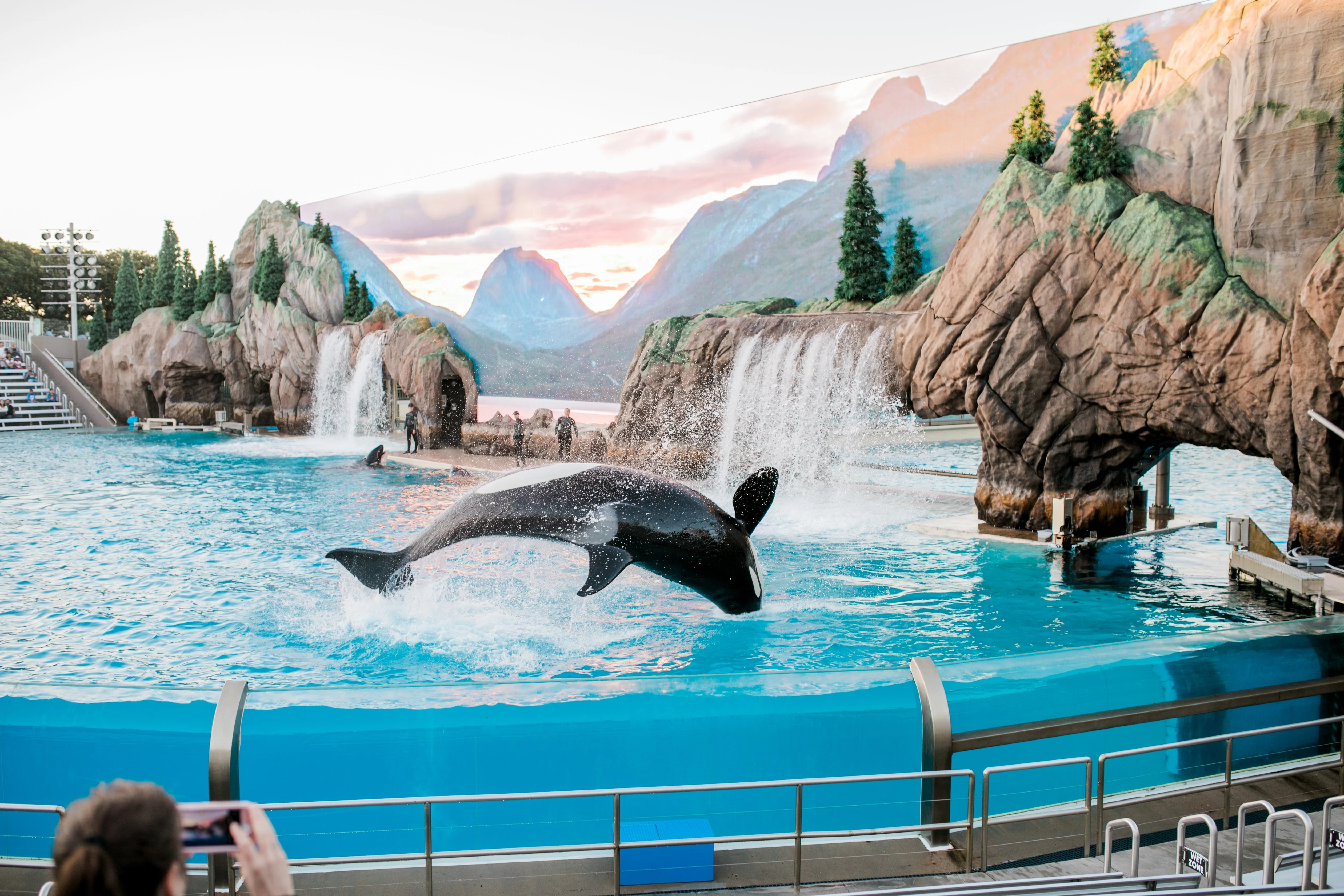 SeaWorld Orlando
this is another popular Marine zoological park with a lot of amazing things to entertain visitors. There are three main parks present; each has unique facilities that entertain every visitor. There are several hotels present around SeaWorld Orlando, making it very easy for visitors to stay over and enjoy the beautiful Park. Also, there are lots of things to do year round.
Exploring SeaWorld Orlando when you head to Florida or the Keys.
Address: Sea World Dr, Orlando, FL 32821, United States.
biggest/largest national parks in the world
Disney California Adventure Park
This is one of the few US attraction parks that receives many international visitors each year. It is an adventure park that is a must for many when they Visit California. With everything onsite for families to have a fun day out. There are a lot of great attractions that will make you want to visit again.
Largest Parks in the World
Did you know that Disney is the largest amusement park in the world? (based on attendance figures)
USA also has the largest national park in the world in the state of Hawaii. Its the Papahānaumokuākea Marine National Monument with 1.5 million square kilometers of ocean.
Also, your kids will enjoy every minute spent here as there are lots of facilities and entertainment options for youngsters.
Address. 1313 Disneyland Dr, Anaheim, CA 92802,United States.
Documents for USA travel
Before traveling to any country, it is one's duty to ask for the necessary information that is needed to plan a successful trip. A lot of people make the mistake of not planning before traveling to a new place, and they tend to regret at the end of the day. To prevent unnecessary delays its advisable to plan before traveling. The important documents needed by everyone travelling to a new country, is not the same for every country which is why it is essential to research this. For America, everyone traveling or planning to travel to the Country is required to have a valid visa or an ETSA.
Often many people do not know the difference between the US Visa and the US ESTA so they tend to combine the two as ESTA Visa USA. These two documents are different but are used for the same reason. The US esta can be used to enter the United States by citizens of visa waiver program countries. If your country is not among the Visa waiver program you will have to get a US visa. As few countries are eligible for the esta, it can be tricky to get a US visa. However with good preparation, it is easy to secure. To explore and enjoy some of the parks in the United States or plan an Epic Las Vegas Getaway you need to be eligible for a visa or an esta.
To know which one to apply for, you will have to know your status and you can do this by checking your ESTA visa status.