There are many European Theme Parks to choose from. Here are some that you may not have visited yet. All five suggestions are great for families with children of all ages (and heights).
Not only do they have Rollercoasters, theatre shows, 4d cinemas and children´s rides. They also offer huge outdoor spaces and parkland for children to run around. Making a welcome day out for all the family.
5 European Theme Parks for Family Breaks
Check out this list of 5 ideas for City Breaks with a Theme Park day out included. Making the best trips for Adults and children alike in some of the best European Theme Parks across the continent.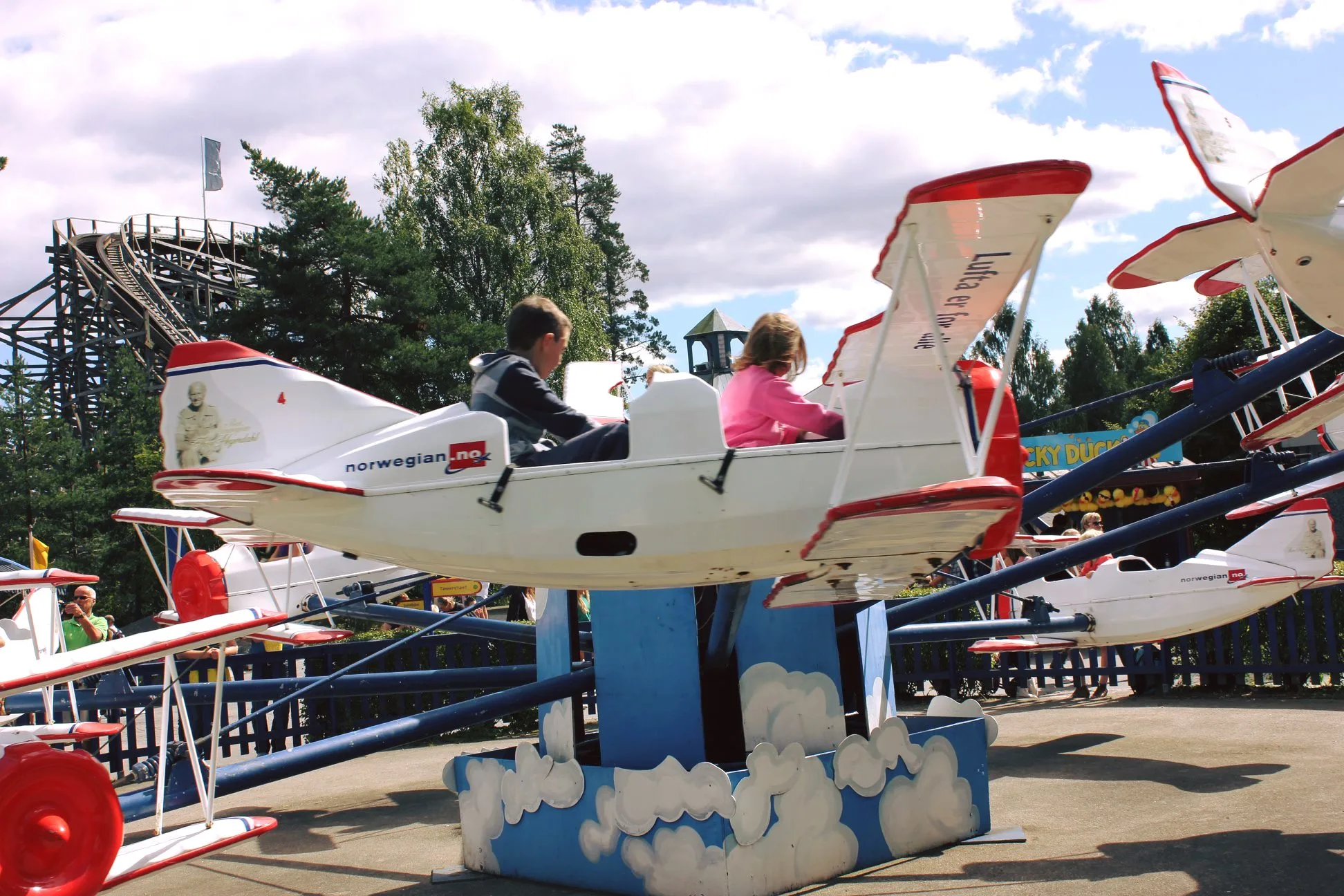 Norway
Tusenfryd is just 20 kms by road from Oslo. The parks has 31 tusenfryd attractions to enjoy on a fun family day out. Some of the most popular ones are SpeedMonster, SuperSplash, ThunderCoaster and SpaceShot which you can actually see from the E6 motorway when you drive past.
Set in 55 acres of land, the park has 6 rollercoasters but also 3 water rides. Tusenfryd even has a small water park on site. So if you visit in Summertime you can pack your swimming bag.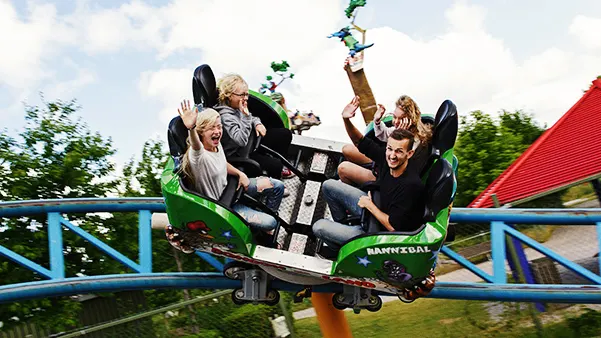 Denmark – The Most Quirky European Theme Park
Bonbonland
is another European Theme Park less than an hour from the Danish Capital of Copenhagen. With plenty of
bonbonland rides
for younger children. This theme park began when Danish sweet maker Michael Spangsberg opened up his sweet factory to young visitors. Children were attracted to visit due to the funny names of his sweets. It´s like a real life Willy Wonka Park.
The park has been open since 1990´s and has 4 rollercoasters and 8 rides for younger kids. There are also two water rides Beaver Rafting and the Water Rat. So remember to take a cagoule or an extra tshirt. Another highlight is the 4D cinema which is the newest attraction at Bonbonland. With over 60 attractions set in 32 acres it will be a good family day out in one of the wackiest parks in Europe.
Finland
For imaginative little minds, Moomin World is perfect for creative children. Although it´s 2 hours from Helsinki if you have been watching the Moomins on TV it´s a must do. Turku is closer at just a 22 minute car ride.
Attractions in the land of Moomins are arts and crafts actitivities, theatre shows and games on the main avenue of the park. There is a barefoot walkway through sandy trails and cobbles. This certainly makes a memory day for young children in the magical Moomin world.
Bratislava, Slovakia
When you arrive to Bratislava the https://bratislava-airport-taxi.com/ is a good transfer service to book, especially if you have lots of luggage and pushchairs. The best theme park in town is the Dinopark Zoo, a spacious park to visit. Located 6 kilometres from the old town, it has a Dinosaur Park in the centre of the Zoo. With adult tickets for 7 euros it is a good value day out for families. This is great for children who love Dinosaurs however very young children may find the moving figures scary. They will love the Paleontological playground where they can search for fossils in the sand themselves.
Address: Mlynska dolina 1, Bratislava 842 27
Spain
In Spain´s capital city Madrid. The Parque de Atracciones de Madrid is a 49 acre site close to the Casa de Campo. Although it opened back in 1969 it is still popular today. A welcome space to escape the urban sprawl of the city.
Separated into Zones, the Machinery Zone has the biggest rides and rollercoasters. The Nature zone has two water rides, lots of green spaces and also a 55kms per hour rollercoaster calle Tren de la Mina.
For families the best area is Nickelodeonland. This section of the park is based on TV characters like SpongeBob SquarePants, Dora the Explorer and PAW Patrol. There are 13 attractions as well as a restaurant and shop.
When you need time out the Tranquility Zone has trampolines, a theatre with shows and concerts as well as more restaurants and shops.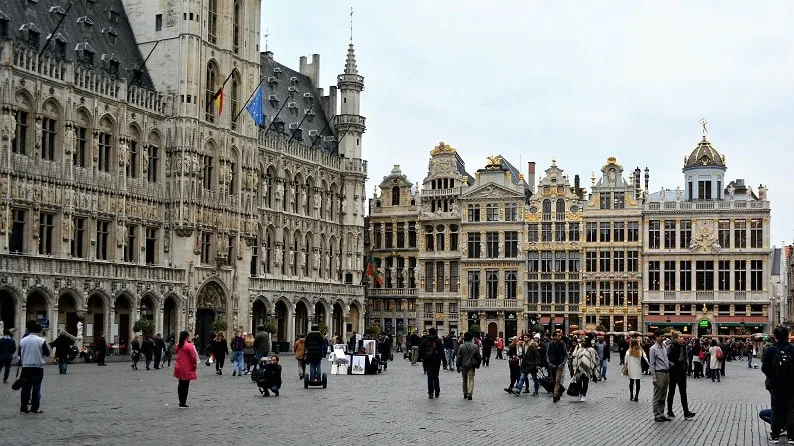 Belgium
Bobbejaanland is park that has been popular with a local families for many years. The park takes its name from Bobbejaan Schoepen a Flemish singer who bought the land in the 60´s. It´s just over an hour from Brussels and 45 mins from Antwerp. Since it opened in 1961, it has expanded and now has 50 attractions to enjoy.
With rollercoasters, water rides and a dedicated Kinderland, the area for young children. You can spend an entire day here easily. It even has a theatre onsite performing Las Vegas style shows.
European Theme Parks to Try
You might also like these articles: