Planning ahead of time at Christmas helps to keeps the chaos under control. Expat gifts for friends and family who live overseas may need early planning. I like to book delivery as soon as I can to keep my stress levels down over the festive season.
If you take your time to work things out ahead of time. It gives you a chance to compare prices and hunt down discount codes too. You will need to allow for shipments to arrive before all the last minute posting dates. As I have family and close friends in the UK and in Spain. I love shopping online from companies in Spain and UK. Saving money as I get deliveries done direct.
I purchase the majority of gifts online while at home in Spain. Ordering 6 weeks before the date, this way I can check out discount or special promotions that may be coming up. (Black Friday – Cyber Monday deals?)
This also allows time for delays in delivery. All delivery companies tend to get busier around this time and unexpected delays are no problem when you schedule things with wriggle room.
In this guide to Expat Gifts I have chosen three different themes
Expat Gifts and Friends and Family living abroad
Great ideas for Travellers
Gifts for those who love Spain and everything Spanish
Expat Gifts for Overseas Friends
Here are some of my Gift ideas for Expats and those who live abroad.

British Vintage Jewellery
Antique and Vintage jewellery is always a good gift. Especially for those people who seem to have everything. If you have a Milestone birthday coming up or anniversary, a significant gift such as Vintage Engagement Rings or a bracelet from this online range will really make a memorable celebration.
This online jewellers based in the North of the UK ships nationally and internationally. They also have silver homeware items for wedding gifts or baby showers. Trading since 1977 they also source specific items if you are looking for a birthstone design or initialled item.
Festive Sharing Hamper
This year instead of an advent calendar. I decided to change it up and order a British Christmas Hamper to indulge myself in festive treats that remind me of home. This Christmas I won´t be travelling to England so I have got my treats sent over to me in Spain. The Food Hampers from the British Hamper Company are beautifully wrapped and packaged with a hand tied navy blue ribbon.
I love the British Hamper Company as it is a family business which delivers luxury British gift baskets & food hampers. Sourcing food from Britain's best artisan food producers and many award winning companies. They offer delivery to Spain which takes as little as 2 working days.
On the video below you can see my Unbox and Review the Happy Christmas Hamper (Dec 2020). You can see all the items inside and how well it is packaged.
Gifts across the Miles
When people move abroad they really appreciate things from back home. This hamper makes a lovely gift for British people who are now living in another country. I certainly love it. Last year I picked the Festive Sharing Hamper which has Chocolate Santas, Christmas cake and lots of crackers and biscuits.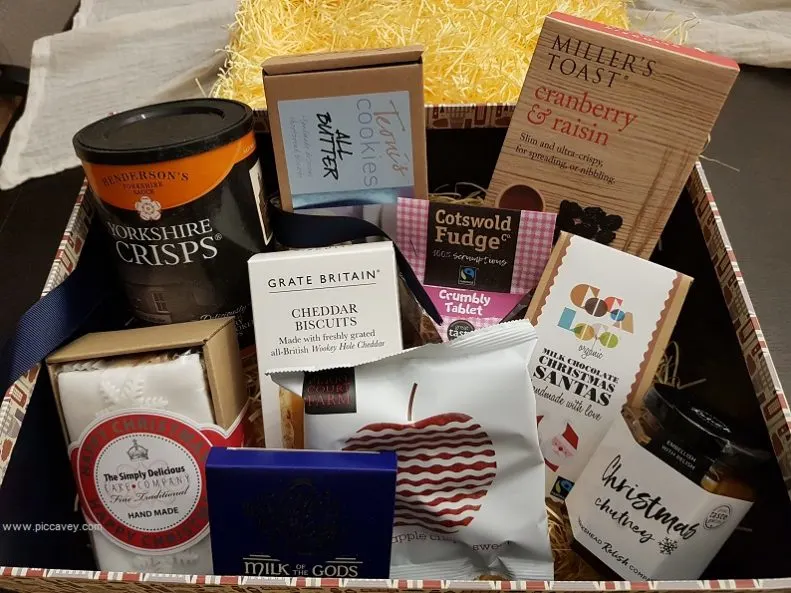 British Food Abroad
This is the list of all the treats in the Festive Sharing Hamper.
Simply Delicious Cake Co.´s Handmade Christmas Cake
Christmas Chutney by Hawks head Relish
Grate Britain – All British Cheddar Biscuits
Cranberry & Raisin Toast By Millers Toast
Tin of Yorkshire Crisps – Henderson's Yorkshire Sauce flavour
Cocoa Loco – Milk Chocolate Christmas Santas
Teoni's All Butter Shortbread Cookies
Crumbly Fudge by the Cotswold Fudge Co
Perry Court Farm – Sweet Apple Crisps
Willie's Cacao – Milk of the Gods Luxury Chocolate
The Festive Treats hamper was safely delivered to me in Spain and included melt in the mouth spiced biscuits from Devon; delicious handmade milk chocolate Christmas Santas and Chardonnay wine vinegar Yorkshire crisps.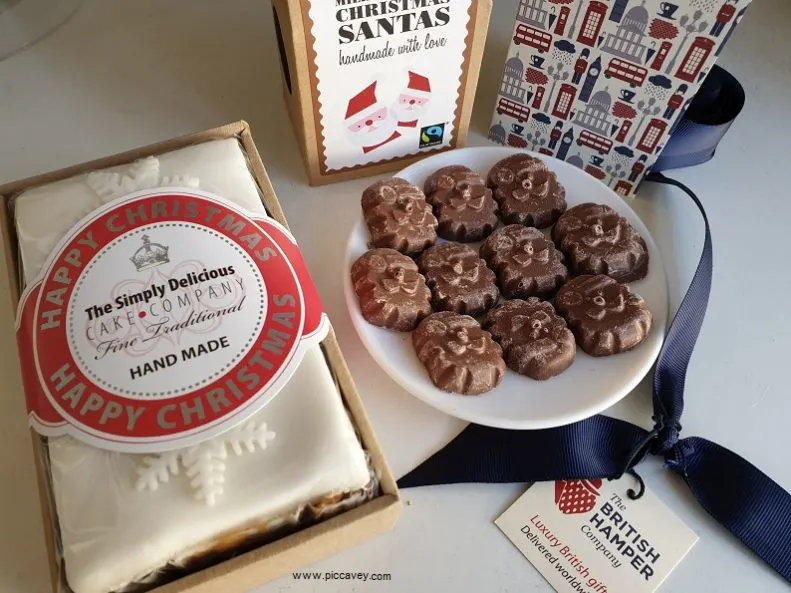 Flowers + Stars – Inspired Gift Ideas
There are lots of subscription type gifts that are good ideas for those people who seem to have everything
For a special gift I love this idea. Name a Star from the ones you can actually see in the UK Sky. Choose an Extra Bright constellation and the gift costs under 70 gbp with a presentation box and Swarovski® Star crystal is included in the package. This is a memorable gift that is registered on the World Star Register and certainly something they won´t already have. You can enjoy seeing your star in the night sky after sharing the gift together.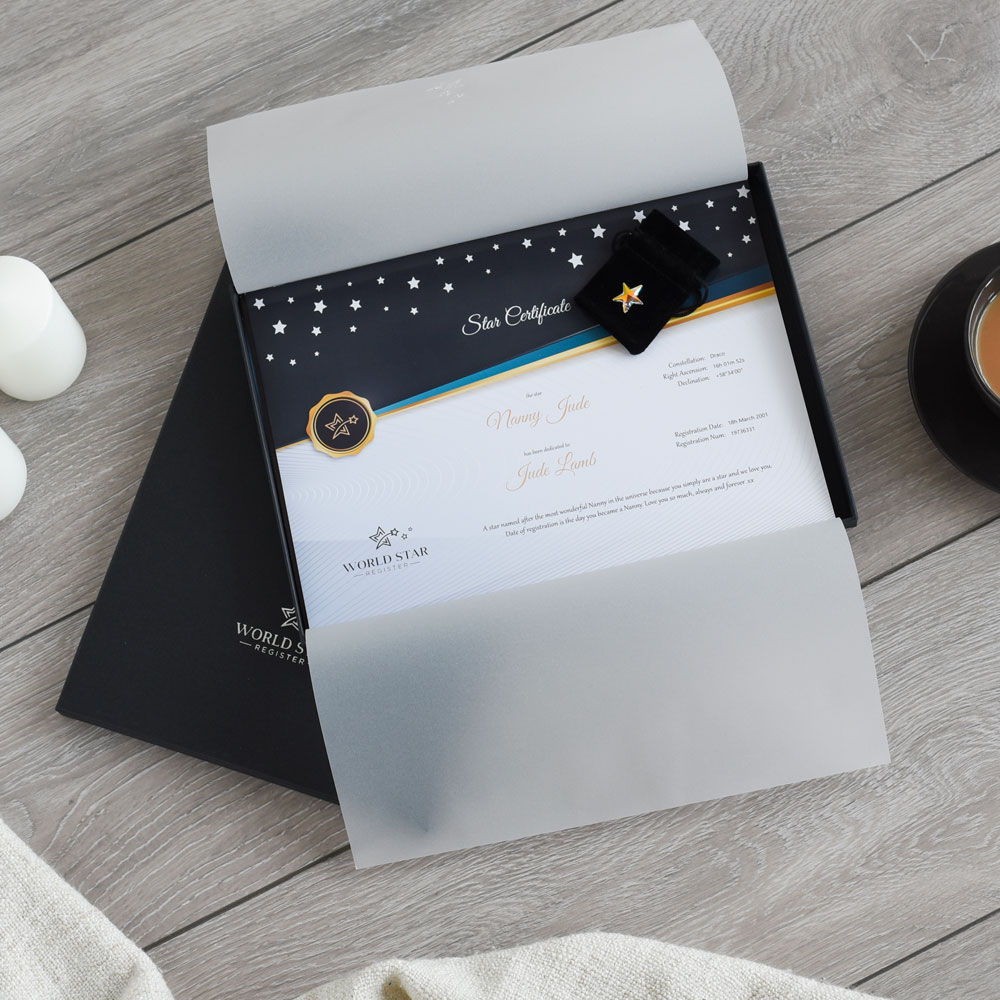 Flower subscriptions Send a bouquet every month for 3 months or 6 months. Arena Flowers are one of my favourites that offer this service. Their ethical business model is particularly comforting. In fact they ranked first 7 years in a row on the Ethical Company Index. As a trained florist this makes a huge difference to me, knowing that they have considered all the details about recycling of packaging, sourcing from good producers and optimising on logistics.
Yellow Roses from Arena Flowers
Ideas for Children and Teenagers
Toy Subscription by Whirli from 9.99 per month get new toys and send back the ones you don´t love.
Amazon Music (online music streaming) annual subscription is a great gift for awkward teenagers particularly. Enjoy music on your smartphone or laptop without ads.
Hair Dryer For some the most important travel accessory is a good hair dryer. The celeb favourite by mdlondon is a travel dryer which only weighs 360 grams. Powerful yet Compact and light, it also has a 3 metre cable for practicality. Designed in London by a well-known hairdresser, it won in its category the 2022 beauty awards. Great as it leaves your hair untangled due to its ion negative technology.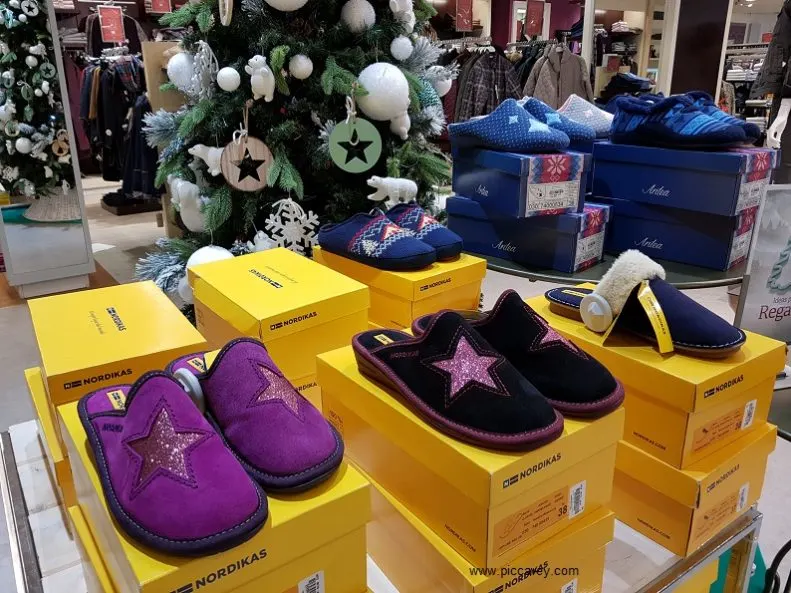 Gifts for Spain Lovers
Nordikas
Good quality slippers that I have been buying since I moved to Spain in 1998. They last ages and are really comfortable. You can get Nordika´s slippers online at Amazon. Excellent quality hard-wearing Spanish slippers. Available in the UK & in Spain. They last several years and most people don´t want to change brands once they´ve tried them. Most good shoe shops in Spain sell them and you usually can find them in the Corte inglés too.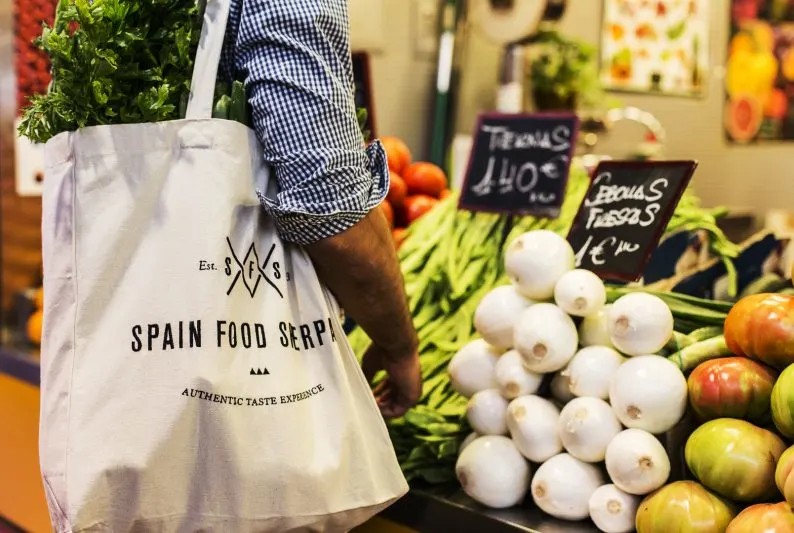 Spain Food Tour
A gift voucher for foodies. Spain Food Sherpas offer Food tours and Cooking Classes in Granada, Seville & Malaga. This experience would be a good idea for friends and family who live in Spain. Or if someone is planning to visit Andalusia. The Gift vouchers available on their website make a lovely gift for those travelling to Southern Spain. It is something to look forward to. Purchase the gift voucher and its valid for 2 years from the purchase date. This is a good way to gift an experience for 2021. There is even an option to enjoy a Food tour and Flamenco performance too.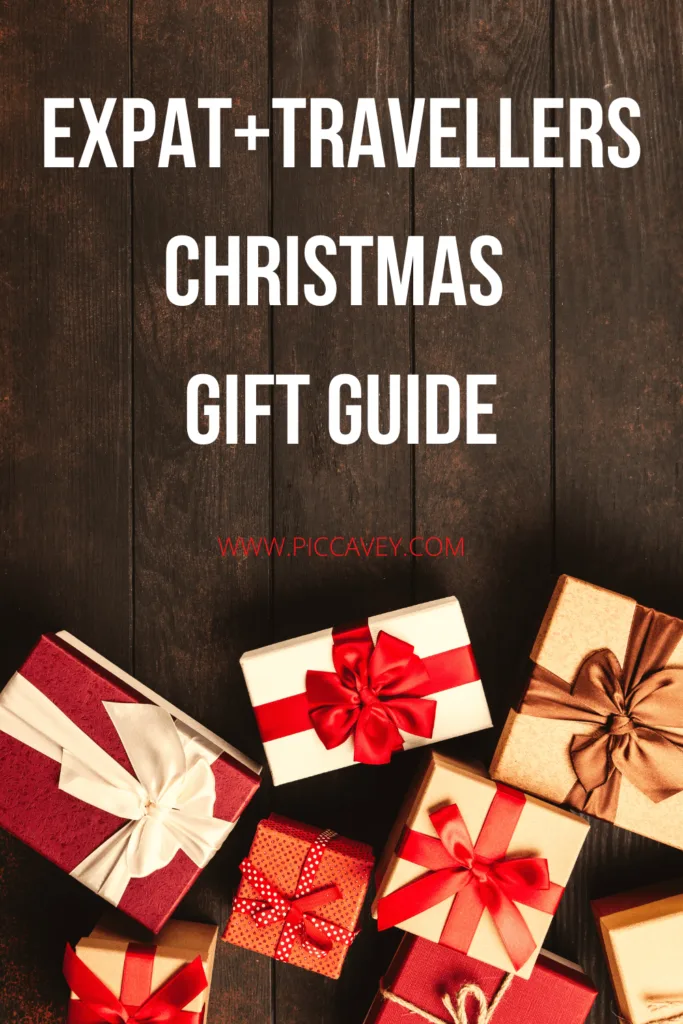 Spanish Food Hampers
There are also specialist gourmet shops offering delivery of Spanish hampers such as Spanish Passion Foods. Find carefully selected Spanish hampers can be delivered to UK addresses within a few days. Choose selections with Manchego cheese, Spanish wines and Olive oils. There are quite a few different options to choose from.
Cicerone Guides & Spain Books
Cicerone Press specialise in Books on Hiking around Spain & Portugal. These detailed guides are updated constantly and have extremely detailed information about the routes. Difficulty levels, where to stop for food, maps and the nature you can see along the way. They have most Spanish and Portuguese routes covered and their selection is vast. This gift idea is particularly good for birdwatchers and ramblers.
Spanish Books & Spain Themed Titles
I created a long list of Spain books + Novels which maybe useful to narrow down for someone who loves everything to do with Spain. On the list are Flamenco titles, food books, novels and non fiction. With over 50 suggestions there will be a title for your Hispanophile friend…
If you are sending to the UK or live there, check out Bookshop.org. Launched in Autumn 2020 and supporting independent bookstores across the United Kingdom. They have suggestions for titles to choose and are an excellent alternative to Amazon. This year the cut off date before Christmas is Tuesday 21st December 2021 for 1st Class deliveries. So make sure your order is in before then.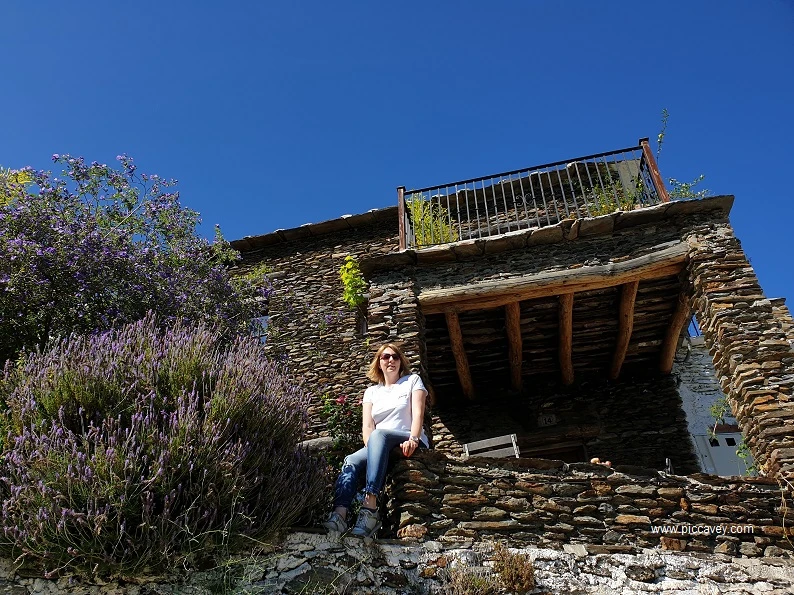 Gift Ideas For Travellers
As a frequent traveller I have found several things that help me prepare for last minute stress free travel. Bach Rescue Remedies is one of them… ; )
Here are a few others..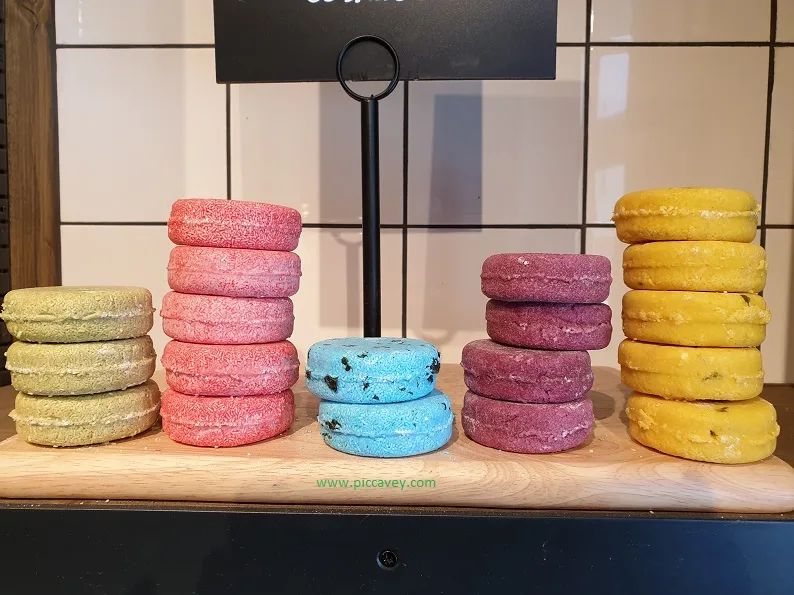 Solid Shampoo
Solid Shampoo and Conditioner bars are so useful. These are long lasting, plastic free and very compact. I use them in my gym bag as well as for travelling. Lush have been making these for many years. I have a little tin to keep them in so that they stay in their original shape.
They may seem expensive to purchase but they last for a very long time and also done use any plastic packaging at all. Think of how many shampoo and conditioner bottles you can save. The fragrance of each one is fabulous. The Argan Oil shampoo bar works wonders on dry and frizzy hair. (shown below) But over the years I have tried most of them. I like to change it up and try all the different colours and fragrances.
Lush have lots of different gift sets which make gorgeous gifts. In Spain and UK they have online store and also shops in different cities.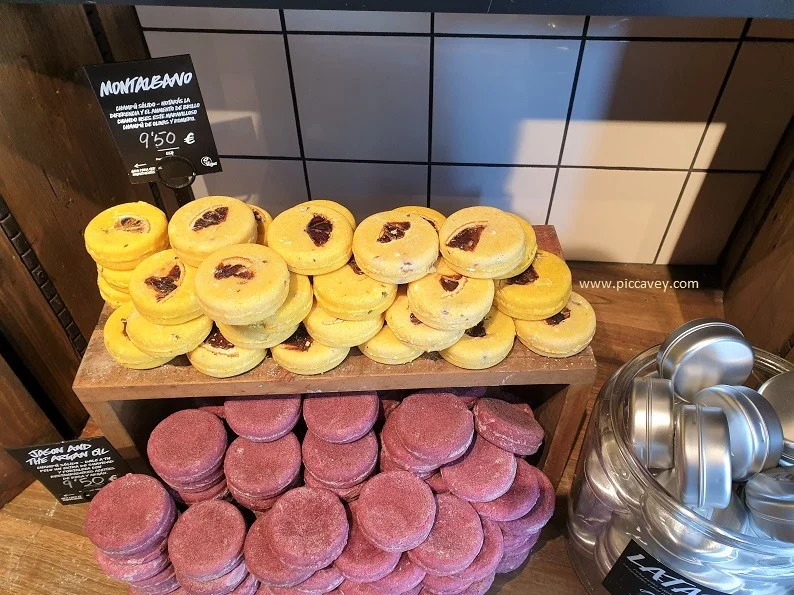 Decent Luggage
Antler have a fabulous selection of luggage. Especially good choice for children and teenagers. Antler luggage came out top in a consumer study last year. These lightweight cases are reasonably priced and are very hardwearing. Antler Juno and Antler Aire are their most popular cases at the moment. Although they have just introduced a quiet trolley case called Stamford.
Saying that I found this out after I had recently bought a new lightweight suitcase by Kipling which am I love, its soft nylon shell is lightweight and smart. I have the Darcy City Spinner in Dusty Pink.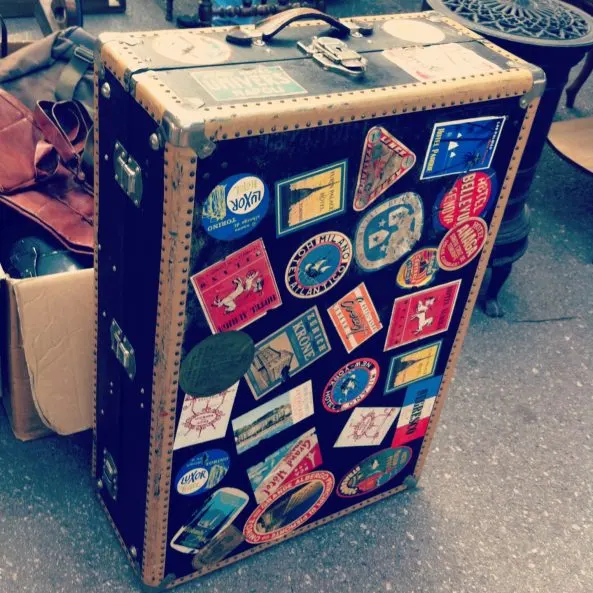 Please note: This post on Expat gifts contains affiliate links, which means that if you click through and make a purchase, I will receive a small commission.
All thoughts, feelings and opinions shared on this blog and in this post are my own. I was provided with a gift for honest review of some of the products mentioned above.
Expat Gifts and Festive Guide for Travellers