A Jewish City
The Realejo is the Jewish quarter in Granada. Located right in the town centre, it was a bustling community at the time of Nasrid rule. The Jewish community was once so important. In fact Granada was called´Granada of the jews´ Garnatha al Yejud (in Arabic, غرناطة اليهود).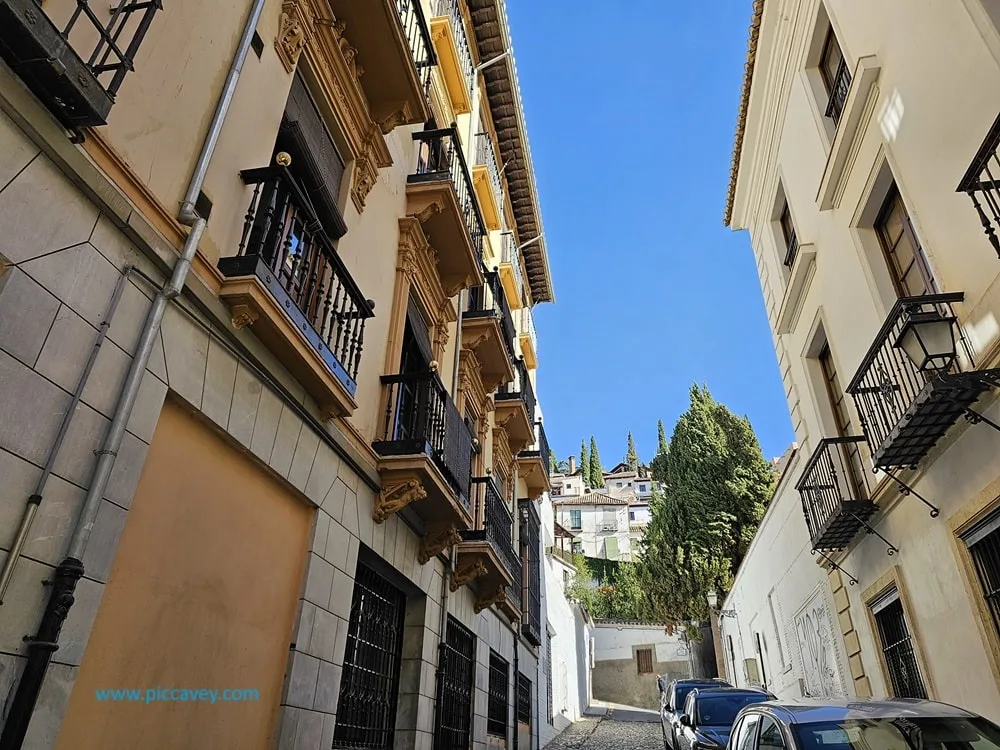 Realejo Quarter
Jewish history in Granada goes back as far as the year 135. Although some historians refer to the year 70 when jewish settlements may first have been present. This was a time when new lives in Spain evolved. Leaving their native Israel behind at the time of the second destruction of the temple of Jerusalem. The first time anything was properly recorded was around 303-306 in the cannons of the Synod of Elvira.
The Realejo quarter began to take shape from the year 711 when muslims came to Granada. From 912 onwards when Abd ar Rahman III ruled the Jews really prospered in Al-Andalus and the population grew. During this time they studied Science, commerce and industry. They also traded in the cotton and silk trade important in Granada. A business that prospered and grew over the centuries.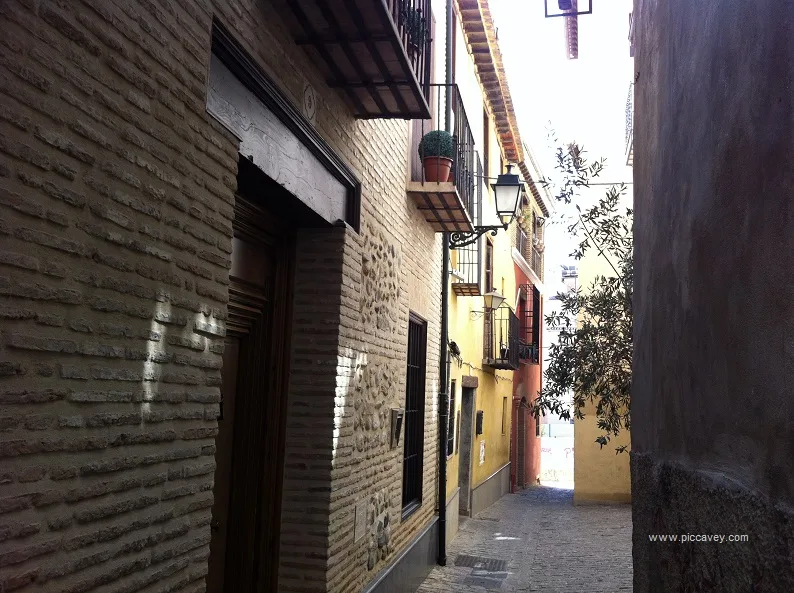 Jewish Population in Granada
Between 1013 and the early 13th century the Jewish population flourished in Granada. Many coming from Cordoba where the Ziri Dynasty were growing in power. In the 11th century the Jewish community was mainly located around the area of the River Darro (Carrera de Darro)
Only in later centuries did the jewish district around Colina Mauror, Pavaneras or San Matias grow. In 1494 the jewish population in Granada was around 20,000.
Until the beginning of the 11th century the Jewish and Muslim settlers collaborated and lived together without friction.
Jewish Cemetery
The jewish community and the visir
Samuel Ibn Nagrella
played an important role in the Kingdom of Granada. This was at the time of the first Ziri King in 1013. Samuel Ubn Nagrella was an important advisor to the Ziri ruler until tensions at the time due to the growing influence and riches that some of the jewish intellectuals enjoyed upset the ziri dynasty. In 1066 many jewish homes were looted and many had to flee. (Many to Lucena or Castille)
In 1056 Samuel Ibn Nagrella died. Buried in the jewish cemetery which is thought to have been situated in near to the Arch of Elvira. (At one end of the Calle Elvira, just off Gran Via)
Joseph Ibn Naghrela
Jews were treated differently in Granada at different times in history. Just fifty years later, the Granada massacre took place. On 30 December 1066, a large group of Muslims stormed the royal palace. Joseph Ibn Naghrela was one of those killed that day.
He was key Jewish minister at the time. Along with him 1,500 Jewish families died that day, around 4000 people.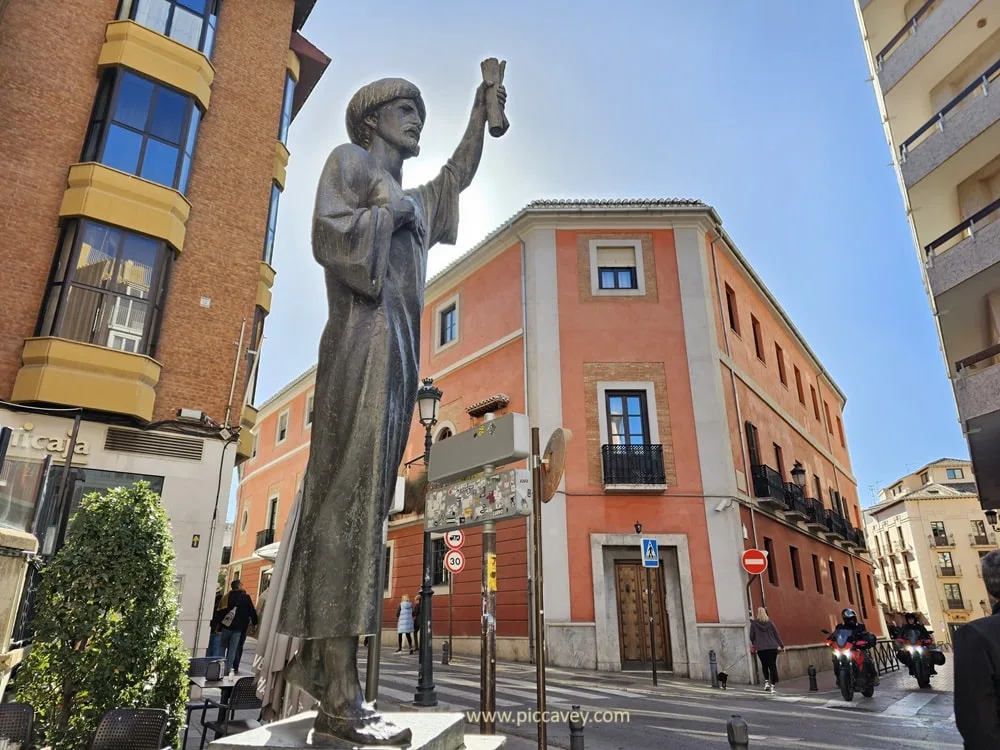 A City of Translators
As you move along from Plaza Nueva square in Granada up to Calle Colcha into the Realejo neighbourhood, you see the statue of Yehuba Ibn Tibon. This statue was donated to the city of Granada in 1988 by one of his descendants, Gutierre Ibn Tibón. (Milan 1905) Designed by local sculptor Miguel Moreno.
Yehuda Ibn Tibon
Recognised as an important Translator, Philosopher and Poet. Born in the year 1120
Yehuda Ibn Tibon
was a highly cultured man with an important library. Named Father of translators and still to this day his legacy remains.
His father was a doctor, so he learnt a lot about medicine and at the age of 28 moved to Toledo. Here he spent a lot of time at the Translation school. Further travels lead to Zaragoza and Arles (France)
Most of the books they owned were in Classic Arab or other Al Andalus scientific manuals. Father and Son dedicated their time to translating these books to Hebrew and Latin. Taking great medical knowledge from Cairo and the Caliphate of Cordoba into Europe of the Middle Ages, where medicine, astronomy and translation were barely known.
The translation school at Granada University is one of the best in Europe. This prestigious faculty there attracting many students each year. His teachings and knowledge was the foundation for this school.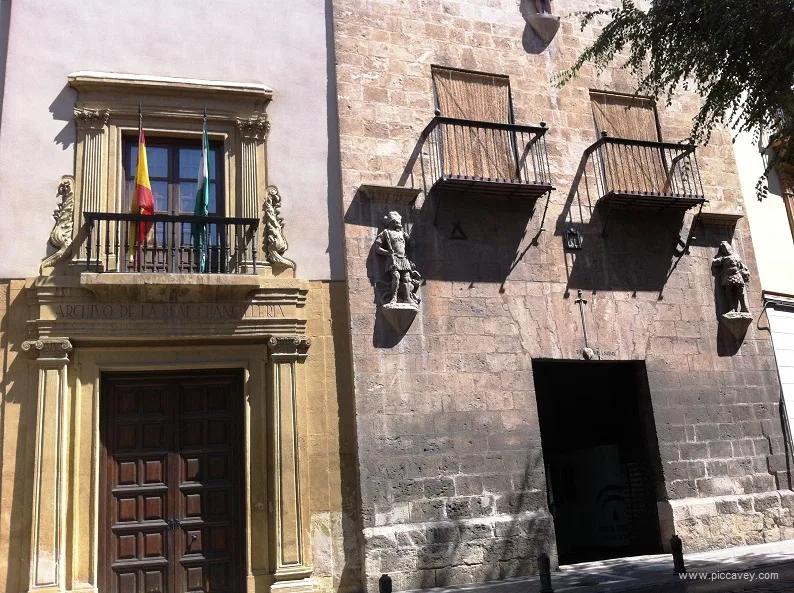 Calle Pavaneras
It is recorded that by the end of the fifteenth century the jewish population in Granada was close to 50,000. Working mainly as tax collectors, doctors, ambassadors or as merchants and tradesmen.
Along Calle Pavaneras in Granada many Jewish craftsmen such as cobblers and leather tanners had their workshops. In the same area there were traders in wool, linen, cotton and silks. Also silver and gold traders too. It was quite common that they could speak several languages.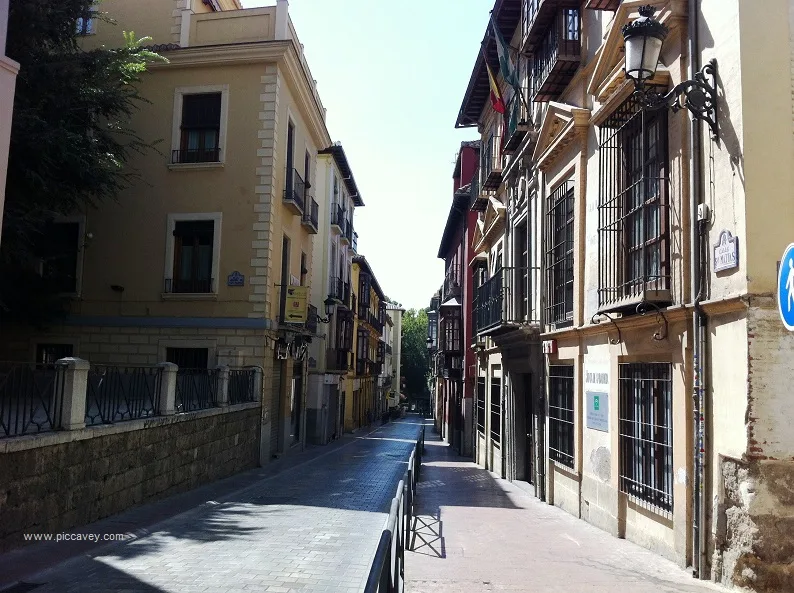 Missing Synagogue
It is unclear where the main synagogue was really located. It may have been on Calle San Matias (where it meets Pavaneras) although nothing reamins of this previous history. Hundreds of years ago a Christian church was built on this site (now it is the MADOC Military headquarters, no longer a religious building)
Another possibility is that it could have been on the site of the current Church of San Cecilio (in the Antequeruela area) although it is not too clear.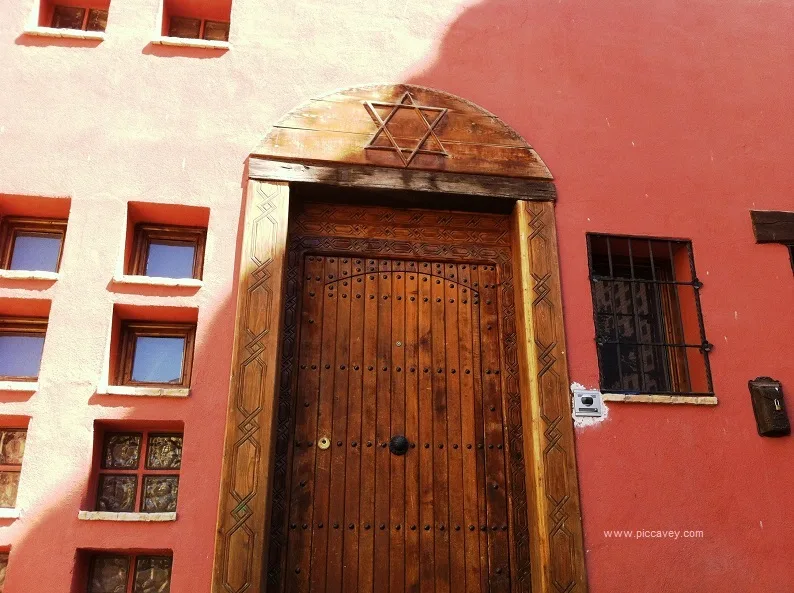 Jewish Legacy in Granada
We have to carefully piece together the clues in the city´s history to be able to see the remaining Judaeo-Muslim buildings. They are more visible if you walk around streets in the Realejo such as Calle Jazmin, Calle Laurel or Calle Horno de San Matías. (All are just off the Calle San Matías)
This is the area where I noticed this door decorated with the Star of David.
There are plenty of recipes using aubergines which was typical in Sefardi cuisine. Rabbis such as Isaac ben Sheshet Barfat, (Barcelona) Simon ben Semah Duran, (Majorca) or Abraham ben Hakin all came from Spain. Travelling from Northern Africa to practise in new communities across the water.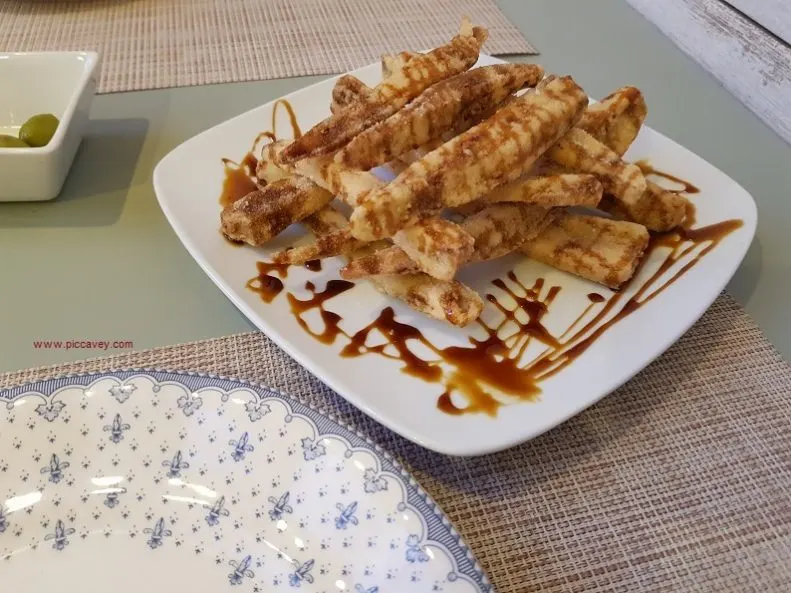 The Alhambra Decree of 1492
The majority of Jewish buildings were demolished around the time of 1492. When Catholic Kings, Fernando & Isabel were increasing in power throughout Al Andalus. In the year 1494 King Fernando ordered the destruction of homes of 20,000 jews to build a new hospital and Cathedral.
The Alhambra Decree of 1492:
We have decided to give order to all jews, men and women to abandon our kingdom and never return. With the exception of those who have been baptized. All the rest must leave our territory by 31 July 1492 to not return. Death penalty and confiscation of belongings will be applied.
At this time the Catholic Kings considered the Jewish community to be Moriscos (Catholic converts). They banished them from the Kingdom of Granada, along with the Christian converted moors.
With just four months to leave,
many fled to Northern Africa
. As many as 50,000 are believed to have moved to Morocco. Other destinations were Amsterdam, Istanbul or Sarajevo.
Modern Granada
From 1492 onwards many of the buildings in Granada dramatically changed. Mosques and synagogues were demolished or drastically altered. Later to be converted into Catholic churches. The city of Granada looked totally different before 1492 compared to todays layout.
We have to conjure up an idea of the past by reading about it.
Palacio de los Olvidados
This Museum called Palace of the Forgotten has some jewish items inside. A collection of different exhibits curated from several collections. This also has lots of material about the Spanish Inquisition. ; (
They offer Flamenco Shows within this space every evening. Make a reservation online for the Flamenco performance Get there 15 minutes ahead of the show to get the best seats.
Granada has few traces of its sephardic past. There are few sights to taken in today.
Perhaps the best way to see is to take a guided tour around the Realejo quarter with a specialised historian. Noticing the narrow streets and retracing the stories of notable buildings in the district.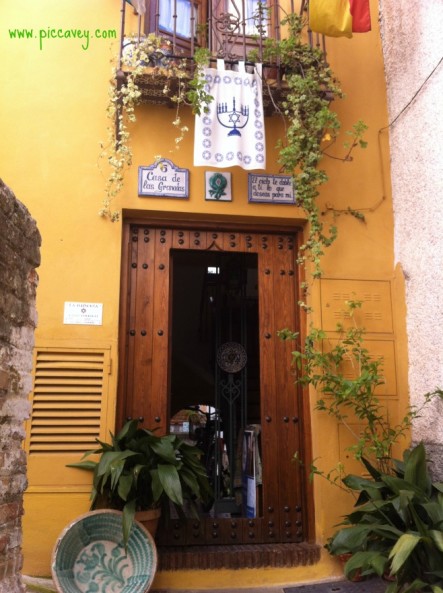 Centro Sefardi
This family home at Placeta Berrocal gives you insight into a typical Realejo house. Dedicated to Sefardi culture this centre educates visitors in jewish culture. There are some exhibits and a small book collection. (pictured above)
Check opening times as they vary depending on the time of year.
Granada Accomodation – Realejo
Other Places of Interest
Lucena
Known as Pearl of Sefarad, Lucena was an important Jewish settlement from 9th – 12th century. Located in Cordoba province, this town has a Jewish Necropolis from the 11th century. This site has 346 tombs, showing how important this community was.
Some of the tombstones have hebrew text still visible. (Visits by prior arrangement)
Jehuda ha Leví, Abraham Ibn Ezrá and even Maimónides all lived in Lucena.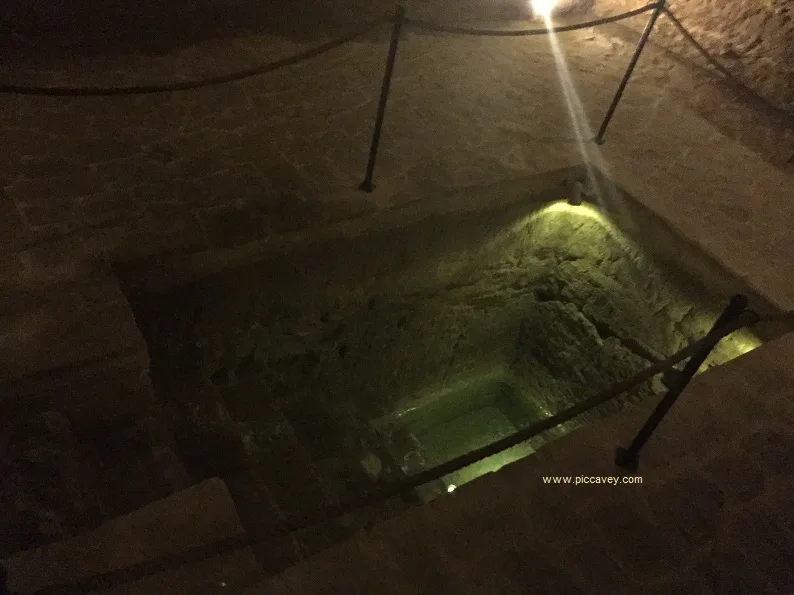 Ubeda
In Jaen province the town of Ubeda has an historic synagogue. Sinagoga del Agua, a building dates back to the 14th century. Inside you can see the Mikveh, the womens gallery and the arches of the synagogue.
This is open for Public and Private visits now. More details at Artificis or you can get online a Ubeda + Baeza Tourist Pass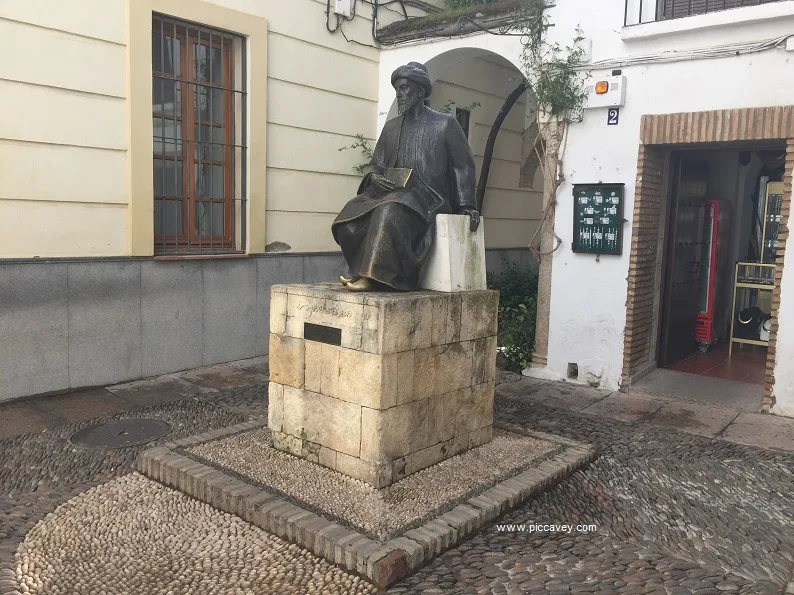 Cordoba
The only conserved Synagogue in Andalusia is in Cordoba. Built in 1315. (In Spain there are only two other ones, in Toledo). This synagogue is small, perhaps belonging to a family. It is no longer in use for worship now but it is open to visitors.
The Jewish Quarter of Cordoba is also an important legacy of Al Andalus. (Dating back to 10th-15th century). This area is on streets: Deanes, Manríquez, Tomás Conde, Judíos, Almanzor and Romero. Cordoba was the birthplace of the Jewish philosopher Maimonides.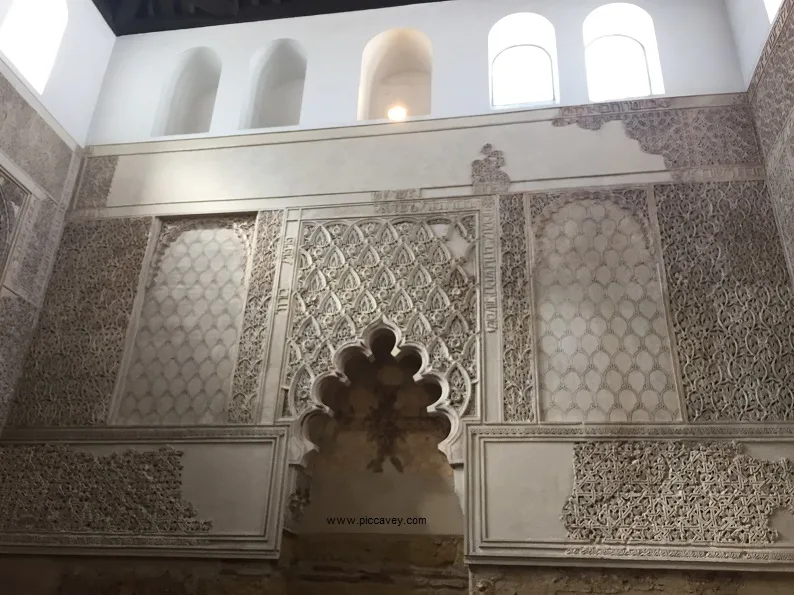 Please Note: This post contains affiliate links, which means that if you click through and make a purchase, I will receive a small commission.
All thoughts, feelings and opinions shared on this blog and in this post are my own.