After a summer of dining out and staying in pretty coastal hotels I´m sharing a handful of my travel hacks. Did you miss your Summer Holiday and are missing the sunshine?
Maybe you spent all your holiday money and don´t know when your next city break will be. Get your money stretch further on your next break.

Thrifty Travel Hacks
Save on your Stay
Another of my favourite travel hacks is to save money on accommodation.
Use this link below to get 15% off your next trip between now and Sept 2021.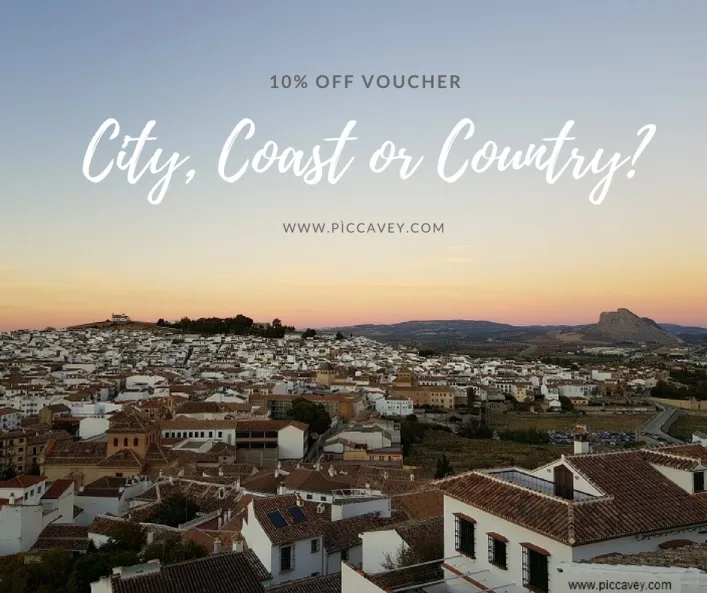 Refer a Friend
Look out for refer a friend schemes with online travel and tourism companies. For example when I share this link Book your Holiday at Booking.com you get money off your booking (10%) and I get a small compensation too.
Other companies like Tiqets also have these programmes.

Unused Foreign Coins
When you travel abroad you often return with odd coins and notes of other currencies. After many years travelling I have amassed quite a collection of random coins and notes that I will probably never need. Round up the foreign money you have and cash it in with Leftover Currency
So you can exchange a mixture of dollars, pesetas, pesos or whatever currency you like. Gather up your unused coins or notes, you can send them in from anywhere in the world. This London based company even accepts Spanish Pesetas. Spain moved to Euro currency in 2002 so they are no longer in circulation but Pesetas will be accepted until the end of Dec 2020 by leftover currency.
On their you can type in the different coins or notes you have. The online tool calculates your total. Then it can be paid to you via paypal or into your bank account. This simple and useful system may help you set a little aside for your next holiday. If you prefer it can be donated to Charity. Leftover currency collaborate with 20 different charities.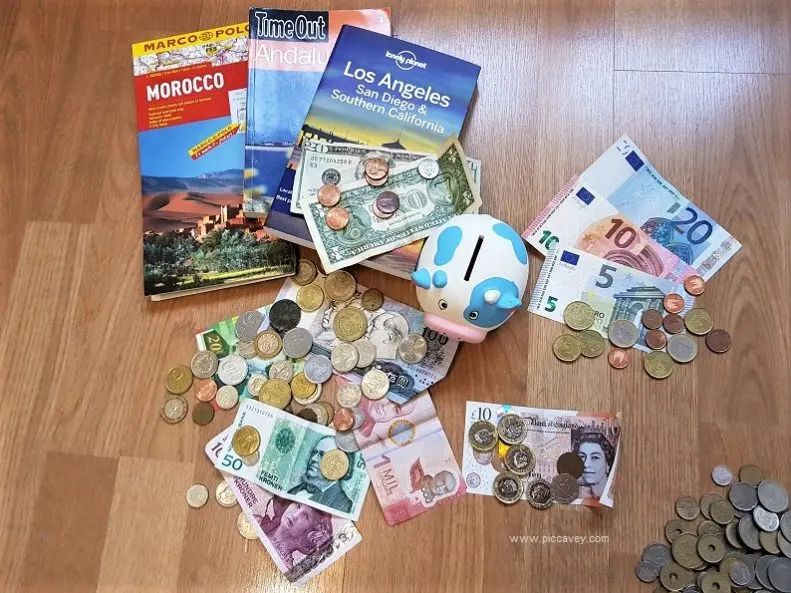 Watch Exchange Rates
If you are planning to travel abroad in the next 4-6 months its a good idea to watch exchange rates. Particularly in the weeks or months before travelling. Currencies fluctuate dramatically according to world markets and political situations. So it´s worth taking an interest on the current situation. Choosing the right time to get local currency can have an impact on how much spending money you have on your next trip.
You have to invest the time to monitor this but you can make it worthwhile.



Since living abroad, I have transactions in different currencies. USD, Pounds Sterling, Euros…. At first using my traditional bank, I got stung for quite a lot of money in transfer fees and unfairly high currency conversions. Even one transaction was totally cancelled as it wasn´t the correct incoming currency onto my account.
Multicurrency Bank Account
Now to avoid this I use a Wise account. This German online bank has been a game changer. I have different areas of my account for different currencies. (Similar to paypal if you are familiar). Even the card I have is better than my regular bank. I get email and app notifications as soon as I use it.
Check comparison sites + Coupon Codes
There are lots of websites out there with comparison sites. There are plenty of others with coupon codes too. It hard checking through them as they never seem to be valid anymore. I found this Cheapoair coupon for example to make sure I got a good deal before booking my flight.
Basically this site keeps up to date with the coupon codes and deals so you dont have to. There are plenty of travel links on there as well as retail and other online stores.
My Baggage Discount Code
Save money on your flights. Reduce extra baggage fees by sending your luggage ahead of time. This works if you have a large amount of luggage or ahead of a house move. Using a company like My Baggage can keep your flight cost down and also make an easier journey as you travel with hand luggage only.
Get £5 off when you book your first order on My Baggage
Remember to use discount code: MOLLY5873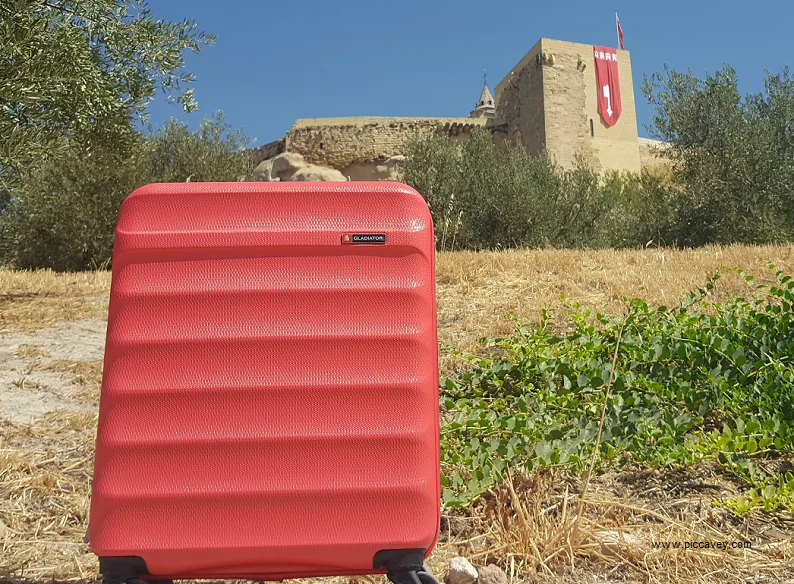 Planning your Getaway
Other things that can make a difference to holiday planning is booking at less popular times.
Are the children off school? prices rise on these dates.
Is it a local holiday or national holiday at the destination you are travelling too. This could also affect hotel availability, deals and even traffic queues.
Choosing to fly on Tuesdays or Wednesdays

rather than Friday can make a big difference to your flight cost.
Other travel hacks such as looking at several airports for departure rather than the closest one to home. Websites or apps such as Kayak or Google Flights offer specific information to find the best flight price.
Get a good deal on flights by booking more than 30 days before the departure date. After that prices can increase greatly.
Airline Strikes
If you travel plans are disrupted by airline stricks or other unforseen circumstances. There are a few things you should do once you are back home. Check AirHelp for Compensation as you maybe entitled to some money back. Also check with your travel insurance in case you can get back money for things you had to buy due to the delay. In these uncertain times you must travel with a good insurance policy.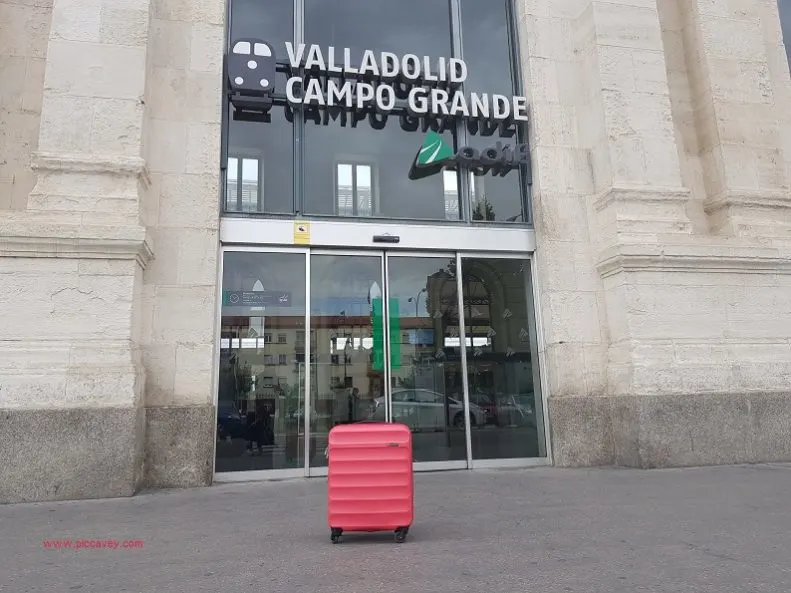 Train Travel & Groups
Train travel can also be good to plan ahead. Some routes offer early bird or online discounts. In Spain there is a new low cost rail service called AVLO. Ticket prices start from 5 euros. In Spain depending on the route Bus travel with ALSA maybe better than Train travel. It is always best to check journey duration and cost for both before booking.
Here´s a practical example:
Book two nights at Palacio de los Navas, (3 star Boutique Hotel) in Granada historic centre
Friday to Sunday in October 2018 would cost

€ 297 for two guests (breakfast included) (that´s 134 gbp per night)

Once you are back you would receive a refund of 29.70 euros on your card automatically. (almost 27 gbp)
Black Friday Travel Deals
Radisson Hotels
Save 30% on stays at Radisson hotels with check in dates until the end of 2021. Book between now and until the end of 1st December 2020 online at Radisson Hotels.com
This offer includes breakfast and no pre-payment is necessary.
Black Friday Bookings: November 19th – Monday December 1st 2020 included
Valid travel dates: November 2020 through to December 31st 2021
Deals at Booking for 2021
Book for next year + get 30% off with Booking Black Friday Deals
You can travel from now until December 31st 2021 (end of next year) but book before 1st December 2020 to get the discount.
Camino de Santiago in 2021
If you are planning to Walk the Camino de Santiago in 2021 book ahead and save. CaminoWays.com are offering €50 off per person on bookings in November 2020. This Black Friday offer can be combined with the 10% 2021 discount too, a great deal if you are planning to go next year.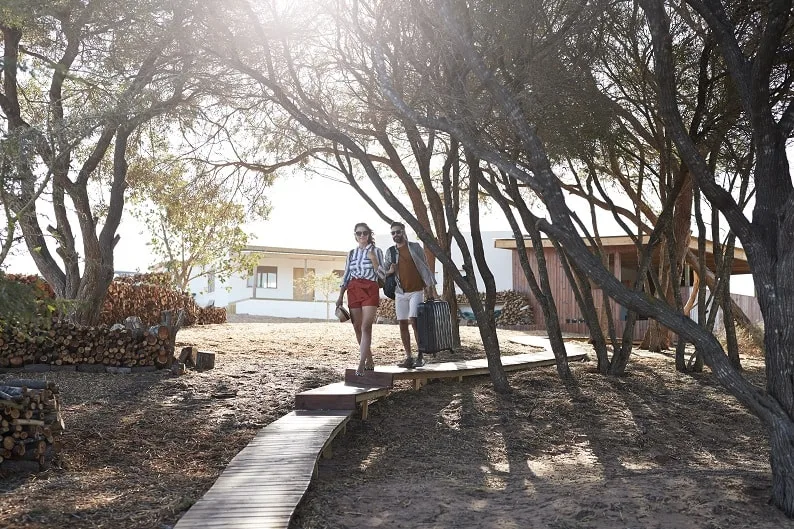 Discount on Spanish Bus Tickets
ALSA offer special discounts when you book bus tickets on their routes on Cyber Monday 30th Nov 2020. This bus company links up major cities and airports across Spain.
Use code: ALSABCM when you book online.
<
Spanish Shoes
Get Spanish Brand Footwear at great prices at Zapatos.es. Their Black Friday discounts are up to 60% off. So a great time to track down Winter boots from Pikolinos or Panama Jack. On the site they also have Spanish brands like UNISA or Camper too.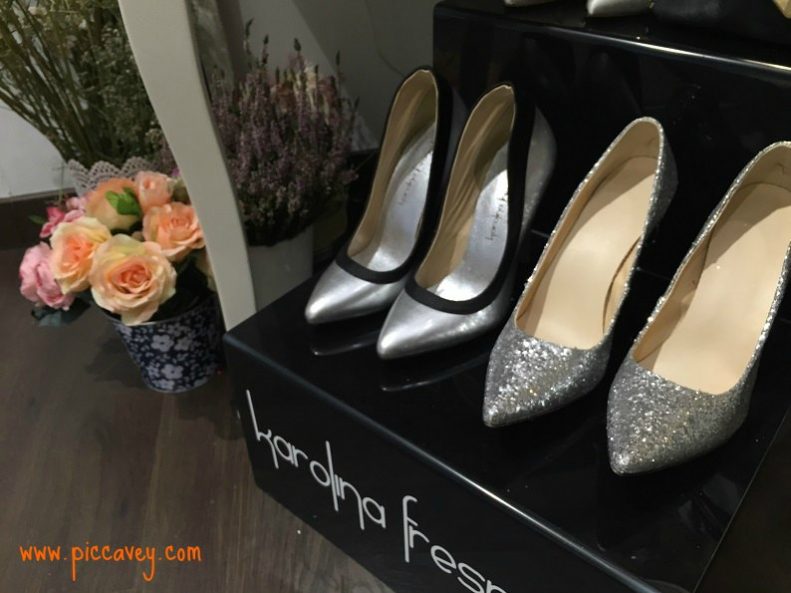 Which Season to Travel?
Depending on your chosen destination high season isn´t always the best one. City breaks work well all year around.
Beach locations can be great in Shoulder Season (think May, June or Sept – October) when businesses are still open and weather can still be good. I always try to travel in low season such as November or early February. I enjoy great prices and no queues for attractions when I travel this way. Also you see the place with locals in its true essence.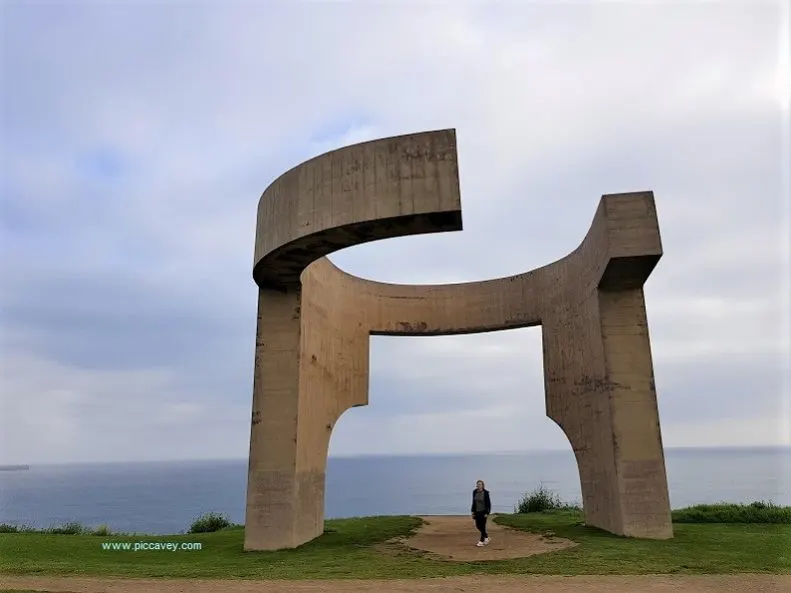 Sign up
If you know that you want to stay at a specific hotel or use a certain travel company. Sign up to their email newsletter or social media channels. This way you can keep informed of any offers or promotional codes.
Some travel companies may even do competitions for subscribers.
Flash sales are also popular so you may get details of special offers that you wouldn´t hear of by traditional adverts or channels.
Perhaps you want to share a few travel hacks of your own in the comments below?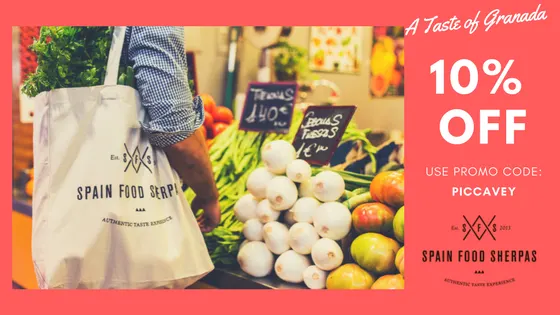 Like a Local
Food tours are a great way to begin a city break. With Spain Food Sherpas take 10% off your booking with promo code PICCAVEY.
Save money by avoiding the tourist traps after listening to all the insider tips on your tour. They are lead by locals in Granada, Seville and Malaga. You can also buy Gift vouchers for future trips to Andalusia.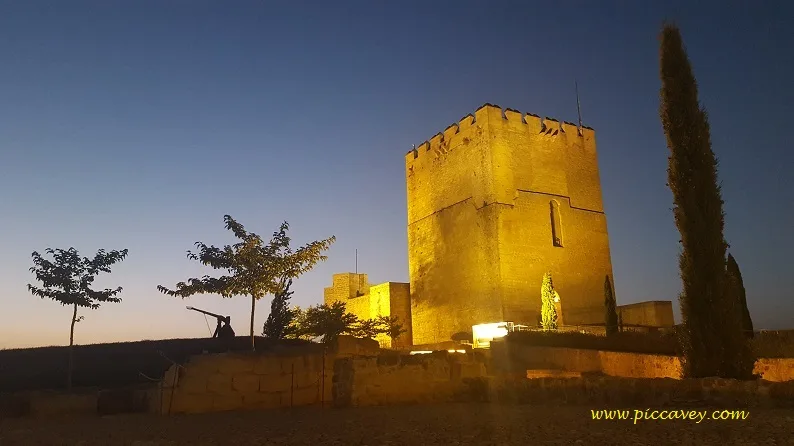 Quieter Destinations
When choosing destinations from places included in Bucket Lists and the must see places in 2018… be prepared for those places to be busy and possibly less competively priced. This way you avoid Overtourism, saturated cities and destinations.
Selecting places in the area for your accomodation that are a short drive from the main sights could be a good idea. Just factor in petrol and parking costs to your budget.


For example the sleepy town of Alcala La Real (more details clicking on the link) in Jaen Province (photo above) is an hours drive from Granada, Antequera and Cordoba. So you can enjoy a peaceful authentic town but have fabulous day trips to impressive locations too.
On a trip to the UK I wanted to visit Bath but hotel prices were as high as London prices. So I opted for a hotel in Bristol and took the train ride to visit Bath. This way I had more options to choose from and prices were much lower for similar quality of accomodation.
Stay Connected
When travelling you can quickly use up your data. Trying to find your way or using other travel apps.
Wifi Spain is a portable internet service that you can book. Pick up can be arranged in all major airports and transport hubs. This way you can be sure to have internet on the go and not get home to a huge bill for extra data on your phone bill.
Pay by Credit Card
Choosing to pay by credit card can be a good move especially for compensation or refunds if anything goes wrong (cancellations or policy changes etc) Remember to tell your bank if you are travelling abroad as they may block payments for another country (to prevent fraud)
Take care with contactless cards when you are out and about. Also remember to pay in local currency (not your home currency) this works out will a better exchange rate for you. Another handy app is Gratitude Tipping which lets you know how to tip in different places. A good source of information especially if you dont speak the local language.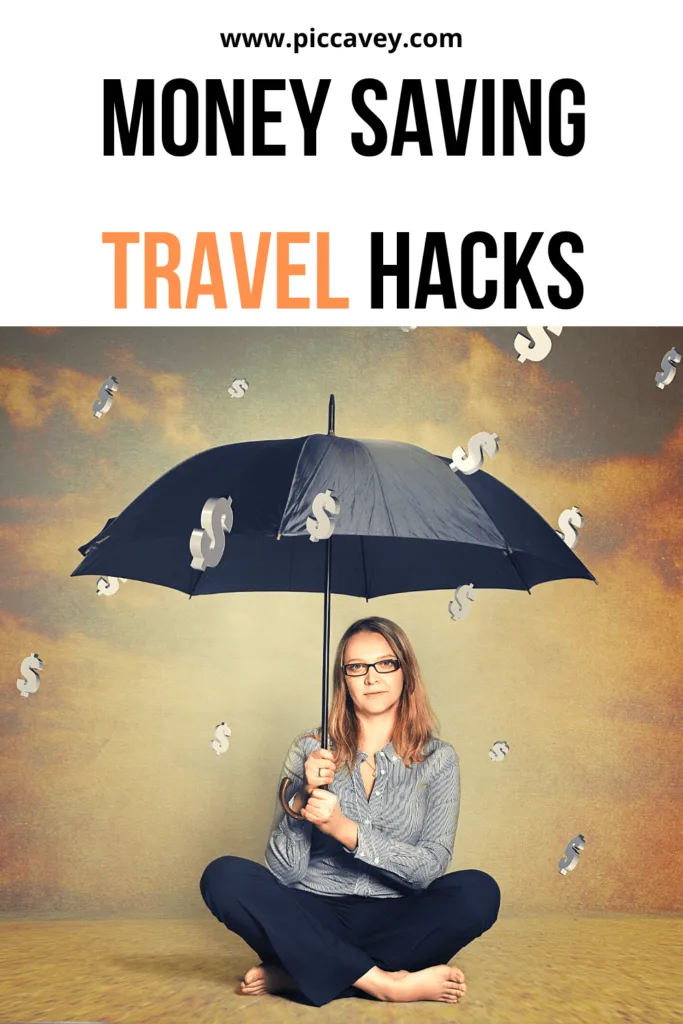 Book ahead
Planning your travel schedule to make sure you have tickets or passes for the main sights may seem tedious. Some European locations sell out entrance tickets quickly or have very long queues. Of all of these travel hacks this may seem the obvious one but it really can make a big difference.
I usually book ahead of time for the monuments and experiences that I would be disappointed not to see when I travel. I recently visited Milan Cathedral Duomo and booked my tickets 3 weeks before. When I arrived the queue was long but they only allowed you into the queue if you had already bought your tickets. So I was quite pleased that I had already prepared this ahead of time.
The Alhambra Palace is one of the most visited monuments in Europe and tickets often sell out completely. The recommendation is to buy tickets 6 weeks ahead of time to ensure you can visit on the day and time that suits your travel plan. Book Alhambra Palace Tickets ahead of time will save you stress and could save you money too. Some sellers ask for high prices for last minute tours especially at Easter and on Holiday weekends.

Please Note: This post contains affiliate links, which means that if you click through and make a purchase, I will receive a small commission. All thoughts, feelings and opinions shared on this blog and in this post are my own. Travel Hacks – Money Saving Tips for Frequent Travellers