You may not know that Venice is made up of many islands. Experts actually cant really agree on the final number but its around 118-120 islands. Don´t worry, as when you travel to see Venice your visit will be to a handful of islands at the most.
A popular cruise ship stop, Venice is served by Italy´s fourth busiest airport Venice Marco Polo.
Here are some of the things I find most fascinating about this stunning Italian city.
Where to Stay in Venice
In fact only eleven of the islands of Venice are actually inhabited. So it will make choosing where to Stay in Venice this blog makes the decision easier for you. Here´s a list of the islands where people actually live and stay.
Centro Storico (Main Island)
Lido di Venezia
Murano
Giudecca (incl Sacca Fisola)
Burano
Pellestrina
Sant Erasmo
Mazzorbo
Vignole
Torcello
Mazzorbetto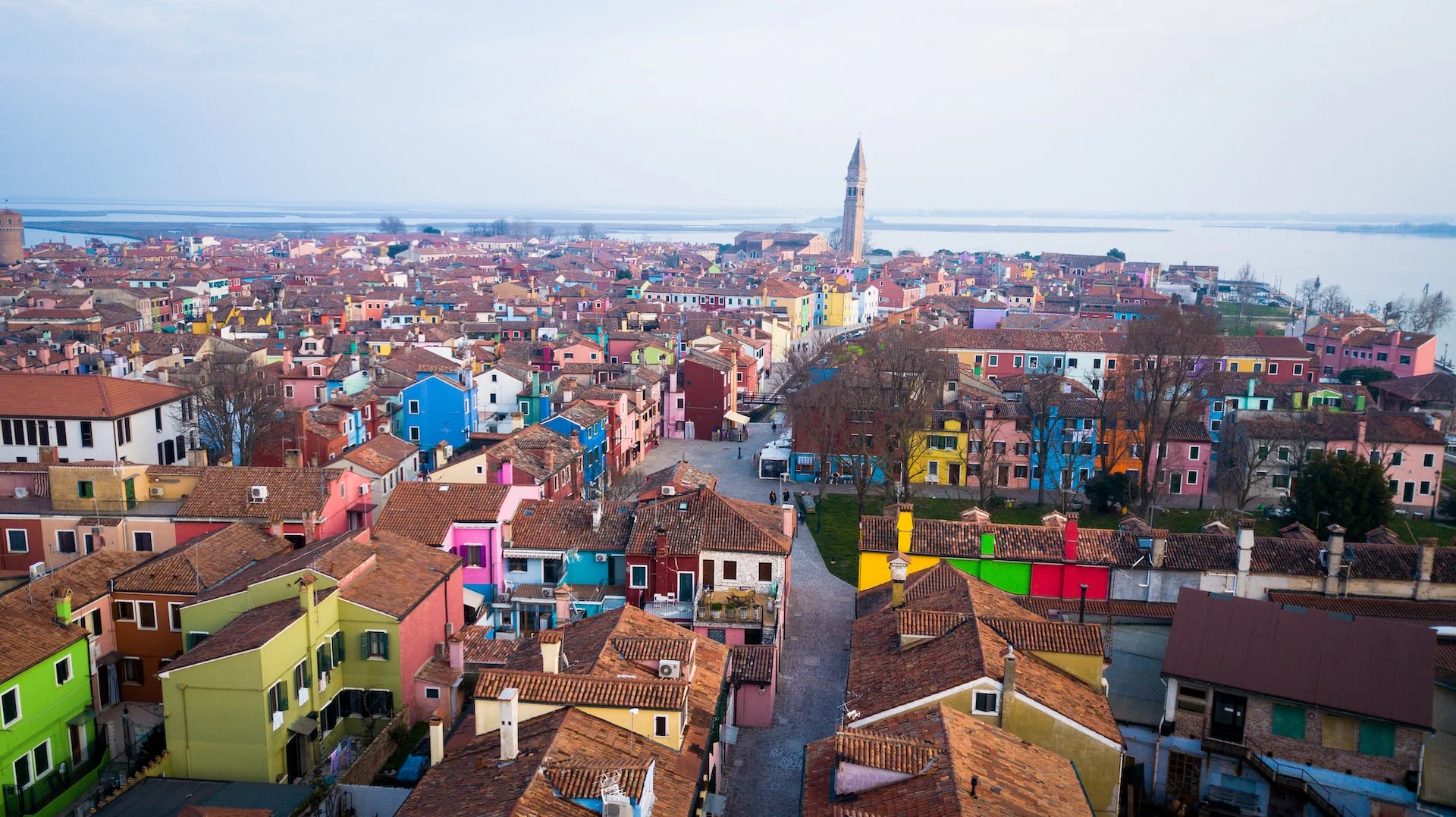 What to See in Venice
The City of Venice is a UNESCO World Heritage Site and attracts many tourists each year. Perhaps the most famous attraction apart from the canals are the gondolas. The Bridge of Sighs and the famous Murano Glassworks are all things to add onto your itinerary. Burano seen in the photo above is known for its colourful buildings and lace making tradition.
Planning your time in the City of Canals is quite important especially given that getting around isnt always by foot. You can move around some areas by walking and the connecting bridges. But to many places you will find that the water bus or vaporetto is the best way to get around Venice. 3 days is the perfect length to stay in Venice, to be able to visit the main sights and enjoy your city break.
Taking a Gondola
There are just over 420 gondolas in Venice. It´s very hard to get a license. Only a few are granted each year. The gondolas have to follow specific rules and traditions. For example all the gondolas on the outside are black in colour now, as they used to compete to have the boldest paintwork. Now Venice even has a female gondolier, since 2010, breaking a 900 year tradition, Giorgia Boscolo learnt the trade from her gondoliere father.
Expect to pay between 80 and 100 euros for a gondola ride. Similar to taxis, the longer the ride takes, the more it will cost. So if you happen to be on the Grand Canal and its busy, your ride make take longer and increase the price. You will need to pay in cash. So make sure that you have the price agreed before you board and have the cash on you (and perhaps a little extra).
As Gondolas are used by tourists generally you will come across one easily, but you can also book ahead if you prefer.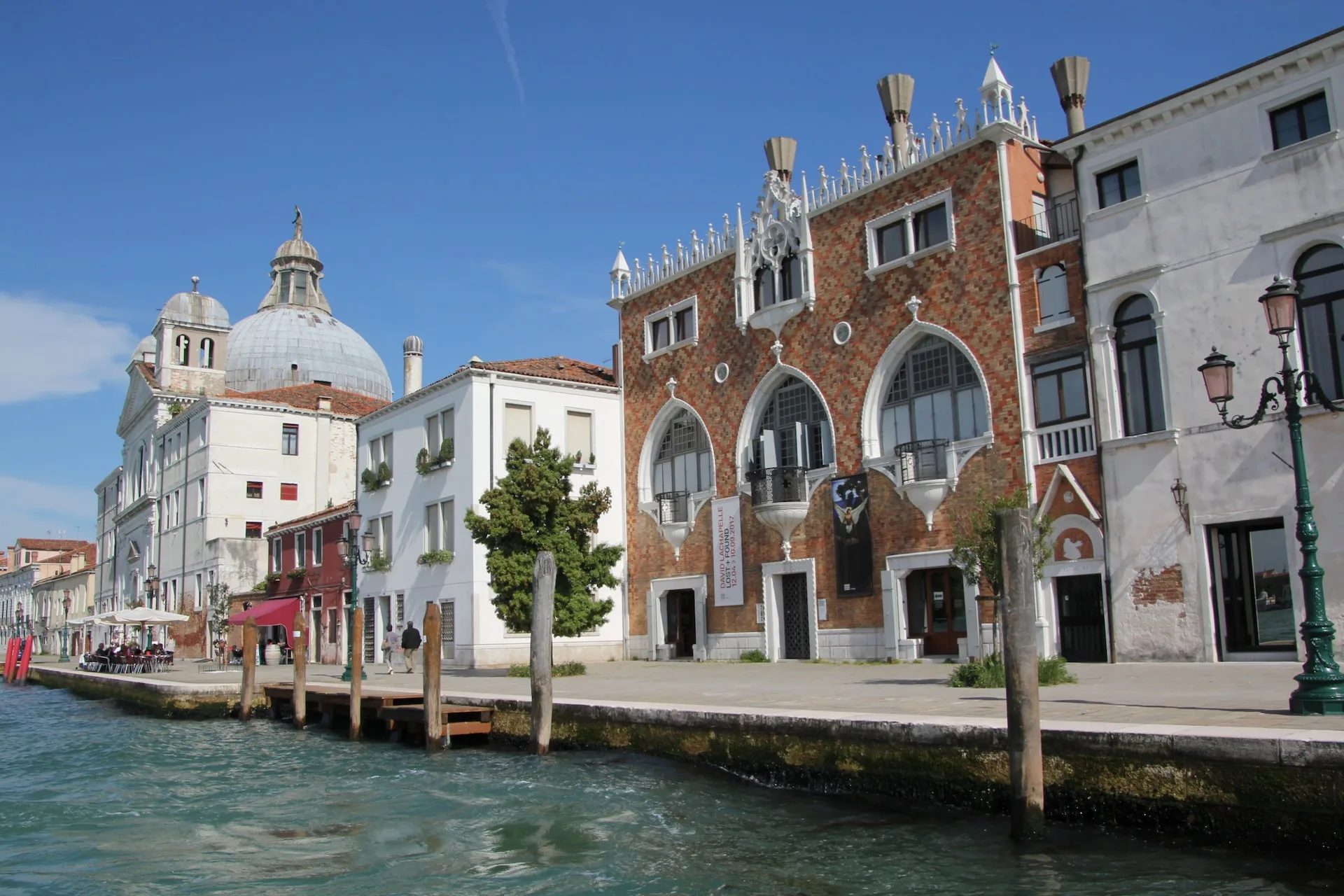 Did you know that Casanova was from Venice, his full name Giacomo Girolamo Casanova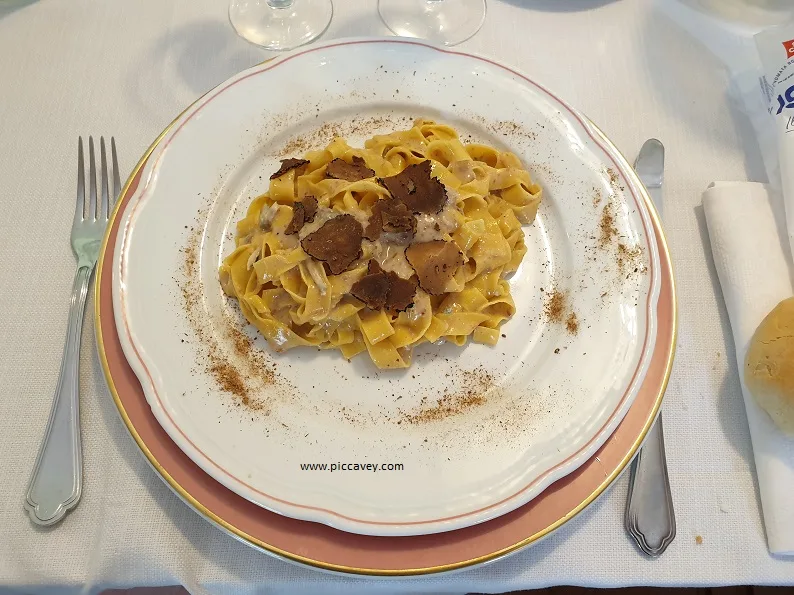 Food to Try in Venice
Venice is surrounded by water, so it´s no surprise that most typical dishes have seafood in them.
Bigoli in salsa – Pasta with anchovy sauce
Sarde in saor – Marinated Sardines in pine nuts, onions, raisins.
Risotto al nero di Seppia – Black Risotto with Squid
Risi e Bisi – Rice + Peas
Sweet toothed visitors will be happy to know that pastries are typical at breakfasttime. Also that the region around Venice, Veneto is well know for it´s delicious Tiramisu. It originated in Treviso. The curious name of this dessert means Pick Me Up and of course includes espresso coffee as its characteristic ingredient.
Baicoli is a typical vanilla biscuit. Named after sea bass, due to its fish like shape. Buy these Venetian biscuits in colourful keepsake tins to take home as gifts.
Rialto Market is on every morning (not Sundays) and has been the main food market for Venice for centuries. Located closed to the Rialto bridge its been a market place for over 1000 years since 1097 (address: Campo de la Pescaria, San Polo). Expect to find lots of fish stalls (except on Mondays) fruit, vegetables and delicious italian food.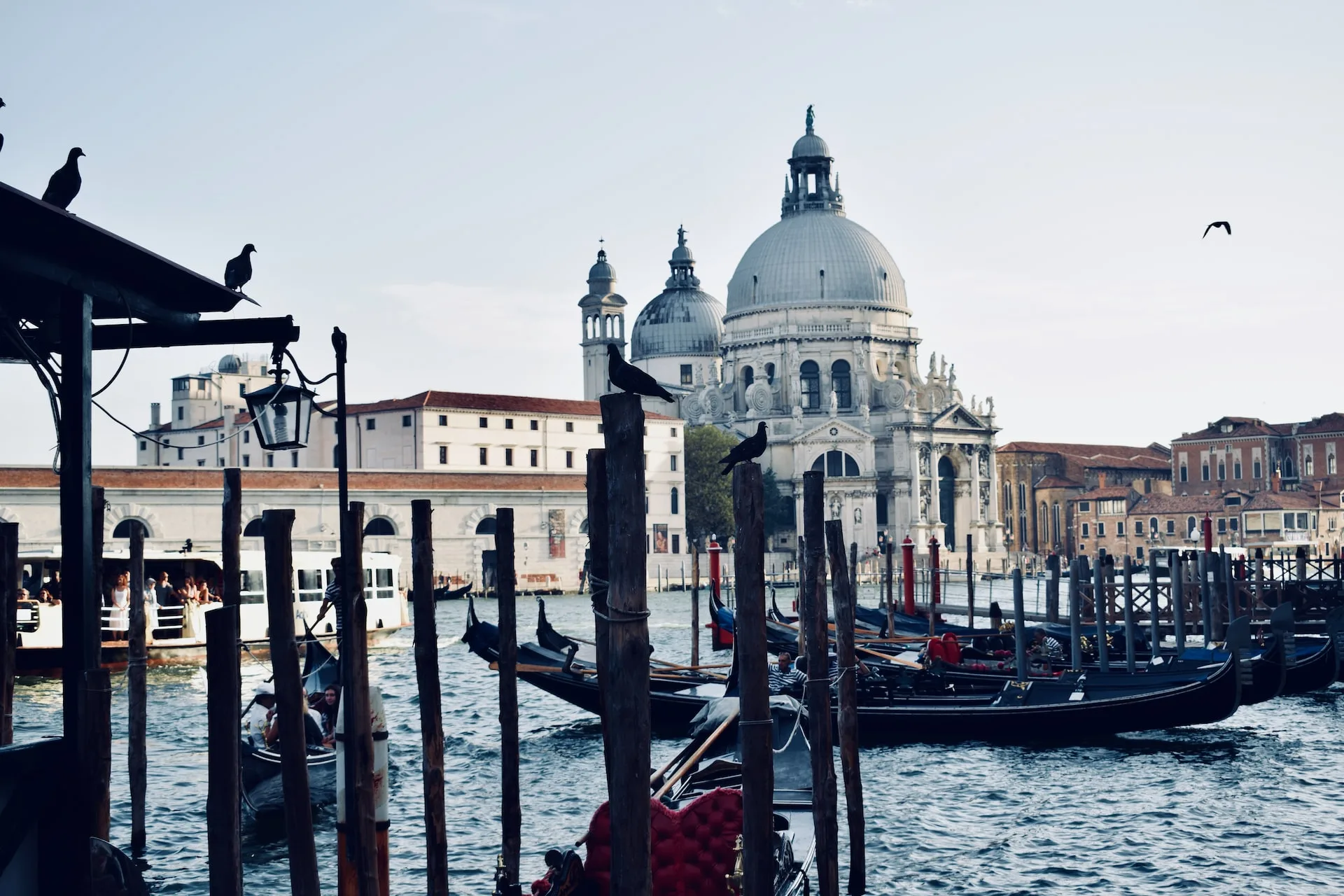 Photo by Mateus Campos Felipe
Acqua Alta
Over the Autumn and Winter the city is partially waterlogged with the Acqua Alta. (high water). The average depth of the Lagoon is around 10 metres (34ft) this seasonal swell in the Adriatic sea along with the subsidence causes the city to suffer this phenomenon.
Some of more curious sights at this time is the famous landmark of Piazza San Marco underwater. Or the beautiful bookstore with the same name at C. Longa Santa Maria Formosa.
Did you know that the Venetian Lagoon is just 22 metres (71ft) deep at the deepest point?