Photo by Dimitry Anikin on Unsplash
If you are planning a trip to the UK, or looking for a local staycation to avoid the hassles of flying abroad. Then there are many places to think about. Made up of four countries, England, Wales, Scotland, and Northern Ireland. The Top UK Destinations have some similarities but also huge differences, that make choosing your destination difficult. The scenery is diverse, the culture may differ from city to city. You may want to enjoy a remote stay on a mountain in Scotland or crave the hustle and bustle on the busy streets of London.
One of the truly great things about travel in the UK is how easy it can be to explore more than one area in one trip. It is an interesting and historic place to be in. Yet due to its manageable size, you can start in one place and end up in another, without travelling too far in between. If you are deciding where to go and what to see, then here are some things that can help you and ideas of places to visit.
Five of the Top UK Destinations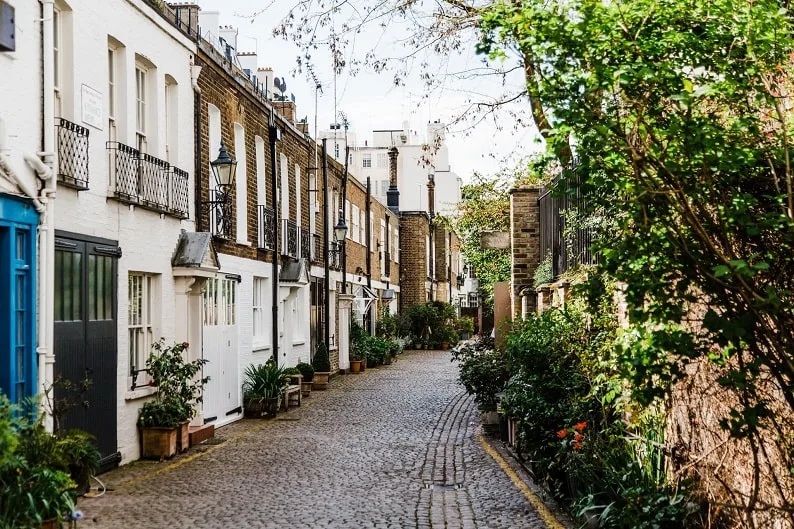 London – The British Capital
A trip to the UK doesnt quite seem complete without a stop in the capital city of London? There are plenty of attractions to keep you busy, as well as some of the world's best shopping and restaurants. For history lovers there is plenty to visit, from the Tower of London with the crown jewels to Buckingham Palace, where you can see the Changing of the Guard on The Mall. In London you will see Big Ben right up close next to the Houses of Parliament and Westminster Abbey, or even check out the free museums in South Kensington.
There are markets to explore and less busy areas such Greenwich if you're looking for something quieter. Its a city with something for everyone. As far as rental accommodation goes, London has something for everyone. Budget travellers can use sites like Booking.com to find affordable options, whereas luxury lovers may prefer using sites like Homelike to find luxury flats in London.
Edinburgh, Scotland
If you want to drive up to Scotland or take the train from London, then Edinburgh is in easy reach, and as the capital of Scotland, is quintessentially Scottish. It is a very beautiful city, with a lot of history and a popular choice for tourists. It has some well-preserved historic buildings, and is most famously known for its castle. You can explore other parts of the city too, with the Royal Mile in the Old Town being a popular spot, full of quirky and unique shops, cafes, and art galleries. Staying in the city can be busy, due to just how popular it is, so it could be worth looking into holiday homes in Scotland if you want to drive around and see Scottish landscapes. That way you could make the most of both city and country living.
Salisbury & Stonehenge
If you are looking to visit somewhere truly extraordinary, then Stonehenge, the world's oldest World Heritage Site, is worth a visit. It is said to date back over four-thousand years and be originally set up as a place of worship. With a visitor's centre and a large site to explore, you can spend quite a while there. Not too far away you can also explore the medieval city of Salisbury. The cathedral is one of the most famous attractions in the city, and was home to the original Magna Carta, so there is a lot of history to see and explore.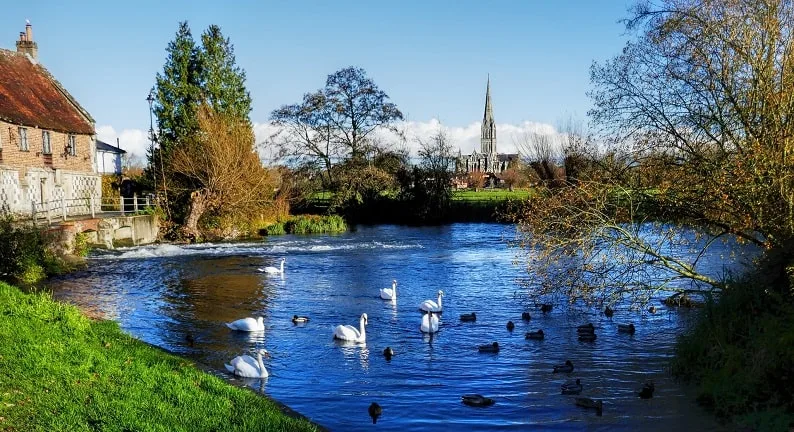 Belfast and Coastal Path
If you want to head over the sea to Northern Ireland, then Belfast does have a lot to offer. It has changed quite a bit in recent years, becoming more modern, with an amazing shopping mall to visit, full of great shops and restaurants. You can also make the most of the maritime history of the place by visiting the Titanic Museum set right by the docks.
If you want to explore a little further out, then the coastal path is a good idea, which takes you across some breath taking views. Not to mention that you can then explore areas like the Carrick-a-rede rope bridge, as well as The Giant's Causeway. For any Game of Thrones fans, you can also visit Dark Hedges along the way where some of the filming took place.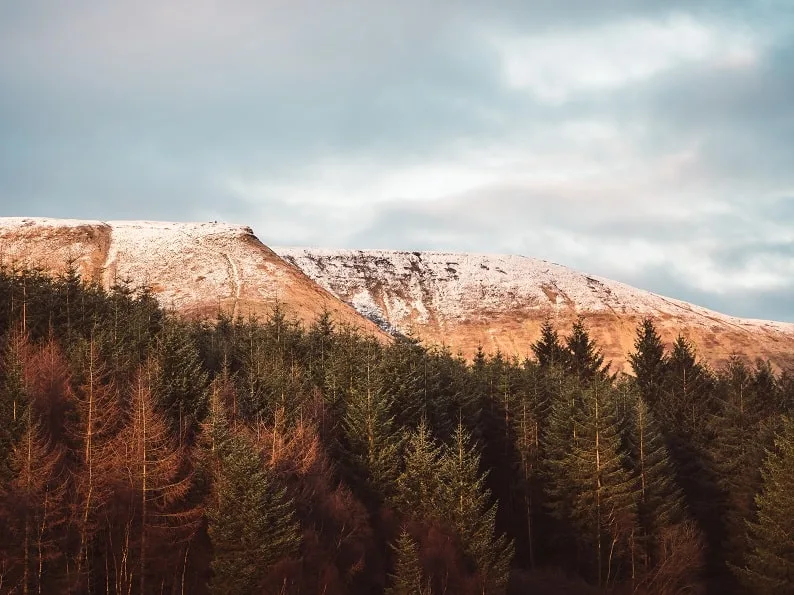 Brecon Beacons, South Wales
If you want to visit Wales, the you will be spoilt with endless rural towns and natural landscapes. One of the most stunning is the Brecon Beacons. With miles and miles of hiking routes, beautiful scenery, waterfalls, and wildlife. It´s a great spot to get away from it all. Although do make sure that you plan out your trip as phone signals can be less strong in these natural surroundings. Don't rely on being able to use the internet.
Explore The UK in 2022
Exploring the UK in 2022 entails knowing the best destinations that showcase the country's history and rich culture and traditions.
The ideal time to visit the UK is in spring or from late March to June to see beautiful blossoms. Early spring is quite cold, so you can expect a chilly vacation on a March or April trip. You can also visit the country when it's dry and warm during autumn or from September to November to witness the leaves changing colours in autumn. As much as possible, avoid the busy summer period when schools are on break.
Prepare for your next UK trip by booking your flight and accommodation early to get the best deals. Don't forget to pack your Londoner outfit and other travel must-haves. The weather can be more unpredictable than you think. So, have protective gear ready by packing warm, layered clothing, scarves, mittens, gloves and thermal socks. Moreover, wear a coat and waterproof shoes, and always bring an umbrella with you when you're in the UK.
Which are your Top UK Destinations? Maybe your list is a little different. It would be great to hear what you think.

Top UK Destinations to Explore in 2022