Cafe in Seville: Best Places for Coffee + Cake
After visiting the Andalusian capital many times, I have scouted out the best places for brunch, breakfast, sweet toothed travellers and good coffee venues. Here are my favourite spots for a Cafe in Seville.
Ofelia Bakery
This café is set on a side street in one of the busiest parts of Seville. Just off Plaza Jesus de la Pasion, its a cute spot to have breakfast or a sweet treat in the afternoon. When I visited I had a chai latte and a blueberry muffin. (photo above) Both delicious. They have savoury options too. Seating can be inside the café or on the street outside. (picture below)
Closed Sunday + Monday
Address: Calle Huelva 5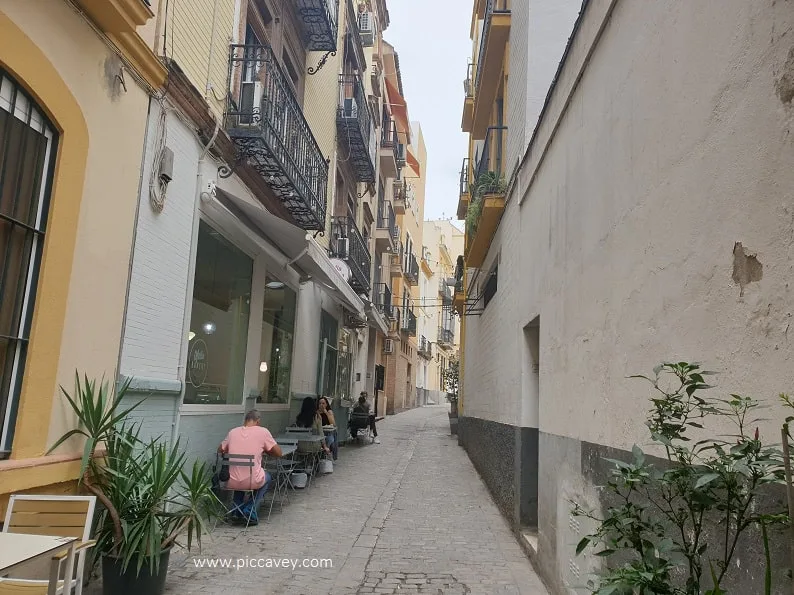 La Cacharreria
Now this place has been a firm favourite of mine for several years now. Its a great Cafe in Seville for brunch, afternoon snacks or whatever time you go really. Friendly staff and an ecclectic decor. On my most recent visit I chose carrot cake and a milky coffee (leche manchada). (picture below)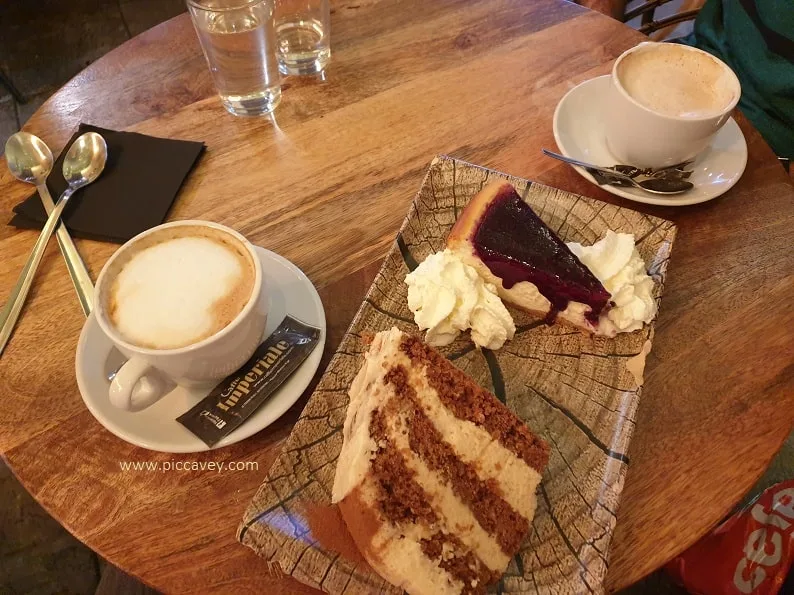 This place is actually not too far from Las Setas (mushrooms) as the street is directly behind there. It actually is hard for me to choose what to have each time and their sweet and savoury options are all fabulous.
On a previous trip to Seville, I was staying nearby and I got a salad and sandwiches to take away from here for dinner in my apartment.
Open 9 to 9 daily
Address: Calle Regina
La Crema de la Creme
Also in the same area is La Crema de la Creme, right behind Las Setas, tucked into a corner of the square. This is an ideal spot for breakfast or coffee on one of their outdoor tables. With lots of French style food options such as quiche or crepes, this spot is also good for brunch too. It´s a pet friendly café. I stopped for breakfast one morning and was overwhelmed by all the delicious choices.
Open 8.30am to 9pm daily
C. Regina, 1, 41003 Sevilla
Bar El Comercio
If you are looking for Churros, then head to El Comercio. This iconic bar has been trading since 1904. It´s certainly the well known place for Churros. You can eat in or take away.
Open 8am to 9pm. Closed on Sunday
Calle Lineros.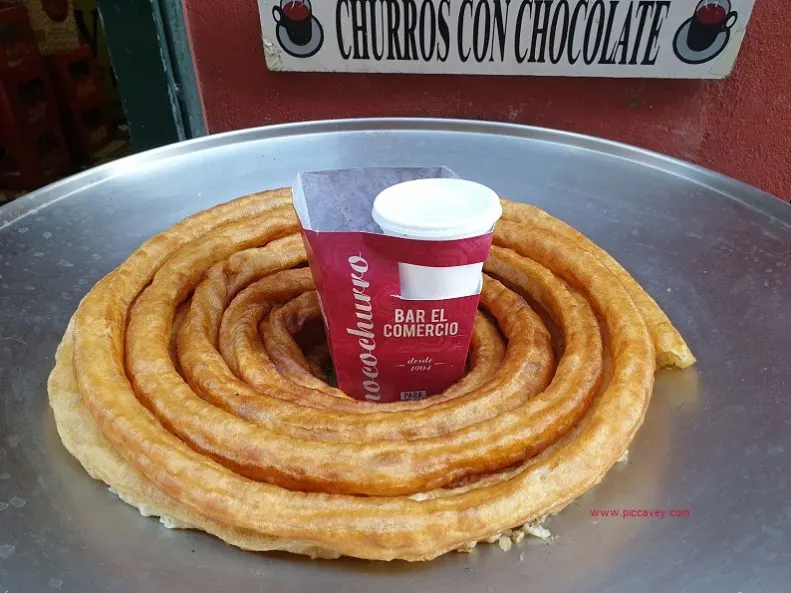 La Campana
Since 1885 La Campana on Calle Sierpes has been producing sweet treats such as merengues and sevilla yolks. Torrijas are very good here over Easter as well as the Roscon de Reyes for Christmas Holidays. Its probably the most traditional bakery in the city. You can eat in their café or get served to take away.
8am to 10pm daily.
Address: Calle Sierpes 1-3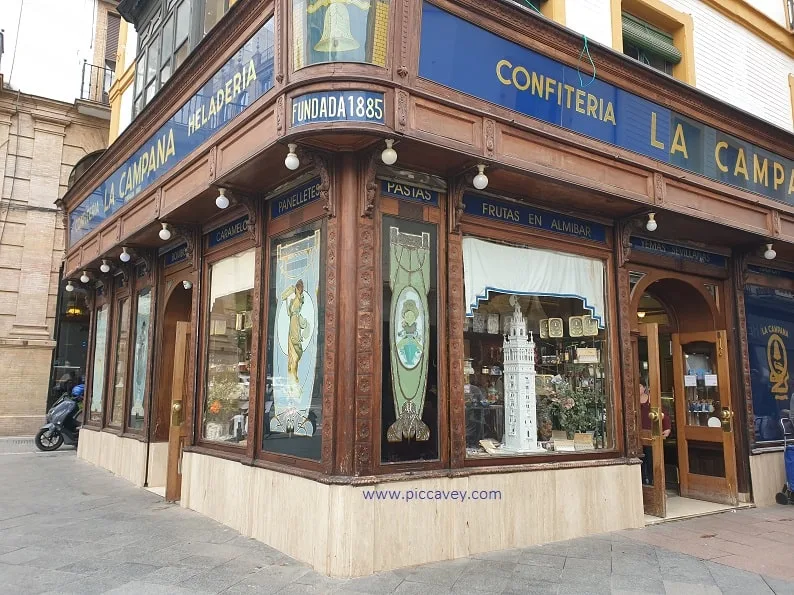 Pasteleria Los Angelitos
Another charming bakery is Los Angelitos. Rather than being a cafe in Seville, its a bakery shop. Famous for its tiles (tejas biscuits made with almond) or the delicious candied orange peel dipped in dark chocolate. Here you need to buy to take away. (no seating).
Open daily from 10:30am to 2:30pm and 5pm to 8:30pm
Address: Alcaicería de la Loza 29
Cafe in Seville – My Favourite Coffee, Cake + Breakfast Places