Barcelona was has long been known for its world-class gastronomy and cosmopolitan lifestyle. But somewhere along the way, the city did not have such a great coffee culture as European counterparts like Berlin and London. Nowadays the city is finally catching up with the European coffee trend. Barcelona Coffee Shops are opening up in the city each month.
Barcelona Coffee Shops + Cafés to Try
If you're looking for great cafés and speciality coffee places in Barcelona, here are seven of my suggestions to try.
Nomad Coffee
Nomad is an internationally famous roaster known for its speciality coffee. Apart from their three shops across Barcelona, Nomad also operates a wholesale business in Europe. Nomad is a walk-in espresso bar in Barcelona. They serve coffee using the iconic Strada by La Marzocco. The commercial espresso machine every coffee lover will know.
Nomad's Coffee Lab is at Passatge Sert and is a must visit location for coffee fans. Their coffee roasting place in Poblenou launched in 2015. There they offer regular training courses for those who want to improve their knowledge. Their third store'' Every Day'' opened recently in the ecclecctic barrio of Raval. Nomad has a clear emphasis on quality, and this is where their great reputation comes from. Nomad has a huge customer base, and their coffee is also served in many restaurants across the city.
SlowMov
Located in the barrio of Gràcia, SlowMov is a cafe and roaster that connects customers with local and global coffee producers. SlowMov is inspired by the Slow Food movement choosing locally grown fresh product that helps the environment. Apart from selling the best speciality coffees,they also offers coffee-making materials. Professional coffee machines and runs coffee-making workshops. If you want to grab an espresso and learn more about coffee, SlowMov is the place to go. The Baristas here really know their blends. Don´t forget to catch a glance of their beautiful San Remo Cube.
SlowMov – Barcelona Coffee Shops
Cafés El Magnifico
If you're looking for a Barcelona Coffee Shop with a historical context in Barcelona, then your first destination should be Cafés El Magnifico. Pioneers in the specialty coffee industry, El Magnifico is a third generation business that has endured the Spanish Civil War and is still popular with locals today.
Located amidst the Gothic backstreets and boutiques of the Born neighbourhood, Magnifico boasts an excellent collection of coffees from all around the world. You can enjoy a variety of espresso coffees, filter-based methods, and Cafe Fred, a cold brew made from Magnifico's coffee.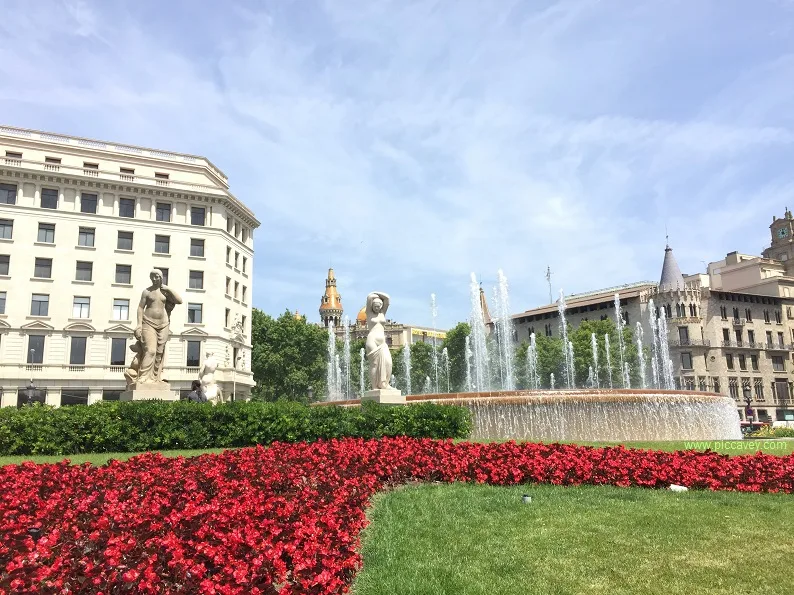 Ruma's Coffee
The café opened in 2019 and quickly joined the specialty coffee scene in Barcelona. Close to Plaza Catalunya, the tiny coffee shop appeals to coffee lovers. This café is obsessed with the quality of the coffee. Baristas here focus greatly on customer experience. Choose espresso and filtered-based methods brewed from beans roasted by HIDDEN COFFEE. Known for their high-quality and local support. It's a great place to drop by for your perfect coffee fix, and have a quick chat with a barista.
Hidden Cafe
The name speaks for itself. Hidden Cafe is off the usual tourist path in Les Corts. It is close to Sants train station and Camp Nou soccer stadium. Hidden Cafe takes pride in roasting its beans. In fact their coffee is available at many locations in Barcelona. At the coffee shop, enjoy different brewing methods including pour-over and espresso-based options, matcha latte, Aeropress, filtered coffee amongst other options.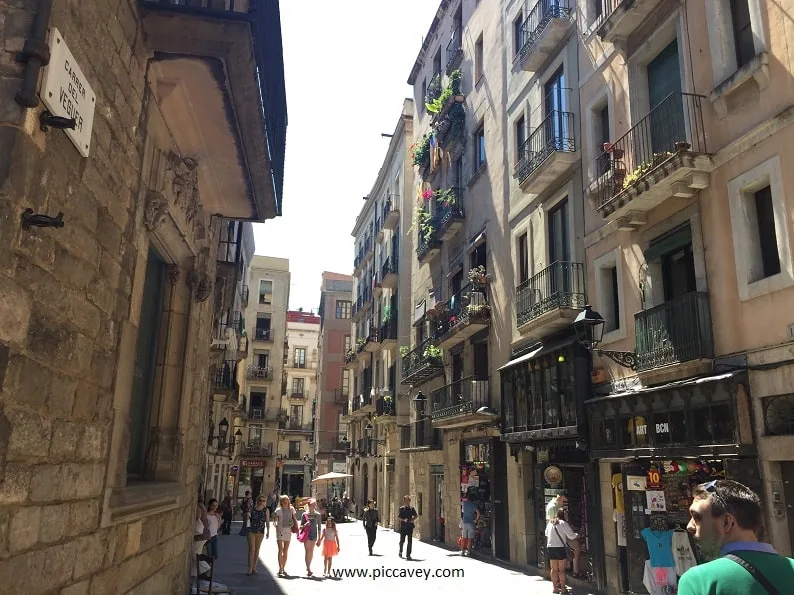 Black Remedy
If you're looking for something completely different in Barcelona, with a more American feel, then visit Black Remedy. The café is located in the Gothic area and offers exceptional specialty coffee and quality homemade food. The cafe's coffee is completely modern. All espresso drinks are made on their custom Slayer machine with beans sourced from various local roasters.
You can also enjoy a variety of cold-pressed juices, sandwiches or a selection of pastries. Overall, Black Remedy is a great option for both coffee and brunch, which is a not so easy to find in Barcelona.
Satan's Coffee Corner
Although this is a typical modern café where there is no decaf, no syrup, no special milk, and even no wi-fi. Satan's has quickly become a favorite destination for both locals and tourists. The quality of their coffee is exceptional. This is probably the reason why customers forget about all the usual things most cafes offer nowadays. The cafeteria takes pride in its coffee. Roasted by its local partner Right Side Coffee. All served up using a $35000 espresso machine.
The café offers plenty of options including V60, Kalita, batch filter brew, espresso, and you can even order some healthy food. So, if you happen to be in the Gothic Quarter in Barcelona, don't forget to check out Satan's. It's located just behind the cathedral.
Seven Barcelona Coffee Shops to Try