A city break is always a great way to beat the cooler Autumn months. Most locations in Spain have plenty of blue skies and activities to fill a 48h escape. Some of my favourite destinations for city breaks in Spain have a surprising variety of things to do.
Six Spanish city break ideas
There are lots of suggestions beyond beaches or lively nightspots. With Black Friday + Cyber Monday Hotel Deals about to hit internet it's a good moment to find a free weekend to make the most of these offers.
Here are 6 of my personal City Break recommendations in Spain.
Almería
The City of Almeria has just been declared the Gastronomic Capital of Spain. As well as free tapas, great seafood and quality fruits and vegetables grown locally, this Eastern Spanish province has an average of 3,050 hours of sunlight per year (with a maximum of 4,383 hours).
With the Cabo de Gata Natural Park a few kilometres from the city, there is plenty to see. This coastal town also boasts the Alcazaba Fortress which towers above the city and port. The province of Almeria is also a popular film location for Hollywood movies and TV producers. Over the years, many Spaghetti Westerns have been filmed in Tabernas, the only desert in Europe.
More recently the Game of Thrones crew have filmed in the area, and this July A-listers Jude Law and Blake Lively were in Almeria to shoot scenes in the city centre for their new film The Rhythm Section.
On one of my stays in the area I chose Barcelo Cabo de Gata to combine a beach break with local culture.
Cadiz
Cadiz is one of the cities in Andalusia which surprised me the most. Known as the oldest continuously inhabited city in Spain and probably Western Europe (since 1100 BC), this coastal city is full of historic buildings and great food. The locals are incredibly friendly and the city offers a truly great atmosphere. Sunsets seen from the Alameda Apodaca over the shoreline are also breathtaking and the city's promenade is lined with lush green plants and a stone balcony looking out to sea.
The Sherry Triangle of Puerto de Santa Maria, Jerez de la Frontera and Cadiz is a magical destination in and of itself. Take a guided tour through one of the region's sherry or brandy producers to get a real insight into the area's history. Bodegas Osborne or Tio Pepe are probably the most well known producers that offer experiences and tours to visitors.
When you stay in Cadiz you will find that the public transport is great. Choose between the Cercanias train service between towns or the boat across the bay to Puerto de Santa María. And yes, the boat is also public transport!
In the Puerto de Santa María, don't miss out on the amazing food. Here you can try the freshest fish and seafood in one of the port's restaurants.You should also try tejas ice cream from the famous Heladeria Da Massimo on Calle Luna. Tejas are local biscuits made in the area which have now been made into one of the artisan ice creams.
Cadiz is a fabulous location for golf enthusiasts as well. With several quality golf courses in the area you'll be able to get a couple of rounds in when you visit. Also due to the area's proximity to Africa it is a good location for bird watching.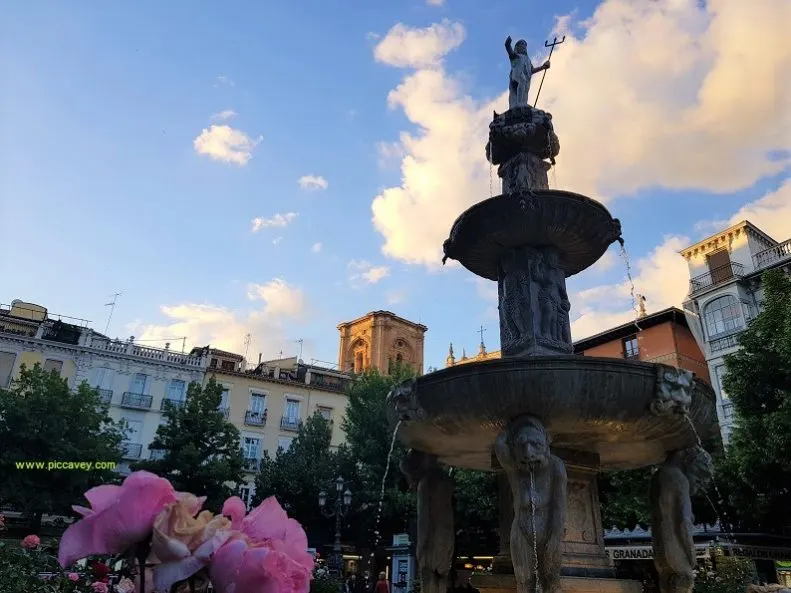 Granada
Home to the UNESCO World Heritage Sites of the Alhambra Palace and Albayzin quarter. Granada is a magical city which is perfect for strolling and losing yourself amongst white washed streets, historic fountains and colourful plant pots.
As well as wandering around the Albaicin and visiting the Courtyard of the Lions at the Alhambra, you may enjoy a food tour. Explore the city with Spain Food Sherpas who will share the foodie secrets of Granada. See the gastronomic highlights of the region just like a local.
If you have a car when you visit Granada, a great day trip from Granada is to explore the villages of the Alpujarras region. Quaint white villages perched on the mountainside, here you will find local crafts such as handmade rugs and fajalauza ceramics which make great souvenirs. For skiers and snowboarders, the ski resort of Sierra Nevada is just 40 minutes from the city centre. With the ski season lasting from November 1st until the end of April, it is a perfect resort for a weekend of skiing.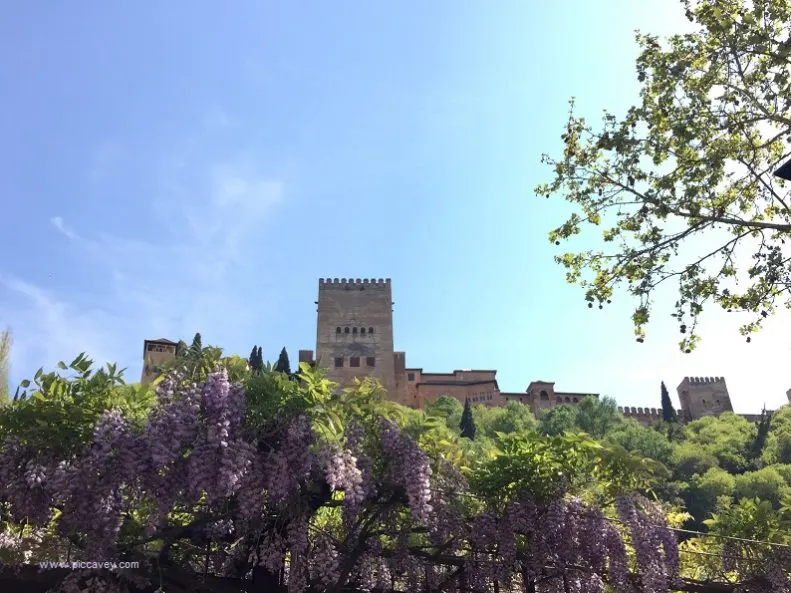 Valencia
Situated along the coast, Valencia is a vibrant city and also makes a great paella too.
Families will love to spend a day at the Ciudad de las Artes y las Ciencias which houses Europe's largest aquarium. This futuristic building is also home to a planetarium and several open areas for concerts or large events. It is also known for its famous festival of Las Fallas.
The city itself has several monuments such as the Cathedral and the Silk Exchange, which is listed as UNESCO World Heritage Site.
Enjoy a boat trip at the Albufera Natural Park or a seaside dinner at one of the beaches in Valencia to complete your city break.
Madrid
The Spanish capital boasts some of the worlds best art galleries. Reina Sofia and El Prado are the most popular. Although there are others such the Thyssen-Bornemisza Museum or the Sorolla Museum which are also important art museums.
If you only have a few days in Madrid, plan your time well and book your tickets ahead of time. As with any European city, some attractions are busier during the weekends and queues could sap your time.
Shopping and eating out in Madrid will also utilize some of your time during your stay in the city. With 20 Michelin starred restaurants and a fabulous shopping area around Serrano and Goya, it's the perfect destination to splurge.
Don´t miss the sunset at Templo de Debod. The view over the city with the Egyptian temple in the foreground is truly unbeatable.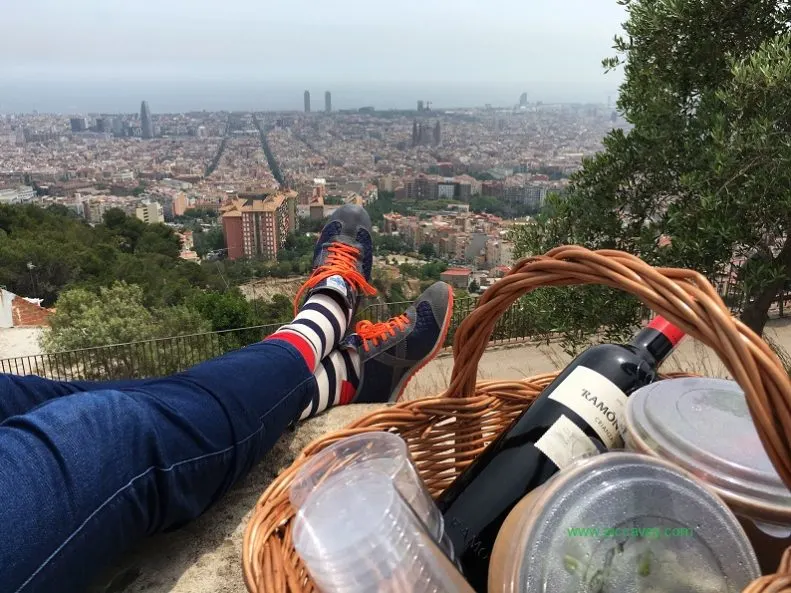 Barcelona
The Catalan capital is truly a cosmopolitan city. There are so many different things to do on a city break to Barcelona.
Shopping here is on another level! While in town head to Paseo de Gracia for high end shopping. Out of town you'll find the La Roca outlet. A good option for those who have time to take a day out shopping.
One of the main attractions in the city, apart from the beach, is the modernist architecture. Parc Guell, La Sagrada Familia and Casa Batlló are stunning designs. With those alone you can almost fill your entire weekend.
Other modernist buildings in the city such as Casa Vicens and Hospital Sant Pau are worth visiting too.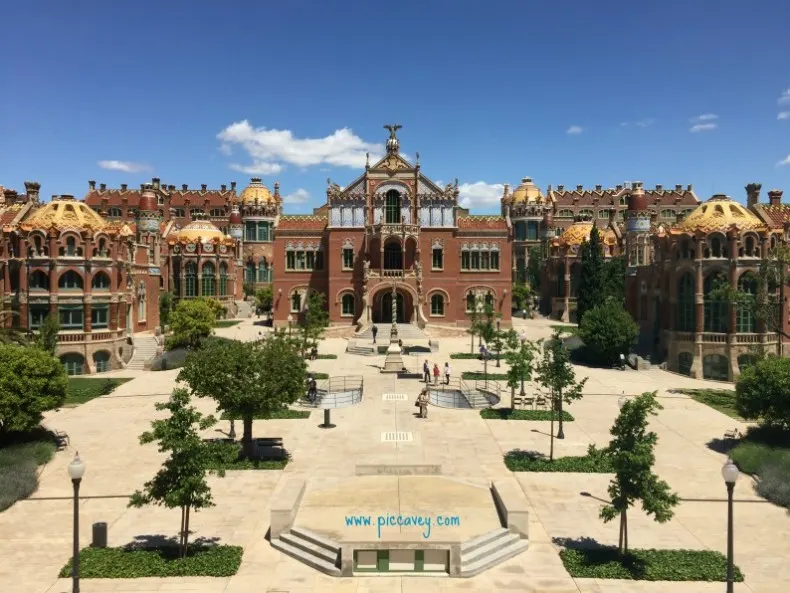 Please Note: This post contains affiliate links, which means that if you click through and make a purchase, I will receive a small commission. All thoughts, feelings and opinions shared on this blog and in this post are my own.
6 inspiring city break ideas in Spain