Becoming a Travel Blogger doesn´t happen overnight. If you have been reading for a while you´ll know that most of my site is about Life in Spain, Food or the Mediterranean Lifestyle. I´ve been updating this site since 2011 and will soon celebrate 10 years of the blog.
Sometimes I am asked why I became a Travel Blogger. You may be wondering how you become a blogger yourself. Or even wonder how I began travel writing. So I thought I´d explain a few things about being a blogger and how it came about.
Fascinated by culture
Travel has always been a big part of my life. Even when I was very young I was fascinated by languages and other cultures. Over the years I turned this passion from a mere curiosity into a lifestyle. And now a career although it has been a very gradual process.
My fascination for travel has been since I was about 10 years old. Many of the trips I´ve done aren´t on the blog. Many experiences of travel in USA or to the UK haven´t been documented here as they don´t fit the theme so well. Over the years I have travelled frequently outside Spain. So here I´m sharing a few highlights and low points of these trips. We all know that holidays aren´t always perfect and the hotels don´t have amazing service all year round.
Travel has been part of my work too. Travel for me has been a hobby, work and pleasure all rolled into one. I never intended to become a Travel Blogger at all. It is just something that came along naturally.
Business Travel
Working in multinational companies often comes along with business travel. My first experience was a 2 month training course in Manchester. Staying for weeks on end at a local hotel was my first experience in business travel. Manchester was a fun city to be located in and the weekends there just flew by.
Other Business trips have been to Milan, Ettlingen in Germany, Madrid, Seville, Lisbon, Barcelona, London and Edinburgh. Most of this corporate travel was organised for me. Although any business traveller knows that even the best laid plans don´t always work out.
Business Travel Highlights: Of all of my business trips I remember travelling to Ettlingen in Germany, because it was the end of December. This small town had a typical German Christmas market. Trying Gluhwein and seeing the traditional wooden pyramids Weihnachtspyramide for the first time was just picture perfect.



Business Travel Low point: One of the worst experiences was at Madrid airport. That day there was a freak hailstorm. The aftermath of the golf size hailstones then flooded the airport terminal. Later on, in the mopping up chaos inside the terminal building, I missed my flight home. Initially they told me that the flight would be delayed by 45 minutes. I went off to make a few phone calls. When I got back they already boarded. So I spent the rest of the afternoon hanging around for the next flight to Granada and dodging huge indoor puddles.
USA Travel
Over the last four or five years I´ve been travelling to the USA each autumn with my friends. Spending 6-9 days in different locations in America. I´m not sure how many times we´ve actually done this now. It been quite a few.
I've visited about a dozen of states so far on my travels. Arizona, California, Montana, New York, New Jersey, Massachusetts, Nevada, Idaho, Florida, Utah, Wyoming….
US Travel Highlights: Even single trip has been amazing, so I´m choosing two examples from a handful of trips.

Miami Florida Fly Drive
This was my trip to Miami and Florida. Spending days on the beach in November when you have just got your winter clothes ready, shopping in Miami, visiting the Everglades and speeding around the alligators on air boats. It was such a great trip. Our holiday rental in Miami was on the North Beach with amazing sea views and even better sunrises.
Boston Break
Another highlight was spending a week in Boston in 2013. That week the Red Sox won the best-of-seven series. I absolutely adored the city and being there when they were celebrating made it even more special.
On that same trip it coincided with Halloween, she we headed up on the train to Salem, Massachusetts. This town is where the witch trials were held in 1692. It´s basically Halloween HQ. There are people dressed up everywhere and it's a fun day out to see the atmosphere. We visited the Salem Witch Museum to complete out day.
US Travel Low point: This is simple for me to choose, I only remember one low point. The worst hotel stay ever. The Hotel Pennsylvania in Madison Square Garden, New York. It was dirty and very old fashioned. In fact that stay couldn't have been much worse. (IMHO) Luckily we only had to stay there one night before the flight back home.
Why did we end up there?
All hotels were booked up that night as it was the evening before the New York Marathon. The hotel is actually well located an de doesn't have some modern rooms but not all of them we refurbished then. Moral of the story: Book your accommodation in New York City far ahead.
Moroccan Adventure
When I arrange any trip I love planning ahead. Reading about the destination in books, on blogs and websites. However when I got an opportunity to go to Morocco in August on extremely short notice I didn't get anytime to plan my visit.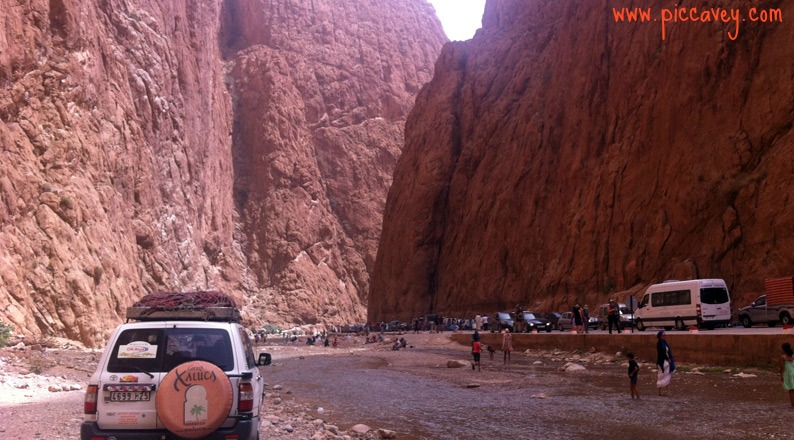 Morocco Highlight: Visiting the Ait Ben Haddou Kasbah first thing in the morning when no one was around. Also the beautiful Riad where I stayed in Marrakesh was heaven. I hope to return sometime.
Morocco Lowpoint: Heading across the Sahara Desert at dust. Getting caught in a Sandstorm in the dark. Wondering if we would actually arrive at our desert camp.
Planning Corporate Travel
I have also been involved in organizing travel too. There are endless examples, sending a colleague to Brazil for a week or organising travel for a former boss who was speaking at a Conference in Sri Lanka. Bringing in guests from different European cities to Spain. Coordinating high level meetings with lots of participants in different time zones. All these tasks have helped me learn about travel and culture.
Now, whether travelling myself or arranging trips for others, I have plenty of tricks of the trade and insight into tourism.
Corporate planning highlights: Meeting lots of really interesting people along the way from practically every country in the world.
Corporate travel Lowpoint: Ordering catering for business lunch on the wrong day. (This happened after many date changes for that event) It was stressful when I realised that the guests had arrived. Yet there was no catering coming. Luckily I managed to resolve the situation super quick by getting local restaurants to rustle something up immediately. (I can run well in heels ; )
Israel 2016
As you can see on my Instagram profile last week I was in Israel. I visited two locations, Jerusalem and Akko. This trip was part of my FITUR award as TravelBlogger 2016. It was wonderful to visit these significant places so close to Christmastime. I´ll be writing up more about this trip soon. There are lots of places to visit in Israel Travelling in a country which I didn't know at all. Not understanding the lettering of the road signs was not easy at first. After a few days I began to get the hang of things and even learnt some words in Hebrew. The trip was quite an adventure and I got to see some fabulous sites on the way.
Israel Highlights: The view from the Mount of Olives across to the City of Jerusalem, the Food and Visiting the Old City of Akko.
Israel Lowpoint: Arriving on Friday afternoon just as the Shabbat commences. Transport connections stop during this time (until sunset on Saturday) No trains were running from Tel Aviv Airport to destination. Travel was not simple nor easy. If you plan to go to Israel better to arrive on another day to miss the Shabbat or book transfer ahead.

Being a Tourist in England
As I live in Spain and left the UK many years ago I am aware that I don´t know the UK as well as I probably should. So when I return to England visiting friends and family I do like to get some tourism into my schedule. Places I have seen over the last few trips have been Bath, Chester,London, York and Leeds. As a Travel Blogger specialised in Spain I don´t always write these trips up here.
Chester Day Out and Afternoon Tea did get a write up because I absolutely loved both experiences.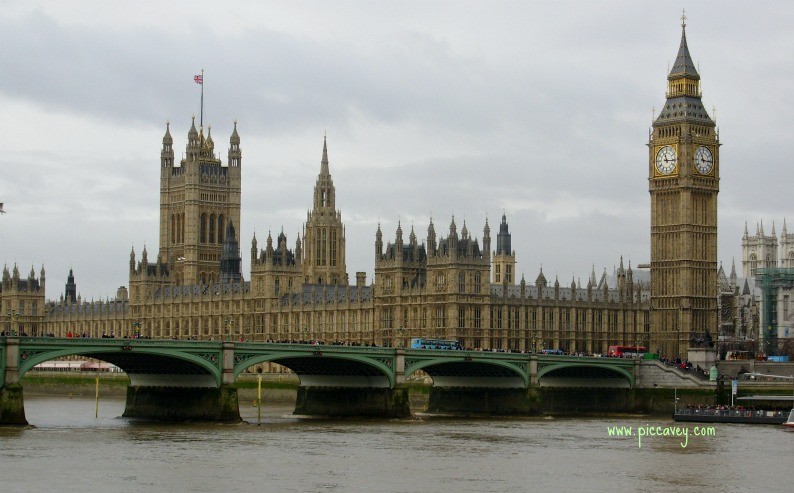 UK Travel Highlights: A perfect winter break spent between Bristol and Bath. Any of the fabulous afternoon teas I´ve enjoyed in London. Sketch, The Berkeley Pret a Portea, The Lanesborough or the St James Restaurant at the Classic Fortnum and Mason.
UK Travel Lowpoint: Being snowed in. The train connection was cut off from our local station. The train company arranged a bus connection to the next station but will huge delays. It was cold and slippery and I had a huge heavy suitcase. That day was traffic chaos for everyone going anywhere. My train when I could get on it finally was jam packed. They ran out of food and drinks on board due to delays and high demand.
Experienced Travel Blogger
Even though this blog is focused on Andalusia and Life in Spain, you can see that I am a complete travel addict. When I talk about Travel and Tourism my perspective is broader than it may first appear. This mix of organizing travel for business people, travelling myself for work and pleasure and my 9 years experience of being a Travel Blogger give me a unique perspective on travel. Hopefully this makes an objective viewpoint to be able to share my experiences in a honest and useful way.
I always make sure I have insurance for my travels. Currently I use For Insurance I use Safety Wing which is perfect for digital nomads and travel bloggers. They are used to working with location independent folks.
Another good platform for Travel Bloggers is Get Blogged to find collaborations and brands to work with. This is a good place to find projects even when your blog is new or not as established as veteran blogs.
Earning my stripes as a Travel Blogger
Please Note:
This post contains affiliate links, which means that if you click through and make a purchase, I will receive a small commission. All thoughts, feelings and opinions shared on this blog and in this post are my own.