Expat Anecdotes
Fun with Spanish Food
Expat Anecdotes are part of life abroad. As you may already know, living abroad can be tricky. Far more complicated than a Place in the Sun make out anyway…
You can often find yourself in odd situations. Some of these Expat Anecdotes appeared on my blog last month. Click here to read if, if you did see it then: Expat Anecdotes from living abroad. It´s not difficult to imagine how many of these stories I have accumulated over the years.
15 years abroad certainly gives plenty of time for mishaps. Today I´m sharing a few more of those situations but this time they are related to food.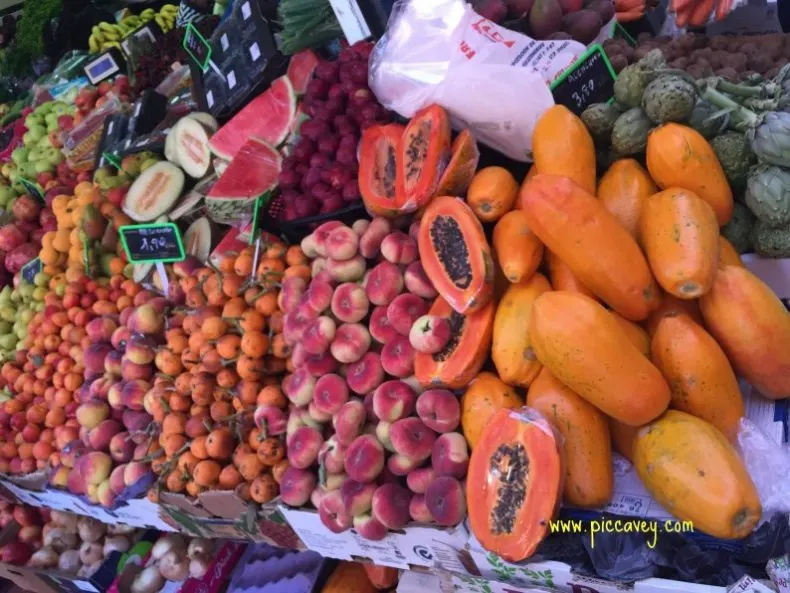 No artificial colours
If you are a regular reader of my blog, you will know that I love good wholesome food. So it will come as no surprise to you to discover that I actively avoid food additives. E numbers, preservatives, artificial colours and sweeteners are all avoided wherever possible.
If you speak Spanish you may already have any idea of where this is leading.
In the first few years of living in Barcelona, my Spanish was not quite up to scratch. Even though my Spanish wasn´t great I still would try to get my ideas across anyway. At one point I would often get into a discussion about sweetener. When I have coffee I prefer a little brown sugar. If they don´t have Brown sugar then I prefer my coffee just as it is. I won´t take sweetener or saccharin.
Often asked about this by Spanish friends. Repeating on many occasions: I didn´t want ´preservativos en mi comida´. Then I would explain that I wanted to eat as naturally as possible.
The word for preservatives in Spanish is conservantes. Confusingly it is not Preservativos. Which was the word which I used. That is actually something for the weekend, bought in the pharmacy.
This mistake unfortunately was one that I made many,many times.
I didn´t learn the correct word conservantes for ages.
Photo credit buzztrips uk
Tough Tofu
Another recent mix up was just that. Nothing to do with language or culture. Just a mistake. But was it a big one!
Last Summer I went out to lunch with a couple, friends of mine. They were English but spoke quite a bit of Spanish, certainly enough to order lunch from a menu. So chatting away I paid no attention to what they were ordering. The lady was a strict vegetarian. The place where we were dining was a good restaurant. There was plenty of variety on the menu there. My friend knew how to decide which dishes would be for her as she had been living in Spain for over a year already.
So the order was made, I didn´t pay attention to who asked for what. We were busy catching up on our news. When the food came, we still continued to talk. I took the Cesar Salad which I had ordered and began to eat. The couple were also tucking into their food too.
After a few minutes my friend asked me to taste the food. She was eating as she thought that it was ´off´, she insisted that it tasted strange. I asked her what it was supposed to be, she said Tofu. Well it was a toasted Brown color but the texture was quite strange.
I couldn´t recall eating tofu for along time, maybe I have even eaten any at all. I wasn´t sure what it was supposed to taste like really. It didn´t really matter at this point. The food I tasted was clearly something else and it was quite revolting.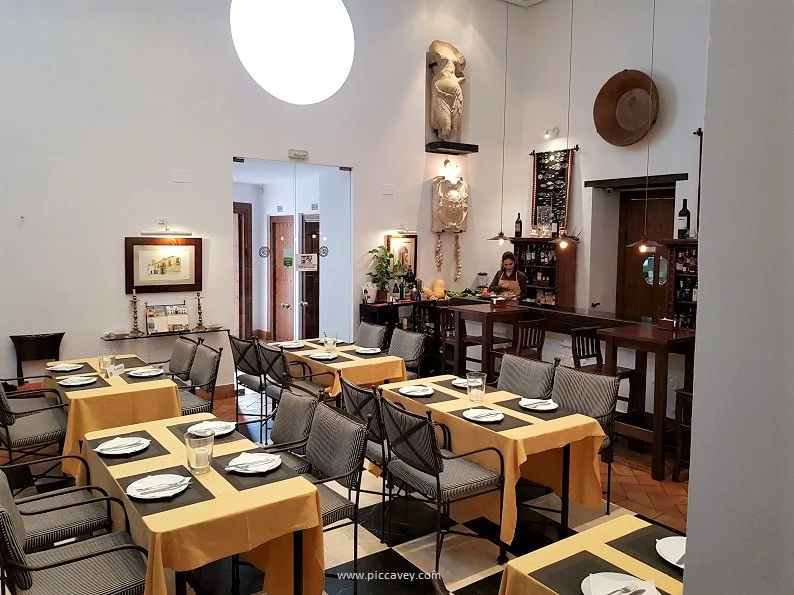 Restaurant Mishap
As we were trying to work out what it was, or how it had been cooked, we really didn´t understand what had happened. I decided it was just easier to ask. So I got up and walked over to the waitress. I politely questioned what it was that she had bought over to our table.
It turned out that the dish was Pigs feet.
They had been sliced into paper thin strips and served onto the plate. It was quite unrecognizable and obviously not apt for vegetarians. The gentleman who was with us (clearly not a vegetarian) had ordered Pigs feet for his second dish.
The order of dishes somehow had gotten mixed up and his second course had been served to his wife as her first course. Luckily having a yummy dessert and a few glasses of wine as all that was needed to get over the incident.
Did you have any Expat Anecdotes or food mishaps while travelling?
Spill the beans….
(couldn´t resist the pun)
Please Note:
My website contains affiliate links, which means that if you click through and make a purchase,
I will receive a small commission. All thoughts, feelings and opinions shared on this blog and in this post are my own.